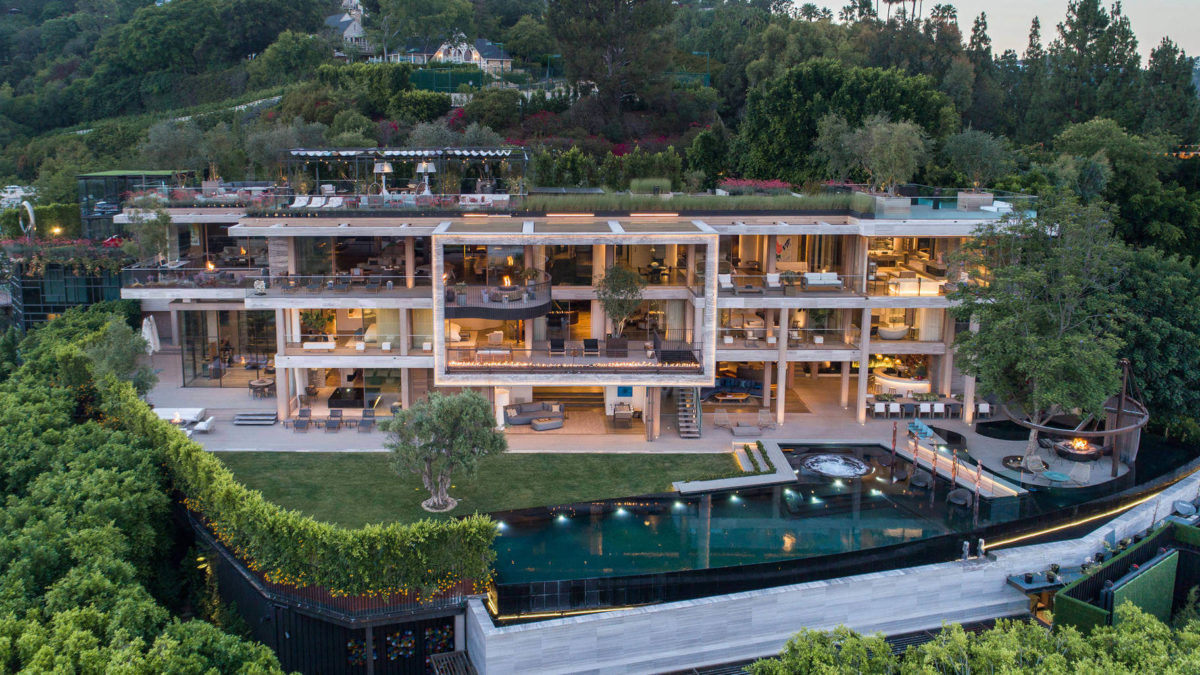 20+ Modern Mansions That Redefine Luxury Living  
archistyladmin ,

Updated on 23rd March, 2023
9 min

read
28832
Have you ever stayed in a 7-star hotel or modern mansions? If yes, then you know the feeling where we don't want to come back from the luxuriousness of the hotel. We love the service and always dream of living in one of the houses which are like this. Right?
Some of you are also fascinated by the crazy lifestyle of Hollywood actors. Don't we always wonder how these extremely rich people live? Where are there houses? What they look like from inside? These are some common questions that might come in our minds whenever we start thinking of someone wealthy.
So let's unfold the truth!! In this blog, we're providing the list of the biggest mansions in the world according to their price. Yes, not only their cost is enormous, but they have quite bizarre things such as an underwater sound system and garage that has a capacity of 50 cars!!
Just hold on, there are more shocking facts about these modern mansions, so keep on reading and find your favorite one!!
So, the list starts here: 
1. Antilia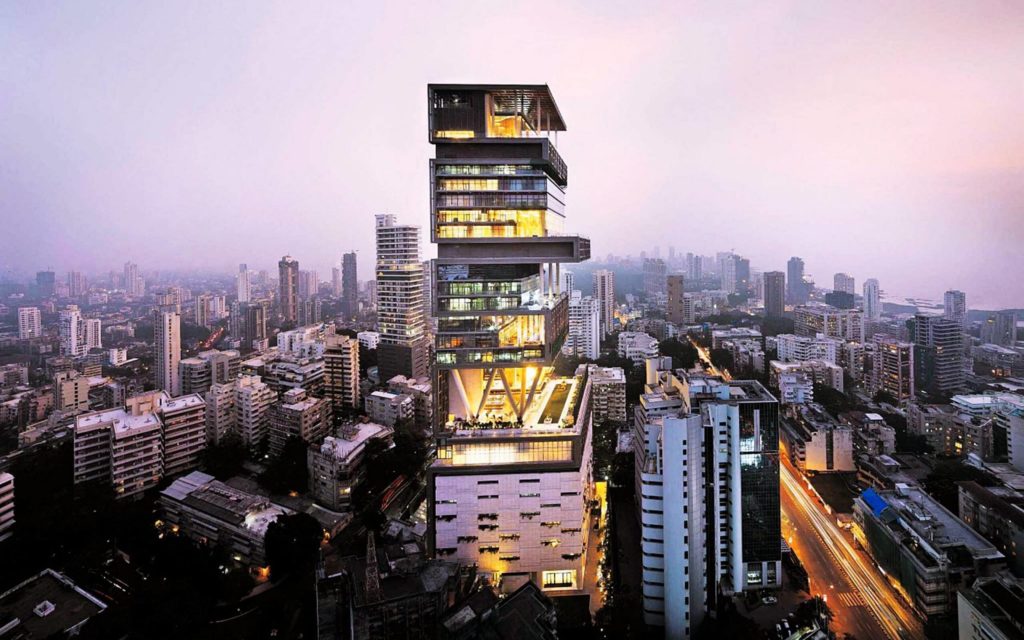 Source: bitcoin-news.vn
Architect: Perkins and Will
Location: Mumbai, India 
Year: 2010
Cost: $1 billion
This ultimate modern mansion is owned by an Indian business tycoon "Mukesh Ambani." Located in Mumbai, India, this building is around 173 meters (570 feet) tall and has 27 floors in total. This is a private house where Ambani lives with his family. This house has all those amenities which we can only imagine in our dreams!!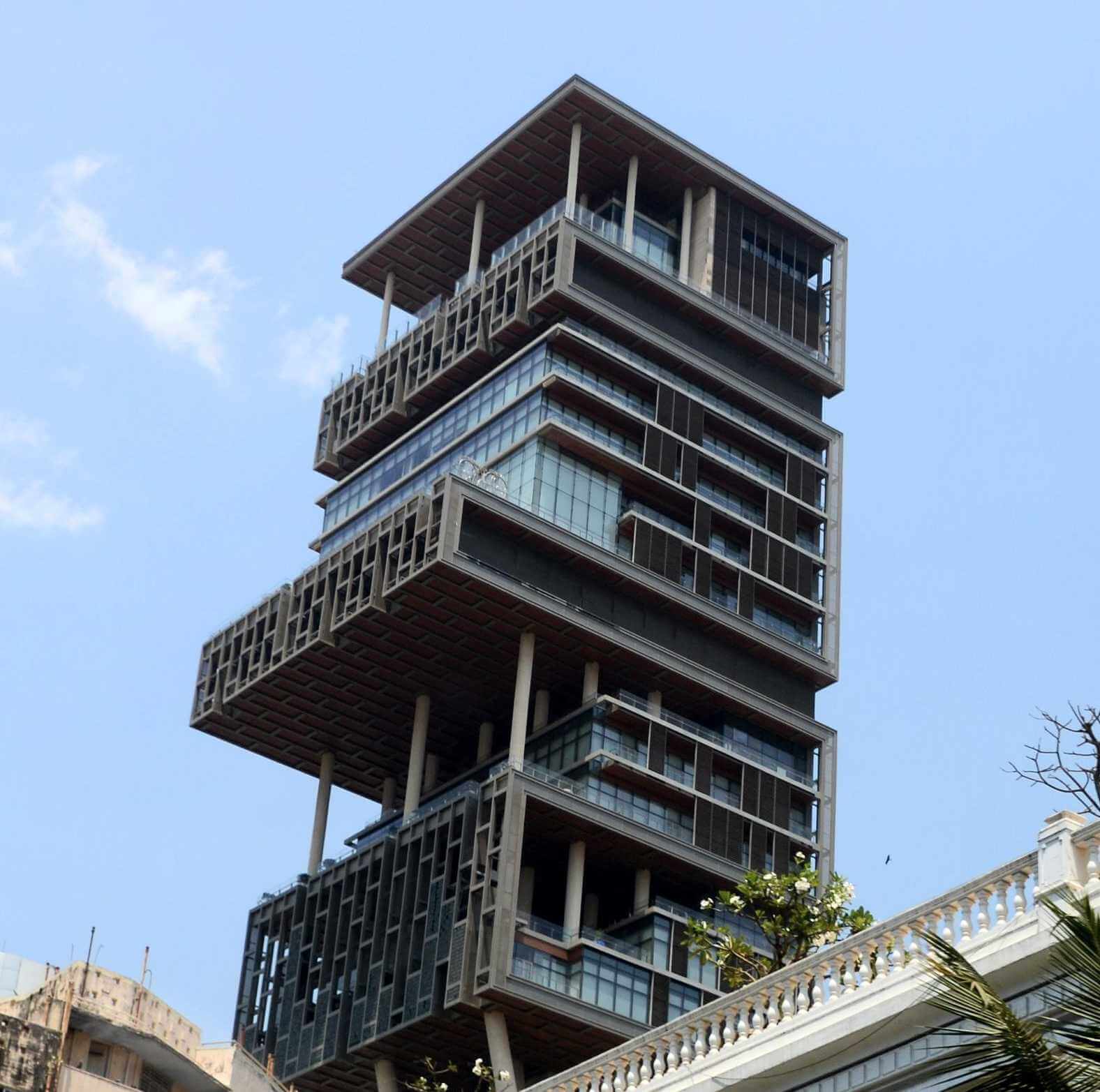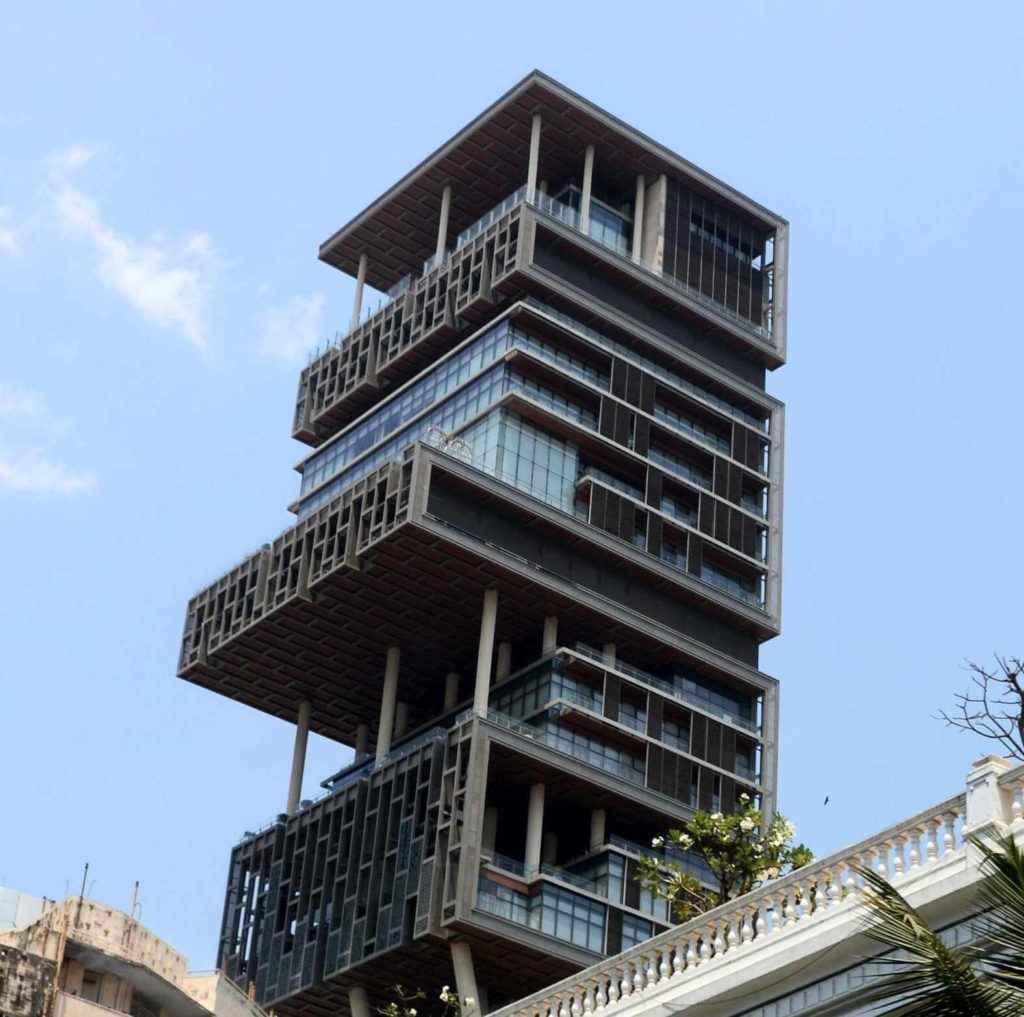 Source: rejigit.co.nz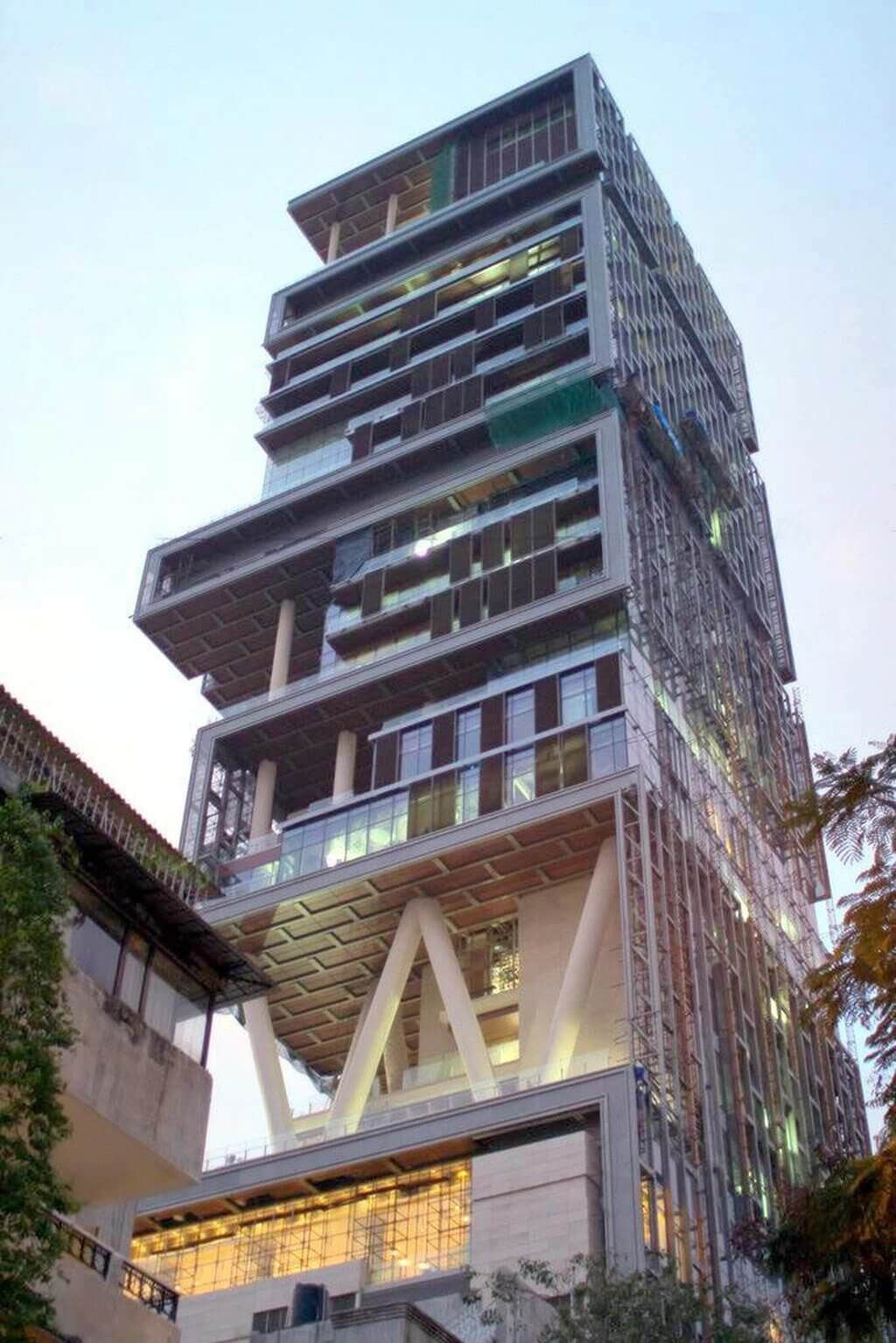 Source: watson.ch
It has 3 helipads, terrace gardens, a spa, a temple, and an 80 seat theater!! Isn't this quite enormous for a family? This skyscraper-mansion is spread over a 400,000 square feet area, and currently, the cost is around $ 1 billion, which makes it the world's costliest and biggest house in the world.
2. The One – Bel-Air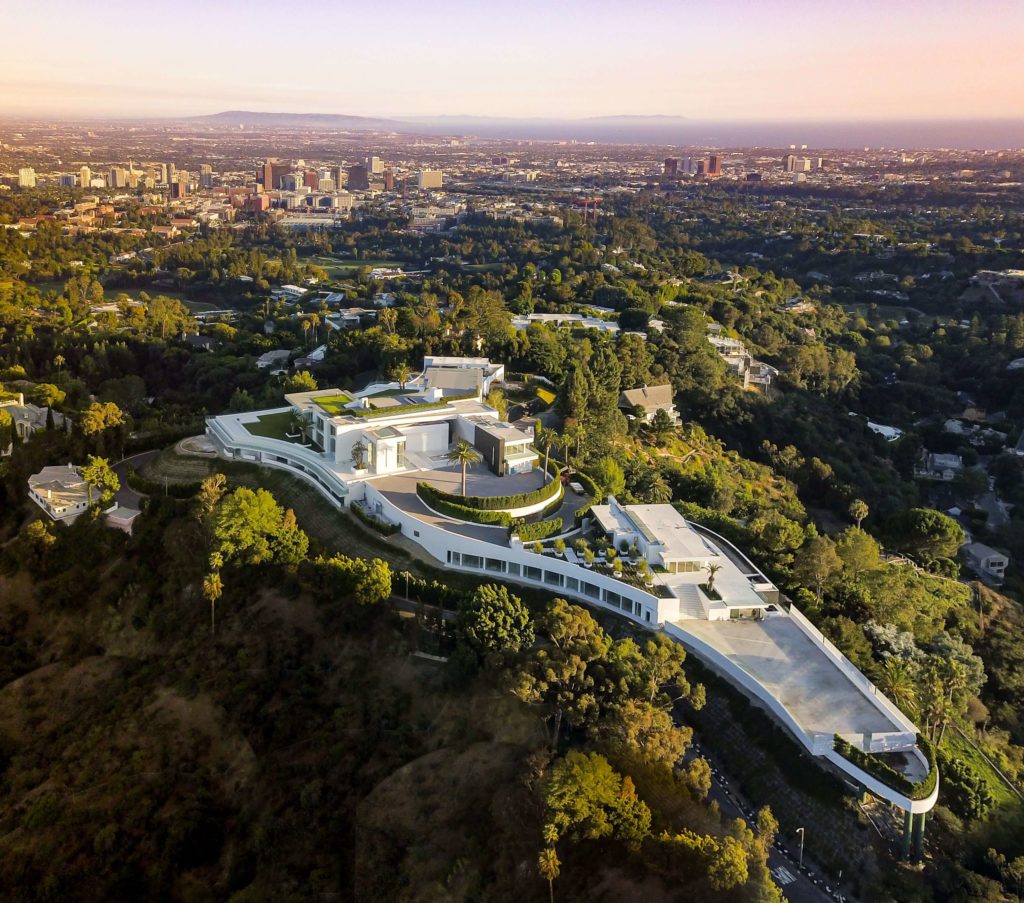 Source: hearstapps.com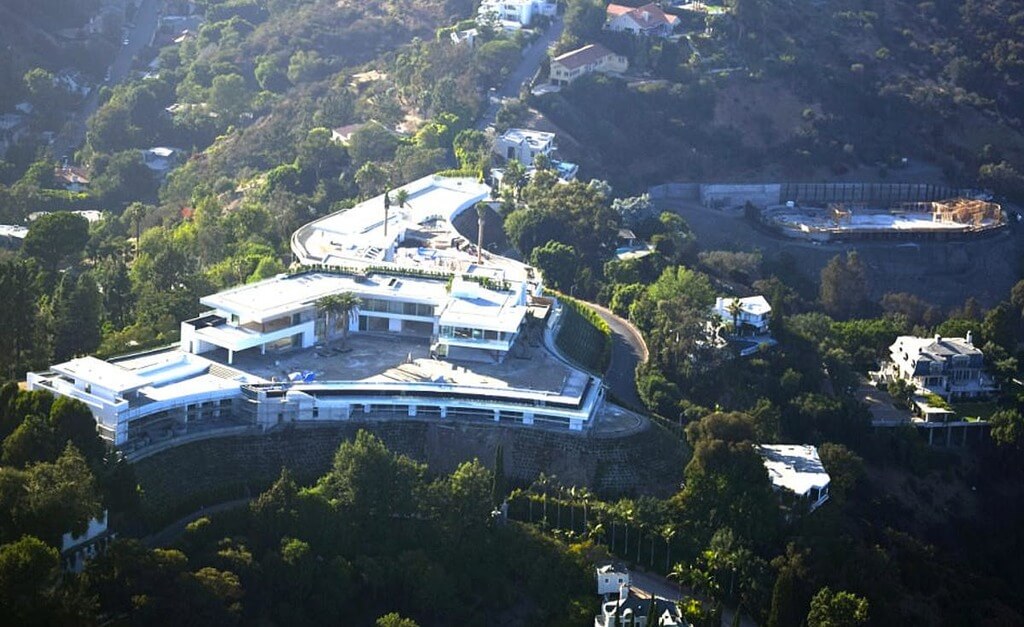 Source: imgix.net
Architect: Paul McClean
Location: California
Cost: $500 Million
A film producer has a dream of having the largest house in the states, and this person is "Nile Niami," who is also a real estate developer. He imagined and designed the whole project and named this grand site "The One," which totally justify it!! It is worth a sum of 500 million dollars, and also it is the largest house in the United States.
It has a 5,000 sq ft master bedroom, four swimming pools, an Imax-style theater, a garage that can hold up to 30 cars, and also an 8,500 sq ft nightclub!! Too large? For us but not for him!!  
3. Palazzo di Amore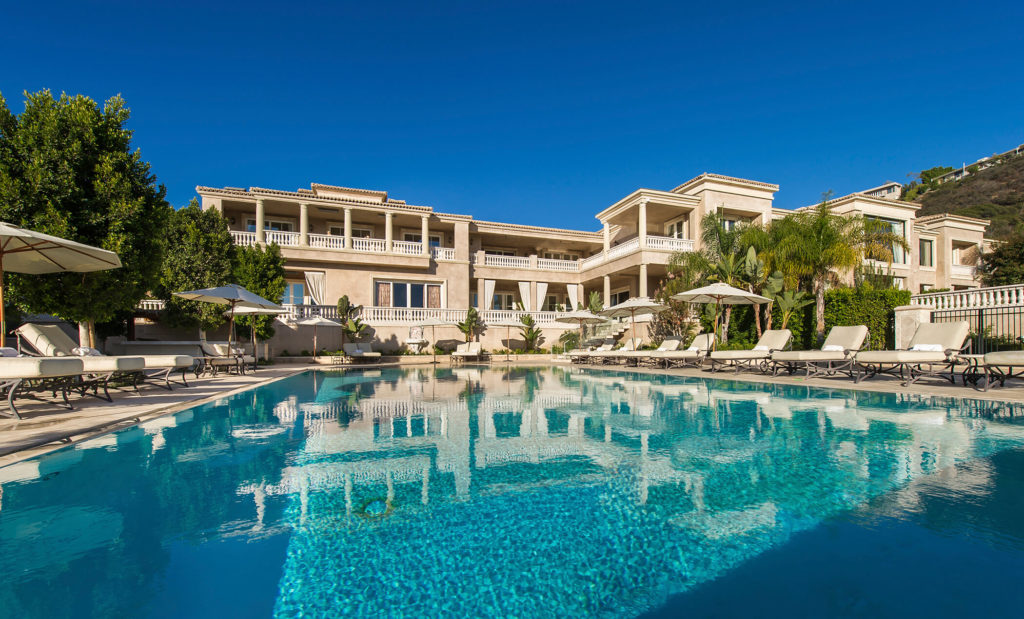 Source: wordpress.com
Architect: Bob Ray Offenhauser
Location: Beverly Hills, California
Year: 2014
Cost: $195 million
When you look at the pictures of this mansion, you'll surely get heart-stopping feelings!! This beautiful mansion is situated in Beverly Hills, California. It is owned by Jeff Greene, who is a real estate billionaire, who initially bought this property for $35 million, and after that, he renovates it with the help of Bob Ray Offenhauser and Alberto Pinto.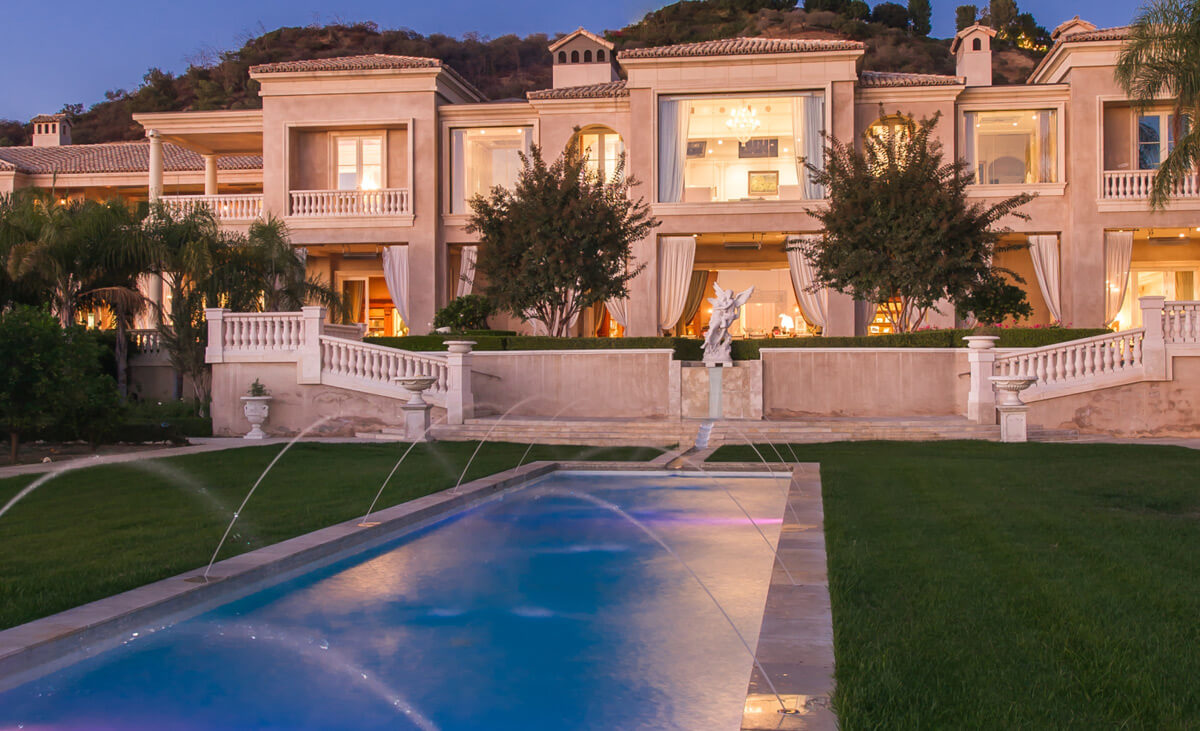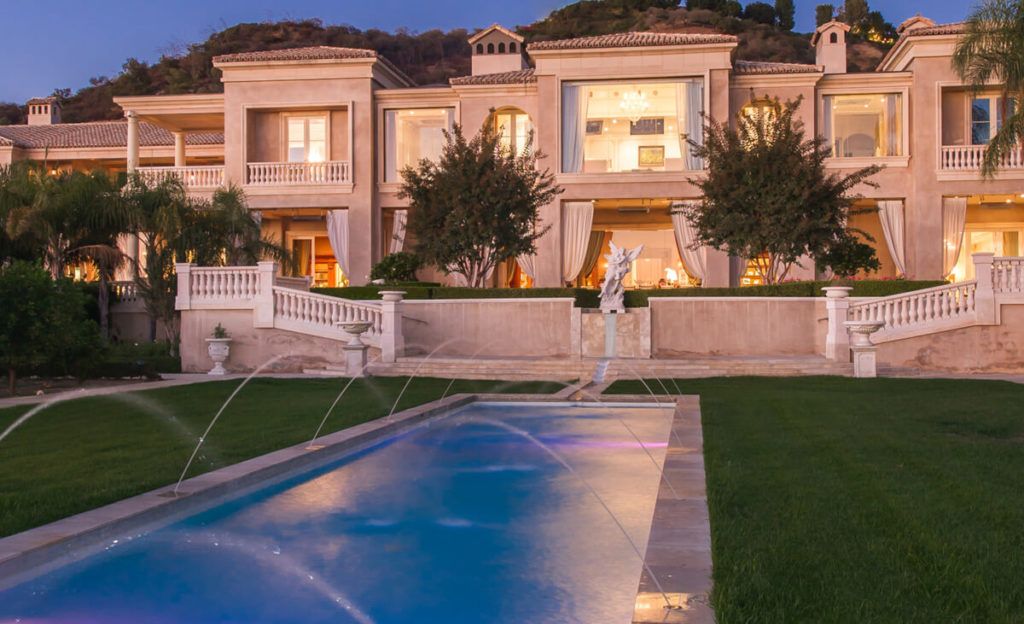 Source: otdih.pro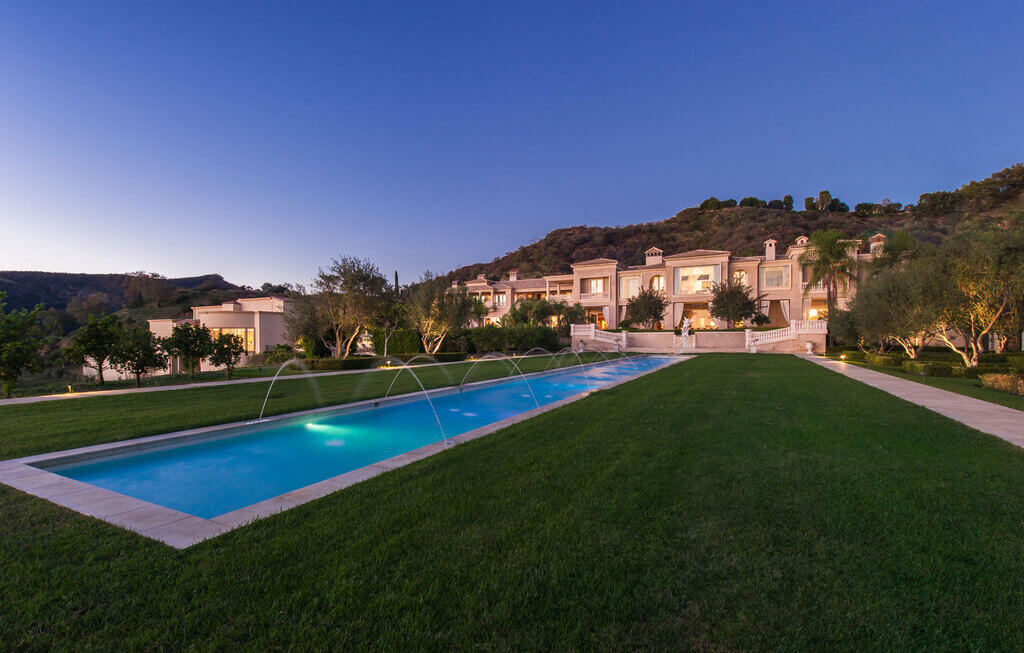 Source: wtop.com
This villa is spread across 53,000 square feet of space that can accommodate 1,000 people. It has Mediterranean-style interiors and exteriors. This is the country's most expensive modern mansion. Amazing right? There is an entertainment complex of 15,000 square feet that features a ballroom with a revolving dance floor. Not only this, but it also has 12 luxurious bedrooms, 23 bathrooms, a theater, a tennis court, and a bowling alley. How cool is that!!
Even has many swimming pools and even a waterfall and a garage with a capacity of 27 cars. Is anything else left?? No. it has EVERYTHING!! That's why it is ranked at 3 on a list of the most expensive mansions in the world.
4. "Mega House"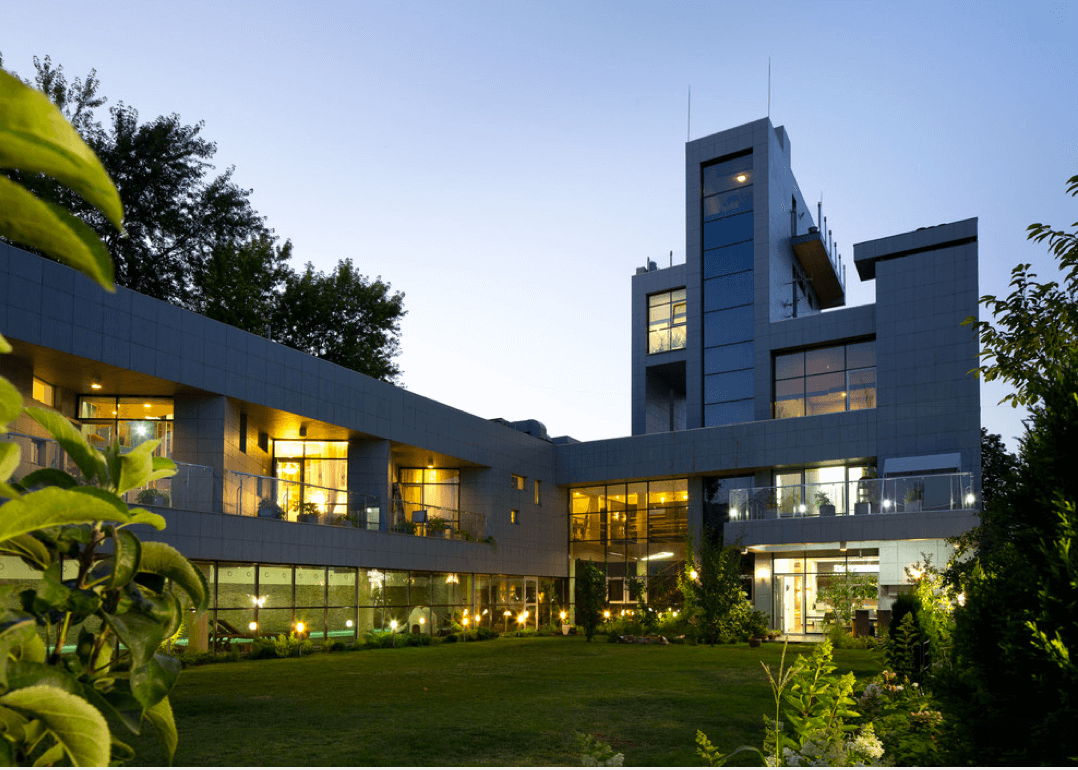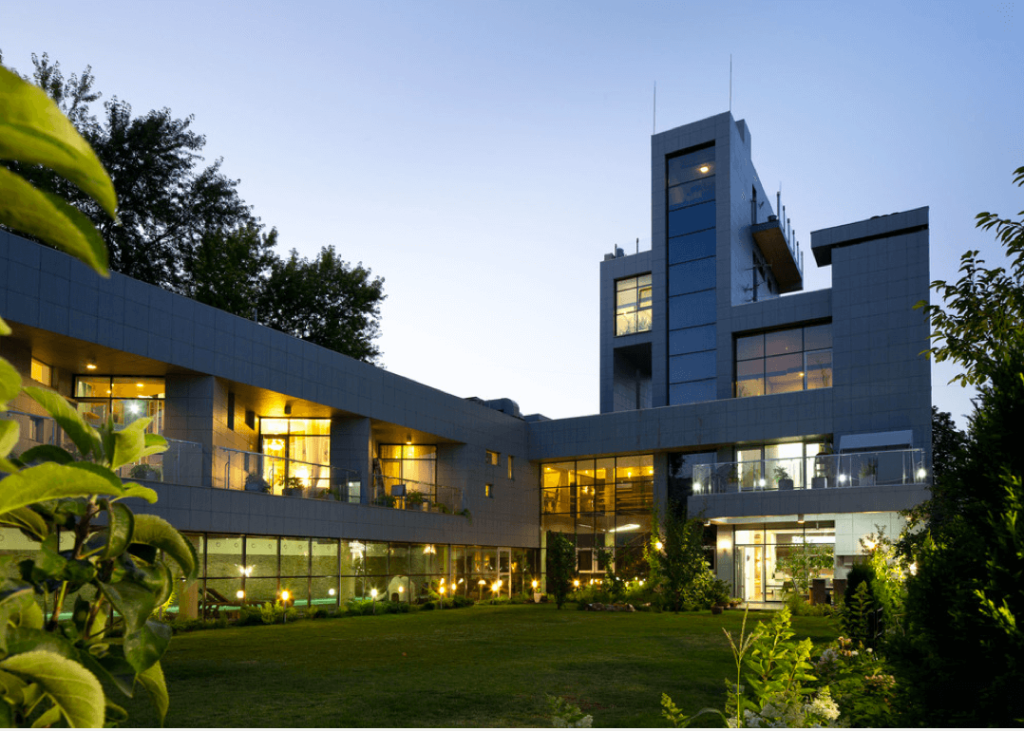 Source: homesoftherich.net
Location: Europe 
Cost: $127 Million.
Unlike other modern mansions that are built-in french style, this house has those things which are not quite seen in any other modern mansions. It includes dark-colored glass blocky modern shapes & designs. "Yakusha Design" designs this 21,000-square-foot (1950 sq m) home. This building has two-story living room and four two-level kids' bedrooms. There is also a swimming pool which features a beautiful green courtyard. Isn't it wonderful?
Here, you'll get an atmosphere that can not describe in words!! Because all the interiors, including furnishings, are built with luxurious materials.
5. The Xanadu 2.0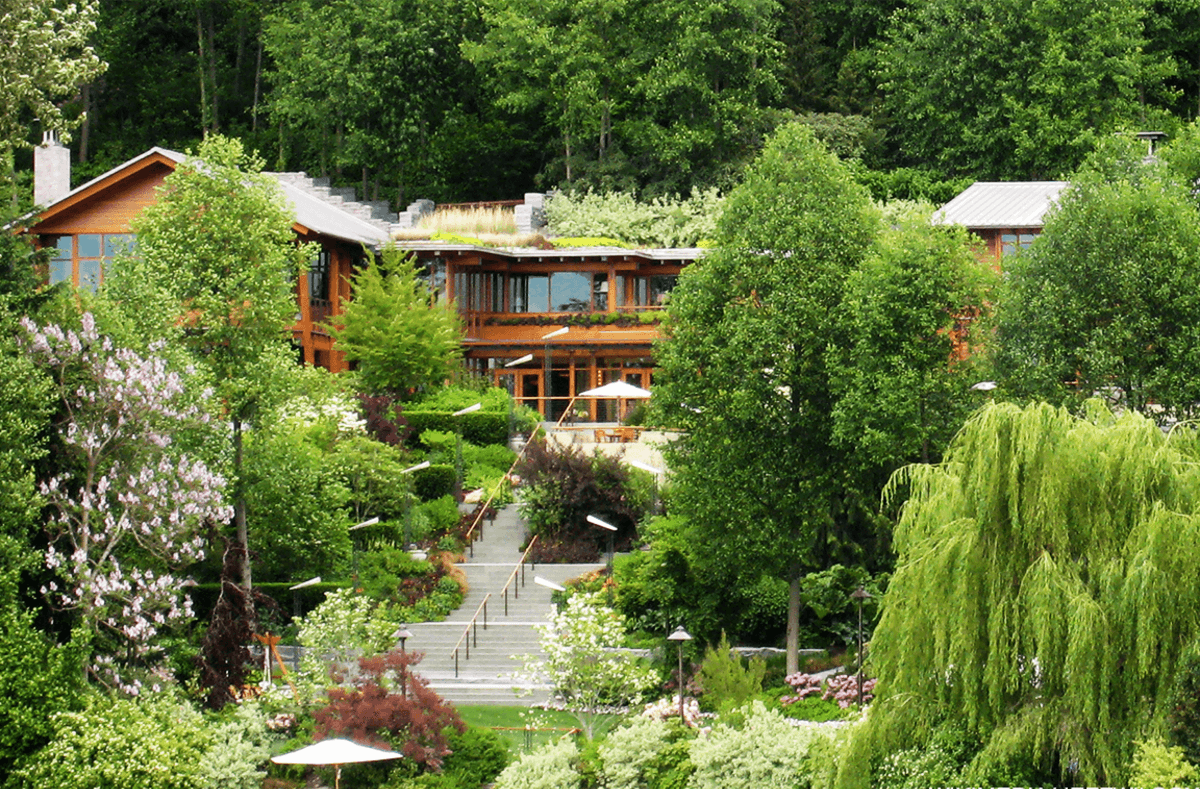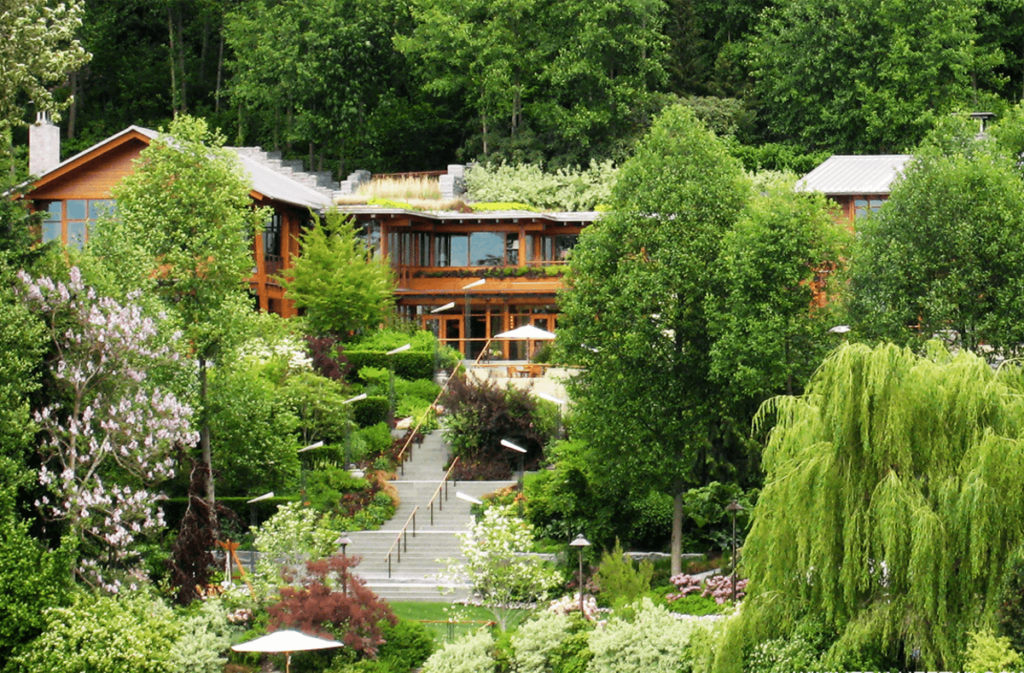 Source: thestreet.com
Architect: Bohlin Cywinski Jackson & Cutler Anderson Architects 
Location: Medina, Washington
Year: 1988
Cost: $125.5 million
Who doesn't know about Bill Gates? Like literally no one. Right!! And now guess who is living in this mega-mansion? Yes, him only!! After all, who else will afford to live in this mega house, Only a billionaire like him can!!
Bill gates bought this house in 1998 for 14 million dollars, and it took him around seven years to renovate it!! So, for a mega person like him, the house should also be a Mega one!!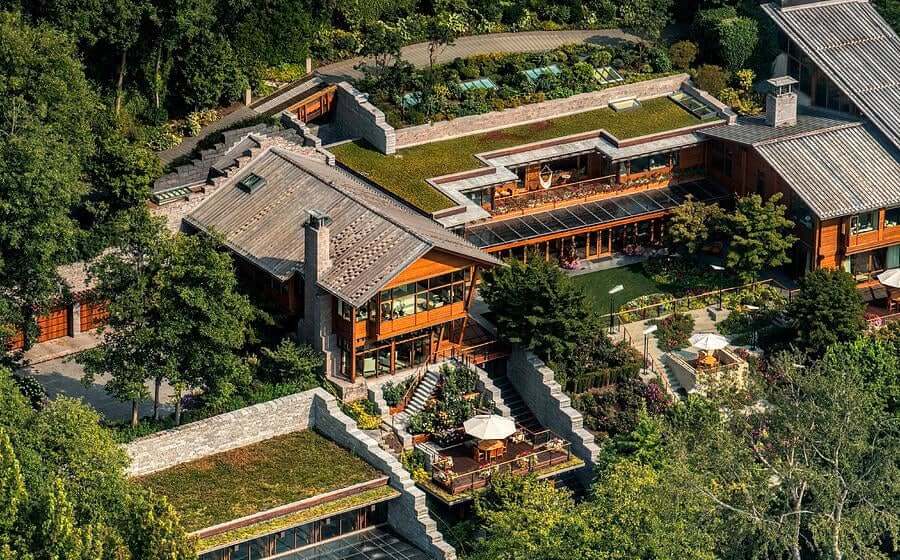 Source: redd.it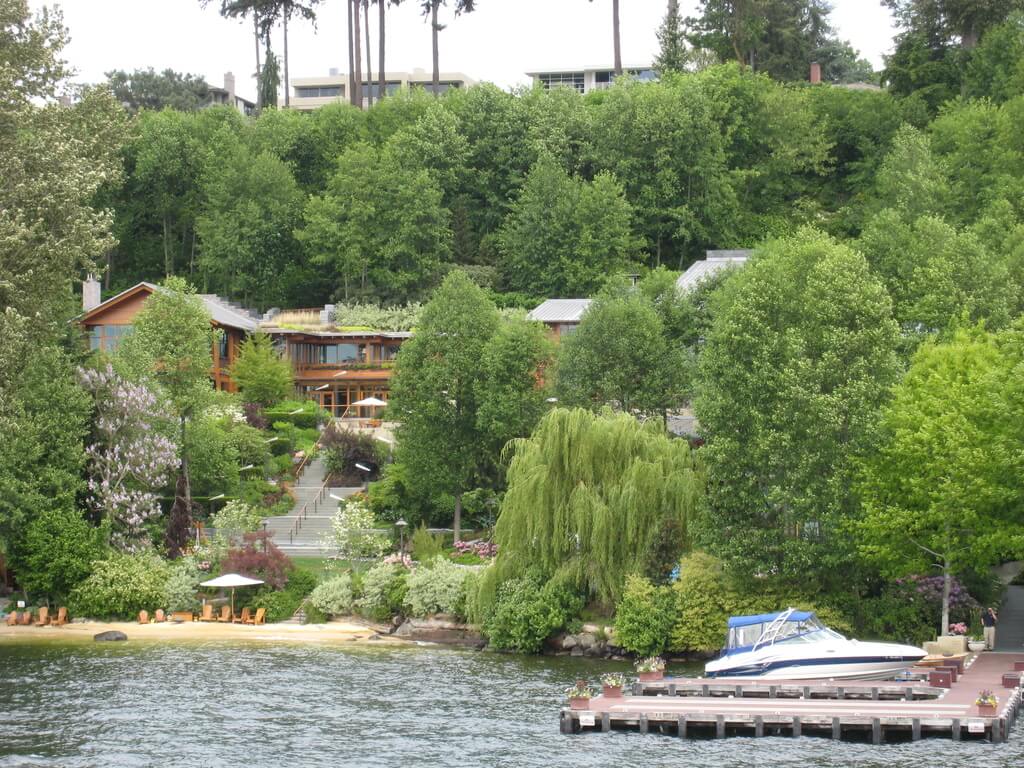 Source: wikimedia.org
The architectural style of this mansion is Pacific lodge, which is perfect for this location. This house has pretty bizarre things such as a private library with a dome-shaped vault, a 60-foot (18 m) swimming pool that has an underwater music system, and an estate-wide server system. And the list goes on…There is also a 1,000-square-foot (93 m2) dining room with heated floors and a 2,500-square-foot (230 m2) gym. Does your mind get an architectural shock?
6. 301 N Carolwood Drive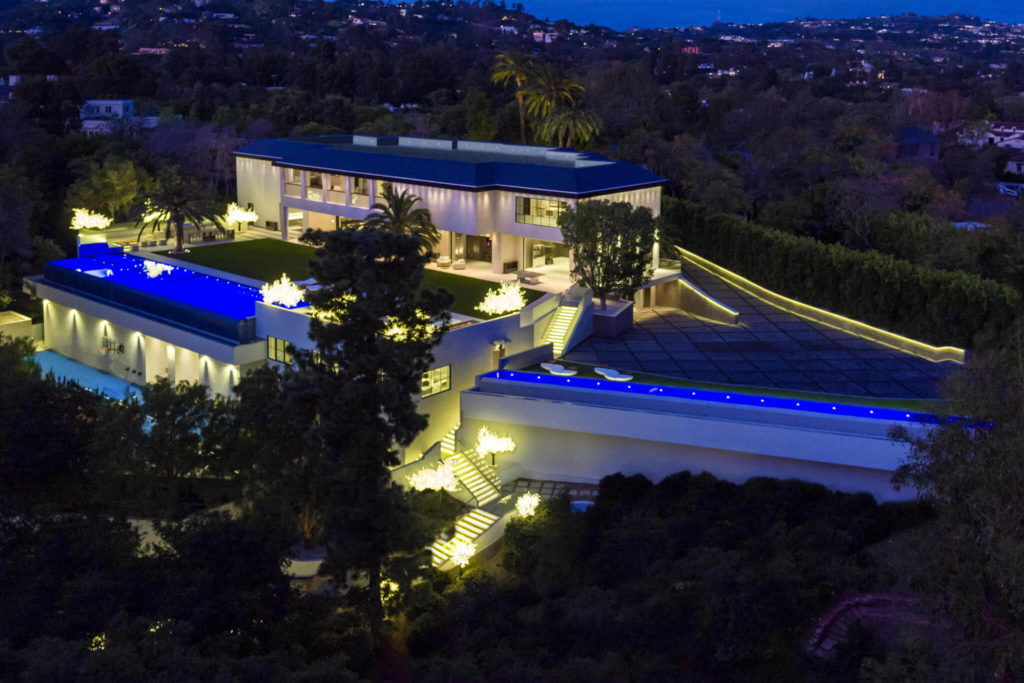 Source: trulia-cdn.com
Location: Los Angeles, CA,
Year: 2016
Cost: $100 million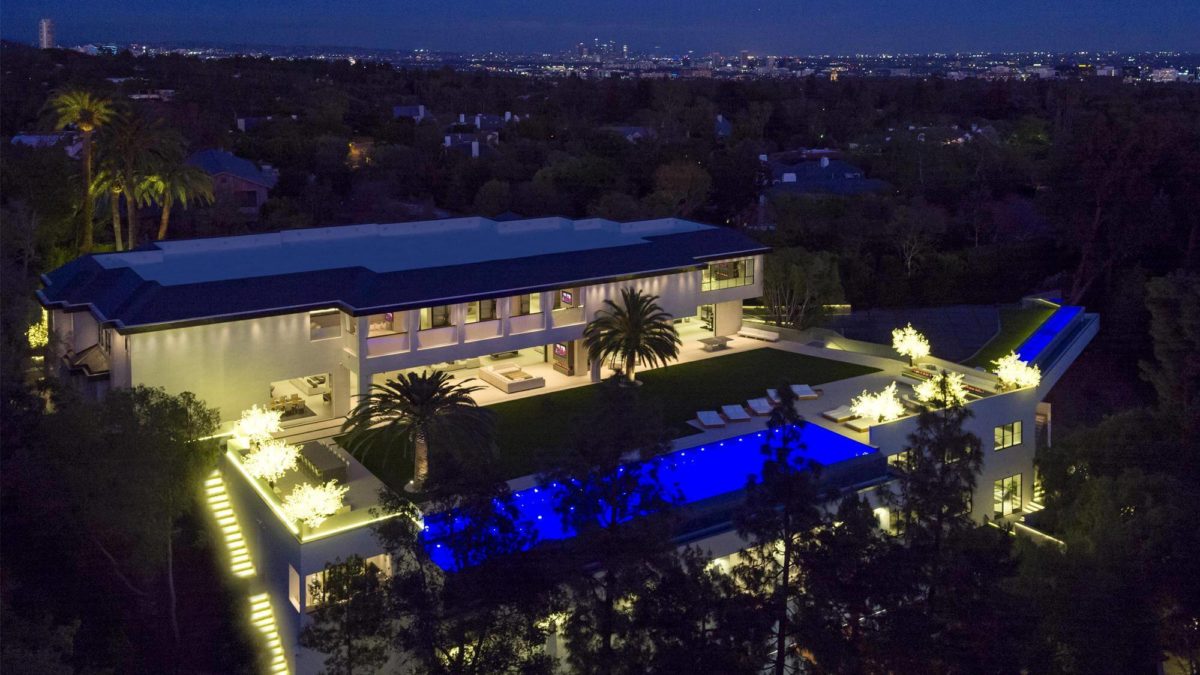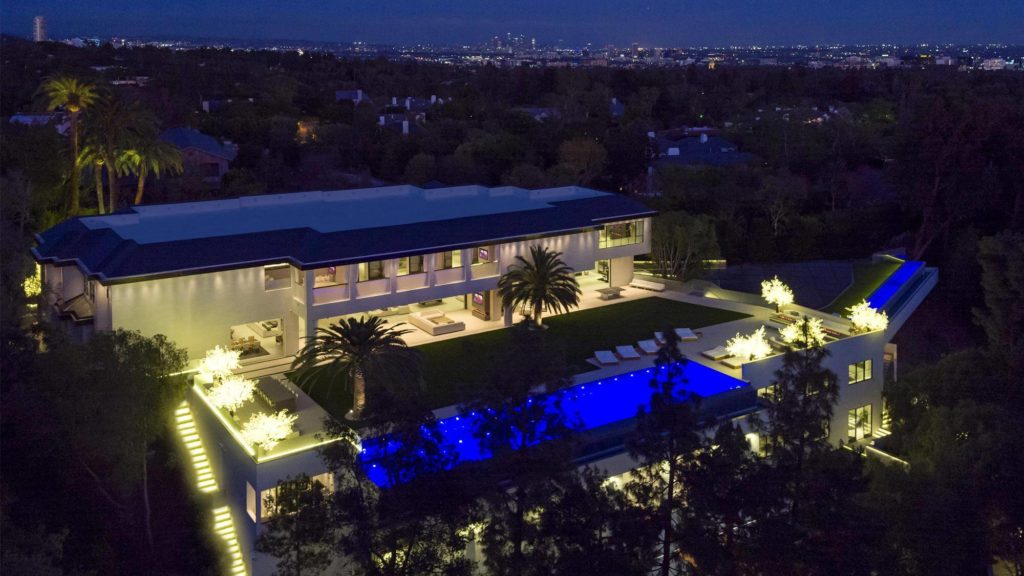 Source: forbes.com
301 N Carolwood Drive is a private residence which is situated in Los Angeles, California. Not only it has impressive square footage, but it also has excellent amenities like a hotel such as a casino & a bar. No wonder it comes with a price tag of $100 million.
Right? You'll get here a spa, theater complex, wine room, and a 5,300-square-foot (492 sq. m.) master suite & 20 full baths. 
7. 1201 Laurel Way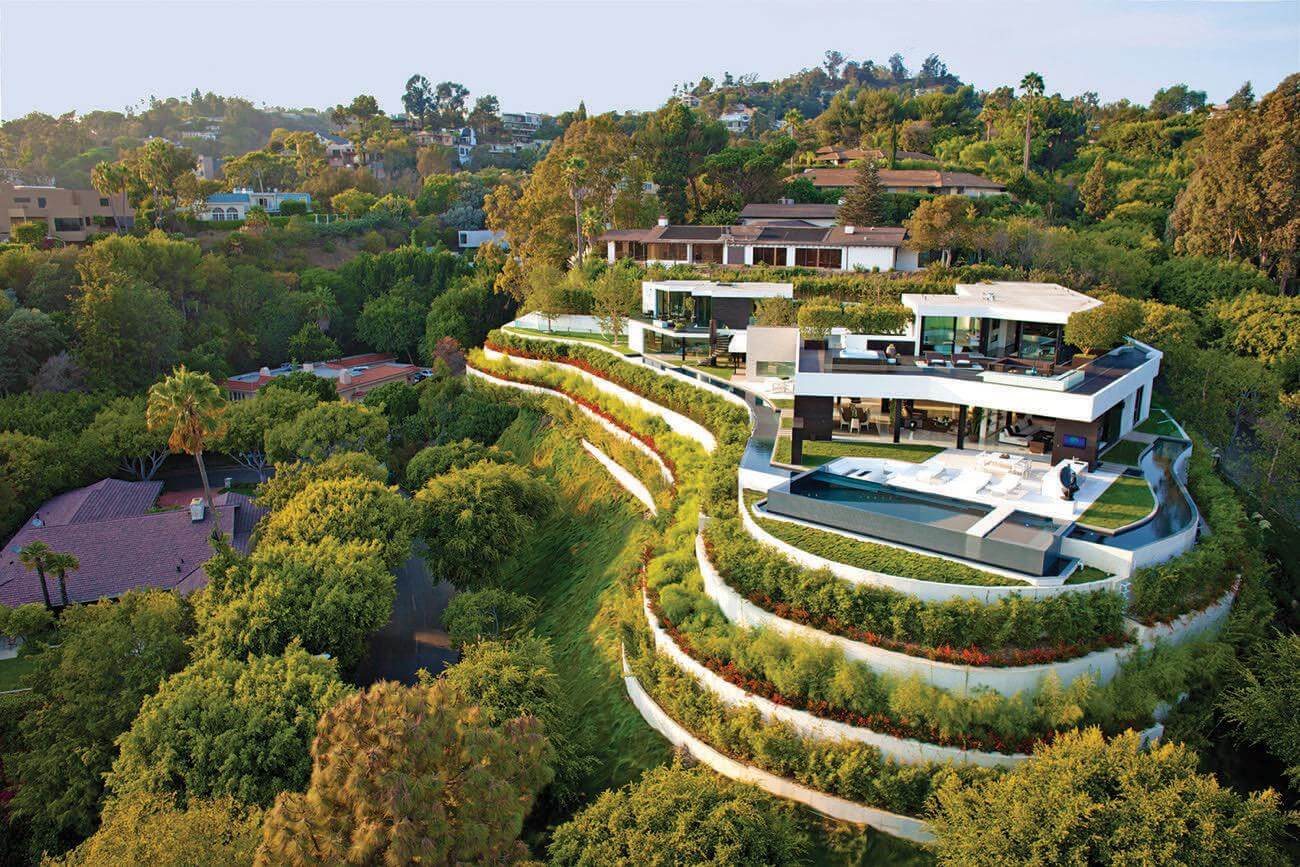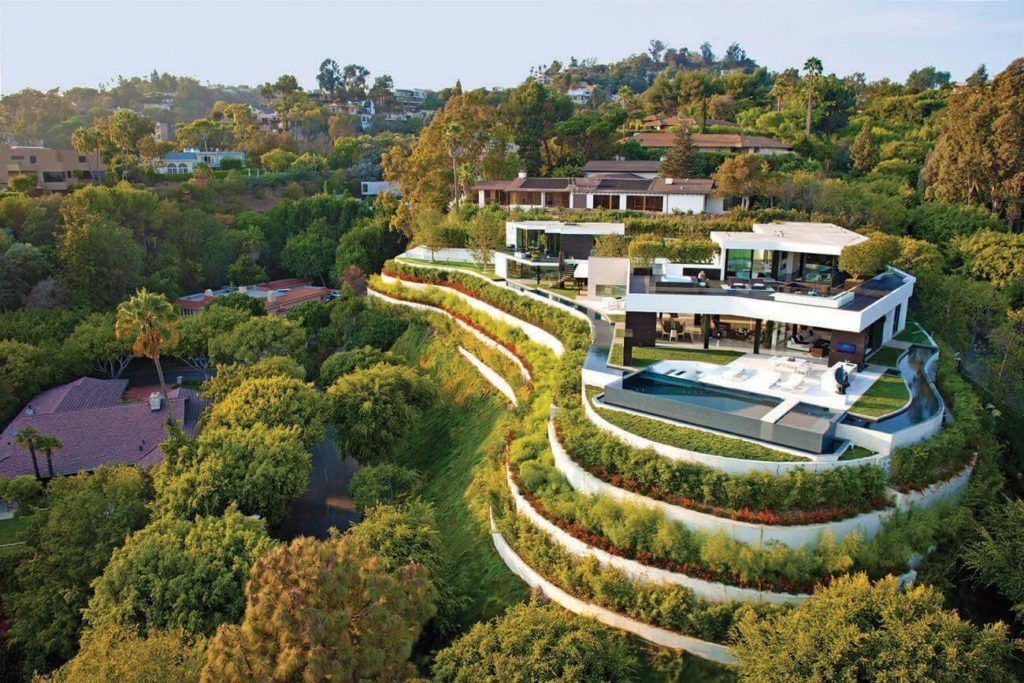 Source: themilliardaire.com
Architect: Michael Palumbo &Marc Whipple
Location: Beverly Hills
Year: 2013
Cost: $36 million
It may look like an ordinary modern mansion but when you look at it from a distance, you'll see the real beauty. The entire structure is surrounded by water, so when you look from a height, it seems like water wraps around the whole house. Isn't it Mesmerizing?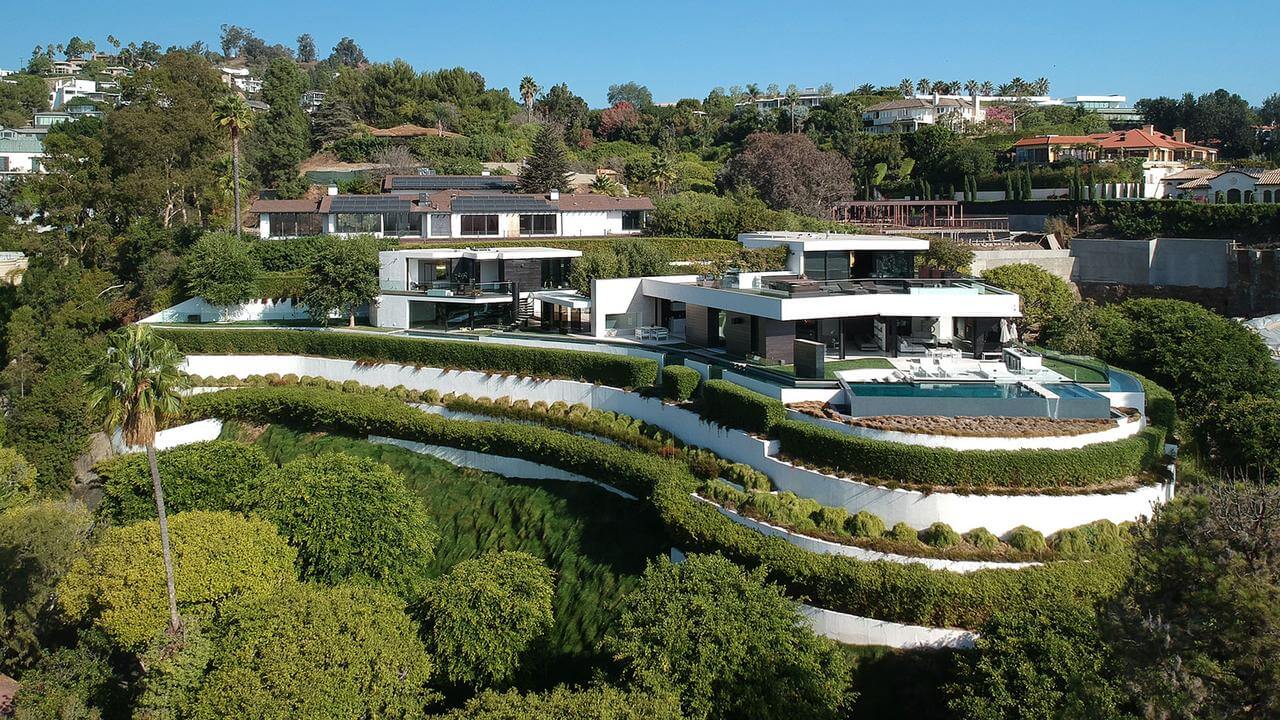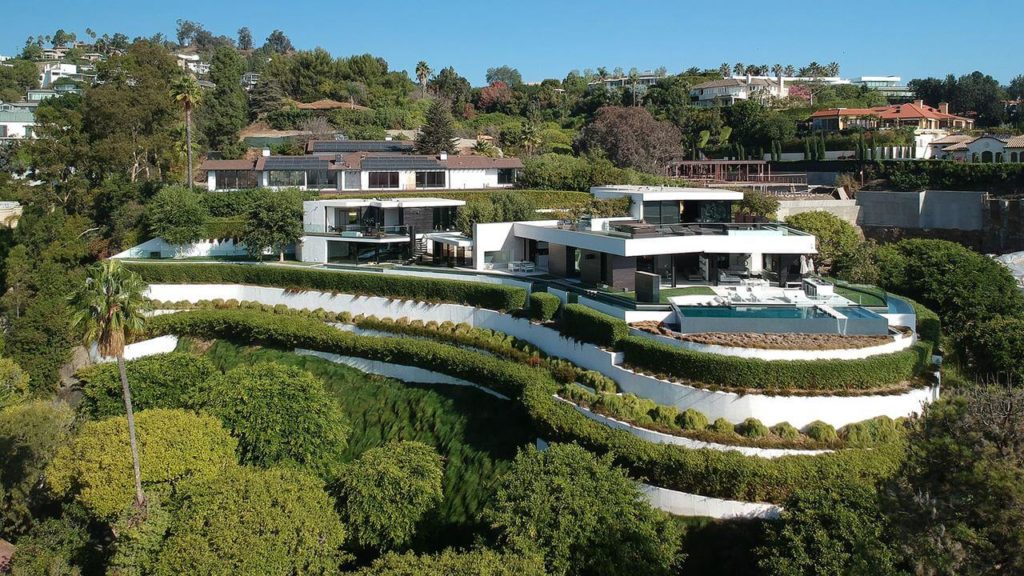 Source: boatinternational.com
Not only the exteriors but its interiors are also very spectacular. Another interesting fact about this place is it has a three-level cascading garden and many outdoor lounges areas. The total cost of this vast mansion is 36 million US dollars, but after looking at the splendid interiors, make it worth every penny!! 
8. 9945 Beverly Grove Drive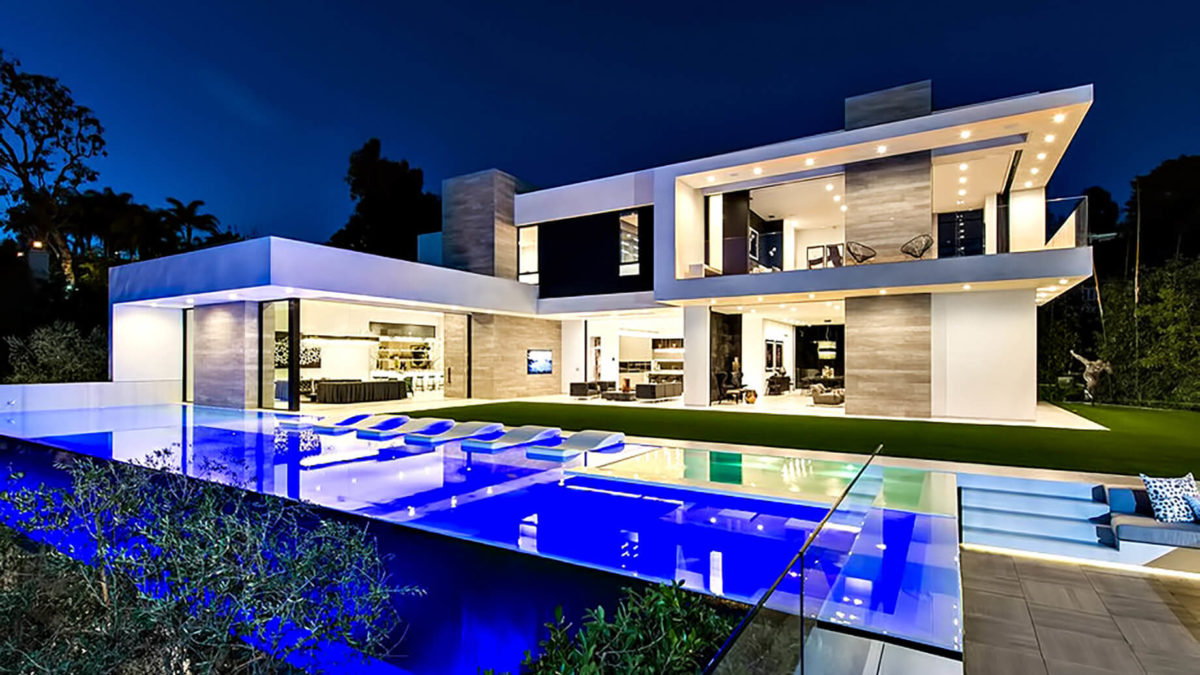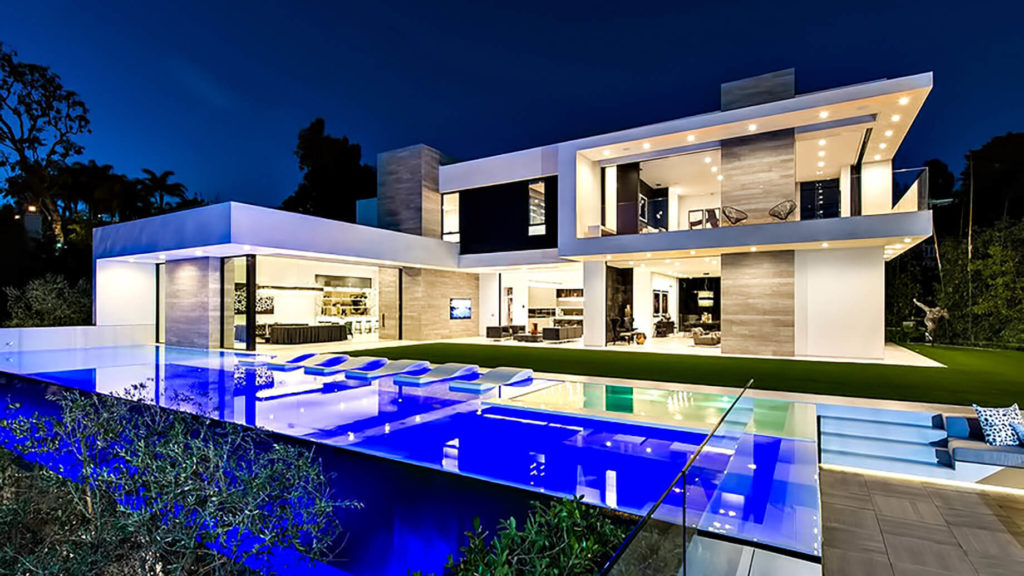 Source: thepinnaclelist.com
Architect: Shelly and Avi Osadon
Location: Beverly Hills
Year: 2015
Cost: $21 million 
Just take a look at the pictures, and you'll feel the thrills!! You've already heard about the big modern houses in Beverly hills. There you'll see the most extravagant home designs, and the best example of that is this residence.
With a cost of more than 21 million dollars, this mansion covers a floor space of 15,500 square feet (1,439 sq. m.). The main highlight of it is the 36-foot high ceiling with an ultra-glamorous chandelier, which has custom made 25 glass-blown globes. 
This modern mansion features 6 bedrooms & 10 bathrooms, a lavish outdoor space with an infinity pool & entertainment space. The poolside area also has a 12 person spa, a fireplace, and a bar where you get the sparkling night time of the cityscape.  
9. 5685 Anchorage Terrace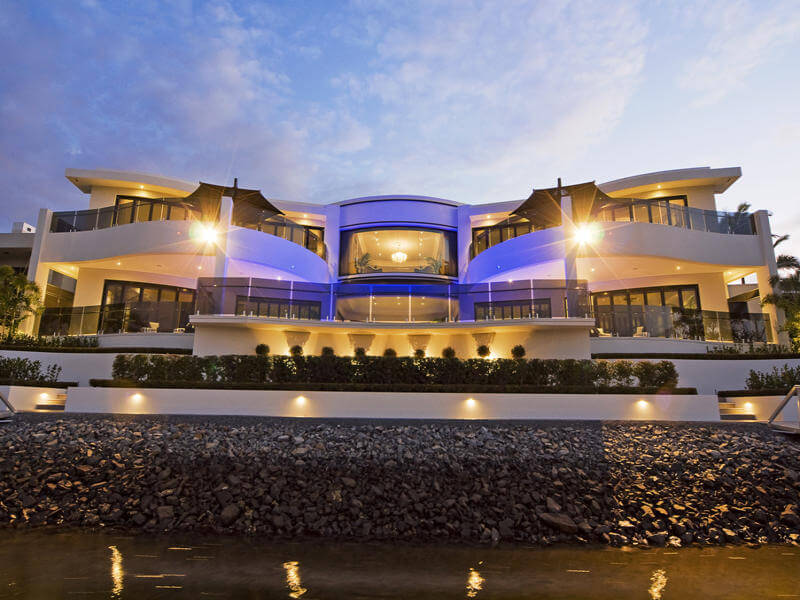 Source: homesoftherich.net
Location: Sanctuary Cove, Queensland, Australia
Year: 2009
Cost: $17,5 million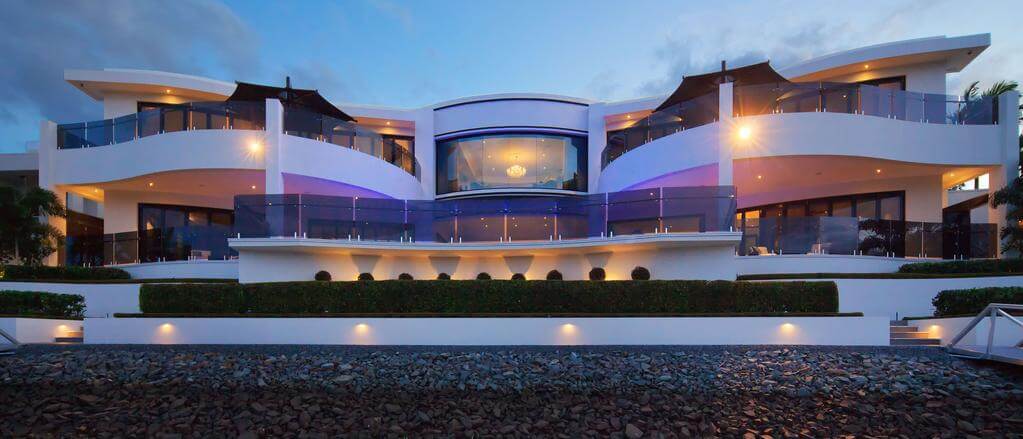 Source: realestate.com.au
This modern mansion is 24,000 square feet (2,229 sq. m.) and is situated in Queensland, Australia. It has all the luxury amenities such as a home theater, a 12-car subterranean garage, and 5 bedrooms with 7 bathrooms. It also has two balconies where you'll get breathtaking views of the neighborhood. The house is in a curvilinear shape, which is a perfect example of modern architecture. 
10. 2966 Sunridge Court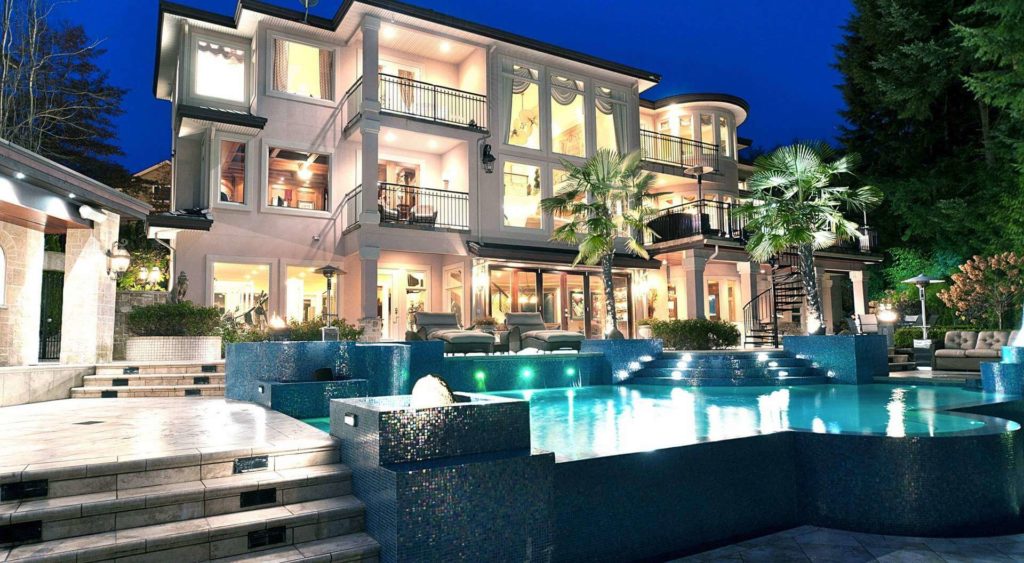 Source: myfancyhouse.com
Location: Westwood Plateau, Coquitlam
Year: 2005
Cost: $14 million 
And the second last modern mansion on our list is 2966 Sunridge Court. It may be less expensive than the other ones but has a worth cost of $14 million. This 8,050 square feet (747 sq. m.) of space has all the things which you'll find in the other expensive mansions such as 5 bedrooms, 6 bathrooms & a 4-car garage. (which is more than enough. Isn't it?)
11. Harrow Mansion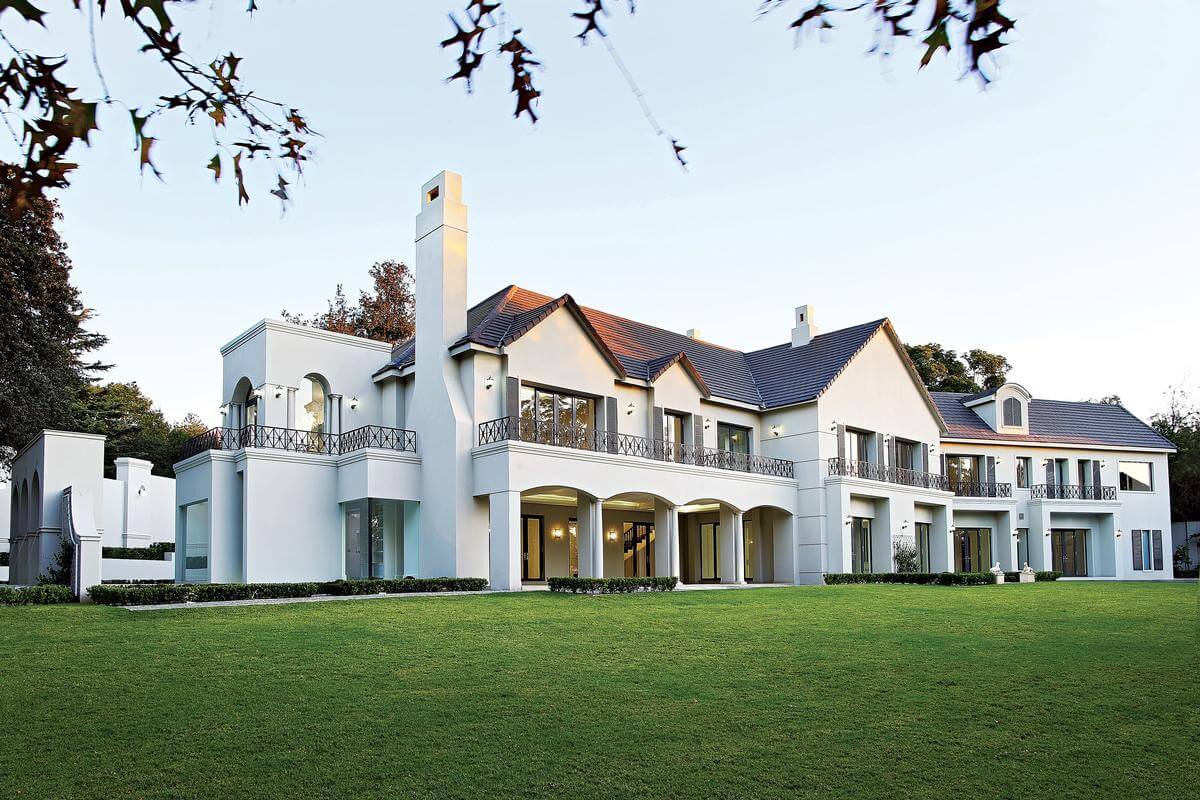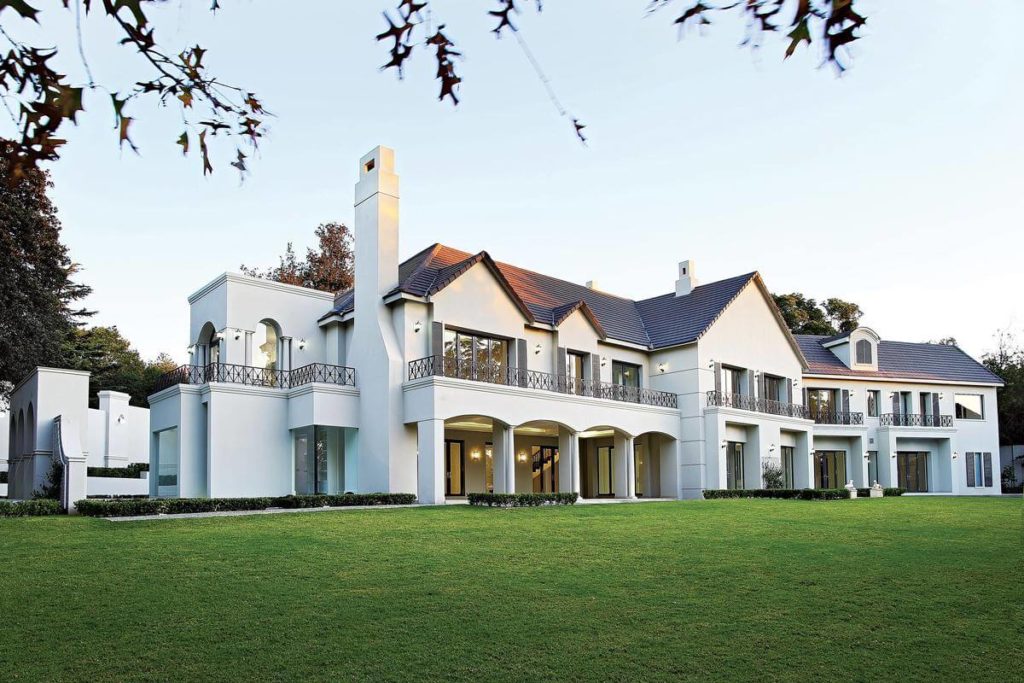 Source: luxlife.co.za
Architect: Summersun Property Group
Location: Sandhurst, Johannesburg, Gauteng South Africa
Cost: $5.5 million
This is another home of riches!! Harrow mansion is a 19,500-square-foot (1,811 sq. m.) located in Johannesburg, Gauteng South Africa. From the gourmet kitchen to outdoor spaces, every attribute shows a luxury dwelling.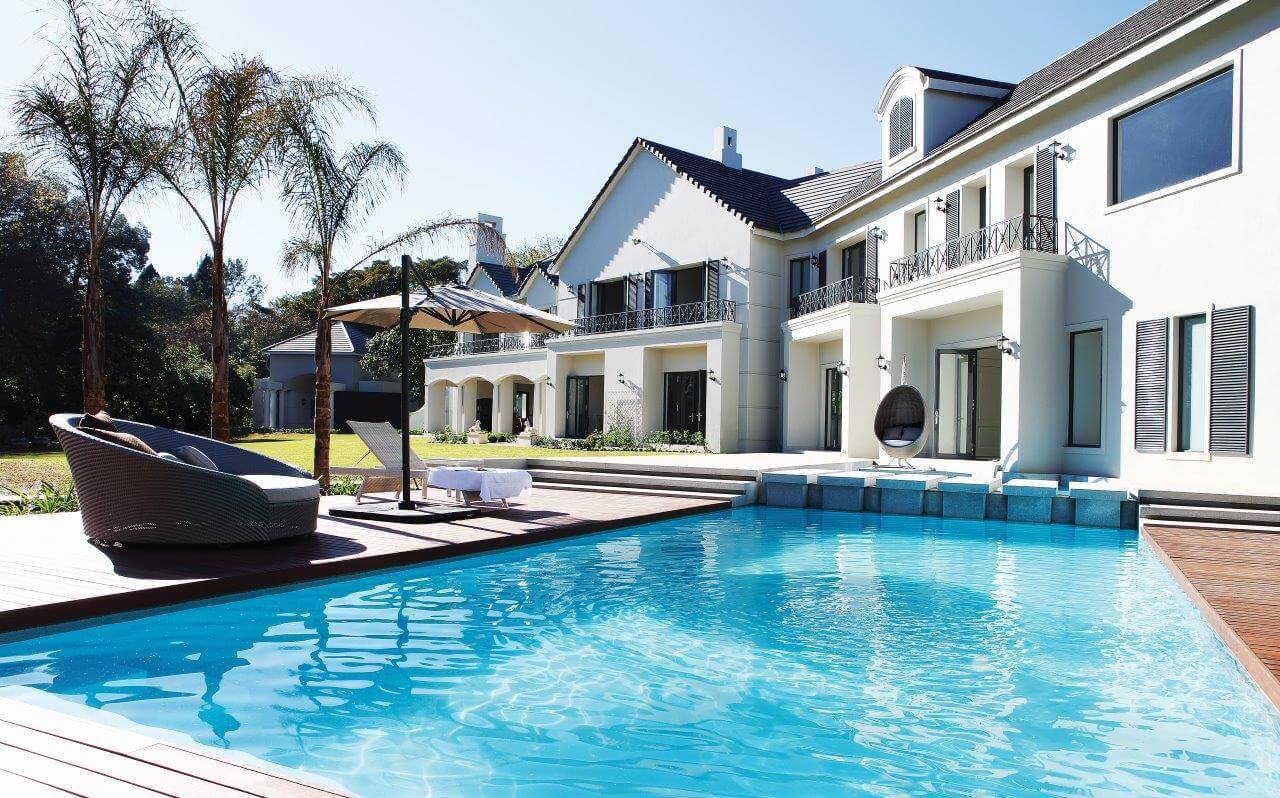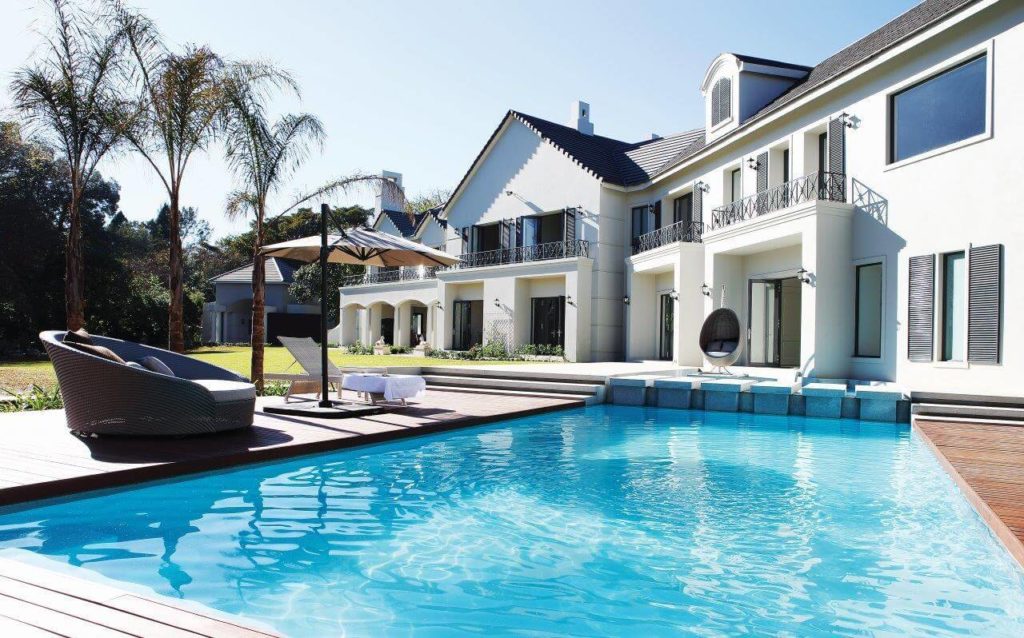 Source: luxlife.co.z
No doubt it is 5.5 million dollars property! Just name it, and you'll get into these modern mansions. Although it has typical architecture, it stands out beautifully from the other residents. 
12. Buckingham Palace

Source: people.com
Architect: King  John Nash
Location: London SW1A 1AA, UK
Cost: $4.9 billion
13. Istana Nurul Iman

Source:external-preview.redd.it
Architect: Ayala Abbott and Butters
Location: near Bandar Seri Begawan, capital of Brunei
Cost: $1.4 billion
14. Jellyfish House With A Spectacular Pool

Source: thepinnaclelist.com
Architect: Wiel Arets Architects
Location: Marbella, on the Mediterranean coast of Spain
Cost: $ 12 Millions 
14. Alegre House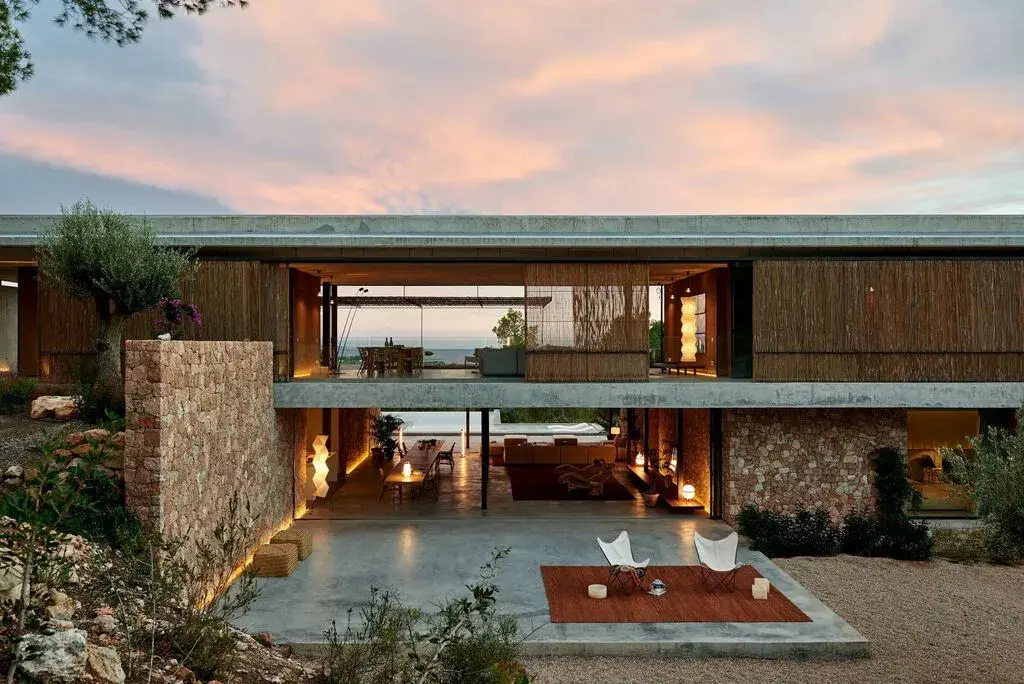 Source: archello.s3.eu-central-1.amazonaws.com
Architect: Jorge Vida
Location: island of Ibiza, Spain
Cost: $ 12 Millions
15. The Ficus House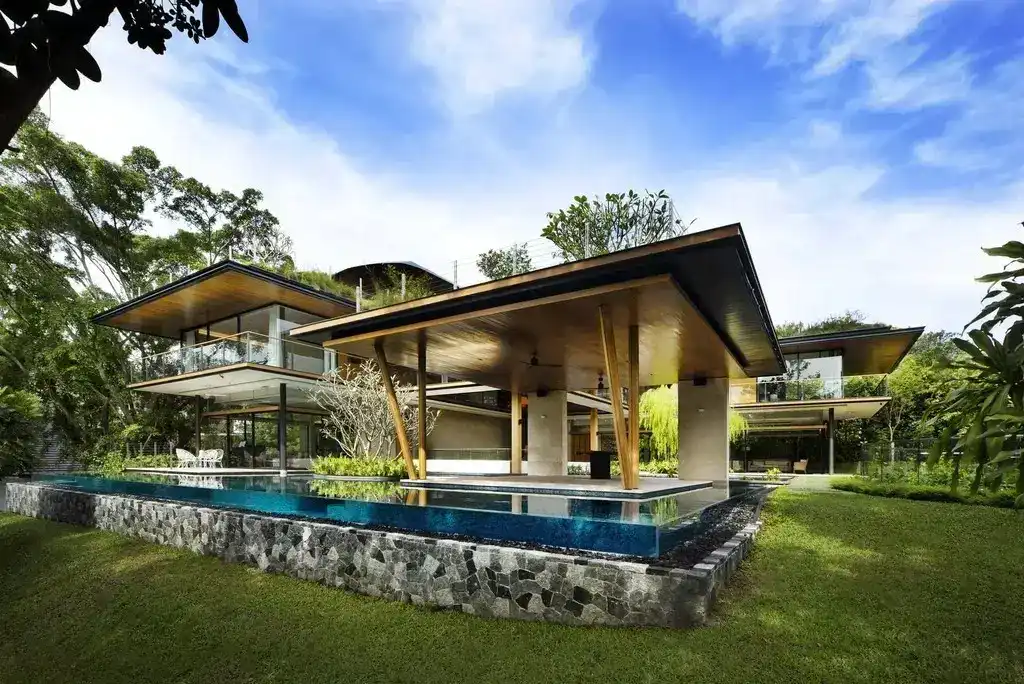 Source: redketchup.io
Architect: Guz Architects
Location: Singapore
Cost: $ 3.6 Millions
16. California Meadow House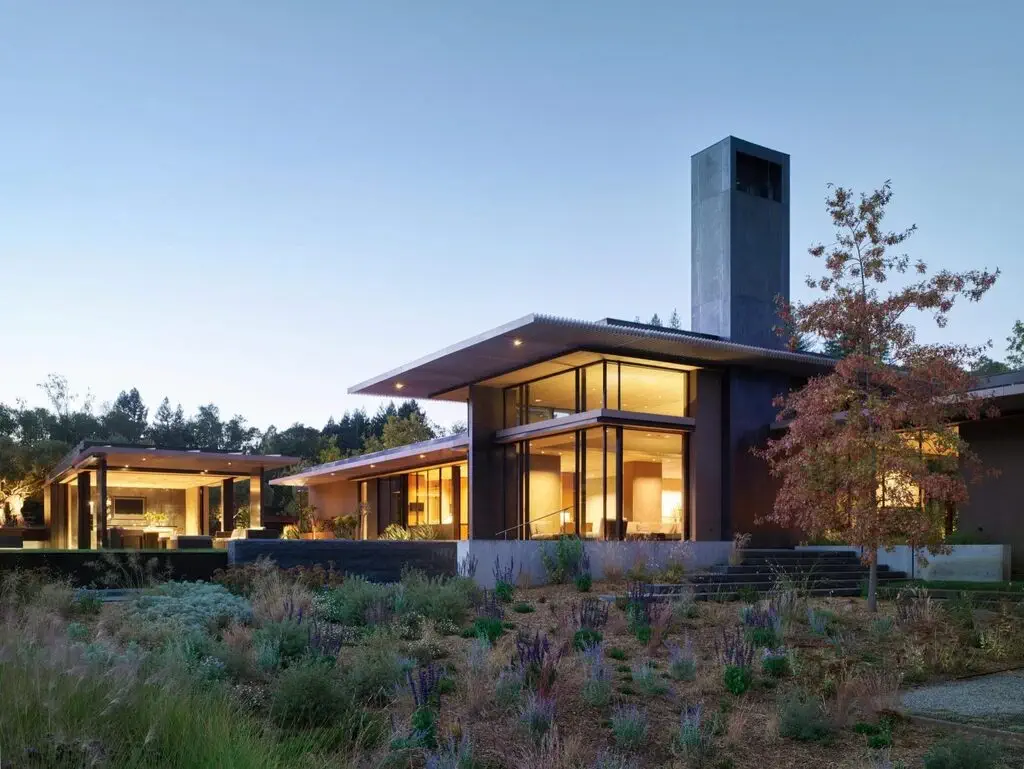 Source: olsonkundig.com
Architect: Olson Kundig
Location:  Woodside, near Silicon Valley
Cost: $1.2 Million 
17. CWN House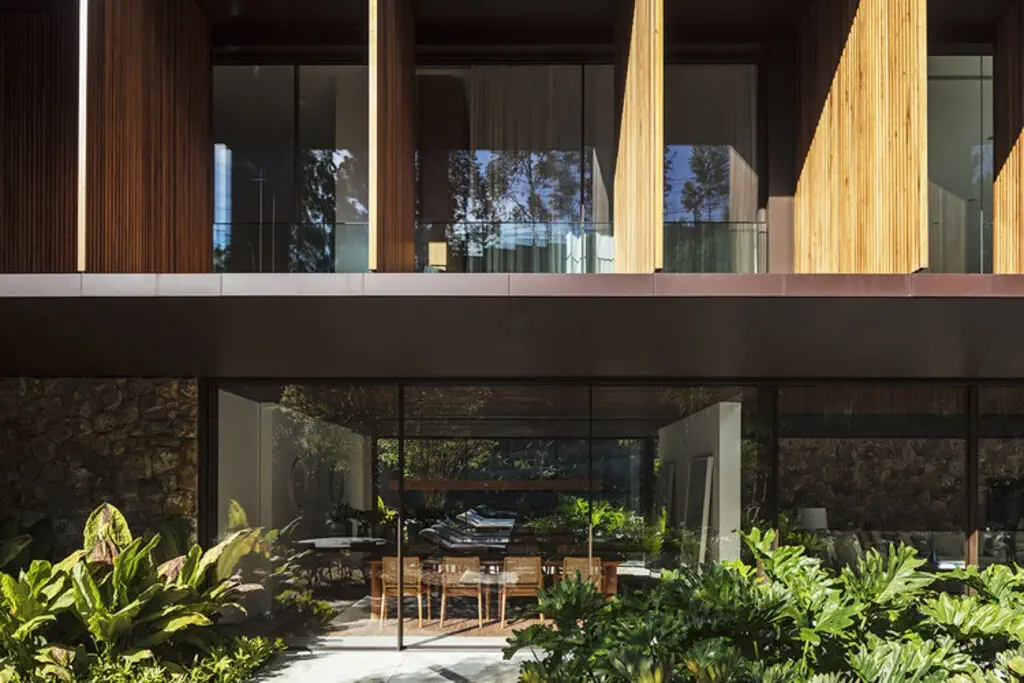 Architect: Bernardes Arquitetura
Location:  Santana de Parnaíba, not far from Sao Paulo in Brazil
Cost: $1.2 Millions
18. Kelapa House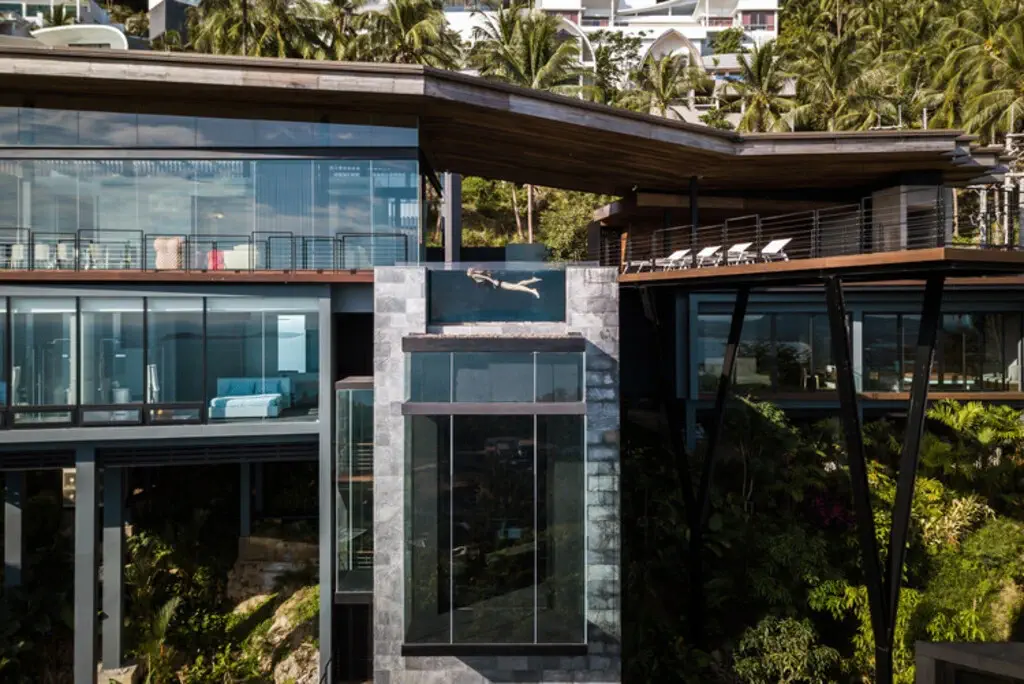 Source: images.adsttc.com
Architect: Architects 49 (Phuket) Limited
Location: Samui Island, Thailand
Cost: $10 Millions
19. Asa House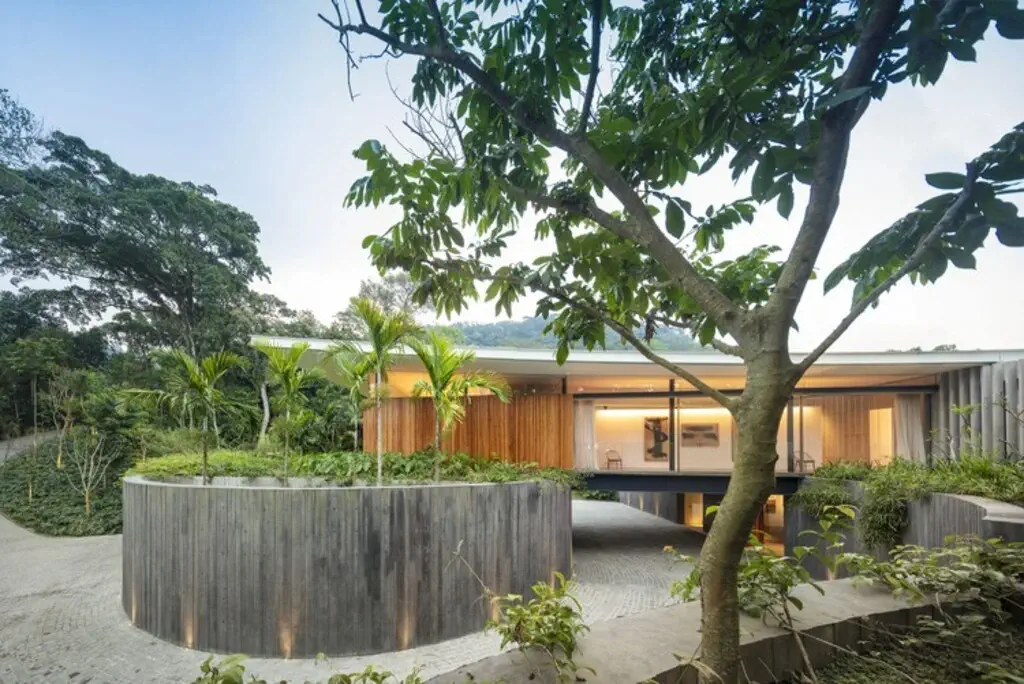 Source: images.adsttc.com
Architect: Bernardes Arquitetura
Location: Rio de Janeiro, Brazil
Cost: $5.9 Millions
20. Mirador Residence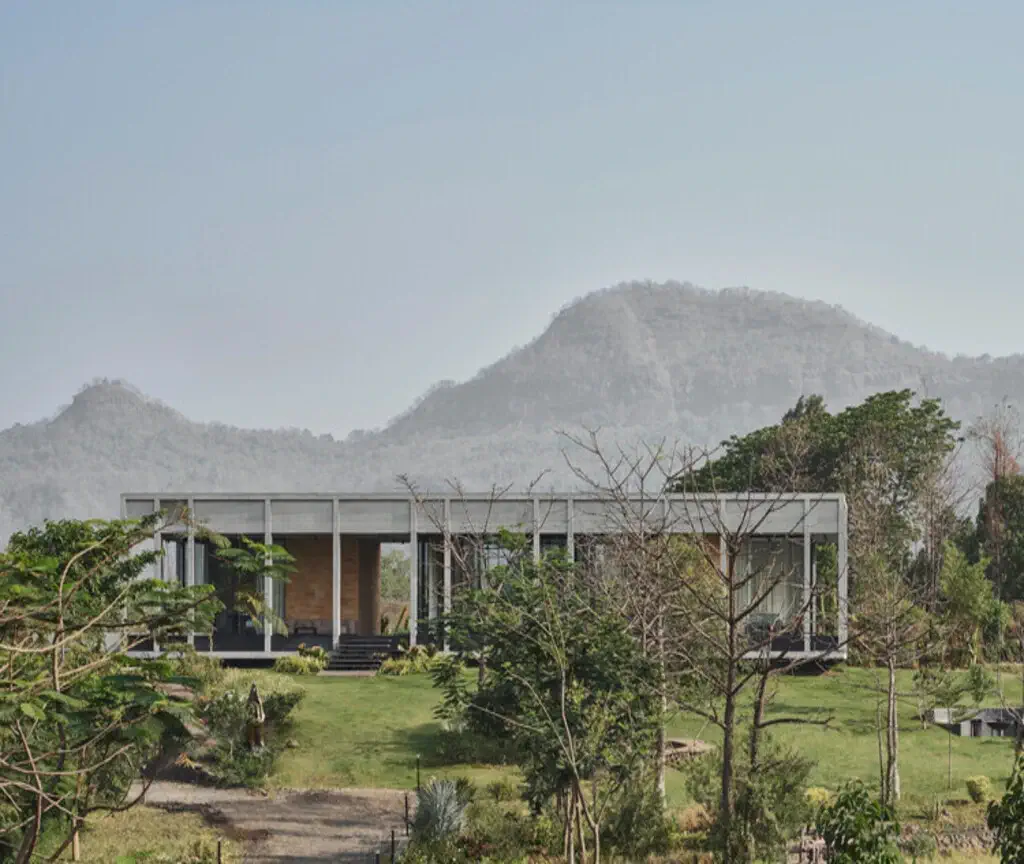 Source: images.adsttc.com
Architect: Shroffleon
Location: Karjat, India. 
Cost: $5.9 Millions
21. Bigwood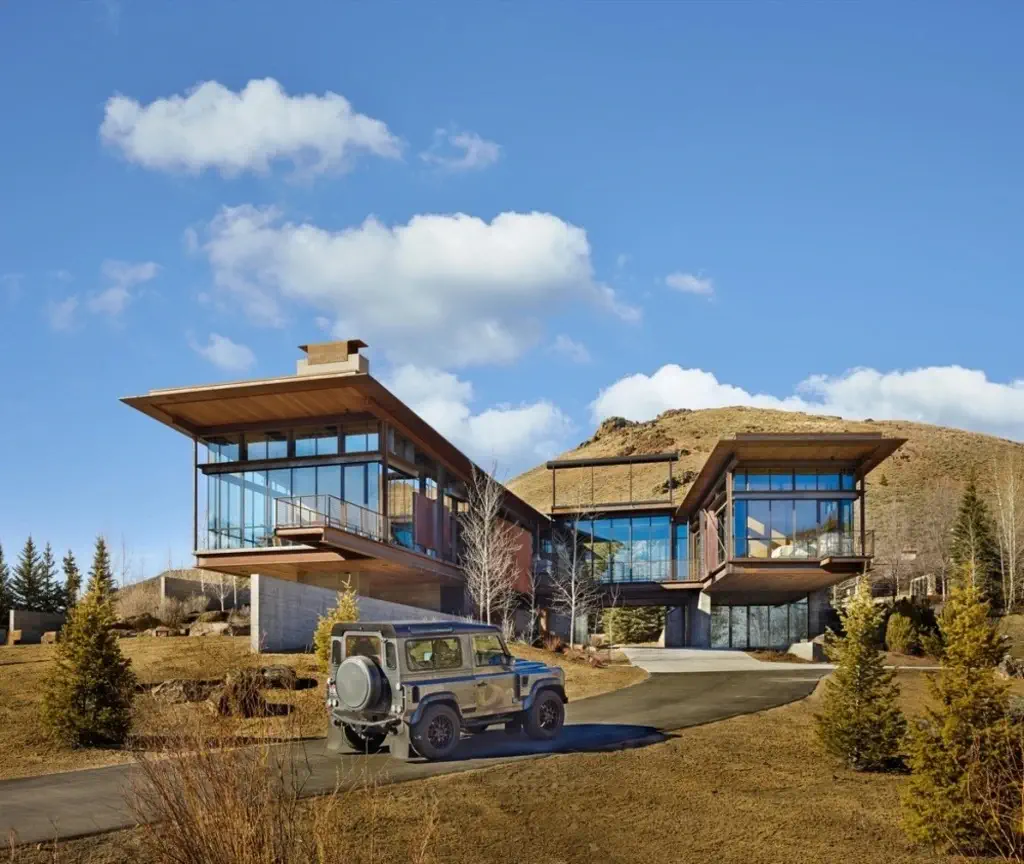 Source: cdn.homedit.com
Architect: Olson Kundig
Location: Ketchum, Idaho
Cost: $6.8 million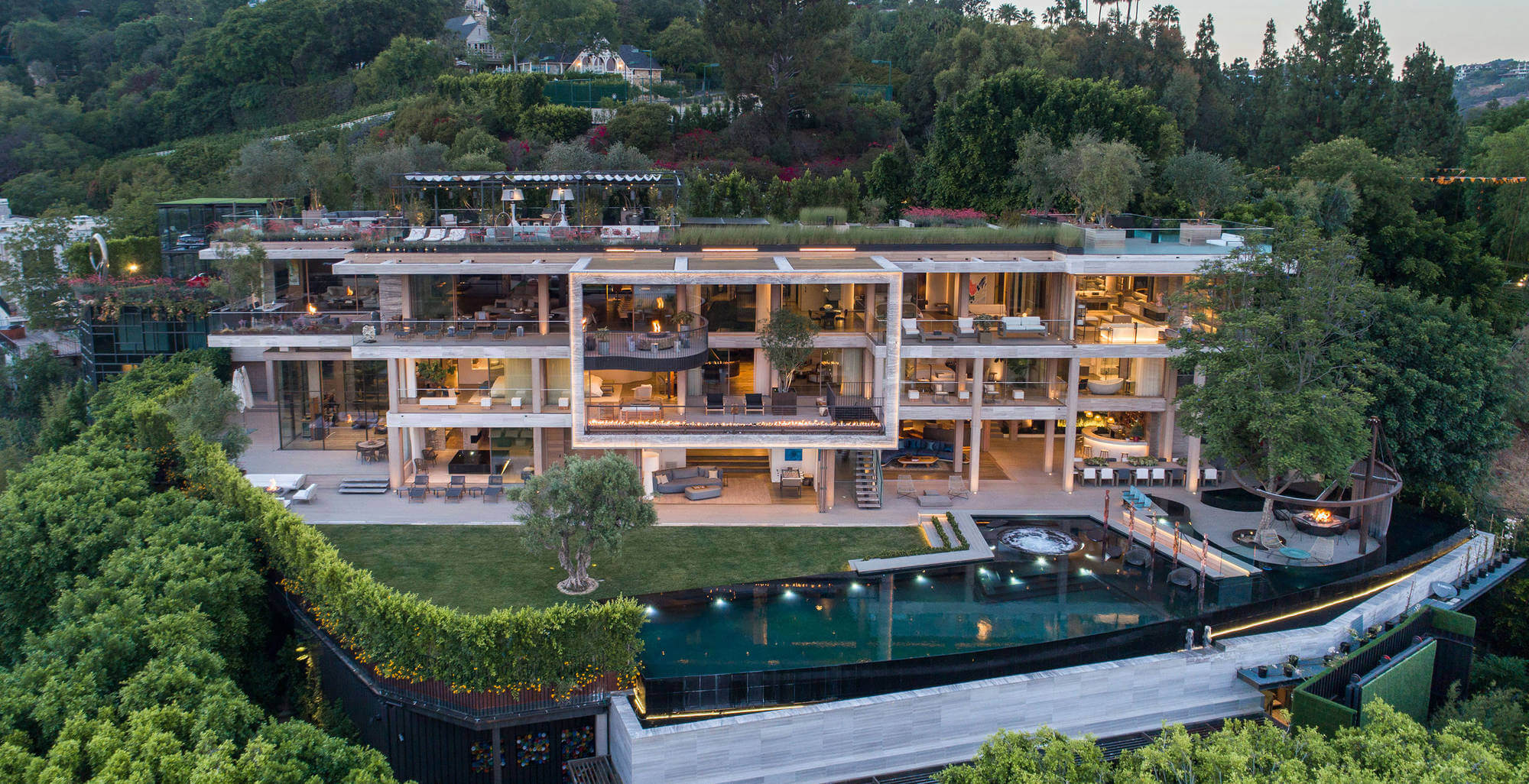 Source: wsj.net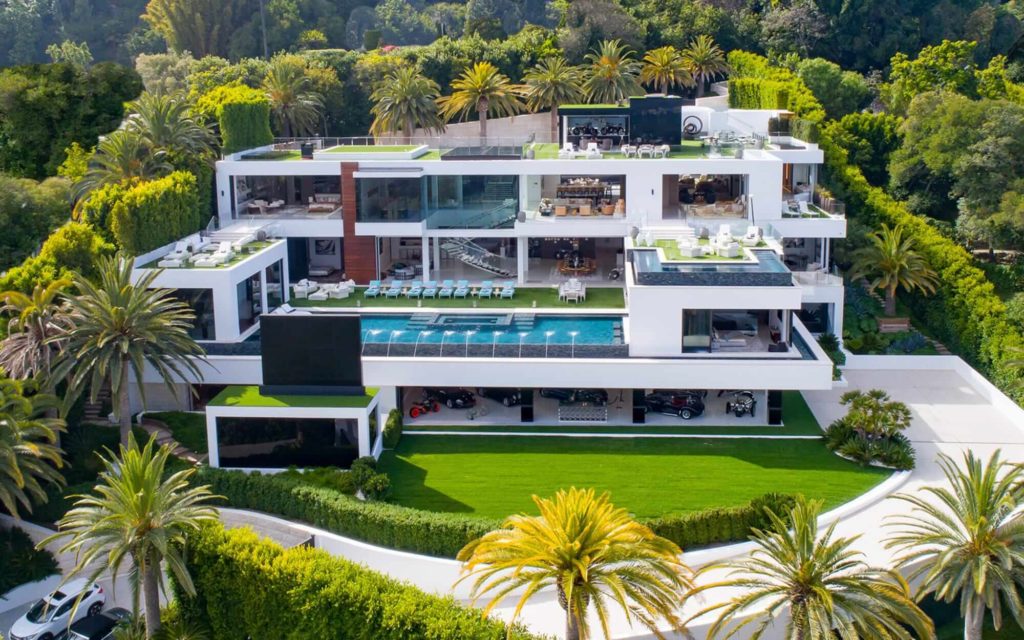 Source: cloudinary.com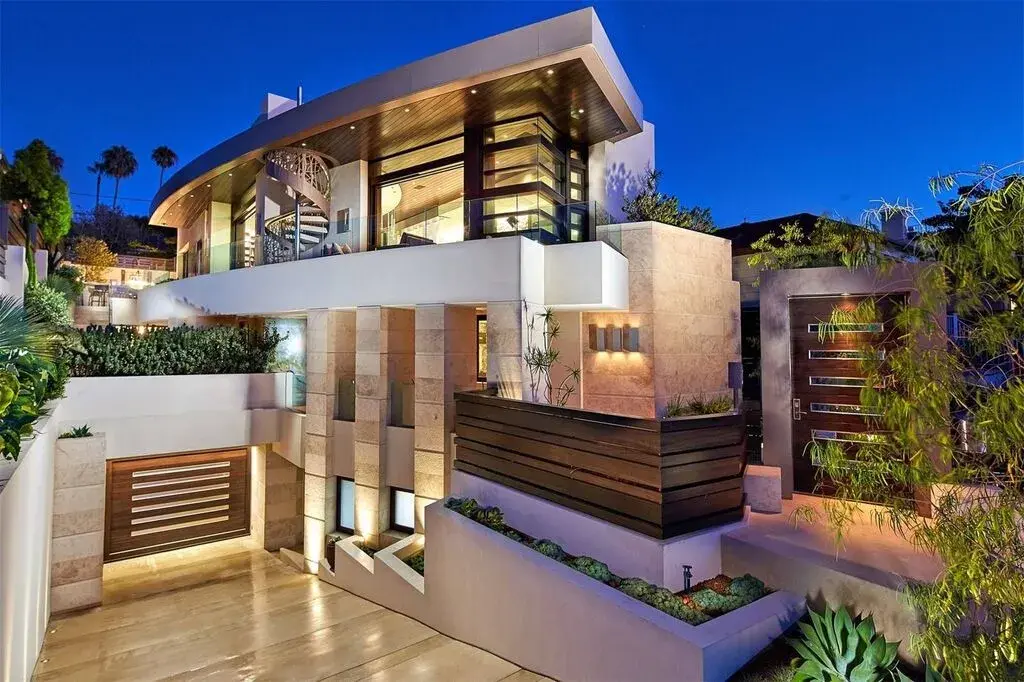 Source: hearstapps.com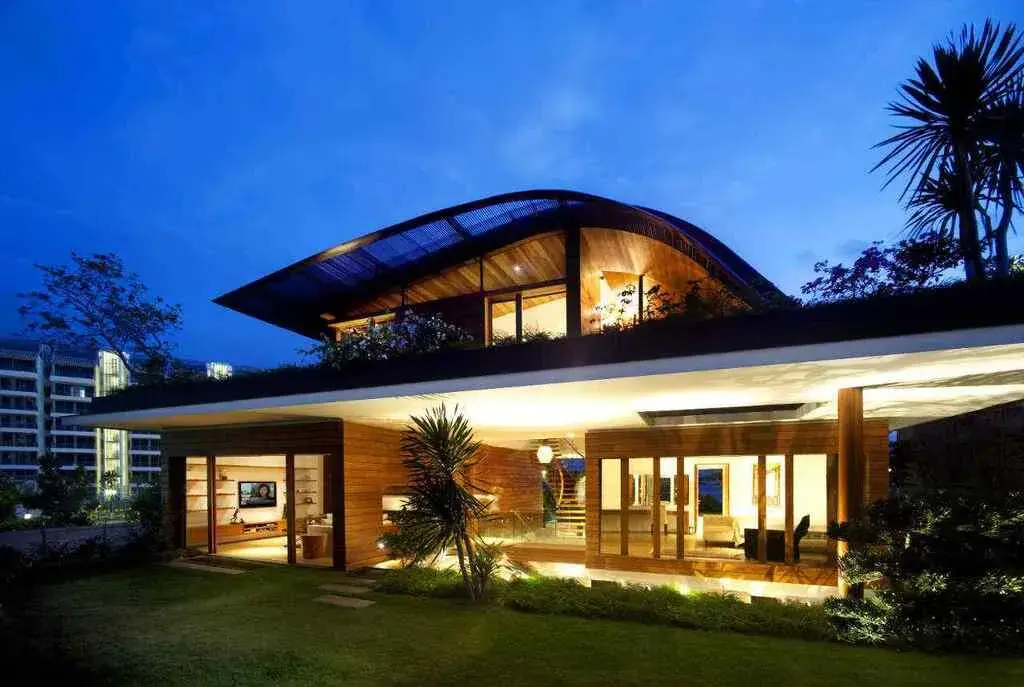 Source: nobroker.in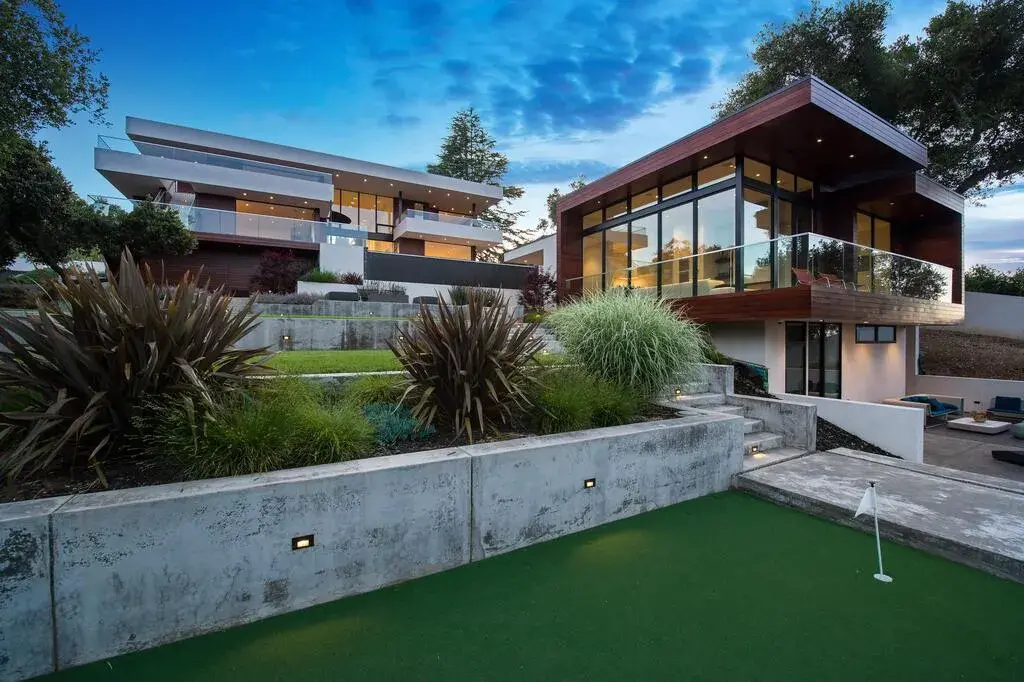 Source: cloudinary.com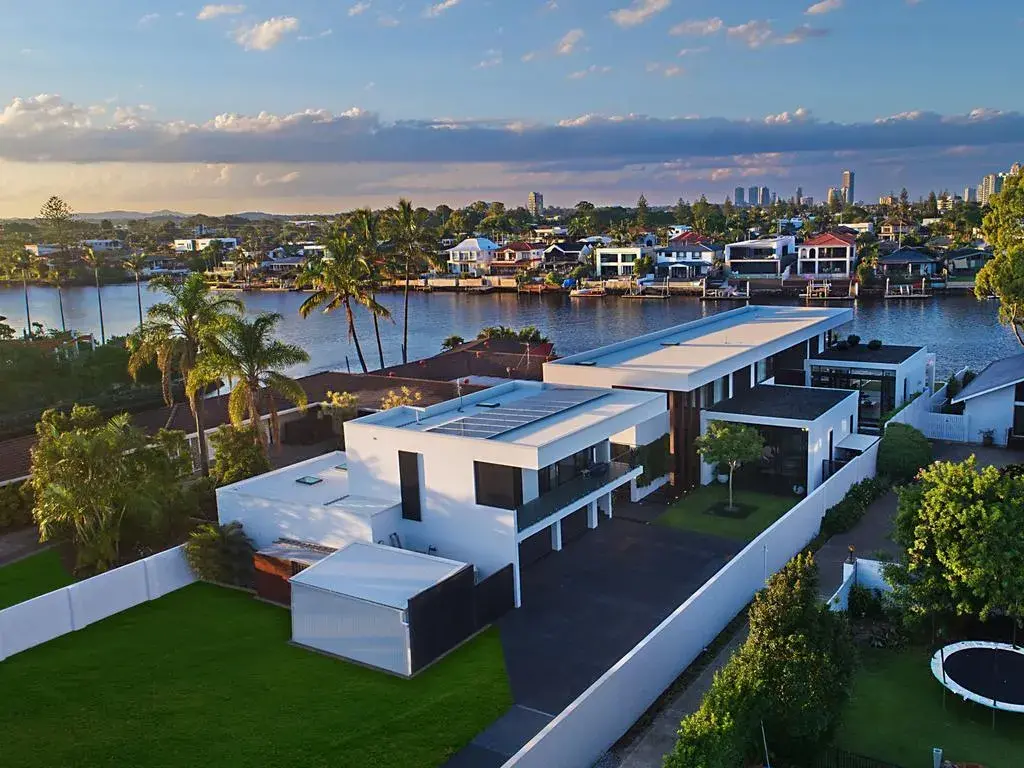 Source: realestate.com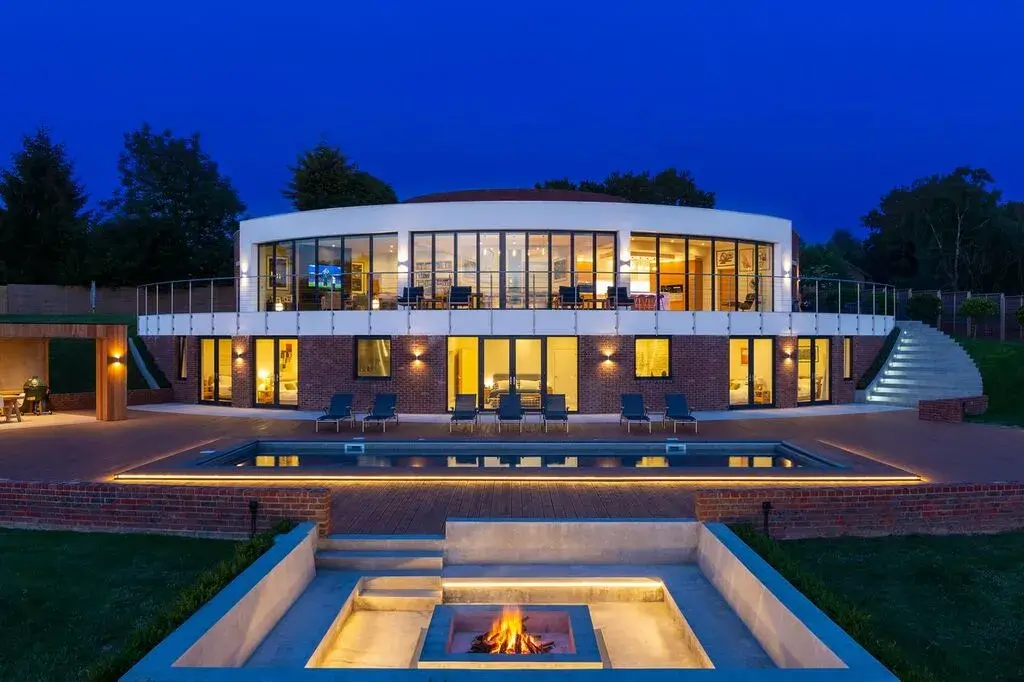 Source: mansionglobal.com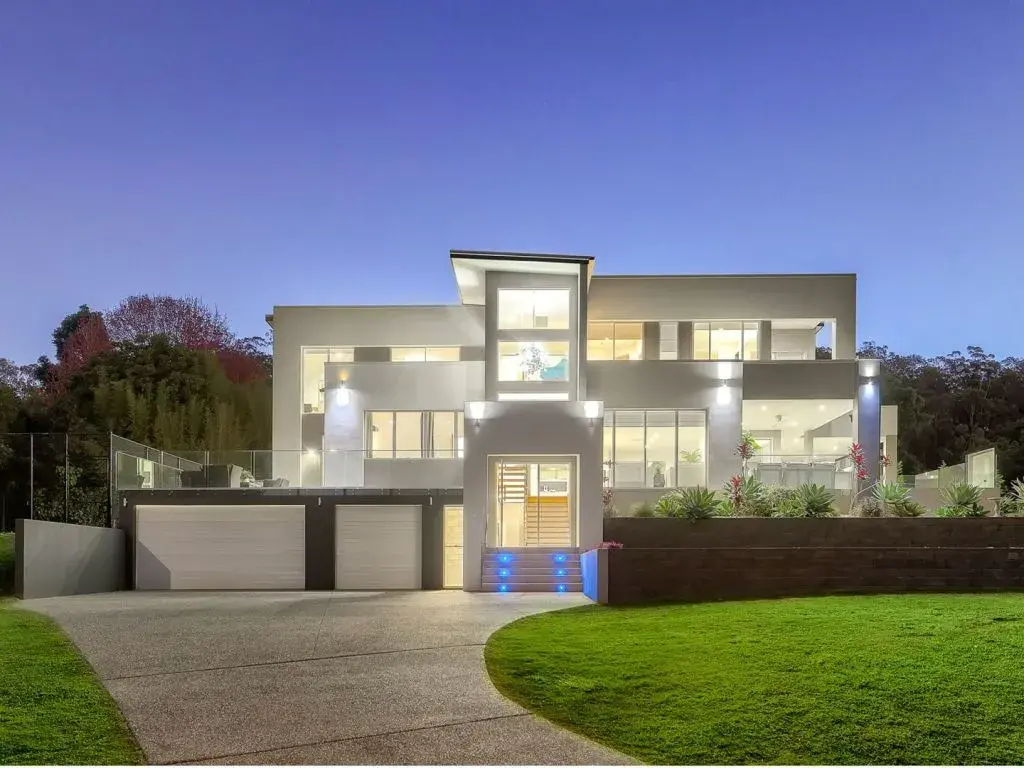 Source: akamaized.net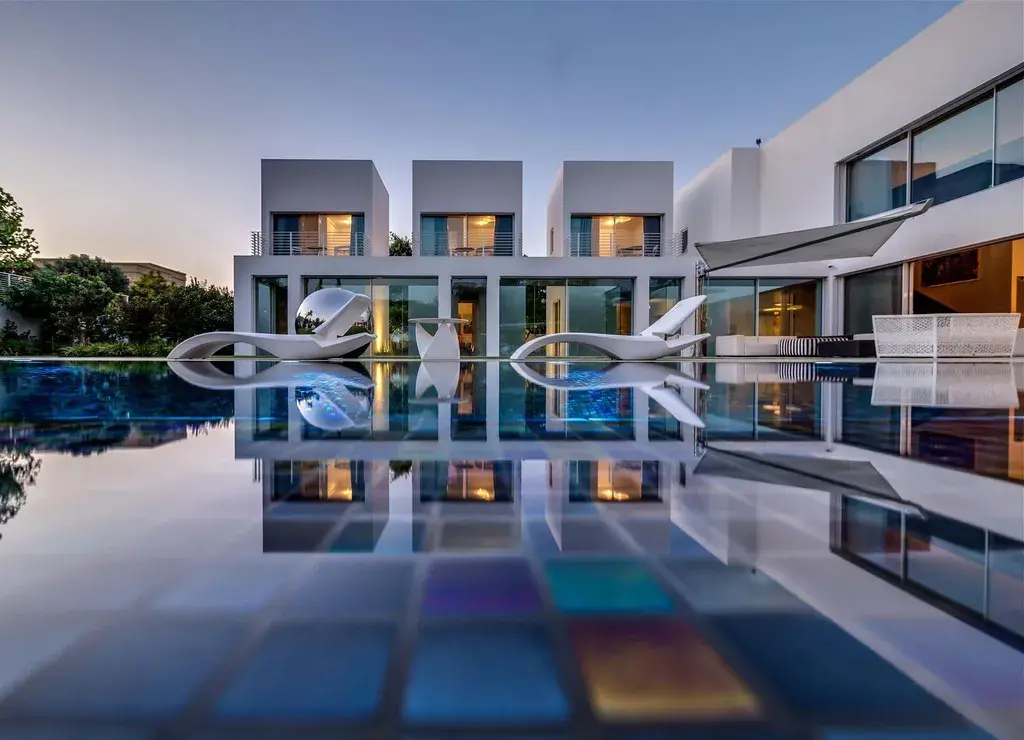 Source: wallpapercave.com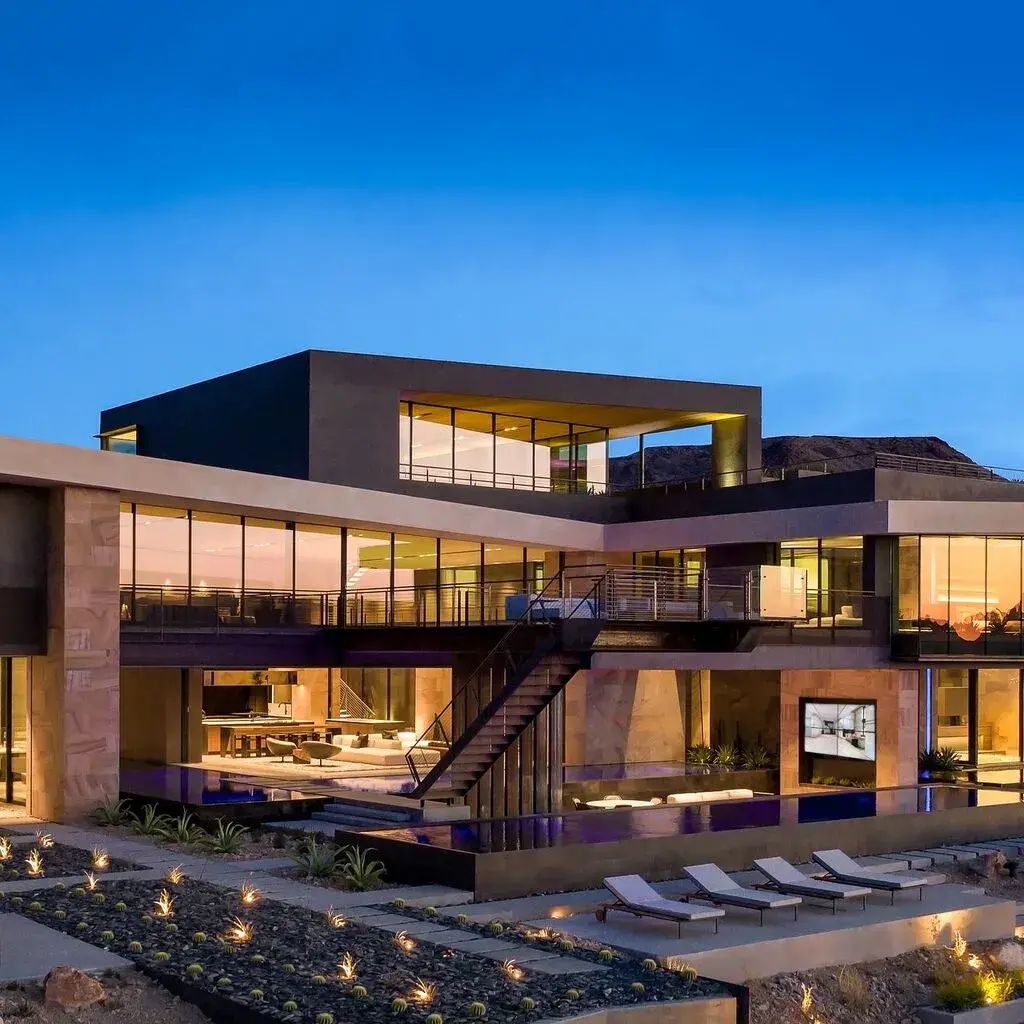 Source: mansionglobal.com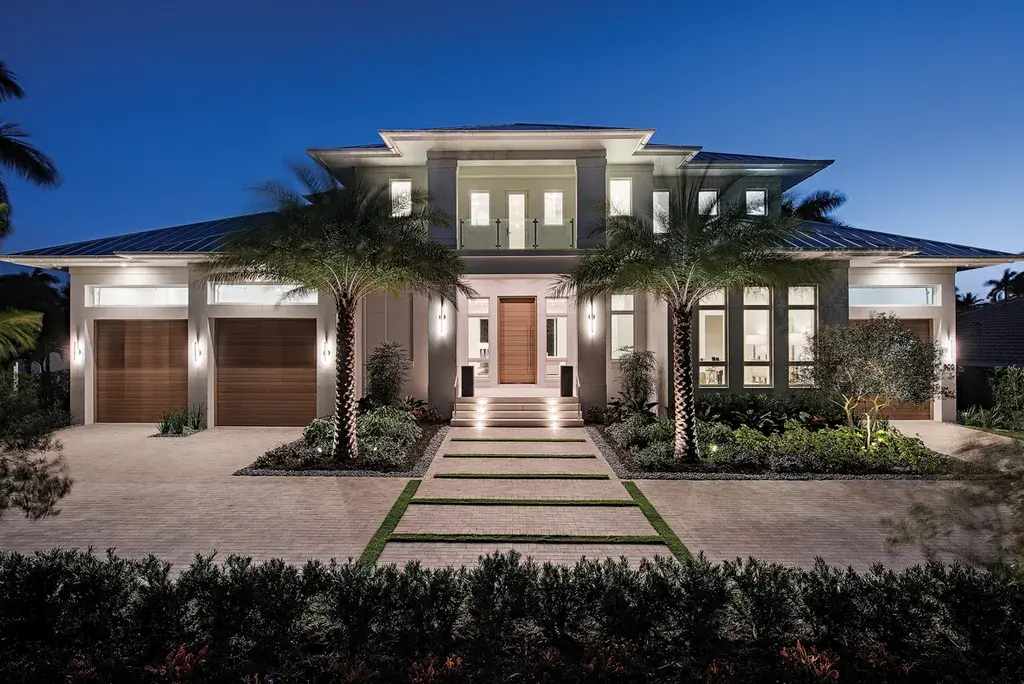 Source: naplesillustrated.com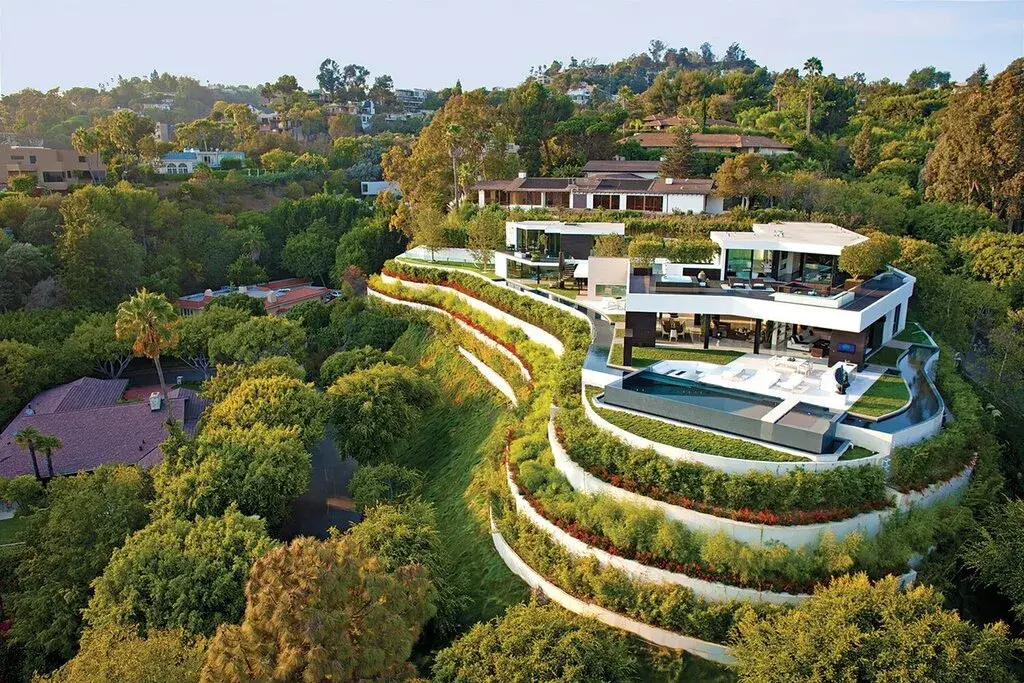 Source: squarespace-cdn.com
Did you pick your favorite one or not? I know it's quite challenging to choose as every modern mansion has some impressive things. Right? But you can tell us what you love about these modern mansions designs. They have things that we can only imagine in our dreams.
If you love this article and want to explore more like this one, visit Architecturesstyle. 
Also, do follow us on our Instagram page, Architecturesstyleideas, to get daily updates.
Related posts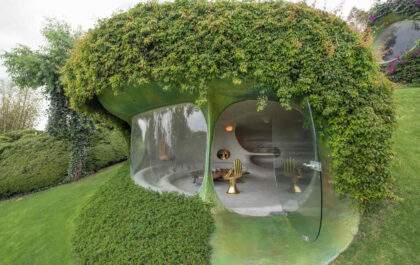 Javier Senosiain's Organic House: A Unique Architectural Wonder 
Project Credits: Project name: Organic House Architecture firm: Javier Senosiain Location: Acueducto Morelia 26, Vista del Valle, 53296, Naucalpan de…