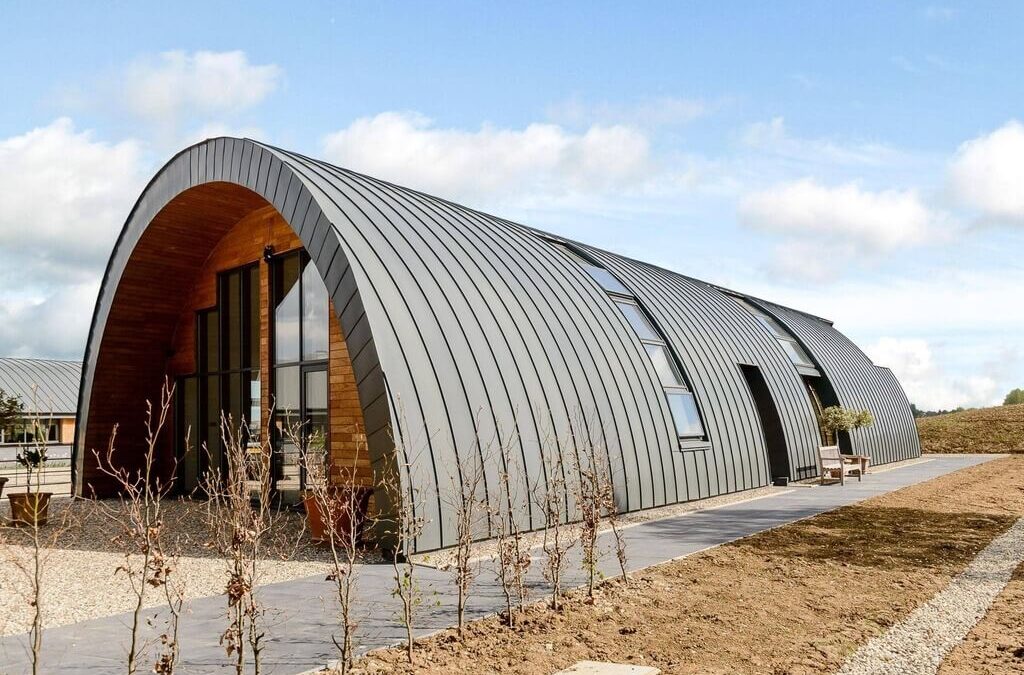 Quonset Hut Houses: Why They Are a Perfect Choice?
archistyladmin, 1 week ago
0
6 min

read
100
Housing designs evolve alongside technological advancement and they strive to provide greater comfort and flexibility to the users. While this is extremely welcome, there is one, small problem; the prices. Let's see quonset hut homes.
Yes, houses look better and work better, but the prices are forever skyrocketing. With advanced housing typologies, there comes a need for skilled labour which yet again, adds to the overall costs.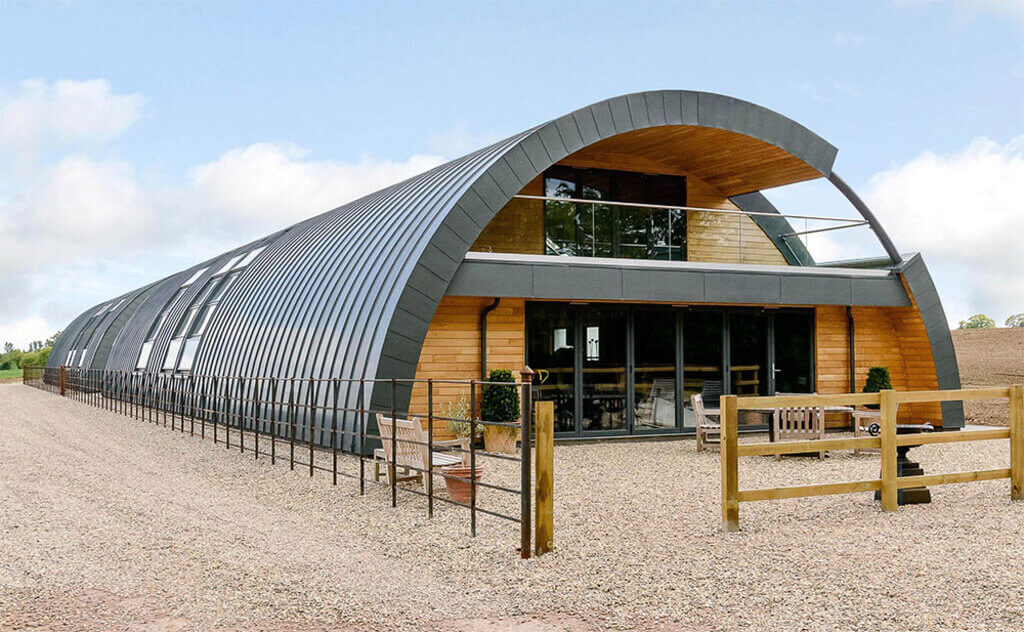 Source: artel48.ru
A house that is durable, flexible, comfortable with the right measures, AND easy on the wallet?
The perfect solution for this is the Quonset hut house. A semi-cylindrical house whose building envelope is made of corrugated aluminium or steel, the Quonset hut house is an exceptional solution to your problems. 
The design is based on the British Nissen hut which was originally built during WW-1. But cheap, low-cost, temporary barracks are not just what the Quonset hut houses are good for. They make for fantastic storage spaces, workshops, and homes.
While they sure don't look like the typical house, Quonset hut homes are much more advantageous than your conventional homes. 
Advantages Of A Quonset Hut House: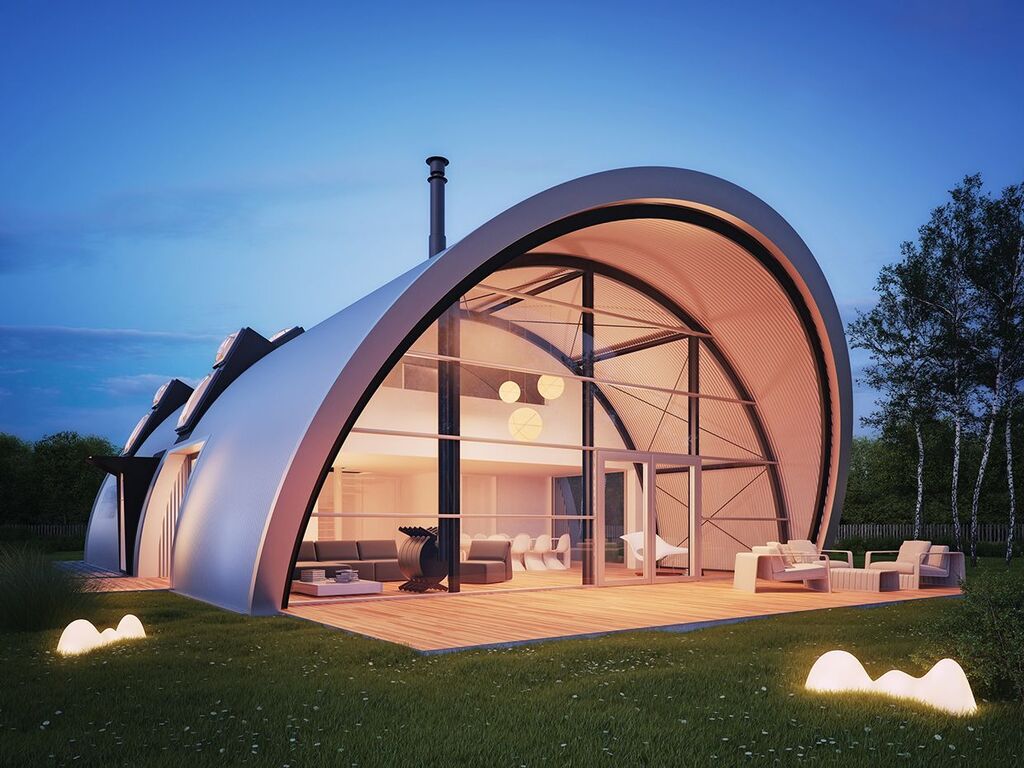 Source: pinimg.com
Economical Option: 
An important factor that reduces the cost of Quonset hut houses is their use of metal and other recyclable materials. This makes them much cheaper than the conventional wood frame or masonry block homes.
Flexible Functionality:
Although we are primarily addressing Quonset hut houses as a residential option, it is not its only function. Quonset hut houses have seen their uses as garages, storage sheds, workshops, etc.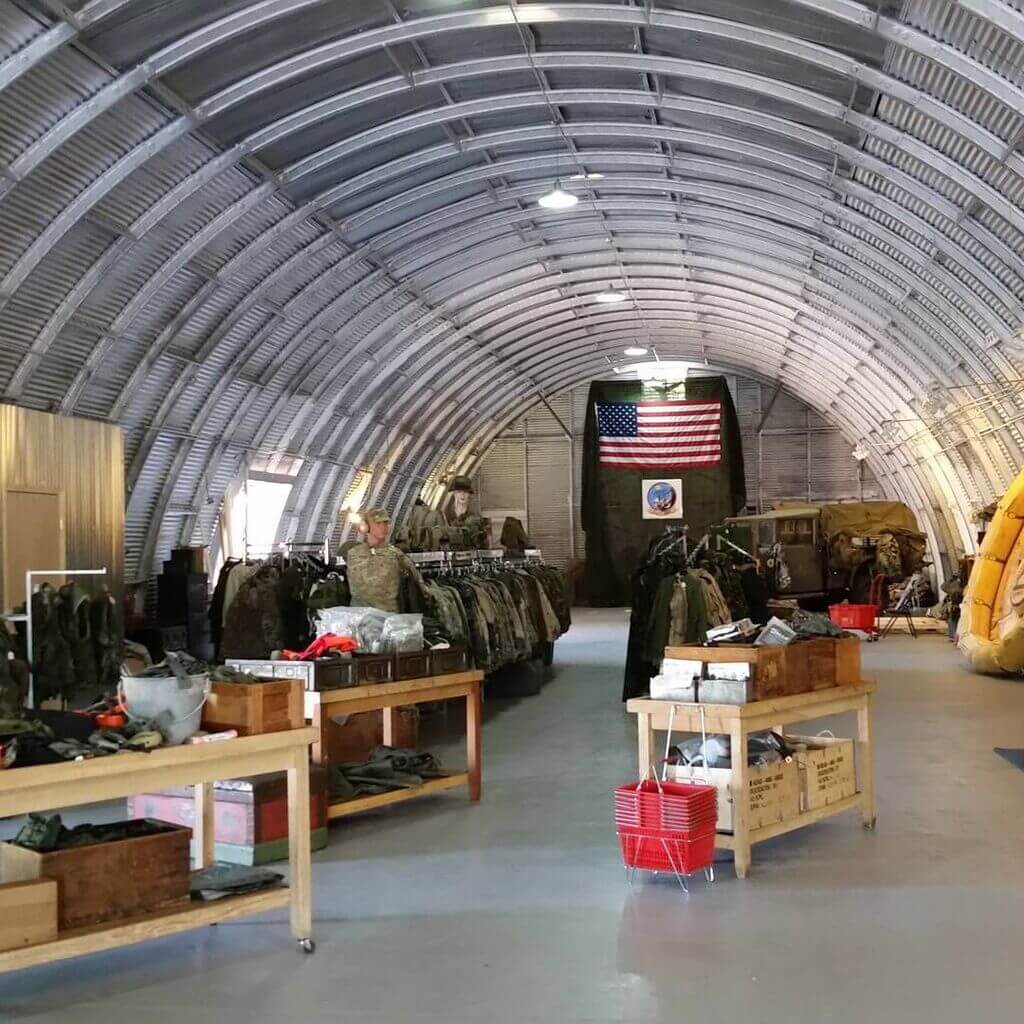 Source: pinimg.com
The vast column-free space extends maximum flexibility to the functional aspect of the space while the arched roof enhances the volume within; both actual and perceptive. 
This open-plan type of concept is what gives us the next advantage.
Flexibility In Planning: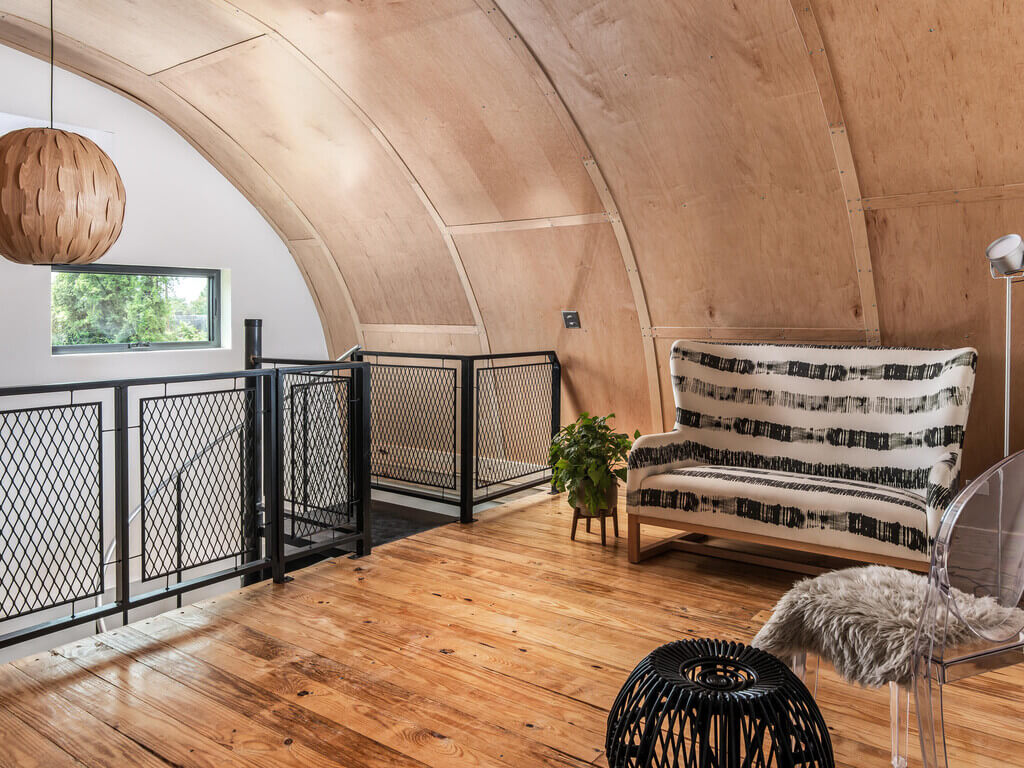 Source: hzcdn.com
There is great flexibility in planning since the Quonset hut home interior has vast column-free spaces that allow for open warehouse-like space or a divided house plan, depending upon the functionality of the space. 
The construction of lofts and mezzanine floors to differentiate spaces by levels is a very aesthetic and practical design idea.
A Strong Building Form: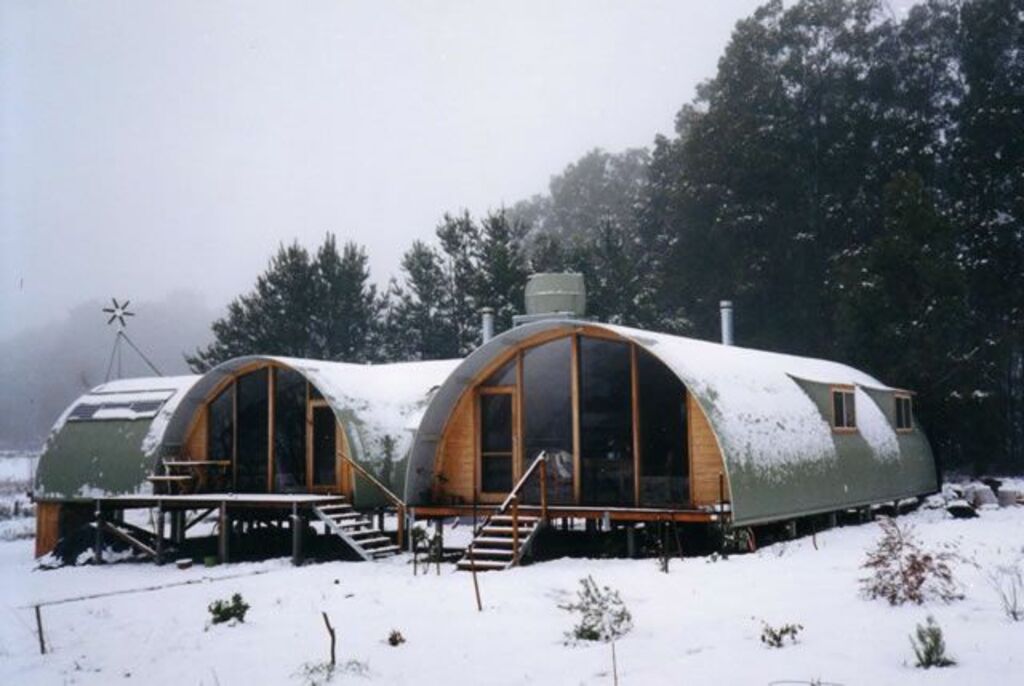 Source: pinimg.com
One of the primary and key strengths of the Quonset hut house is its form. The barely-there walls, the arched roof provides the structure with sound structural integrity and stability. This makes it an extremely safe shelter against strong winds, hail, snow, and rain. The aerodynamic quality makes it extremely difficult to be damaged even by the strongest winds.
The galvanized steel and aluminium resist rust and hence removes any worry about material damage due to humidity and precipitation.
Reduced Need For Skilled Labour:
The ease of building and setting up a Quonset hut house is not exaggerated. As Quonset homes are even available in prefabricated kits up for personal customization, the need for experts to be involved is very low. Construction equipment is also fairly simple and the construction itself is a straightforward process.
Environment Friendly: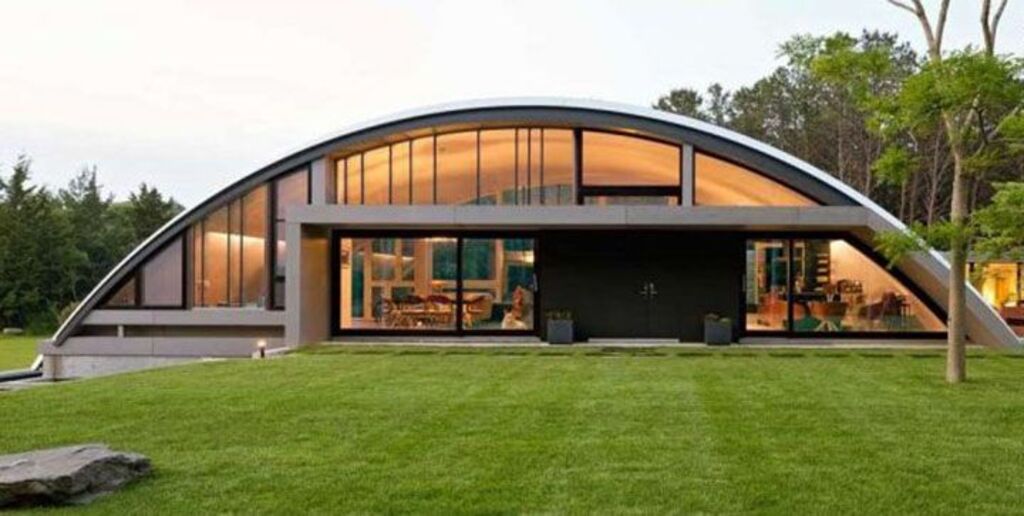 Source: pinimg.com
The primary justification is the minimized use of wood for the construction of the Quonset hut house. While one may argue that the production of steel is also a polluting process, Quonset hut houses have a life span that is nearly twice that of a wood-frame house.
Due to the ease of use of recyclable materials in the construction and because even the steel can be reused and recycled, Quonset hut houses are labelled as sustainable design ideas. 
Considerations While Choosing The Quonset Hut House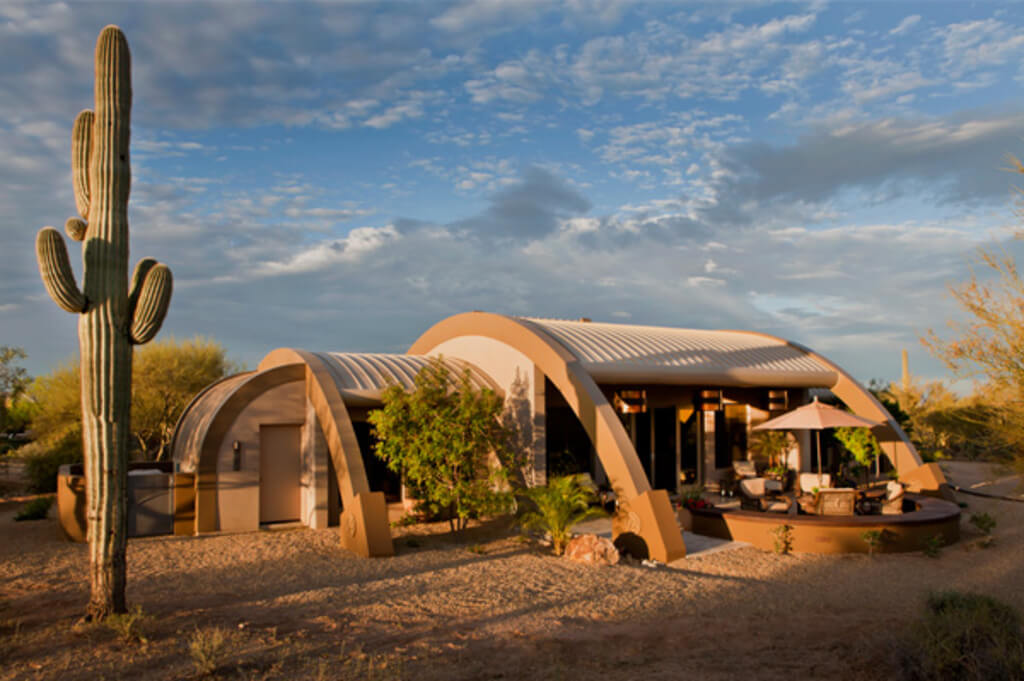 Source: sheknows.com
There are several considerations that you have to keep in mind while opting for the ideal Quonset hut house as per your needs. Let's look at a few of them. 
A Twist In The Economical Aspect:
While the overall project cost is significantly lower than the construction of conventional houses, expenses for a Quonset hut house will feel like more because of the repetitiveness of payment. 
So when you decide on your project budget to set up a Quonset hut house for yourself, make sure to include the costs of the foundation, the Quonset hut kit itself, the insulation, etc.
Insulation Is A Definite Need:
Remember that the Quonset hut house was originally designed for military barracks, so, while they are pragmatic, they didn't call for comfort as a primary need.
It is well-advised to insulate your Quonset homes from the heat and the cold to reduce costs of heating and cooling the interior spaces in the long run.
Choosing The Right Type:
There are different types of designs that comply with your Quonset hut home's ideas and all of them are just a touch different to suit various needs. They are namely S- type, Q-type, and P-type that can be differentiated by the springing points of the arching roof and the whether or not there is a ridge at the roof.
Easy Customization: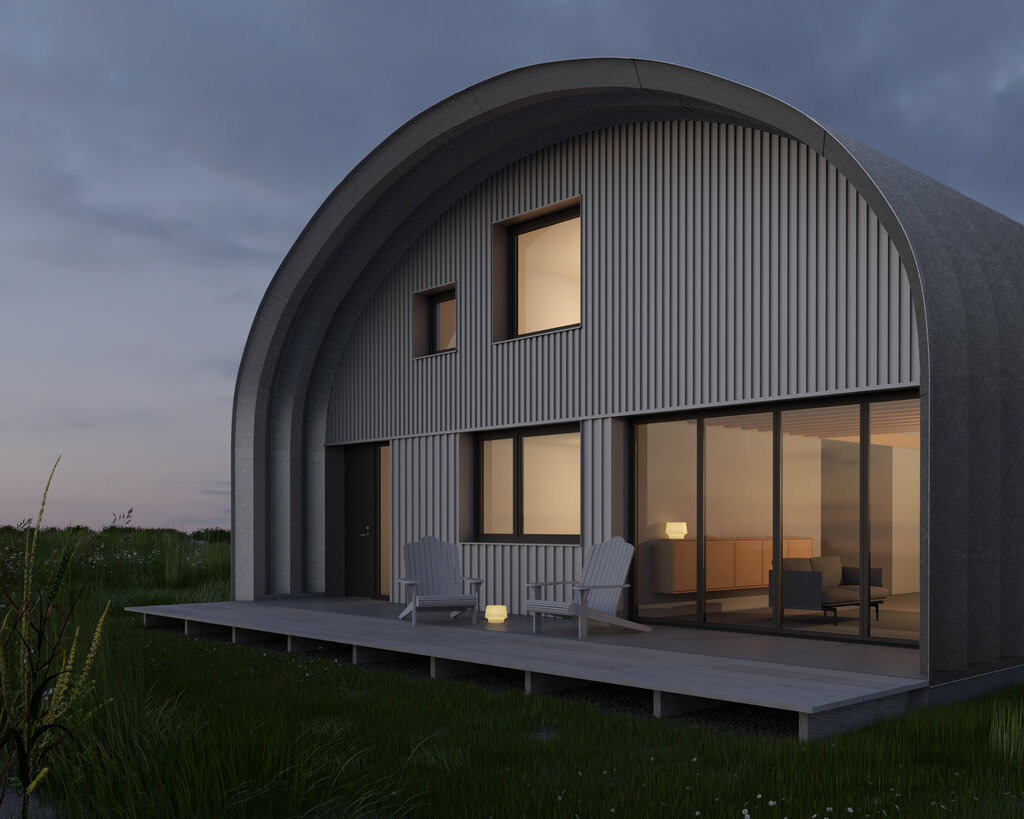 Source: squarespace-cdn.com
Owing to functional flexibility, the Quonset hut house is an easily customizable structure. The addition of front or back porches, windows, sliding doors to avoid the use of floor area by the sweep of the conventional doors and even the inclusion of skylights and clerestory lights do a lot to personalize a Quonset hut house. 
The Quonset hut house interior can be changed at will from an open plan concept to a house with rooms enclosed by walls, installation of lofts and mezzanines are all design ideas that add practicality and aesthetics at the same time.
Built-in Furniture: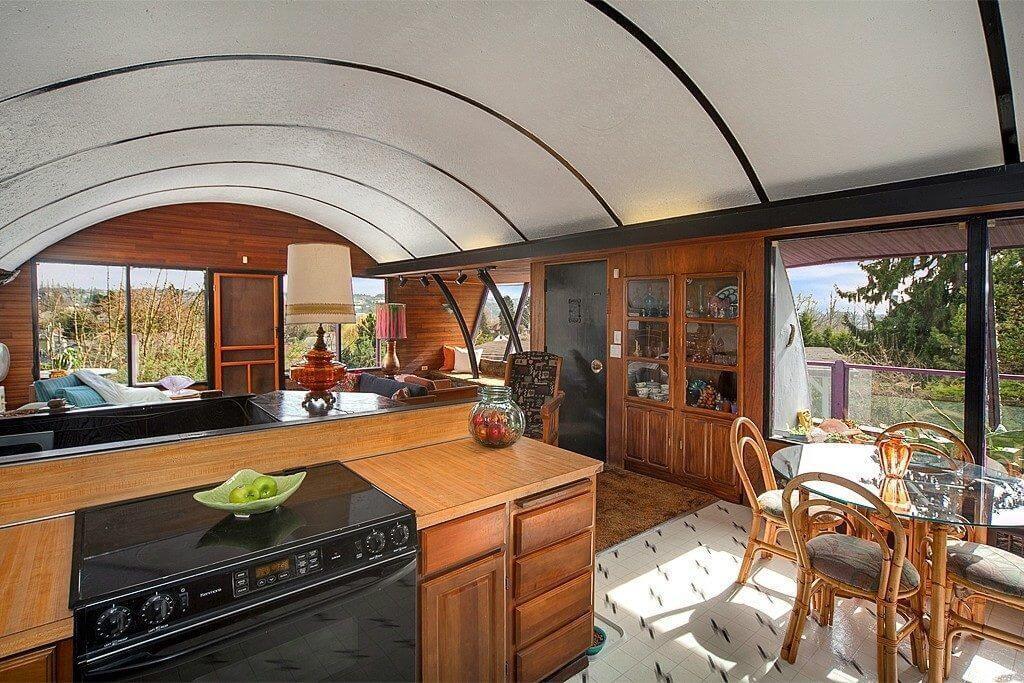 Source: pinimg.com
Because of the peculiar shape, the Quonset hut house interiors also need to match that peculiarity. Furniture, especially those for storage like wardrobes, cabinets, and drawers can be built-in rather than buying the typically cuboidal ones to ensure that no space goes wasted in your Quonset hut house.
The Quonset house has many advantages and also design considerations to be mindful of. Nevertheless, it is still a more pragmatic design than the typical housing ideas. While it seems like an effortless choice to make, no light is without shadow. 
Also Read: Qianhai City Center Landmark: A Tower That Resembles "A Cloud Of Spray"
Disadvantages Of Quonset Hut House: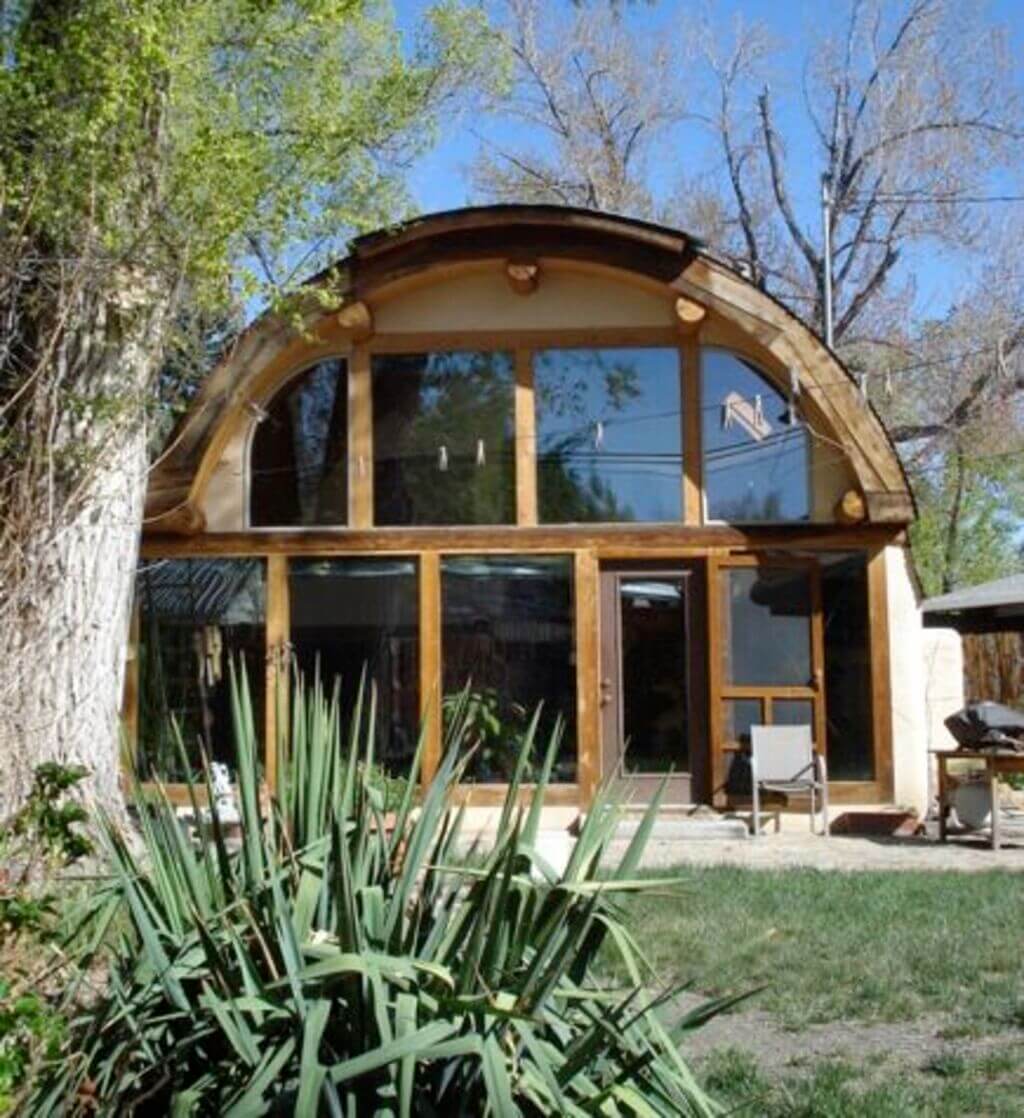 Source: pinimg.com
Decreased Storage Area – This is owing to the peculiar shape of the Quonset hut house.

Constricted Design Potential – Since the interior spaces are defined by the external form rather than the other way round, the design potential is greatly diminished when it comes to Quonset hut homes' ideas.

No Expansion Potential: The Quonset hut house interior is a fixed quantity of area enclosed by the structure and hence, the scope for expansion is minimal.

Areas With Inadequate Headroom: Types like Q-type Quonset hut houses have roofs that are inclined into the ground and hence the sides of the Quonset house interior does not provide adequate headroom.
How to Choose the Ideal Quonset house?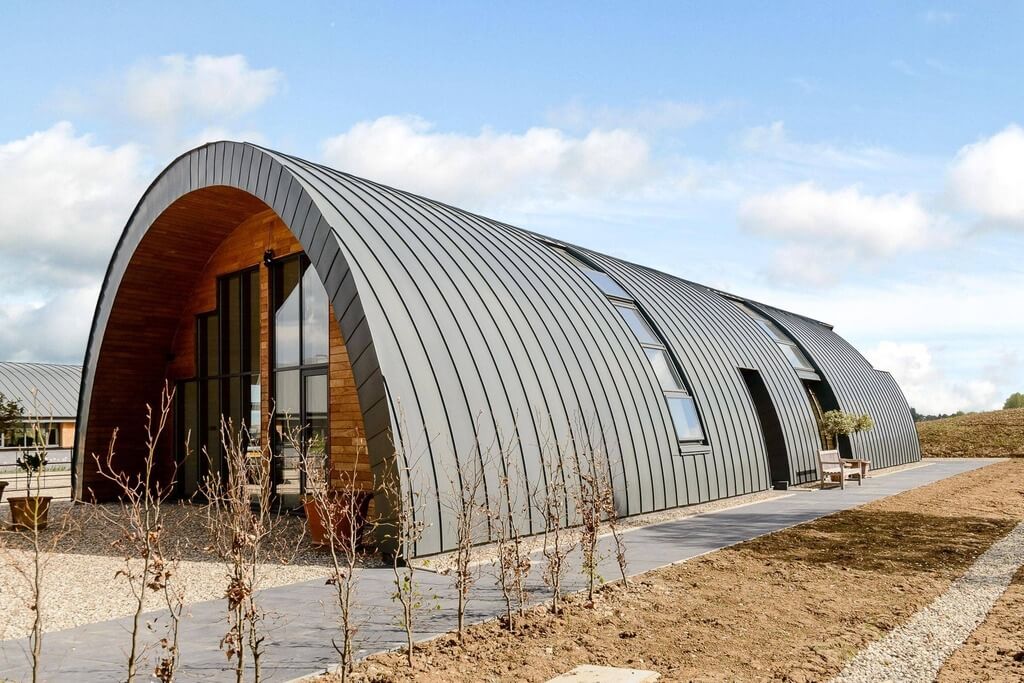 Source: homesandproperty.co.uk
Knowing all these details is a very good start to not only understanding Quonset houses but also to choose wisely on the various aspects of structure, customization, etc. Due to the pros of the Quonset hut house designs outweighing the cons, the idea has been steadily gaining popularity.
If simplicity and pragmatism are what you're looking for, a Quonset hut house is your perfect solution.
For more information about the latest architectural development, keep coming to Architecturesstyle.
Also, do follow us on our Instagram page, Architecturesstyleideas, to get daily updates.
Related posts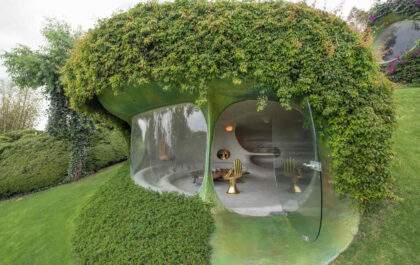 Organic House by Javier Senosiain: Showcasing Humility in Its Purest Aesthetic Forms
Project Credits: Project name: Organic House Architecture firm: Javier Senosiain Location: Acueducto Morelia 26, Vista del Valle, 53296, Naucalpan de…