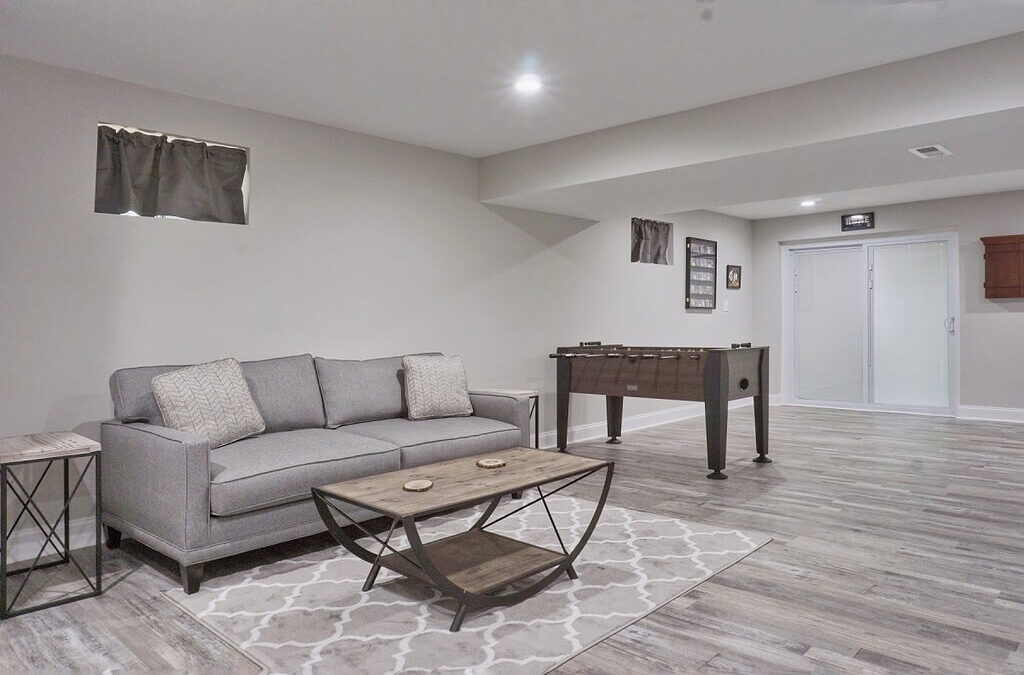 If you are looking for tips for your basement renovation you are in the right place! Basement renovation can be very rewarding, it is a great way to add square footage and to increase the value of your home. If you have a concrete slab foundation in your basement, you can easily add a basement finish to your house.
This is a very popular option for homeowners who want to increase the value of their homes without building a new house. You can add an additional room, bathroom, storage area, or playroom.
You should consider a few things before you begin, make sure that you know what you want to do with the basement before you begin any work, this will help you to save time, money, and effort.
1. Set Up a Budget
Make sure you plan out the budget and do some research for your basement renovation, this will give you a good idea of how much work you can do, including the cost of labor and materials. You can also find out about the different types of renovation methods, including drywall and stud wall. These will help you to understand what kind of materials you should use in your renovation.
When planning out your budget take into account all of the expenses that may come up during the renovation process. There are going to be surprised that come up during any renovation project, so it is always a good idea to have extra money set aside for those surprises.
The more money that is available, the more options that will be available to you. It is better to have too much money than not enough money when planning out a renovation project.
2. Hire Good Contractors
One of the most important things that you can do when planning out a basement renovation project is to get a good contractor who can do the work for you. Hiring a basement contractor who specializes in basement renovation can help with the design process, which will save time and money while making sure that your basement is renovated properly.
A contractor can also give you valuable advice that will help with the renovations process. They are also going to be able to work with your budget so that they can help you with the design and renovation process using your own material and labor resources. Hiring a contractor will also allow them to give advice on how best to budget your time and money for this project.
3. Plan, Plan, Plan!
If you have a plan, then you will know how many materials and supplies you need before starting the project. This will help keep costs down because you will not have to go out and buy things that turn out not to be needed for the project.
The other thing that you should know is what you will be using your basement for, if you are planning on using it as a family room, then make sure that it is comfortable and inviting. If you are planning on using it as a home theatre, then you should make sure that it is soundproof and will be large enough to fit all of your equipment.
If you are planning on using it as a recreation room, then you should make sure that it is large enough and has plenty of storage space.
4. Stay Safe
When it comes to basement renovation projects, the most important thing to keep in mind is safety. It is important to be safe and to follow all safety procedures, if you do not feel safe using certain equipment, then you should not use it. If you do not feel comfortable working on a certain part of the project, then you should hire a professional.
Make sure that everything is within reach, this way if something needs repair or maintenance, then it can be done easily and quickly.
It is important that everything is stored properly so that things do not get damaged or lost and there are no tripping hazards in the basement so that people do not get hurt if they are walking around in the basement. All of these things will make your basement easier and safer for everyone to use.
5. Stay Organized
Another important thing to remember is to stay organized and keep all tools and materials for the basement renovation project in one place. This will allow you to easily find things when you need them and will help to keep the basement clean.
You should also make sure that all tools are in good working condition, all doors are securely locked and that lights are working properly. You may have to hire a junk removal company to get things in order. Whatever you need to do is fine. Just keep this in mind during the process.
When renovating your basement, it is important to take your time and not to rush through the process because this can cause problems with the renovations. You should take your time so that everything looks nice and works properly.
Conclusion
A basement renovation is a big project, but it can be rewarding to create a practical space for you and your family. These tips for your basement renovation will help ensure that your project is a success!
Discover More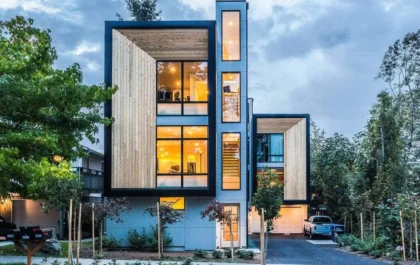 27+ Stylish & Modern Townhouse Designs for Urban Living.
The townhouse's first impression is normally too small, too compact, too narrower, and the list is endless. Well, let us…