One of the more exciting places to live in modern America is the state of Nevada. This is an up-and-coming state that has had plenty of investment in recent years. There are many reasons why you should move to not just this state but also to Las Vegas.
You may not know what type of home is available to purchase, rent, and live in. This article will explain what you need to know.
Apartments
Source: gtsstatic.net
You probably think of the Vegas Strip, with iconic hotels and apartment buildings when you think of Las Vegas. There will be apartments available to rent as well as buy, depending on your budget and what you're looking for.
If you're looking to move to an apartment in Las Vegas, you should try to find one with plenty of shared amenities. For example, some apartment buildings will have gym facilities on-site, a swimming pool, or even 24/7 security. Consider what you want from an apartment and what you would expect.
Apartments aren't just available on the strip. There will also be plenty of apartment buildings on the outskirts and in the surrounding area. These buildings may be cheaper to live in but consider finding a building that has the things you need around. This includes close transport links, shops, and even schools.
Detached Family Homes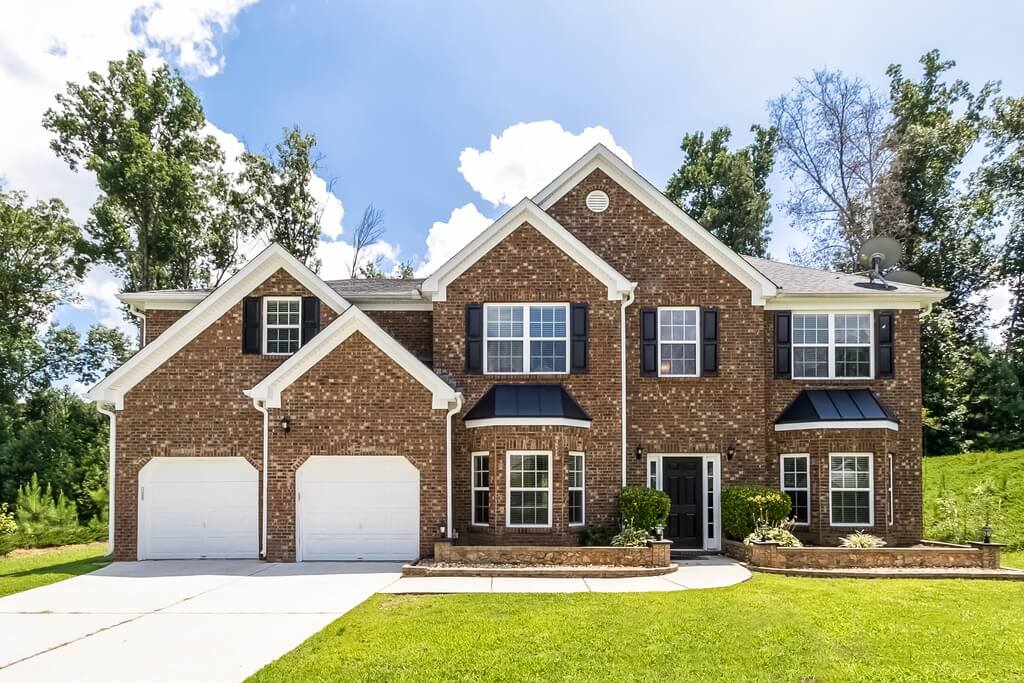 Source: foyr.com
One of the most popular homes in Las Vegas is a detached family home. This accounts for over half the homes available in the area, with plenty of variation in the design and overall architecture, offering something to everyone. This means you should be able to find a detached family home regardless of your budget.
It's worth knowing that this type of home is in huge demand at all times, with the supply being low. With that said, more homes are being built to match demand, and more individuals are selling homes, keeping the market going.
If you are trying to find yourself detached family home, you should begin your search online to find the most suitable properties for what you're looking for. Total Vegas Real Estate will be a great place to start, as they have an interactive map search to help you find the right type of home in the right area.
Ranch Style
Source: reviewjournal.com
You should also be aware of some of the unique styles found within Las Vegas. In particular, you should be aware of the prevalent ranch style here. You will find that homes that fall into this category are often shaped like an L and will only be one story.
Most ranch-style homes will be quite an open plan, with few interior design walls with a focus on airy layouts. You will find that the exterior consists of wood, brick, or vinyl materials. There are also other ranch styles within the overall design, such as the split-level house. This would consist of an extra floor, housing an eat-in kitchen, dining room, and family room on the bottom floor. Typically, you would then see the bedrooms on the next floor.
Mediterranean Style
Source: brightspotcdn.com
For something a little bit different, you should look for homes that fall within the Mediterranean style. This style can capture more European vibes, especially in southern Europe. These types of homes usually have exterior stucco and concrete roof tiles. In some cases, you may also be able to find terracotta roof tiles too.
A feature of these homes is the high ceilings, giving you large open space vibes. This is something that resonates a lot with those who live in Las Vegas. As you know, the Mojave Desert has quite a hot climate, boasting mostly sunny days and not much rainfall. This is why most of these styles of homes are built with stucco and plaster.
Living In Las Vegas
Source: pinimg.com
It's also worth thinking about what life in Las Vegas will be like for you. This largely depends on if you're moving alone or if you're moving with your family. Remember, Las Vegas is much more than just its famous gambling scene. You will also be able to find rich culture here and some overall benefits.
For example, there is no state income tax in the state of Nevada, and the job market itself is thriving outside of the gambling industry. It's also worth thinking about the weather and overall climate in Nevada. As you may know, it is often hot and humid around Nevada and Las Vegas, with an average of 310 days of sunshine each year. The winter season is usually short, with it still being warm overall.
Consider what your life would look like in Las Vegas and consider the pros and cons of moving. It may be worth your time to go over for a vacation first to get a feel for what it would be like living here. If you have the time and money, consider going for a test run of a month so you can get a more authentic feel.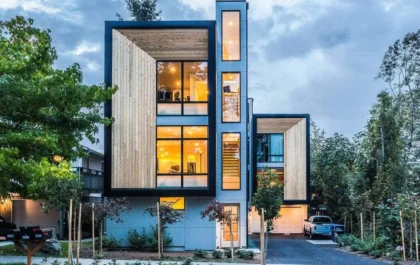 27+ Stylish & Modern Townhouse Designs for Urban Living.
The townhouse's first impression is normally too small, too compact, too narrower, and the list is endless. Well, let us…