Project Specifications
Project Name: Downtown Circle
Project Architects: ZNera Space
Project Location: Dubai, UAE
Project Area: 3,000 meter (9,800 feet) circumference
Project Completion Year: Unbuilt
Project Typology: Urban center
Architectural Visual Expression: ZNera Space
It is well known that Dubai has some of the finest architecture in the world. It has been proposed by architecture firm ZNera space create structure around Burj khalifa in downtown Dubai. With this project, Dubai will be home to a vertical urban center with a self-sufficient structure right in the heart of the city.
This landmark skyscraper will be 550 meters high and will have a circumference of 3,000 meters, consisting of two interconnected main rings, which will be used for residential, public, commercial, and cultural purposes.
The Downtown Circle is in many ways both an urban landmark as well as a natural landmark for the United Arab Emirates, thus it is appropriately named the Downtown Circle.
It is an effort to respond to the continuous increase of the global population and how urban centers are being transformed, especially as a result of rapid urbanization, which has accelerated dramatic urban growth that is dominated by skyscrapers and sprawl, especially in cities like Dubai. This 550-meter tall building, called the Downtown circle, offers a viable alternative to the isolated, singular structures that dominate most areas of cities.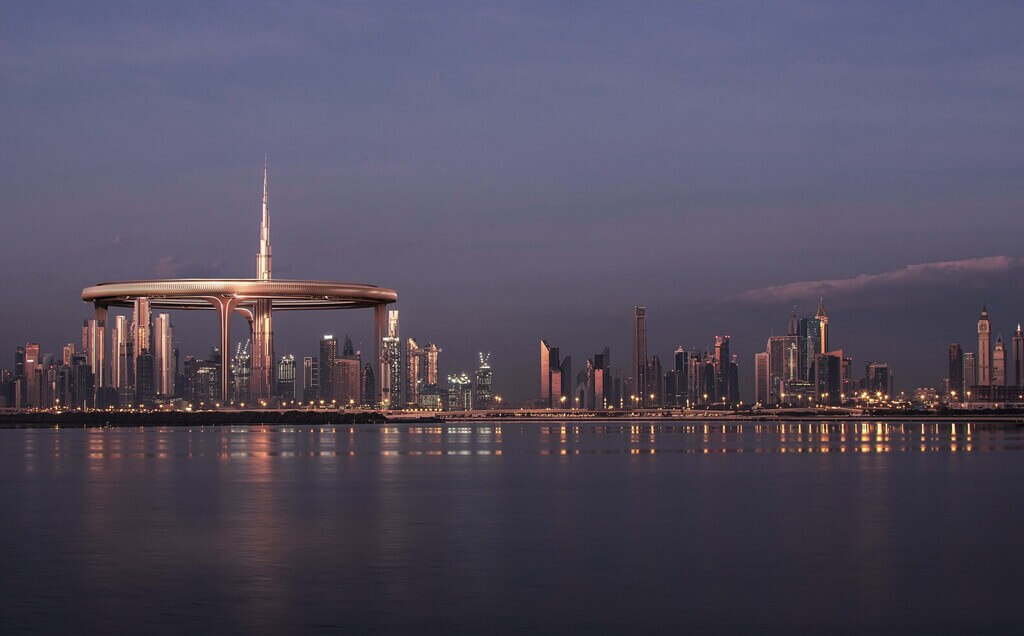 ZN Era calls Downtown Circle "a continuous metropolis" and believes it would provide a solution to the rapid urbanization and population growth in Dubai.
The structure consists of two rings connected by an ongoing green belt called the Skypark. This will offer visitors an opportunity to breathe fresh air and experience the beauty of the city. It is also the central axis of the structure.
This structure has been divided into smaller units to create a variety of areas that can be used for a variety of functions for both public and commercial purposes, as well as cultural and art programs. This project also consists of a variety of typologies for office, commercial and residential spaces.
A structure like this would be supported by five vertical beams, which would be sturdy to carry the weight of such a structure. It is also designed to be sustainable, it features a typology that adheres to nature as a means of emulating nature and providing a diverse range of green public spaces.
Throughout the continuous Skypark, visitors will be able to experience different climates and get an experience of canyons, dunes, as well as plants from a variety of flora. An ecosystem is rich in swamps, waterfalls, and tropical vegetation, as well as caves, cascades, fruit trees, and flowers of various hues and species. This will serve as the ring's 'lung'.
"As a response to the dilemma of how to build densely while retaining liveability, the downtown circle project establishes a sustainable and a self-sufficient vertical urbanism," ZN Era said.
"In order to give back to the natural environment, the plan includes proposed areas for rainwater harvesting and solar power," it continued.
"As an integral part of the urban ecosystem, the design also stores carbon and filters pollutants from the air, in addition to providing sanctuaries for wild plants and food production."
Downtown Circle is designed to be an integral part of the urban ecosystem. A lot of the design considerations are made with the character of the city.
As part of their plan, they propose creating a space where wild plants can be protected as well as food production. They also envision installing rainwater harvesting and solar power stations, as well as a system to store carbon and filter air pollutants.
The proposed typology is based on the concept of coastal development and the vulnerability that coastal areas have to rising sea levels, and it explores possible solutions to the problem and proposes a unique urban model in response to this threat.
The architects have even considered how difficult it might be to navigate the circle. There will be a futuristic rail transport system based on suspended pods that will ferry passengers from one place to another at what will be the speed of 100 kilometers (62 miles) per hour, and the pods can be transported back and forth.
This will also give passengers a 360-degree view of the entire city below, allowing them to enjoy their ride even more. It will make the ride more enjoyable for locals and tourists alike.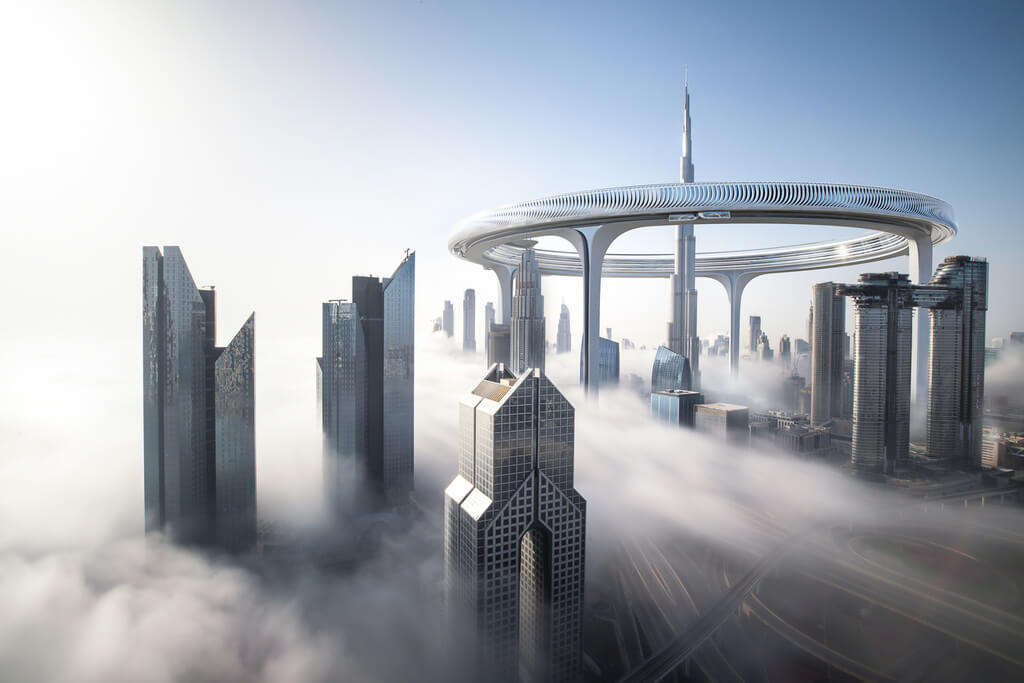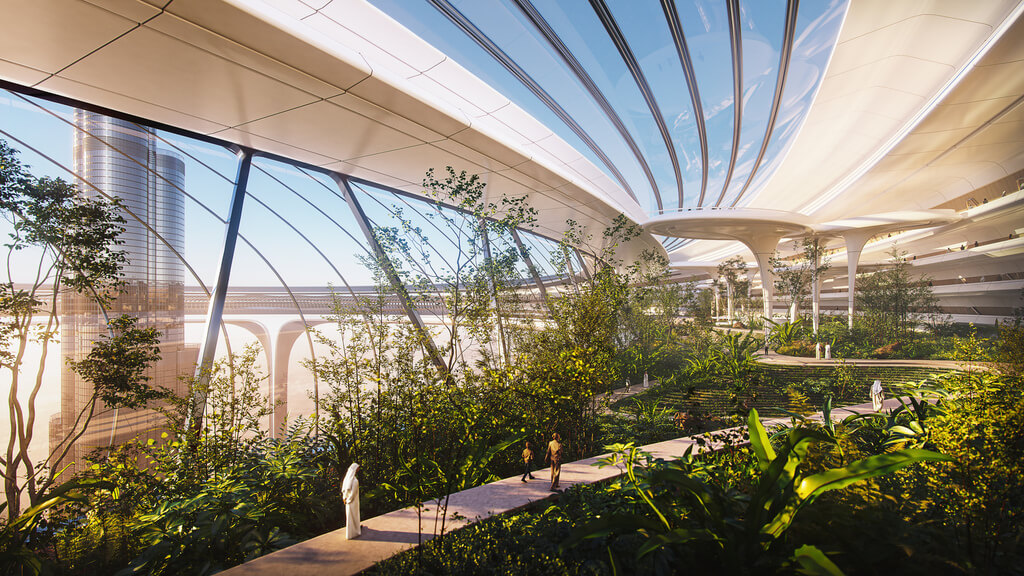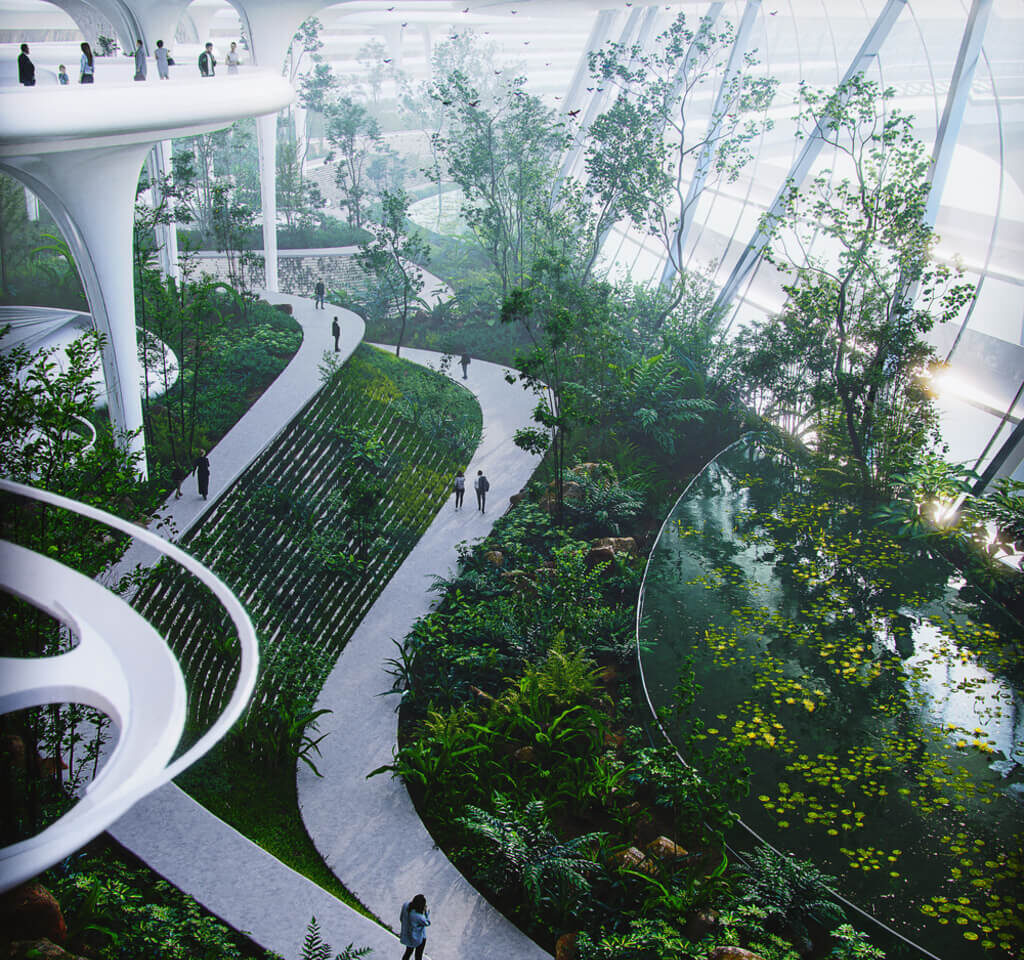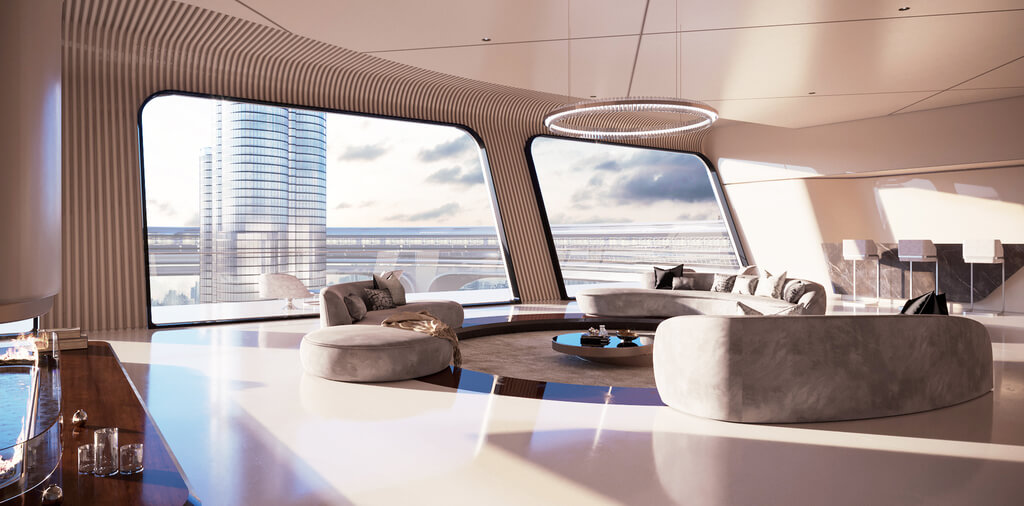 Conclusion
The construction of this structure has not yet been announced as to the date it might be built or even if it shall ever be built. However, for now, the illustrations have got us fantasizing of a future we would love to live in if those illustrations could be real!
Discover More