We all wish to get away from the daily urban hustle and take a break in the solitude of nature, right? What's stopping you? With the A-Frame house kits, you're ready for the vacation you've always longed for.
While there are a plethora of options to choose from, we've listed out the top 10 A-frame house kits that'll offer you comfort while establishing a connection with nature. Before we get into the best choices, let's understand more about A-frame houses.
What is Meant by an A-Frame House?
Source: pinimg.com
An A-frame house is popularly referred to as a cabin owing to its unique 'A' shape. It's an extremely simple design with a timeless visual appeal. These homes are easy to construct and can be built even without the need to hire a contractor. One of the best parts of an A-frame house is that these are pocket-friendly living solutions.
A-frame house kits accommodate the basic building materials needed to carry out the constriction along with the layout plan. Let's look into the best A-frame house kits that aren't only functional but visually appealing as well.
Top 10 A-Frame House Kits
1. Avrame A-Frame House Kits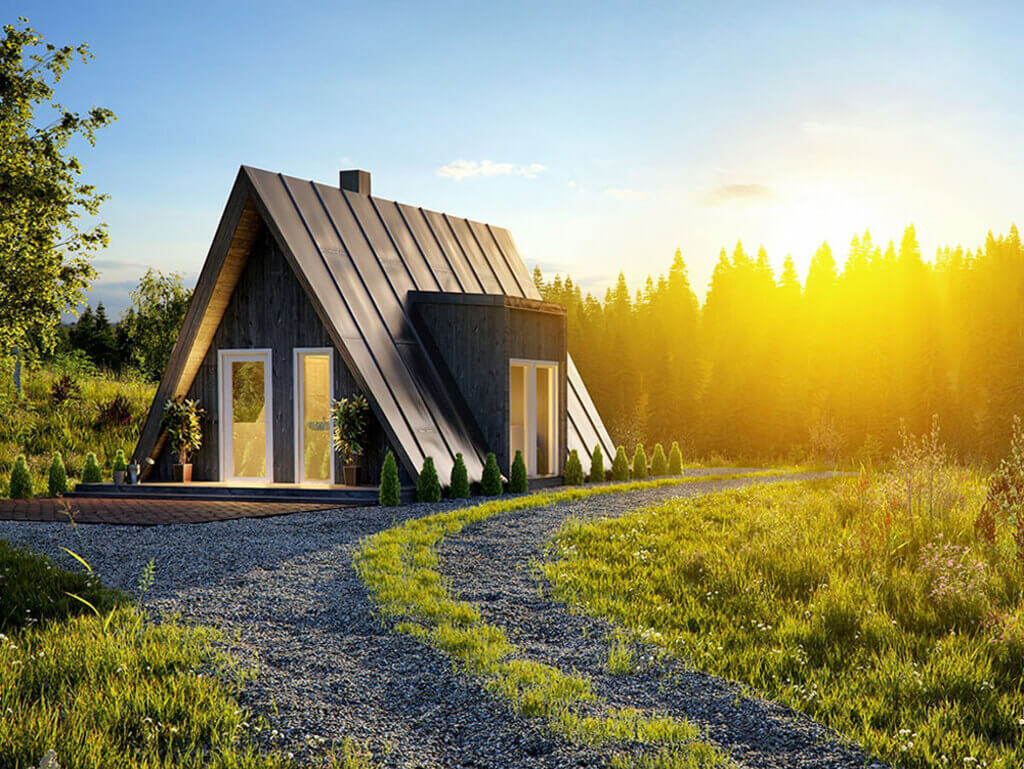 Source: cdn.thecoolist.com
Avrame A-frame house kits are undoubtedly one of the most aesthetically-pleasing designs. It's equally beautiful when viewed from any angle. With these kits, you can opt for the most suitable floor plans that go well with the budget.
These A-frame house kits offer premium-quality materials and their environmental impact is kept to a minimum. A standard model accommodates the kitchen, bathroom, and living room on the ground floor level. Whereas, a bedroom and a tiny space for an office or playroom are added to the loft. The design has a traditional touch to it while it excellently caters to modern demands.
2. Klien and Big A45 Tiny House
Source: pinimg.com
A tiny house doesn't always have to be tiny. And this concept is very well presented in the Klein A-frame house kits. These are gorgeous homes with glass walls that establishes a seamless relationship between the indoors and outdoors.
The spaces are always welcoming natural light and open up to the magnificent natural views surrounding the structure. These economically-friendly A-frame house kits come with additional features and offer a class of living.
3. Lushna A-Frame House Kits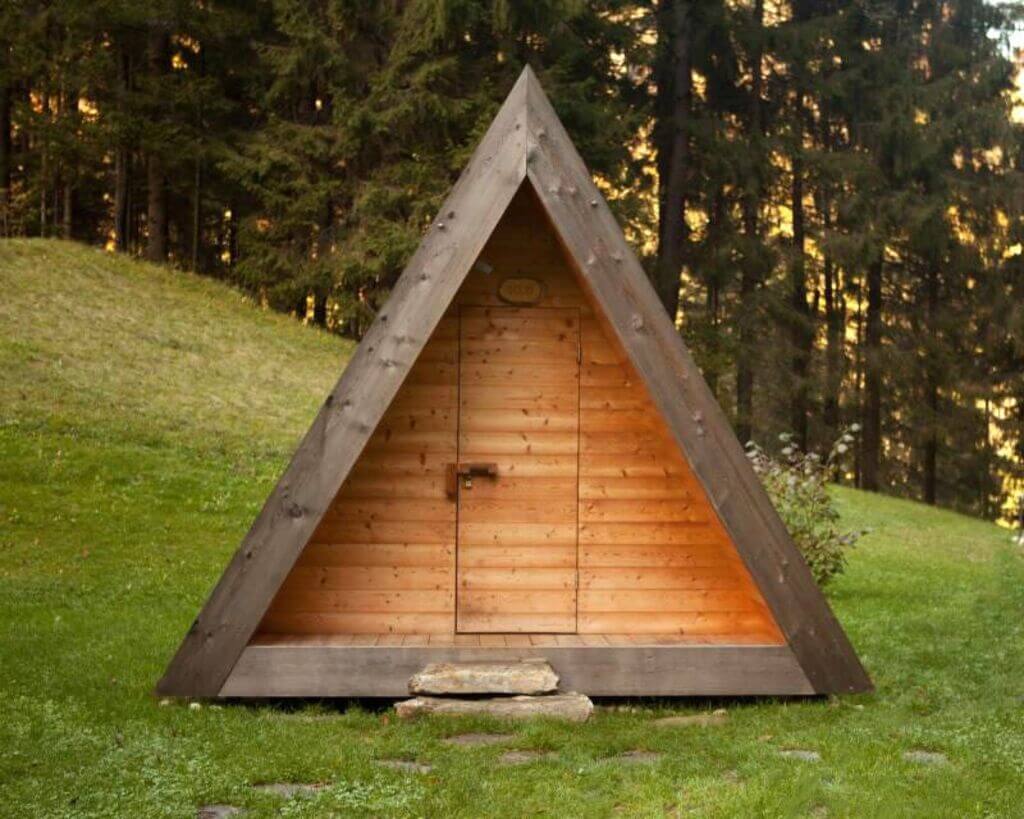 Source: pinimg.com
The A-frame house kits offered by Lushna are nothing less than a luxurious retreat. The kit features a king-size bedroom with a bathroom and kitchen space. The 205 sq. ft of the house resembles a micro cabin and the spatial planning leaves room for the balcony as well.
The balcony bridges the gaps between the indoors and outdoors. The Lushna A-frame house kits allow you to personalize the experience as it features customization. You can either opt for a transparent door for seamlessness within the interiors or nature or keep it opaque for privacy.
4. MADI Home Flatpack
Source: pinimg.com
Looking for a quicker construction that breaks the form of A-frame houses? The MADI Home Flatpack model is the option to be considered.
These kits break the traditional appeal of the A-frame house and rather let you pick from a variety of designs. The homes are all about functional spaces along with quick and efficient construction.
5. BIVVI A-Frame Cabin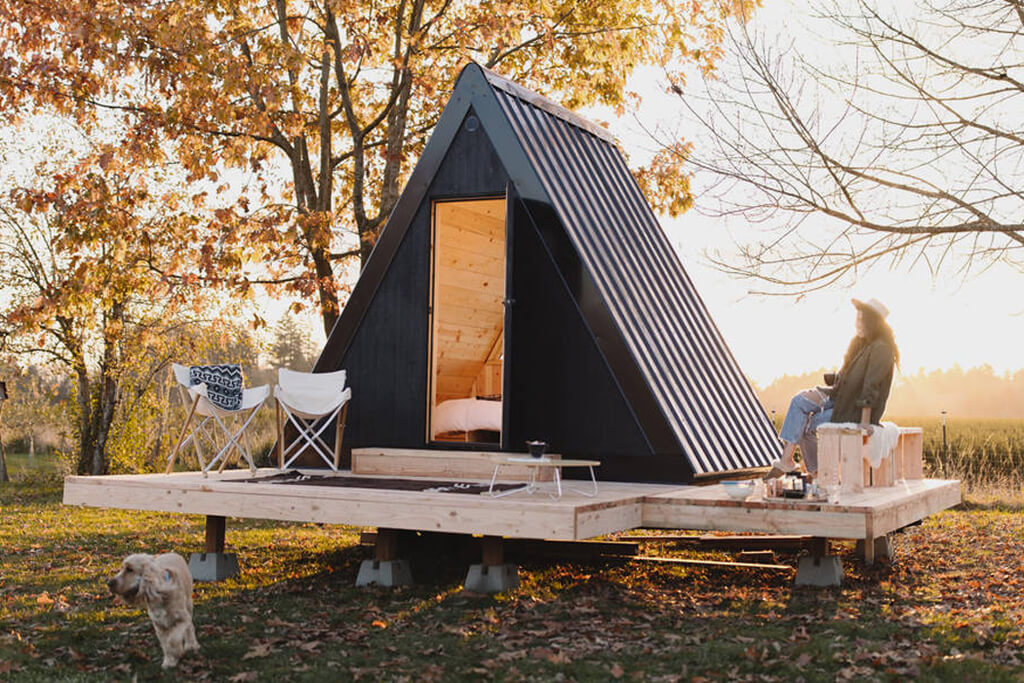 Source: yankodesign.com
Not a fan of the luxurious A-frame homes? Don't worry! The BIVVI A-frame house kits will take up just 80 sq ft of area and keep all the essentials in place. The design is composed of wooden interiors and a big triangular window that welcomes natural light.
The A-frame house is well-illuminated and ventilated. The exteriors are cladded in metal that serve as an insulation layer offering the comfort of living to the users. Although the internal space is restricted in the area, the exteriors can be played around with for a comfortable design.
Along with these A-frame house kits, you also get the desire to stay outdoors and get enveloped in natural views.
6. Den A-Frame Cabin
Source: thecoolist.com
These A-frame house kits exude a sense of luxury with their comforting design. The kit offers ease of construction and flexibility for customization. You can pick from a plethora of options based on your needs and budget.
Whether it's a single room that caters to your needs or a studio home, the choice is yours and the maximum area it'll take us is about 200 sq. ft. The interiors of the cabins get lightened up with the full-height window that can make even the most compact cabin look bright and airier.
7. Nolla Zero A-Frame House Kits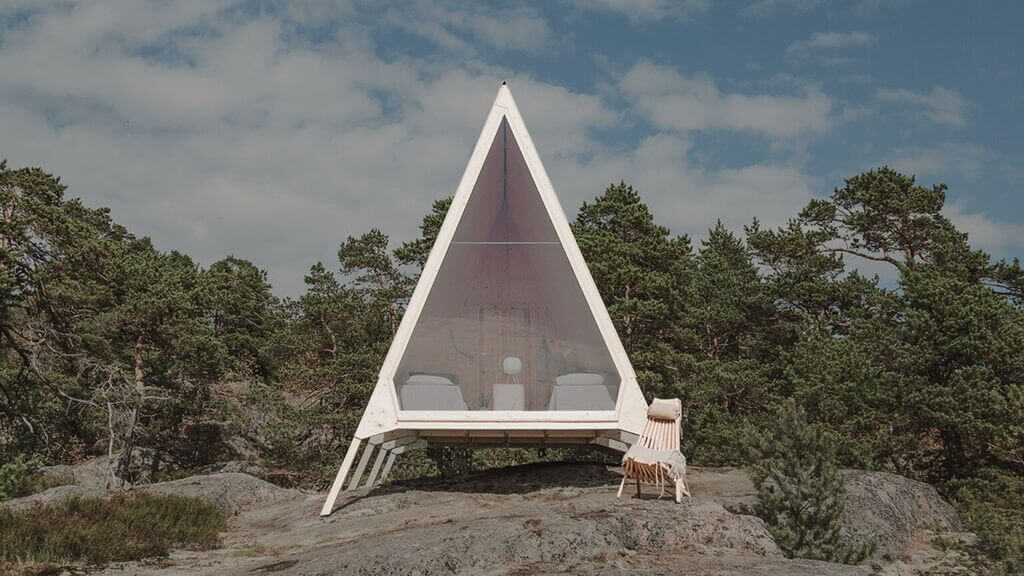 Source: pinimg.com
With minimalism ruling the home decor trends, we seek the same design principles when it comes to A-frame house kits as well. These kits comprise designs that have lesser waste space and maximized functionality.
The Nolla Zero A-frame house kits are all about borrowing aesthetics from the local essence. The cabins cover 97 sq. ft of the area which serves to be comfortable enough for living. The design is composed of sublime features that also make it one of the most affordable and soothing choices.
These A-frame house kits are both economically and environmentally sustainable as they have utilized renewable electricity. It's a blend of modern lifestyles with innovations that prove to be beneficial for users and the planet.
8. Ayfraym Prefab A-Frame House Kits
Source: s.alicdn.com
For the ones who like to live lavishly, Ayfraym A-frame house kits offer the best designs. It sprawls across an area of 1,900 sq. ft. and the design can extend to two stories. Although the scale is large, it only takes about a few months to get done with the construction.
You can add a set of bedrooms and bathrooms with designer ceilings that can make the rooms look even more expansive. The exteriors nestle a walkout deck to offer comfort as you soak into nature. The strategic placement of large windows lets in natural light and makes the interiors feel more welcoming.
9. Backcountry Hut Company
Source: manmadediy.com
For all design enthusiasts, Backcountry Hut Company offers the most visually enticing A-frame house kits. The single-room cabin comes with the flexibility to be transformed into a studio or a bedroom.
This admirably simple design comprises the best construction materials, promising durability, and longevity. It is one of the most affordable choices for your getaway needs.
10. Ecokit Breakout
Source: manmadediy.com
Ecokit Breakout offers one of the most enticing A-frame house kits design. The layout is simple and allows customization to keep it more comfortable and personalized. You can source the material and give the project to the builder to construct.
These A-frame house kits are best handled by the pro-DIYers. You can either opt for the kits and get them constructed or pick the ready-to-move option. In this option, you need to select a plan, finalize the finishes and move into your dream home.
Pros and Cons of A-Frame House Kits
Source: manmadediy.com
Are these A-frame house kits really good choices to be considered for a living? Let's find out!
1. A Durable Living Solution
A-frame homes are a practical living solution with their smart choice of materials. The design and materials make it durable and efficient.
2. Happy Pockets
These A-frame house kits serve as an affordable living solution as the construction utilized minimal materials and easy techniques.
3. Cut-down Maintenance Demand
Durable homes demand minimal material maintenance.
4. An Unparalleled Look
Don't we all want our homes to stand out from the rest? With the unique form of A-frame house kits, this wish is guaranteed to be fulfilled.
5. Flexible Planning
A-frame house kits let you play around with different plans. You can customize the layout and opt for the one that suits your demands.
Also Read: 15+ A-Frame House Interior Ideas to Inspire Your Next Design
As pros are always accompanied by some cons, let's throw some light on these.
1. Small Living Area
The compact layouts of A-frame homes end up in a tiny living room space. For larger living rooms, the cost might undergo a hike.
2. Poor Insulation with Roof
The steep roof of A-frame house kits leads to poor insulation properties and you might end up compromising on the heat during the cold season.
3. Uncomfortable During Winters
The poor insulation design in these homes makes the maintenance of warmth in the interior a challenge for winter.
4. Not Ideal for Winds
A-frame house kits can eventually get loosened up with strong winds which makes them unsuitable for windy weather. However, if the design is sturdy and well-built, it can take up wind loads.
A-Game with A-Frame
Source: manmadediy.com
Source: ctfassets.net
Source: ctfassets.net
Source: ctfassets.net
Source: ctfassets.net
Source: ctfassets.net
Source: ctfassets.net
Source: ctfassets.net
Source: ctfassets.net
The simple A-frame house kits can prove to be the strongest designs. Apart from the structural stability of the shape, these let you build a strong connection with the built environment and your surrounding context. Get the perfectly-matched A-frame house kits and wander off for an adventure.
For more information about the latest architectural development, keep coming to Architecturesstyle.
Also, do follow us on our Instagram page, Architecturesstyleideas, to get daily updates.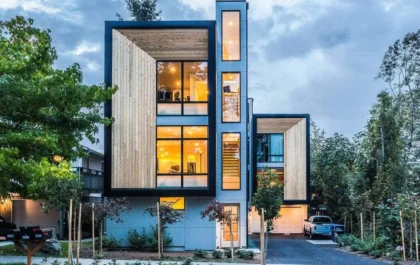 27+ Stylish & Modern Townhouse Designs for Urban Living.
The townhouse's first impression is normally too small, too compact, too narrower, and the list is endless. Well, let us…