Talk about buying a wool carpet, and many adjectives will follow. A wool carpet is one of the most attractive investments to improve the look of your interiors. It is durable, environmentally friendly, and stain resistant. A wool carpet is soft to the touch and feel. All in all, buying a wool carpet for your home can never go wrong.
When you invest in a good-quality wool carpet, it becomes integral to care for it. The care routine of this carpet includes many things, and this article talks about the same.
Here's how to take care and maintain your wool carpet.
Vacuum Your Wool Carpet Regularly
Source: mydecorative.com
You have paid your hard-earned money to buy a wool carpet. Thus, it is vital to equally invest in a good quality vacuum cleaner to maintain the different types of rugs. Buy a machine that has soft bristles and good suction power. It will extend the life of wool fibers.
We recommend vacuuming the carpet twice weekly to maintain it and keep dirt, dust, and other elements at bay. For high-traffic areas, daily vacuuming is ideal. Regular vacuuming will do away with the residues, especially if your carpet lies in a high-traffic area.
While wool is resistant to stains, vacuuming your carpet to maintain a luxurious look is enough.
Treat the Spills on Time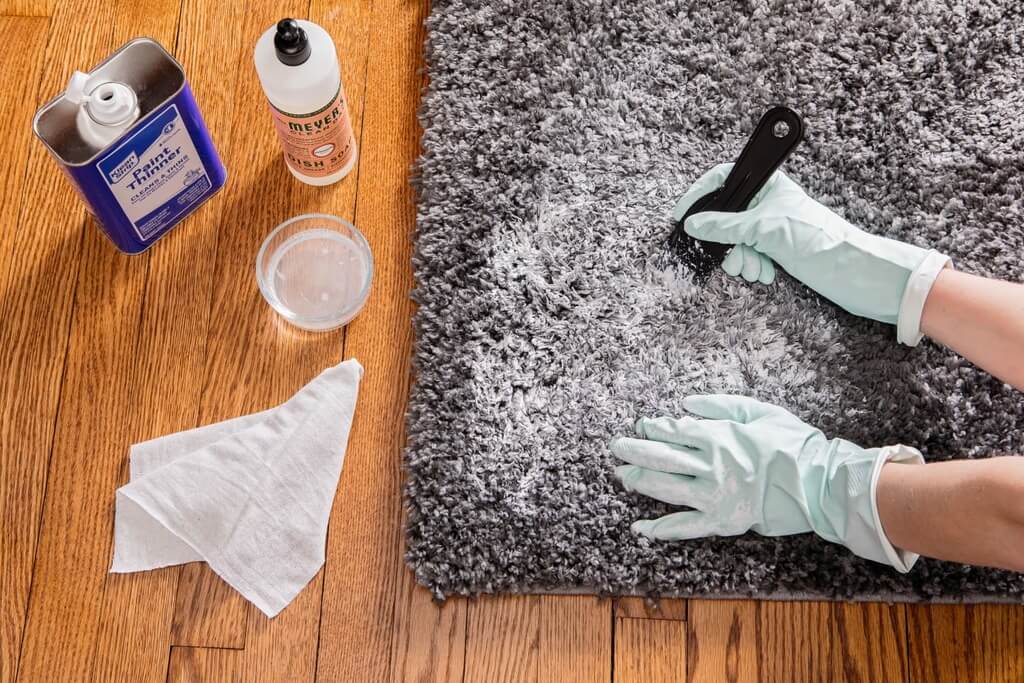 Source: apartmenttherapy.info
Although a wool carpet is resistant to stains, spilling liquids and other ingredients may disrupt its overall look. The moment you spill something on the carpet, act immediately and treat them.
Wool is brilliant in providing insulation and warmth during the colder months. This factor also makes it tricky to dry. The situation is not ideal when spilling occurs.
Do not soak or scrub it. Start by picking up the solids and blotting the stain. Avoid rubbing as it may spread the stain to other areas too.
You can use a spray bottle, water, or cleaning solution to treat the stain immediately. Blot up the excess water using a clean paper towel.
Make sure you don't spray the cleaner on the carpet as it can drive the stain wider and deeper. Instead, spray the cleaning solution on the cloth and then dab the cloth on the stain. 
Once you are done treating it, ventilate the room so that the carpet dries on time.
Keep Your Pets Away 
Source: ctfassets.net
Pet accidents are a common occurrence while maintaining a carpet at your home. The best tip to maintain your wool carpet is to keep your pets away from it. However, if it is impossible to do, there are different ways to treat such accidents.
Vacuuming your wool carpet regularly with a vacuum cleaner does away with pet dander and hair. Use vinegar or baking soda to treat the area if your pet has spilled anything on the carpet. Vinegar will disinfect the area, while baking soda will work wonders in covering the smell. 
Sprinkle vinegar and baking soda and leave it for some time, preferably half an hour, before vacuuming. This remedy helps in dealing with the cat pee smell. 
Alternatively, you can create a mix with half a cup of vinegar, two cups of water, and half a teaspoon of washing liquid.
Apply the mix over the stain in a circular motion with a clean cloth. Blot the area in a soft circular motion. Take a sponge or cloth soaked in water and rub the area again. Dry it using a paper towel. 
Also Read: An Easy Step by Step Minecraft Mountain House Tutorial!
Hire a Professional 
Source: thecarpetlegacy.com
While these home remedies work in maintaining your wool carpet, nothing provides results as efficient as professional carpet cleaning. A professional service uses carpet cleaner machines and the right products for your wool carpet to remove all the dirt, grime, and other substances and deep clean it.
Some carpet cleaner machines also use steam to clean your wool carpet. Steam cleaning reaches deep within the fibers of the wool, thus cleaning remote areas effortlessly.
We recommend this method on your wool carpet at least once a year. But if it is a high-traffic area, call the professional service twice a year to clean your carpet.
Professional carpet cleaning methods increase the carpet's longevity while making it look beautiful, clean, and shiny.
Takeaway 
Being proactive with carpet cleaning will keep your wool carpets new forever. Also, help you to improve the interior design of the home. Do not let anyone walk with outdoor shoes on your carpet, and remove soil regularly.
Clean them before they look dirty. And, if they look dirty, use the above-listed tips to clean them. Also, be prudent while choosing cleaning chemicals for your prized possession.
Always use gentle cleaners approved for use on wool. Do not expose your wool carpet to direct sunlight to avoid fading. 
We hope the above-listed methods help you care for and maintain your expensive investment in a wool carpet in the long run. Work on these tips and make your wool rug look clean and feel soft.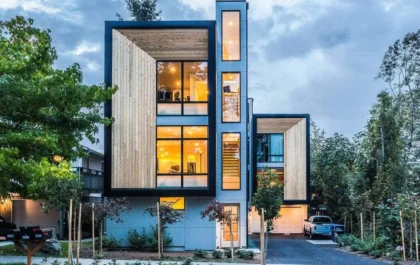 27+ Stylish & Modern Townhouse Designs for Urban Living.
The townhouse's first impression is normally too small, too compact, too narrower, and the list is endless. Well, let us…