Home décor trends come and go in cycles. The hottest furniture and accessories from a few years ago may not carry the same exciting appeal to your home's current aesthetic. Unfortunately, nothing ages a property more than outdated décor. If you haven't refreshed the home décor in a while, your living space may have lost some of its endearing charms over time. Modern home decor ideas is a popular way to reinvigorate the energy and excitement in your interior design.
Also known as the contemporary style, it's an aesthetic defined by simple colours and minimalist concepts, coupled with clean, crisp lines. Modern décor uses high-quality materials like porcelain, metal, glass, and steel, which add a touch of sophistication to any home.
You can find many of the below suggestions online at Factory Buys.
By adapting to current design standards, you can transform your house into a showcase of contemporary elegance. If you're uncertain about where to start with your home's interior design, let us chip in a few suggestions. Follow these trendy home decor ideas to make your house appear chic and modern!
1. Minimalist Design
Source: evolveindia.co
Modern home décor leans heavily on minimalism. As the saying goes, less is more. Start by stripping down each room to its bare essentials. A modern home décor aesthetic should be as clutter-free as possible. Stay organized by adding storage into the layout of your home, such as ottomans, freestanding shelves, or optimizing your closet space.
Establish a focal point in your minimalist design, which guides you to the most intriguing feature of the room. For example, if your house contains striking architectural features, highlight these details in your home décor! Always consider how your home decor ideas complement the layout of the house.
2. Colours and Accents
Colour is a quick, affordable way to make any home appear more modern. With a simple stroke of the paintbrush, you can evoke the personality in your interior design. Start by choosing several matching colours that correspond with the room's aesthetic. Then, pick your wholesale home décor based on this colour palette, like pillows or throws in various shades and hues.
Your walls are premium territory for introducing a splash of colour into the interior space. You can decorate each wall freely with stunning artwork, elegant sculptures, and exquisite tapestries. If you like to experiment, be bold and go with several high-contrast colours. Mix and match the different shades as you see fit, creating a kaleidoscopic aesthetic that looks extraordinary.
3. Kitchen Décor
Source: ltkcdn.net
There are numerous design possibilities in your kitchen décor. Since various appliances will already occupy a lot of space, avoid decorating the kitchen with big statement pieces. Instead, the key is to focus on the finer details that make this space cosy and intimate, like towels or mugs.
Every kitchen needs a couple of towels. Dingy rags that are stained and discoloured will clash with your modern aesthetic. Toss away these old towels and replace them with something classier. A crisp white tea towel with a fun design is chic, affordable, and goes along with your contemporary kitchen design.
In addition, you can get trendy coffee mugs that match your kitchen's aesthetic. These mugs may come with a cute picture, a lovely pattern, or an inspirational saying. They will sit adorably on your kitchen countertop, bringing a smile to your face every time you pick it up and take a sip.
4. Bedroom Décor
Accessorize your bedroom with modern accents, such as sculptures, bookends, and ornamental pieces. Each small decorative item infuses character and personality into the room. Browse through a diverse collection of products from online wholesome home décor stores. You can pick up a few cute items that will elevate any interior space magnificently, even on a limited budget.
Also, buy decorative pillows online or replace the pillow covers for your bed. Fresh pillows will immediately brighten a bedroom in a classy yet modern way. Many homeowners switch out the items seasonally to avoid a dated look.
5. Living Room Décor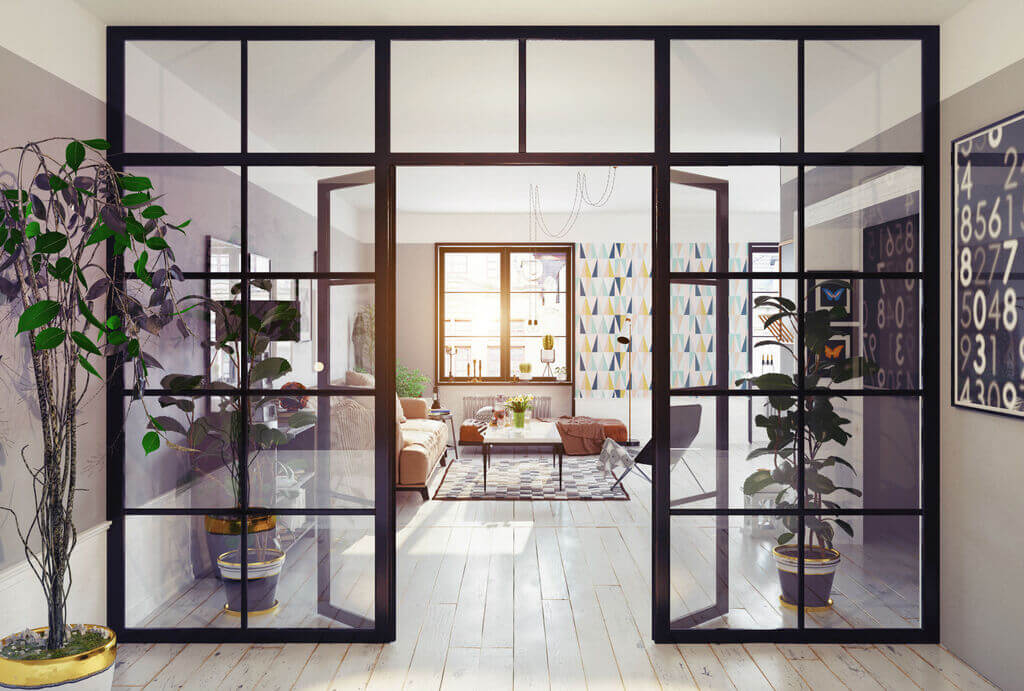 Source: peterboroughglass.com
Display your hobbies and passions with living room décor. For instance, you can use books or music records as décor choices inside your home. Sticking with the minimalist mentality, find no more than seven pieces and line up the memorabilia on a shelf or a wall. These accessories are great conversation starters, showcase some personality, and bring uniqueness into the decorations.
If you need more living room décor, consider adding a modern planter. Inside, you can place your favourite faux plant or build a display with materials like grasses, stones, moss, metals, and whatever you like. The planters can range from simplistic to artistic, allowing you to customize their look.
6. Lights and Windows
Standard lighting isn't usually impressive, but that's very easy to change with a bit of creativity. A candle in a lantern or a unique light fixture adds so much character to a room. In some settings, the lighting can serve as the focal point in a room. Try mixing up the locations of the lights, which will transform the ambience in the room.
Similarly, your windows are pristine real estate. How the sunlight glistens through your windows can change the atmosphere of the room. A beautiful set of modern minimalist curtains adds style in an elegant and understated way. Those who love arts and crafts can even create gorgeous homemade curtains by redesigning a piece of fabric.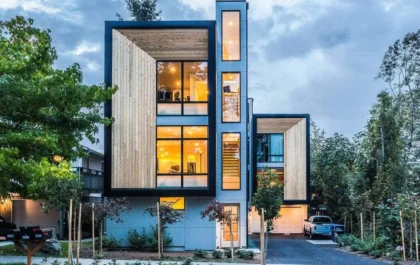 27+ Stylish & Modern Townhouse Designs for Urban Living.
The townhouse's first impression is normally too small, too compact, too narrower, and the list is endless. Well, let us…