The backyard is a blessing to you if you use it properly. You can use it for gardening, playing some games or a sitting area. But after some time, you may feel that your backyard is not as usable or fun as before. At that time, you have to feel that this is the time you need a makeover of your backyard.
Makeover for your backyard is a fun job to do. This is a place where you make your imagination visible. This article will help you to bring these ideas out from you. This article also helps with some easy makeover tips within the budget.
13 Ways to Your Backyard Makeover
1. Make a Budget
When you go for your backyard makeover, what you mainly need is a budget. Make a draft plan about the makeover. Imagine how you want to see your backyard. Then visit some shops that have your planned things. Then you make a budget according to your budget.
Without a proper plan and budget, you can not work with satisfaction. So, make a budget that assures your backyard makeover with satisfaction.
2. Make a Path
Combine different parts of your outdoor living space with this backyard modification. Place materials like mulch, bricks, or stones in the backyard of your home to create a clear path to the pool or playground, or sitting area in your backyard. You can add some flavor to your trail by adding yard decorations like gold-in-the-dark stones or garden steaks.
3. Use Bright Flower Plants
You can never go wrong with flowers. It is ideal for adding a natural pop of color to your backyard makeover. Suppose you have a major green thumb, plant hydrangea bushes, or tulip bulbs along the fence. Or go to your nearby plant nursery and buy a few pots to fill the flowers of your choice. Get Houston expert in trees and yard maintenance to maintain your backyard.
Of course, choose many types of flowers which bloom in different seasons. You can plant Viola for winter, Parrot Tulips for autumn, Rhododendron for summer, and Rose and Tulip for spring.
4. Make a Water Feature
You may invest in a fountain. These backyard items are great for adding water features to your outdoor space without spending too much or taking up too much space. Take the fountain to a small garden or place it on the last table to show your decor.
You also can add a pool in your backyard. This outdoor feature is not only a cheap way to cool off in the hot summer months, but it also adds backyard fun that kids will love. Place it on a concrete patio or custom-made stone platform to protect your grass from water damage.
5. Fire Pit for fun
You can use a firepit while you makeover your backyard. A fire pit can make your backyard more enjoyable and efficient. You can spend a more cozy winter night with your family and friends. This can heat the area and make your time more quality.
You can use a smokeless fire pit in your backyard. These fire pits are smoke-free, and no smoke will bother you while chilling. You can use it for gatherings, sitting around the fire pit, and make your night valuable. You can also use it for cooking, which can be a fun activity for you and your guests. It also makes your backyard more lucrative and versatile. 
6. Make Trellis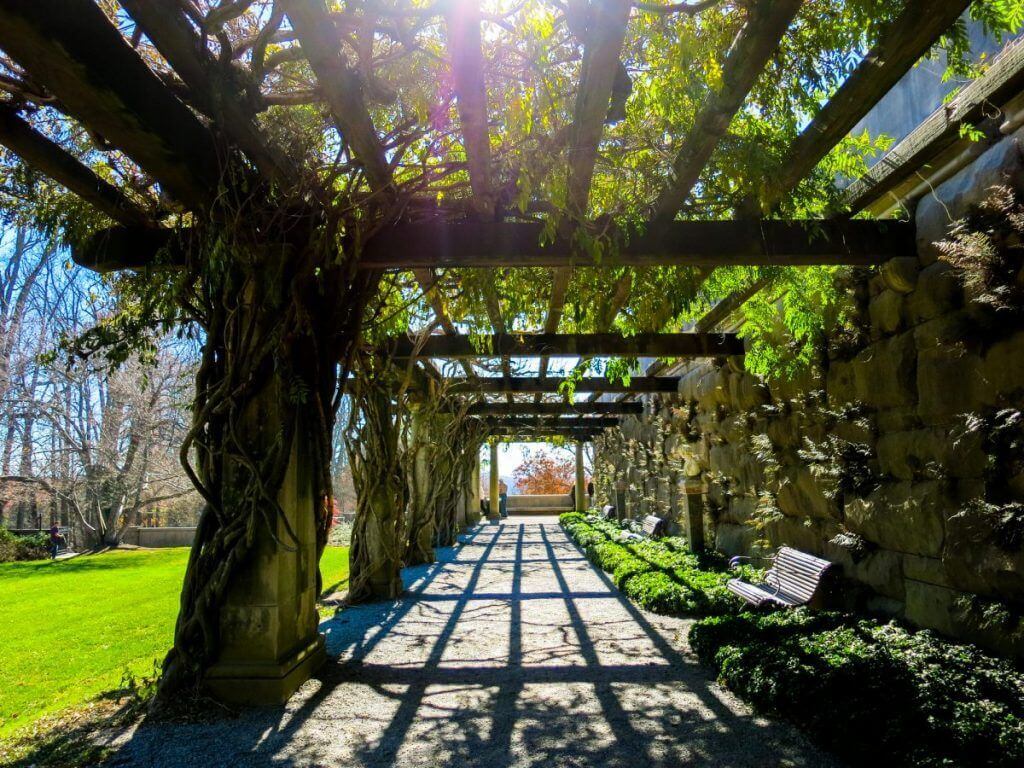 You see trellises in the center of the garden all the time. You probably haven't even thought about a pick, but these architectural details can add a quick and easy accent to the yard. Placing the back of the garden as a focal point, perhaps using it to mark the entrance to a seating area or vegetable bed. Choose a flowering vine to plant on both sides.
7. Use Mood Lighting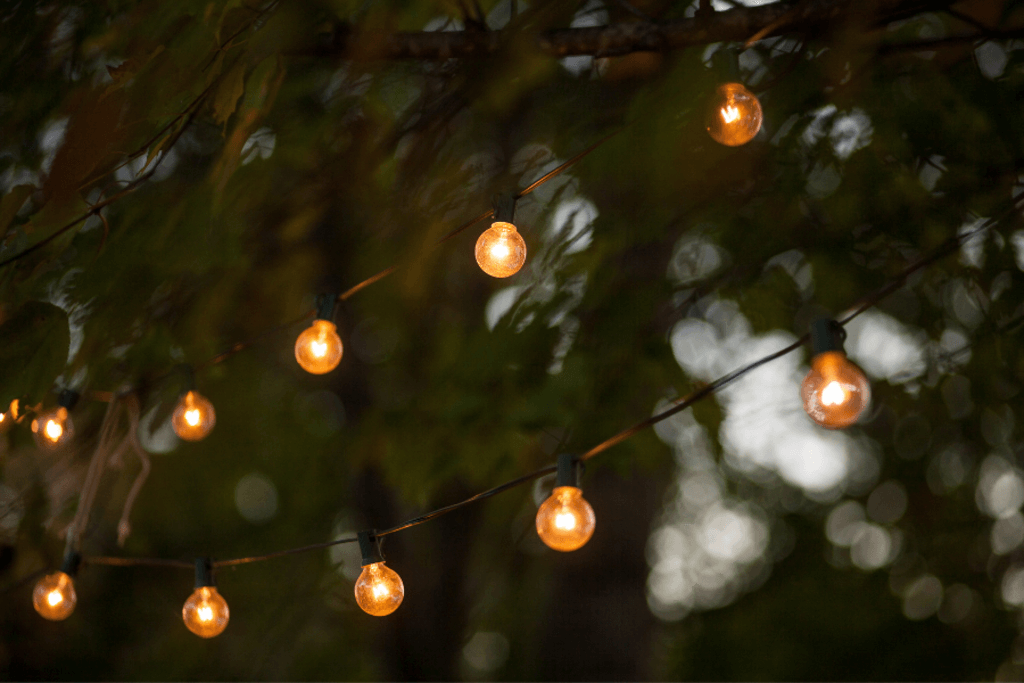 If you are looking for one of the most beautiful backyards in the block, invest in outdoor lighting. Drape string lights across your backyard sitting room to give a star-night feel. You can also line any DIY patio or garden path with a torch and lantern for soft lighting.
8. Use Paper Lanterns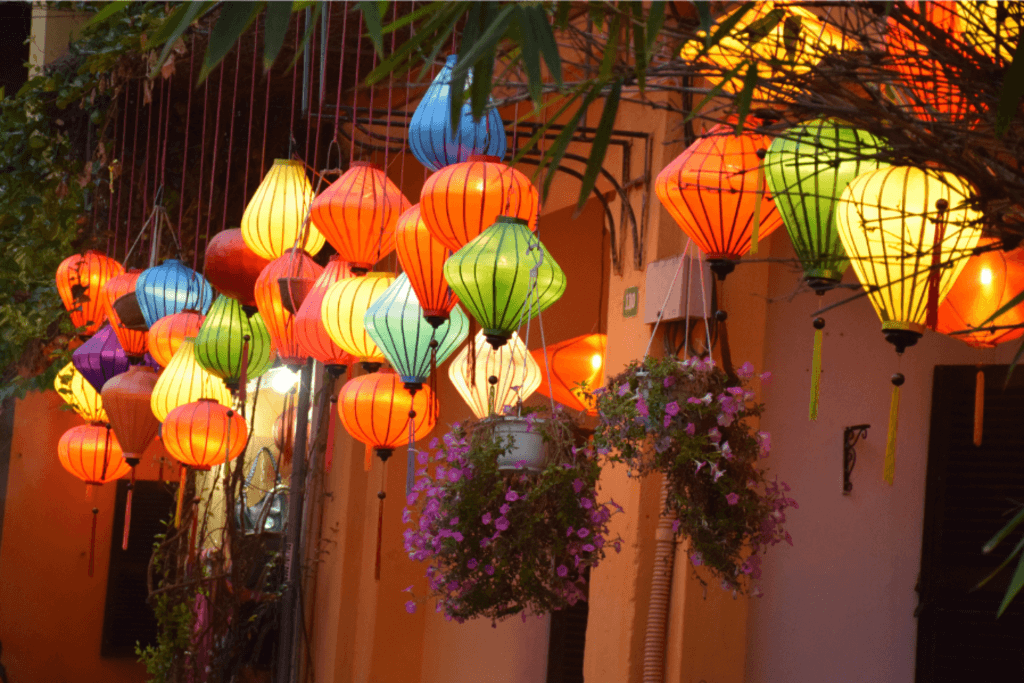 If you've taken our advice before and added some bamboo to your backyard, complete the style using a paper lantern in your backyard light. Just make sure that if you hang them where they can rain, you use good weather-resistant lanterns – not the cheap decorative type. Whatever it is, these can be best under a canopy or porch.
9. Make a Vertical Garden
Since your space on the ground is limited, you want to try not to clutter it with too many pots or outdoor items. Instead, think of innovative ways to keep plants, planters, mini vegetable gardens, and other outdoor things – so you don't take up that valuable ground space.
10. Create a Meditation Space
Give your outdoor living space a new look with a quiet meditation space. Find a secluded spot in your yard and set up large pillows for the lounge and a table for blankets and incense. If your relaxation station is near a tree, hang decorative ornaments or hanging chairs for some extra flair.
11. Backyard Decor
You can add any patio – whether it's made of blocks, stone, or concrete – or a deck in your backyard is an improvement that can be done on almost any budget. If you have the budget, call a professional and choose luxury items, or go the DIY route and keep affordable pavers if you want to save. Either way, the result is more room for you and your family to expand.
12. Make Indoor Outs
If you're willing to allocate some money for a backyard project, consider adding something comfortable outside your residence. You can mount a television so you can watch baseball games and movies on a hot summer night, install an outdoor kitchen sink, and an upgrade to add an under-counter beverage center or grilling station that you'll never get tired of.
13. Make Your Backyard More Private
If your naughty neighbors prevent you from spending as much time outside as you did last summer, block their sight with evergreen shrubs for extra privacy. You find several options include white pine, hemlock, spruce, and arborvitae.
But if you want to save some money, don't skimp on the size: Buy the biggest one available instead of waiting year after year. It would be long enough to curtain your backyard.
Conclusion
You already have the idea that you can do a makeover of your backyard. Waiting for what! Jump on it and make your backyard more beautiful and efficient. Do not think so much about it. Just make a budget and then start your work.
This article helps you to know easy tips for your backyard makeover within a budget. Follow the tips and build a backward that is efficient. 
Discover More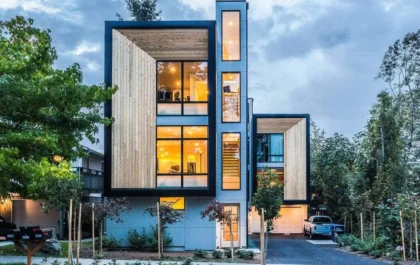 27+ Stylish & Modern Townhouse Designs for Urban Living.
The townhouse's first impression is normally too small, too compact, too narrower, and the list is endless. Well, let us…