Installation of tiles, especially porcelain tiles, is becoming a new phenomenon. Throughout Europe and most prominently in the UK, tiles are slowly becoming the solution to various interior decoration problems. Gone are the days, when people used to paint their houses. Now tiles are taking over the globe.
Porcelain Tiles are some of the most important and often-used tiles around the world. Why? Because it's both good-looking and durable. Porcelain tiles are wear-resistant which means that if you're looking for a tile that lasts a solid 10 years or more, then this is your choice.
Apart from that, Porcelain Tiles are very easy to maintain. They don't require anything more than a bucket of soapy water for cleaning purposes. Also, one of the best qualities of a porcelain tile is that these are moisture-resistant and are denser when it comes to the material.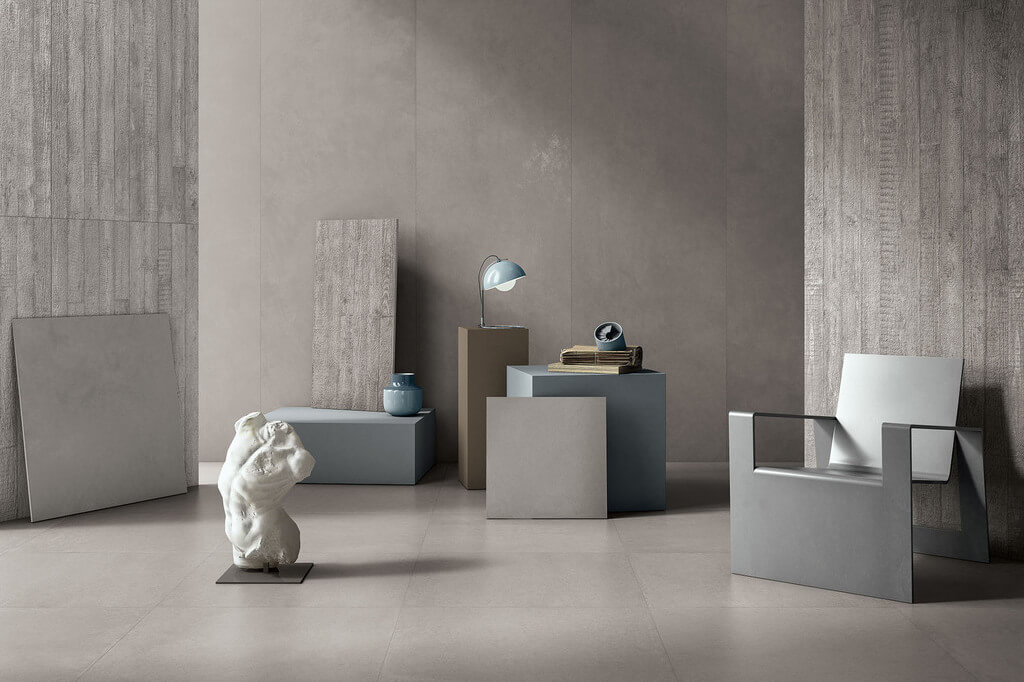 Source: m2quare.com
You must have noticed someone's porcelain kitchen tiles and would have given a thought about it. Well, you're not alone. Porcelain tiles are not just limited to kitchen space. Outdoor porcelain tiles, porcelain floor tiles, porcelain garden tiles, porcelain patio tiles, all of these are easily available. Check them out here.
Types of Porcelain Tiles to Add Character to Your Home
Concrete Porcelain Tiles
Source: badogfliser.dk
Concrete tiles are tiles that resemble the look of concrete. They are an excellent choice as outdoor porcelain tile. If you're a fan of castle-like architecture and have a love for Victorian art, these concrete outdoor porcelain tiles are picture-perfect. But if you're going for the cozy and soft vibe, try warm colors like honey, gold, light brown, dark yellow, etc.
Fabric Porcelain Tiles
Source: pinimg.com
As a contrast to the above ominous and brooding-looking tiles, let me present the soothing effect of Fabric Porcelain Tiles. These are both beautifully warm and inviting. The fabric tiles are perfect for places like the living room and kitchen.
The colors that are generally used are warm ones like cream, peach, light brown, etc. If you want your house to look alluring and inviting, fabric tiles should be your pick. There is an excellent range of porcelain kitchen tile and porcelain bathroom tiles available.
Marble Porcelain Tiles
Source: quebecormedia.com
The immortal and timeless nature of marble can easily be inferred by the great Taj Mahal. Marble is as old as mankind itself. Marble Tiles are great for the living room and the whole house as well.
The marble-looking porcelain floor tiles provide the sophistication and elegance that is hard to achieve with any other effect. When it comes to its application, make your bedroom stand out by trying the darker shades like that of grey and slate.
Metal Porcelain Tiles
Source: diytrade.com
Metal Porcelain Tiles have a bold appearance. These industrial-looking tiles are good for public spaces like that of an office. The pandemic has forced many of us to convert our homes into offices.
So, if you're looking to set a professional tone, these Metal Tiles would be an excellent choice. The color shades that are generally used are dark like black, grey, blue, brown, etc. For the home-office interior, try the brown-grey shade. It will make the atmosphere more tranquil and still.
Stone Porcelain Tiles
Source: pinimg.com
Your patio and outdoors cannot be ignored as they are equally and sometimes more important than the indoors. After all, being in the exterior part of the house, patio, and outdoors grace your house.
Stone porcelain patio tiles and outdoor porcelain tile are the best in the business. But if you want these in the interior of the house, then the dining room would be fitting. The traditional look with the shades of white would look perfectly well.
Wood Porcelain Tiles
Source: archiexpo.com
These naturalistic-looking Wood Tiles are not only subtle and minimal, but it also exudes a warmth that is missing in the other effects. These types of tiles were historically used in the 19th century and it's making a comeback.
So, if you're environment-conscious and have good taste, wood tiles are for you. Also, it is quite a myth that this type of effect comes in the wooden brown color. If you're thinking about having them in your hall or drawing room, go with funky shades of blue and grey.
Metro Porcelain Tiles
Source: pinimg.com
In recent times, these tiles are becoming a rage. Metro tiles are also known as the Underground Tiles. About a hundred years ago, these tiles used to be a common phenomenon. Now they are making a comeback. Metro tiles are generally applied in a contrasting fashion with basic colors. But if you're interested in playing up a bit, colorful motifs look exquisite.
Victorian Porcelain Tiles
Source: pinimg.com
As the name suggests, it is, indeed, related to the older times. Victorian tiles are mostly used in places like hallways and open areas. The classic pattern is famous for giving a regal appearance to the room. When it comes to its application, black and white color contrast is generally used.
Picket Porcelain Tiles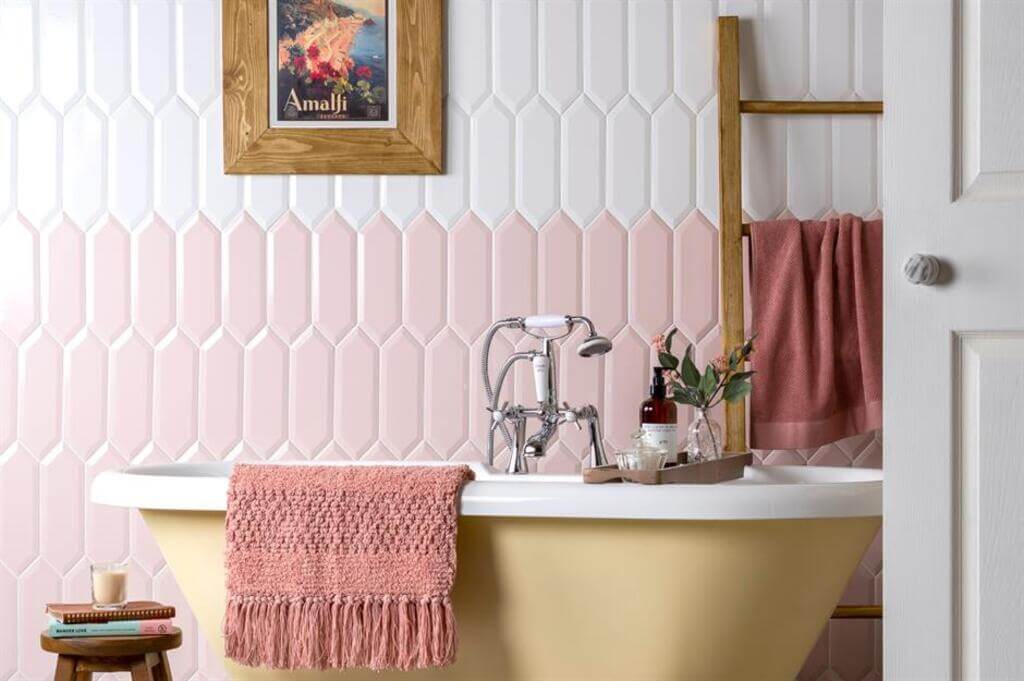 Source: windows.net
If you're tired of the normal and banal effects, let me introduce you to something fresh. Picket tiles are an extension of the hexagonal pattern. These tiles are more elongated than your regular hexagonal style, giving it a polished look.
The beveled edges of the tiles give a very clean and elegant look to the ambiance of the room. The application of lighter shades of colors in the tiles like cream, peach, pink, blue, etc will surely enhance its beauty.
Raku Porcelain Tiles
Source: cloudfront.net
This one is going to leave you surprised. Raku tiles are exceptionally different from others due to the fact that the tiles are glazed by the fire to give them a distinctive look. The glazing part is inspired by the famous Japanese technique of fire.
It consists of natural elements like earth, fire, water, and air. The colors, while applying these tiles, are mostly in shades of blue. It gives a rustic and enigmatic look to your walls. Try them yourself.
Tips to Find the Right Tiles for Your Home
Source: timberstoreuk.co.uk
It is very important to match these tiles that would be installed, with the interior décor. If it is dark and dusky, go with the marble tiles.

The size of a tile is almost as important as the tile itself. For outdoor porcelain tile, a large size is preferable. On the other hand, the smaller ones are perfect for the bedroom.

These garden tiles and outdoor tiles are very much in trend. In fact, they create the first impression of what's about to come. So, forget about ignoring them.

Basic colors like black, white, red, yellow, etc should be used for roof and terrace tiles.

The dark and earthy appearing tiles should be used for gallery and corridors. The crowded area comes with dust and dirt which can be masked by these dark tiles.

Use a bright and contrasting color for the bathroom. The texture of the bathroom tiles should also be satin-like glossy so that they can be cleaned easily.
Frequently Asked Questions
Source: idealista.com
Are Porcelain Tiles Good for Kitchen Floors?
Yes! They are made of dense material and can resist a lot of wear and tear.
What Can I Do with Old Tiles?
You can reuse your old tiles by making tabletop, coasters, and placemats. Apart from that, you can paint the tiles and install them in a place like a bathroom and a kitchen.
How Do I Choose the Right Tiles for My Home?
You need to consider things like room size, tile size, interior décor, colors, natural light, etc.
Should Floors Be Darker or Lighter Than Walls?
Walls tiles/paint should be colored lighter than the floor. This is because the walls reflect the sunlight which makes the room look bigger.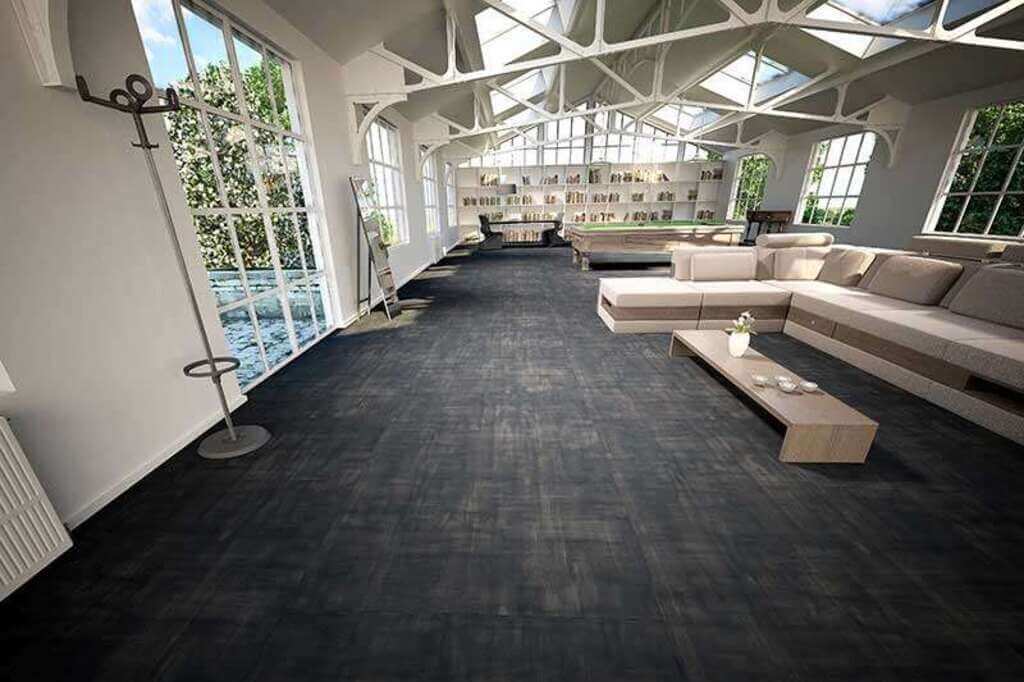 Source: woodenflooringdubai.com
How Can You Tell Good Quality Tiles?
A general rule is that all good-quality tiles are uniform in pattern. Be it their color or texture, good quality tiles are uniform.
Can You Use Porcelain Kitchen Tiles Outside?
Yes, you can. Outdoor porcelain tiles are widely used. Old porcelain kitchen tiles can be easily reused, for example, in the outdoor area.
Renovation of a house is a crucial moment for every owner. It can be confusing and tough for them as they have to be the decision-maker. Installation of tiles is a simple solution to this. You don't have to pour over and hassle with the problems that come with paint. In the above piece, we have tried to ease this pain and make your life a bit easier. Keep checking this space for more.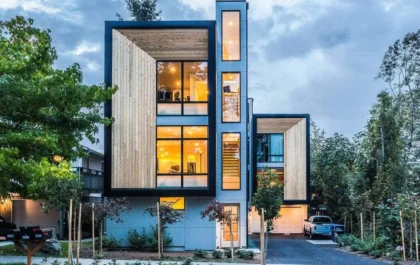 27+ Stylish & Modern Townhouse Designs for Urban Living.
The townhouse's first impression is normally too small, too compact, too narrower, and the list is endless. Well, let us…