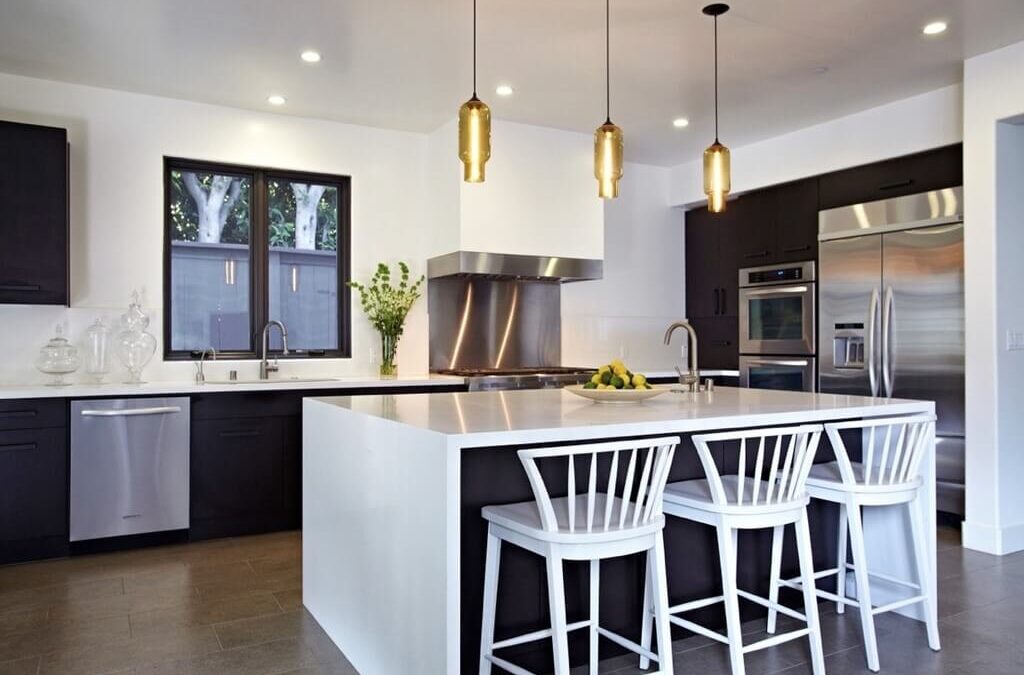 New technologies and style trends have recently transformed an everyday kitchen into a more functional and accessible space. Kitchen trends are constantly growing to address the change and progress of our society's needs. Today, modern kitchens can effectively accommodate guests and small gatherings.    
Because of constant evolution, investing in new materials or products to elevate your kitchen's functionality is still superior. For instance, duct access doors and panels provide a convenient and safe way of accessing kitchen ducts during cleaning or maintenance. If you need fresh ideas for changing your kitchen setup, continue reading below!     
Smart Tech Storage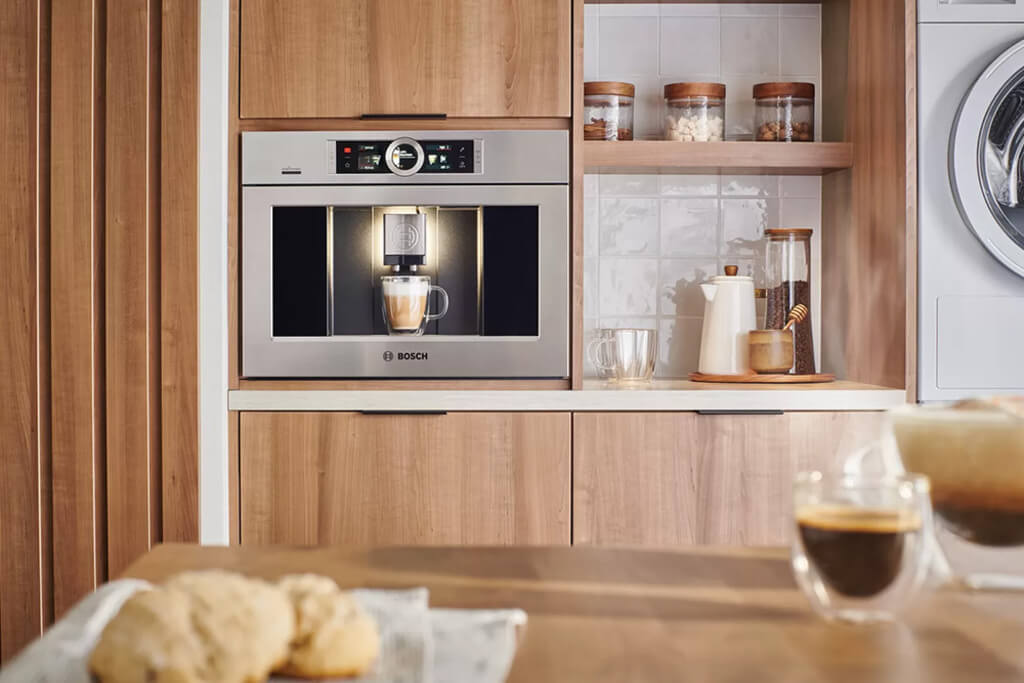 Source: hiconsumption.com
New technology has significantly advanced our lifestyle. It allows us to connect and manage systems remotely and away from our home or establishment. Since the primary goal of modernization is convenience, many kitchen devices now utilize innovative technology to make the space more valuable and convenient.    
Technological systems are also convenient for restaurants and other establishments that demand accessible inventory and revenue. If you're in the food business industry, install a tech drawer that serves as a charging station for devices to allow the workers to charge their phones while working in the kitchen.         
Recycling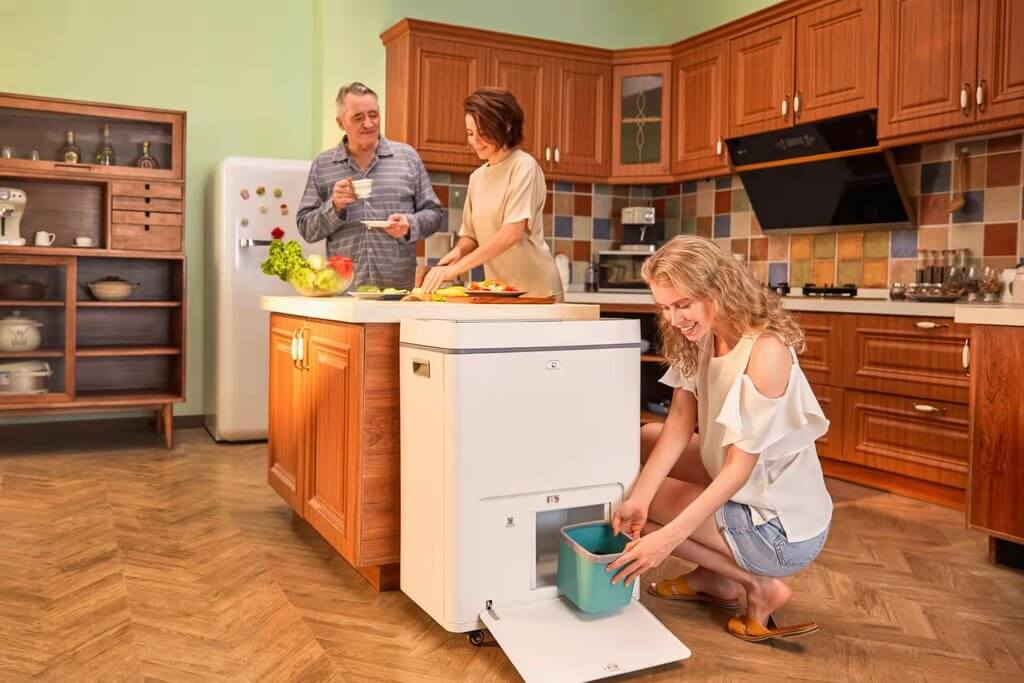 Source: ecodisposer.com
Because of the growing environmental problems that our world faces today due to different sources of pollution, as part of the community, we are doing our part in recycling to help minimize these effects. However, this leaves many homes and commercial establishments with garbage, so expect modern kitchens to have built-in recycling and segregating solutions.          
Smart Appliances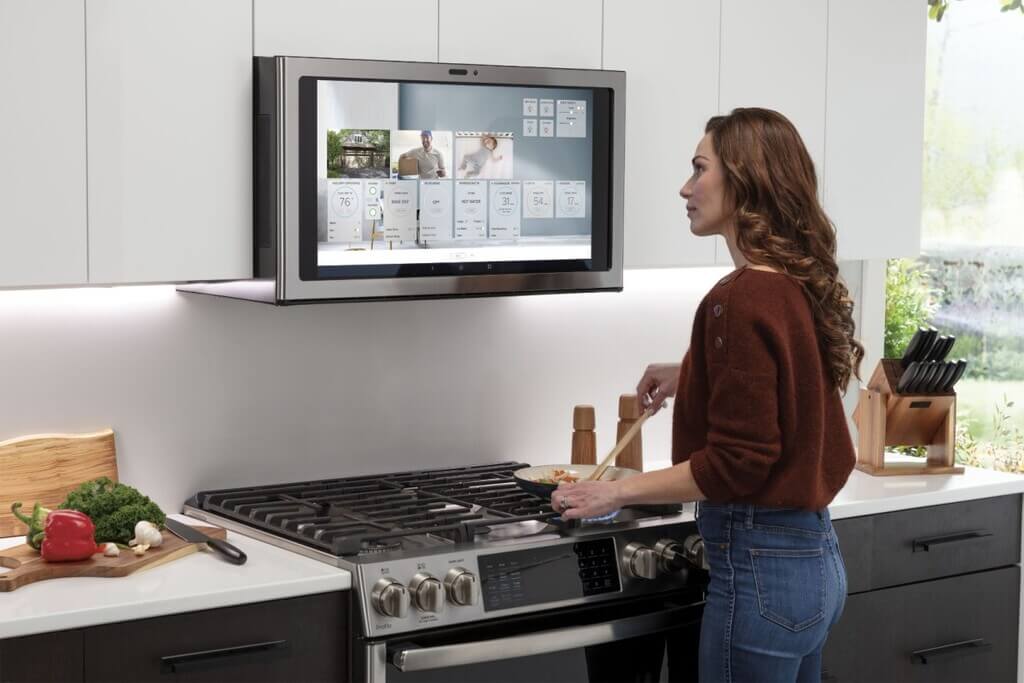 Source: archiexpo.com
The kitchen adds a new life to your ordinary and time-consuming daily kitchen routines. Luckily, our generation has developed intelligent appliances, the latest trend for ease and control with just a tap on the screen and a downloaded application. These trends will likely last long as more cities switch from gas to electricity to address immediate safety issues and long-term environmental effects.          
Earthy Interior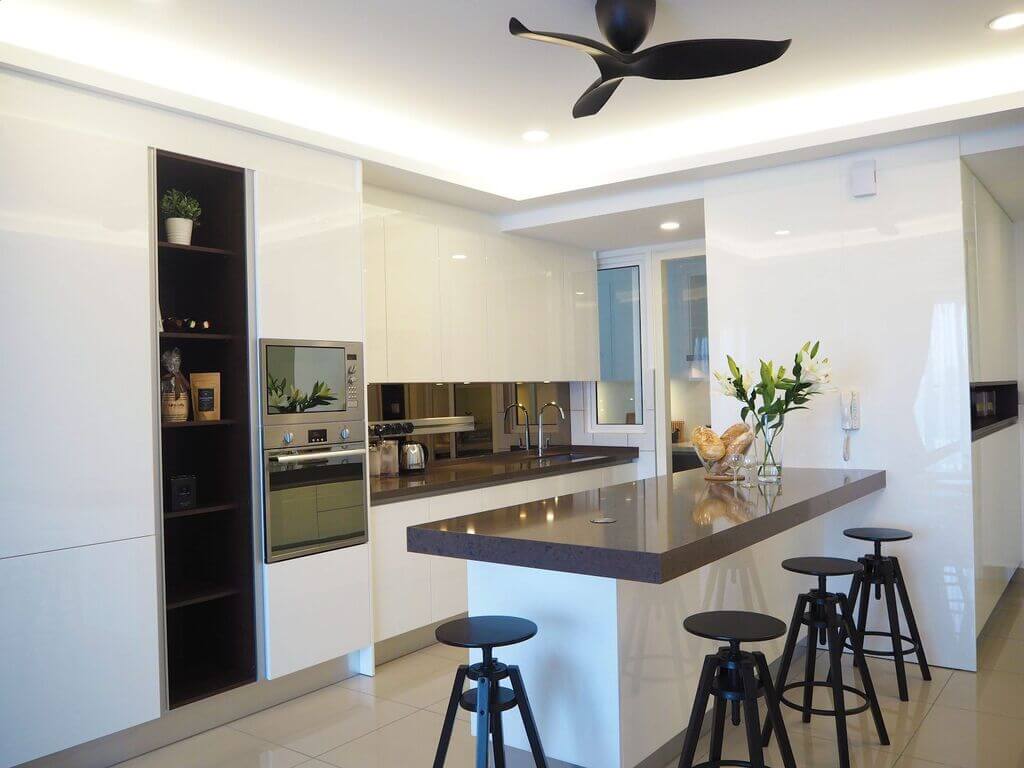 Source: pinimg.com
White is out of style this 2022, and the old is making a comeback! Expect more green or yellow tones for high-traffic areas. And for modern and dark kitchens, anticipate more gold tones, unlike previous designs that used silver tones. Removable wallpaper will also be in trend, allowing more creativity that is both affordable and durable.      
Natural wood design is also a top pick this year. Hand-designed wood will catch every kitchen owner's eyes due to its rustic, lived-in feel. Aside from hardwood, ceramic and patterned flooring are also here to stay for the coming year. Laminates and stone look affordable, adding a sense of depth to hard surfaces.          
Metal Hoods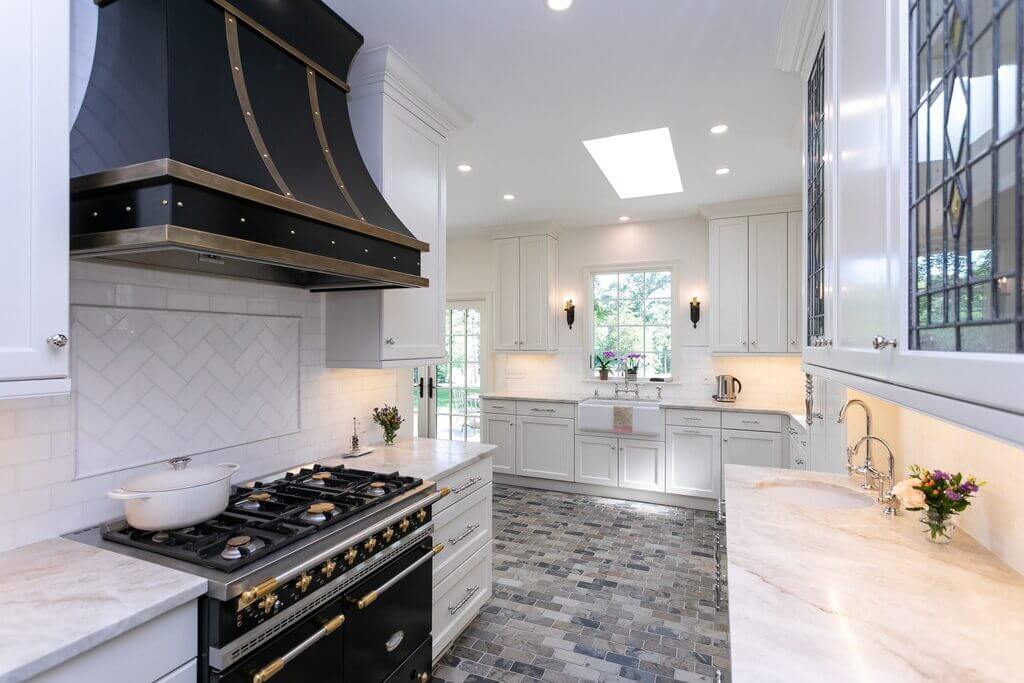 Source: cqchome.com
The approach to extractor hoods has long been celebratory, with custom-made designs in unique finishes making strong and defining statements in kitchens worldwide. This kitchen style sets off big, especially in eye-catching metal surfaces and industrial-inspired kitchens with an edgy flair.         
Pass Countertops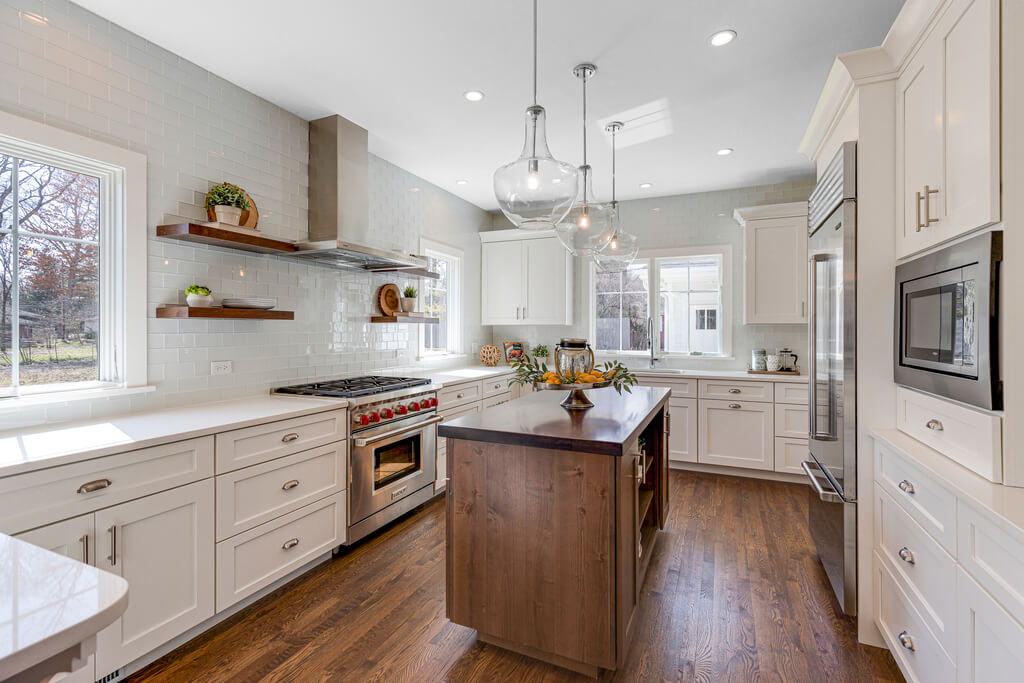 Source: googleusercontent.com
Because they're a central focal point in the kitchen, worn-out or out-of-style countertops will draw the eye and detract from more modern features in the room, like-new stainless-steel appliances or your brand-new, monochrome paint job. Purchasing new countertops that professionals installed can give a classy look to your kitchen
Statement Lighting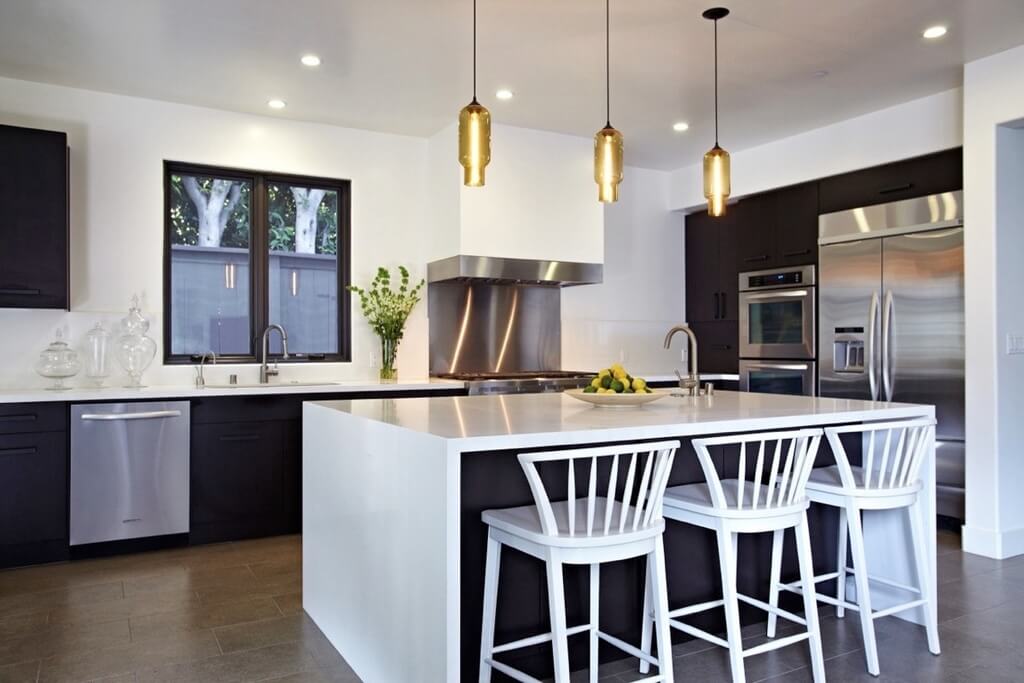 Source: home-designing.com
If you want your new kitchen to have a little edgy, aesthetic, or dramatic flair to your kitchen, adding statement lighting might do the trick. This trend enhances the light on your kitchen countertops and is also perfect for setting up the mood when you're having a memorable dinner with your family and friends or even if you're just up for a late-night snack.
You can purchase 2 to 3 pendant lights and install them on your kitchen countertops, breakfast island, or dinner table. Make sure to purchase a pendant or any statement light that would highlight the whole kitchen space.      
Also Read: How to Find the Best Tile Colour for Your Kitchen 
Kitchen Pantry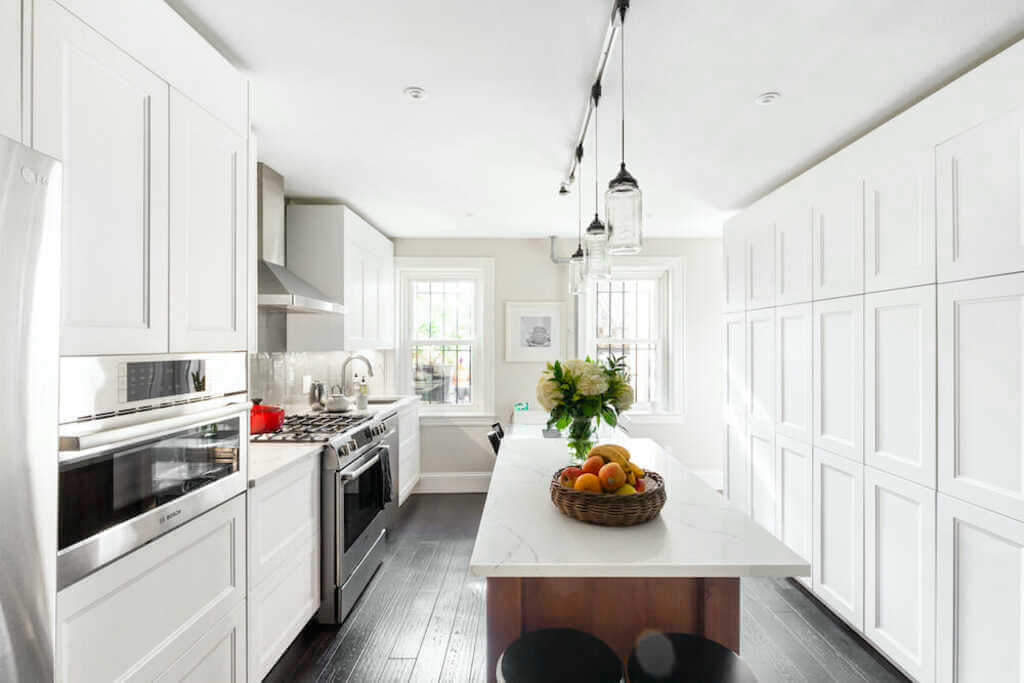 Source: sweeten.com
For years, pantries have been a staple component of old and modern kitchens and a must-have for modern kitchen designs. Having kitchen pantries allows suitable storage for food goods so they won't scatter around in numerous wall cupboards. This is essential if you have pets at home and you want your weekly groceries stored in a safe place.  
In addition, it also frees up wall spaces for attractive art pieces like paintings and, in return, helps it feel less like a kitchen and more of a relaxed environment, perfect for making small occasions with your loved ones.   
Final Thought
There are still more kitchen designs and the latest trends for you to try. Research and information go a long way to ensure that your kitchen is modern yet accessible. Before purchasing, make sure you have enough budget and hire the right people who are knowledgeable and experienced in the latest trends in the kitchen industry so that your investment will not go to waste.   
Related posts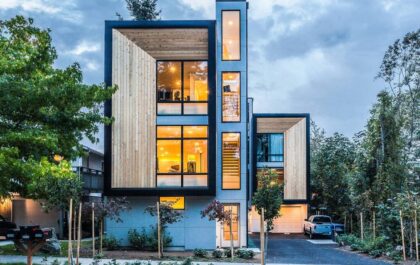 27+ Stylish & Modern Townhouse Designs for Urban Living.
The townhouse's first impression is normally too small, too compact, too narrower, and the list is endless. Well, let us…