Living in a separate apartment is a common trend to get a fresh start and an independent life for the young generation. As exciting as it may seem, it comes with great responsibility; making the adjustments and changes that match your taste. With the pandemic locking us in our homes, we have had plenty of time staring at the blank home walls.
Whether an apartment or a house, the place must be your comfort. After tiring days at work or college, your home should be a place to get a break. If you've done your part in finding the perfect apartments for rent, we are here to help! Here are seven exciting ways to make your rental apartment more comfortable!
Adjust the Lighting
Source: pinimg.com
Lights play a huge part in the vibes of your apartment. When you settle in, you may not find the lights too comforting. While most people ignore it, white light is harsh and can give a very unpleasant experience.
If you wish to add comfort to your apartment, the first thing to do is light decorations. Consider using a yellow or softer white light to get a more relaxed experience. You have a diverse range of options: galaxy lamps, warm lights, fairy lights, etc. A lamp can also be a good choice for comfort.
Bring in Your Favourite Plants
Source: hearstapps.com
Greenery is a great addition to a rental space to make it more comfortable and relaxing. But this doesn't mean going overboard with the plants. Add your favorite house plants, selective ones, to add a touch of comfort and coziness. The benefit plants offer is not limited to comfort; they also serve as a natural cleaning service to remove toxins and clean the air in your room.
You'll find multiple plants that can thrive in the closed apartment atmosphere. While people often choose white pots for indoor plants, feel free to experiment with different textures, styles, and colors!
Color the Walls the Shade You Prefer
Source: brickunderground.com
What's life without a bit of color? Another way to make your apartments seem and feel like home is to color the walls a shade of your choice. Oh, but wait! Don't forget to ask your property owner before you paint the apartment.
Other than adding comfort, painting the wall of your apartment is also an inexpensive method to alter the ambiance and vibe of the place.
While some people opt for bright colors, others prefer subtle and pastel shades. You can go with whichever shade matches your idea of comfort!
Let the Rugs Come in
Source: peerspace.com
When you are looking for apartments for rent in Columbus oh, the likes are that you aren't going to like the vibe of the place. Yet, there's always something you can do to personalize your space. Adding carpets or rugs brings a touch of comfort, giving you an excellent place to sit and enjoy.
You can use mats to cover the flooring if you don't like it or simply use them as a style statement for your apartment. While carpets are often laid on the floor, they can also be used as wall hangings for blank walls.
Gather Some Throw Pillows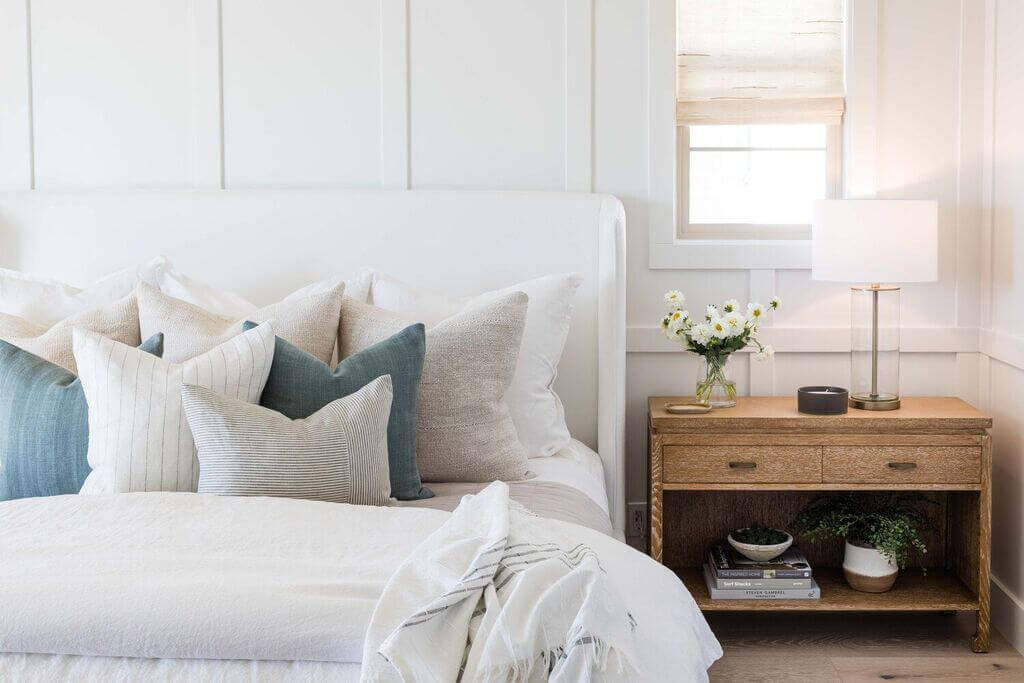 Source: mydomaine.com
Home comfort is the first thing that comes to mind! Isn't comfort always linked with pillows, a soft bed, and sofas? Well, of course.
When adding comfort to your apartment, we're sure you wouldn't want to miss out on some fantastic throw pillows, smooth drapes, and soft blankets. There's no limit on how many plants you should have in the room! Go overboard and populate the apartment with throw pillows for extra comfort.
Nothing beats coming home from work to an apartment loaded with pillows!
Don't Miss Out on the Sound and Scent
Source: descriptive.audio
While most people wouldn't know, the scent and sound of the place have a massive impact on comfort levels. Adding just a simple, soothing candle to the apartment can change the entire vibe and atmosphere of the area.
Scent up your apartment with whatever fragrance you prefer, whether it's rose, jasmine, or any other. You also have multiple options for scents like candles, diffusers, potpourri, or home fragrances. Choose a scent to match the vibe of your apartment.
Other than the scent, a light touch of music also reinforces the idea of comfort. Soft and gentle background music can help you relax. Bring a set of small, portable speakers to play soft music in your apartment.
Also Read: 6 Home Décor Ideas to Make Your House Look Modern
Make Sure to Declutter Your Apartment
Source: stacker.com
Finally, there can be no better way to make your apartment feel like home than decluttering. Your place always feels more homely and comfortable with all the trash.
Regardless of how hard it may seem, throw away the extra items from your apartment and donate them somewhere useful. Clean your cupboards and drawers to eliminate things you don't use or need. Organize and set your kitchen and pantry cupboards as well.
Stroll through your wardrobe and remove any extra clothes you haven't worn in a while or don't plan to wear. Clean and organize your tables and bookshelves. Decluttering your place doesn't just make your place more comfortable and homely but gives you the peace of mind you need!
Takeaway
Just because you live in a rental space does not, by any means, mean that you can't own the place. The place is all yours as long as you're staying there, so you have all the rights to make it more comfortable and homely for yourself.
Making your rental apartment comfortable doesn't always involve massive changes; it can be as little as adding plants or family photo frames. It all depends on what your idea of comfort is.
Maybe you don't need to purchase new things; adjusting the ones you already have might just do the work! Are you excited to set into your new apartment? A little nervous about setting your apartment your way? Don't worry! We have covered here some fantastic ideas to make your space more comfortable. We hope they all work well for you!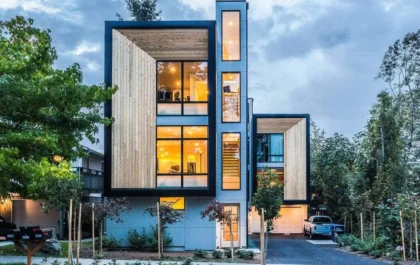 27+ Stylish & Modern Townhouse Designs for Urban Living.
The townhouse's first impression is normally too small, too compact, too narrower, and the list is endless. Well, let us…