A farmhouse is a wonderful place to spend your vacation days or a quality weekend with your family. Spending some time out of the noisy, busy cities in the lap of nature is peaceful and relaxing. If you are looking for building your own farmhouse then let us congratulate first as you have taken a really good decision. Now, you have to take the next steps for building a perfect modern farmhouse style house which is both elegant, attractive and has the countrylike feeling.
Today, we have brought this post to make you know 6 ideas following which your farmhouse will get complete. These are add-on ideas that will make your house look the best. Let us check them out in detail.
Get Solar-Panel Fitted on the Roof
If you want to cut down the electricity charges and want to save a couple of bucks then you should get a solar panel fitted on your roof. It is an environment-friendly option and you should just plan to get it installed on your roof. After all, your farmhouse will be in nature's lap and it is good if it is eco-friendly…
You can contact any solar panel fitting agency and they will come to your house and check the roof design to see where it can be fitted properly. Also, they will let you know how they will take out the connections to your house: the rooms and bathrooms.
Hardwood Flooring will be the Best
For the flooring part, we will suggest going with hardwood flooring as it will be the perfect option for a farmhouse. You will get a rustic, warm feeling when you enter your house and have hardwood flooring. Your farmhouse will be surrounded by nature and this natural material will complete everything.
Also, there are numerous benefits to having such flooring. Firstly, it is easy to maintain, durable, it can be easily refinished, eco-friendly, provides a natural look and repels allergens. Cleaning and maintaining it is very easy and smooth.
It will be in demand and trend for a long time so it is not going to lose its popularity so that is not a worry at all. Refinishing the hardwood is quick and quite affordable too. And, it looks really nice and attractive; your guests are going to praise it a lot for sure.
Have a Front Porch
The front porch is really good to have in your house. There are a number of good benefits of having a porch. You can sit there in your free time and enjoy watching the outside view. Just take a drink, sit on a chair with your legs relaxed on a table and you will have an amazing time.
In summer days, you can sit here with your family and spend quality time together. There should be a roof above so that there are no worries about the rain or snowfall. Many modern farmhouse style homes have a porch so you should also get one too. It will enhance your modern farmhouse exterior too.
The Mudroom will be Good to Have
A mudroom is good to have in your farmhouse. For those of you who don't know what a mudroom is, it is a small room in the entryway of your house where one can sit and take off his/her shoes, wet clothes, put the keys somewhere in a drawer or so…
In a village or town, there will be a lot of mud and sand so your shoes are going to get dirty for sure. If you have a small room where you can go and take off your shoes and then enter the other rooms then it will be great as the other rooms will not get dirty.
Similarly, in the rainy season, you can take off your wet clothes and keep them here which will prevent the flooring to get wet. You can store small things over here and make a small wardrobe or other storage items too.
Design the mudroom in a rustic style to have a country-like feeling. Your guests will feel a warm gesture seeing the mudroom.
Add the Rustic Touch
Now your farmhouse will be in a town so it is good to give it a rustic touch rather than giving it a completely modern look. By rustic touch, we mean you should have decoration items related to the town. Keep showpieces signifying the rich culture of a town or village and it will perfectly suit your house.
If you want to have a modern touch in your house then it is absolutely fine, you should definitely go for it but along with that have some countryside decorative pieces in your living room which add and enhances the beauty of your farmhouse.
For example, you can have showpieces of a bullock cart, farmer, or something related that you see in the town. You can have paintings showing the rich culture of your town too.
Have Natural Light Come in
The architecture of your house should be such that an ample amount of natural light comes in. Consult your architect and discuss the ways in which the orientation of your house is done in such a manner that a lot of sunlight comes in.
After all, you won't like to have a dark house where very little light comes. Getting a good amount of sunlight will make your house shine and the rooms will get filled with a bright light which is good for health too. This will save your electricity bills too.
Have big windows in every room to let fresh air and light come in. Have a bay window in the kitchen where the dining table is kept parallel to the window and make a seating area near the bay window as it will be really nice to sit there.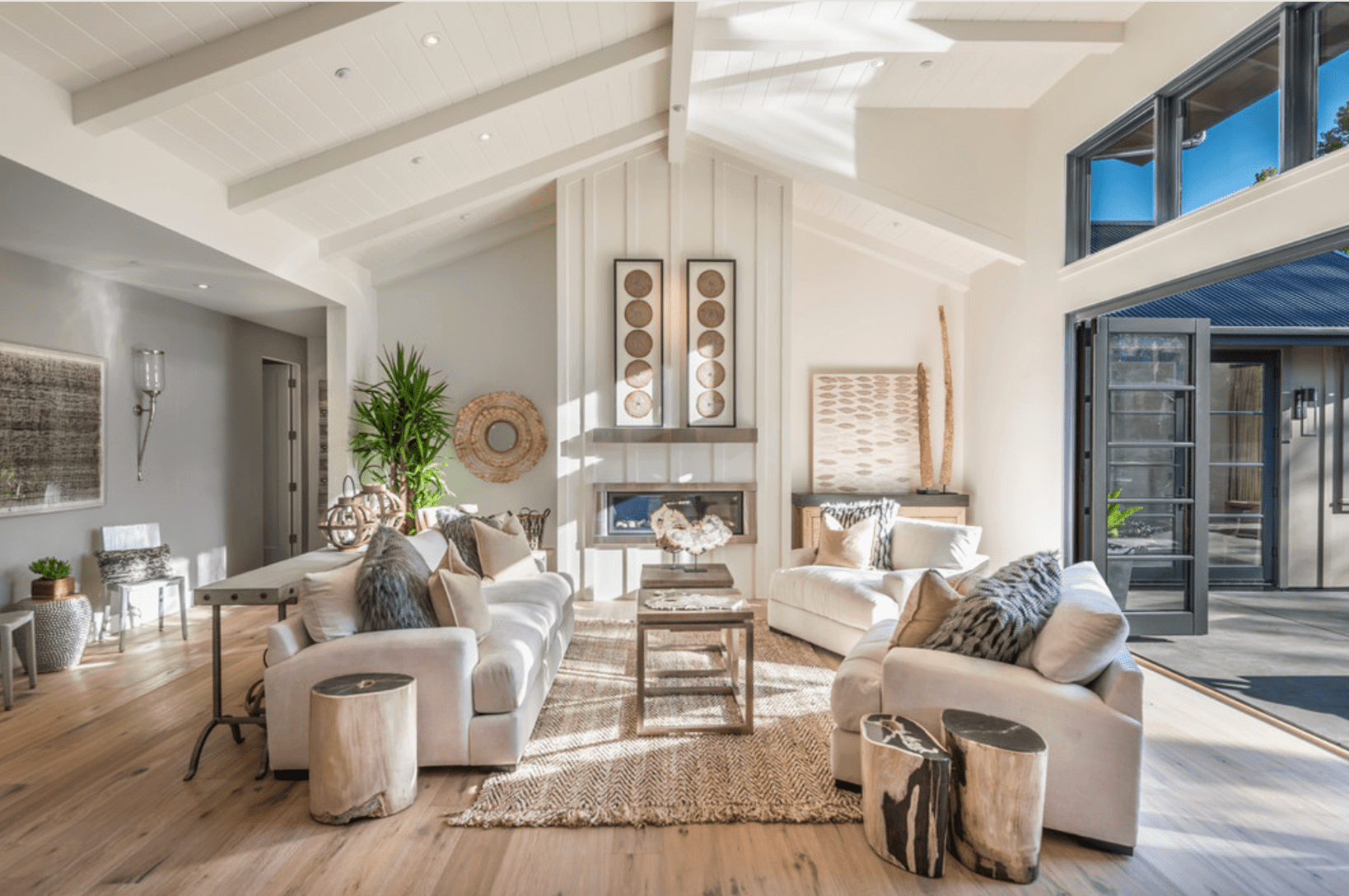 Conclusion:
So, here was an overview of how a modern farmhouse style should be and what all things should be included in your house to get a perfect house ready for your summer vacation. 
Now, after you have checked out the post, just take some time to think out what all the above ideas are applicable for your house and what next steps you have to take to get your farmhouse perfectly ready. Drop us an email or contact us anytime when you need any help in getting your house ready!
Furthur Reading: