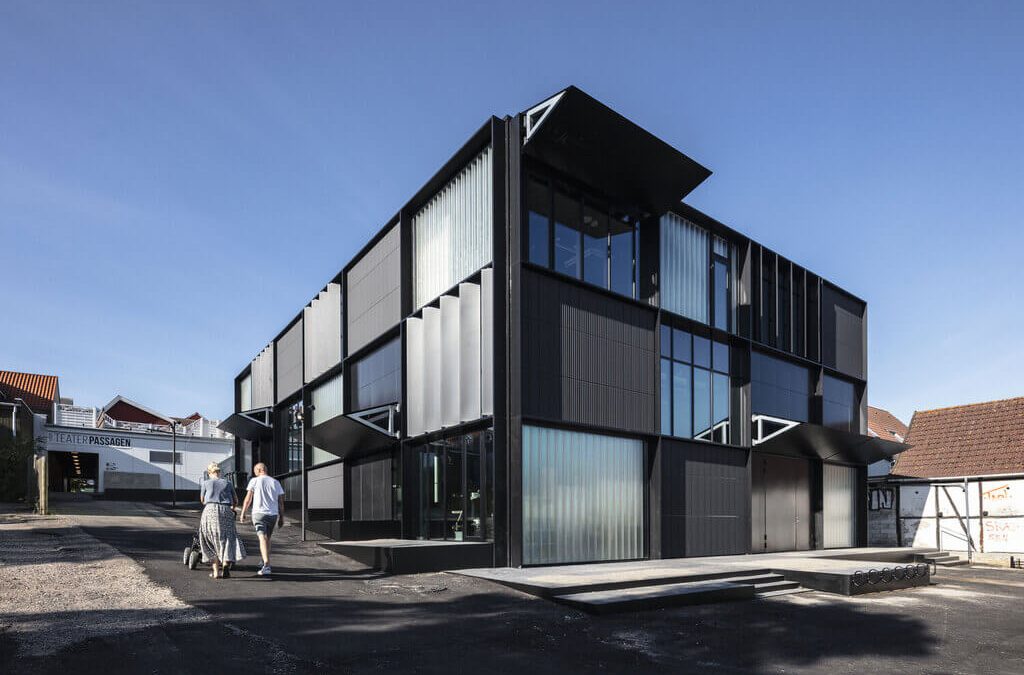 Architects: Christensen & Co Architects
Location: Nykøbing Sjælland, Denmark
Area: 1102 m²
Year: 2021
Recently Christensen & co. Architects, along with the primus architects, STED, and oluf jørgensen A/S, have recently unveiled a cultural space known as Odsherred Theatre. Located at Nykøbing Sjælland, Denmark, this amazing architecture has some really cool details. Keep reading on to know more about this structure, starting with the key highlights. 
Odsherred Theatre: Key Highlights
Here is the brief summary and the main highlights of the Odsherred Theatre:
The theatre connects with a central pedestrian path.

This theatre acts as a new social hub in the city. 

It is a new construction that complements the existing buildings. 

From outside, the theatre looks like a 'Lantern.'

Large windows are placed to provide a sneak peek into the everyday life happening in the building.
Odsherred Theatre: Concept & Design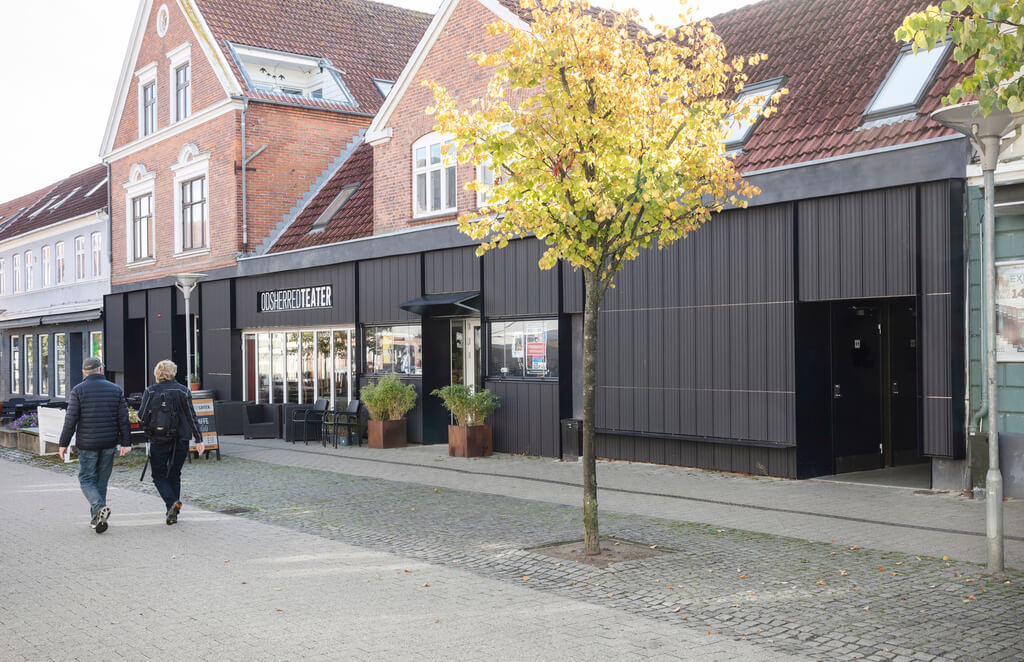 Source: adsttc.com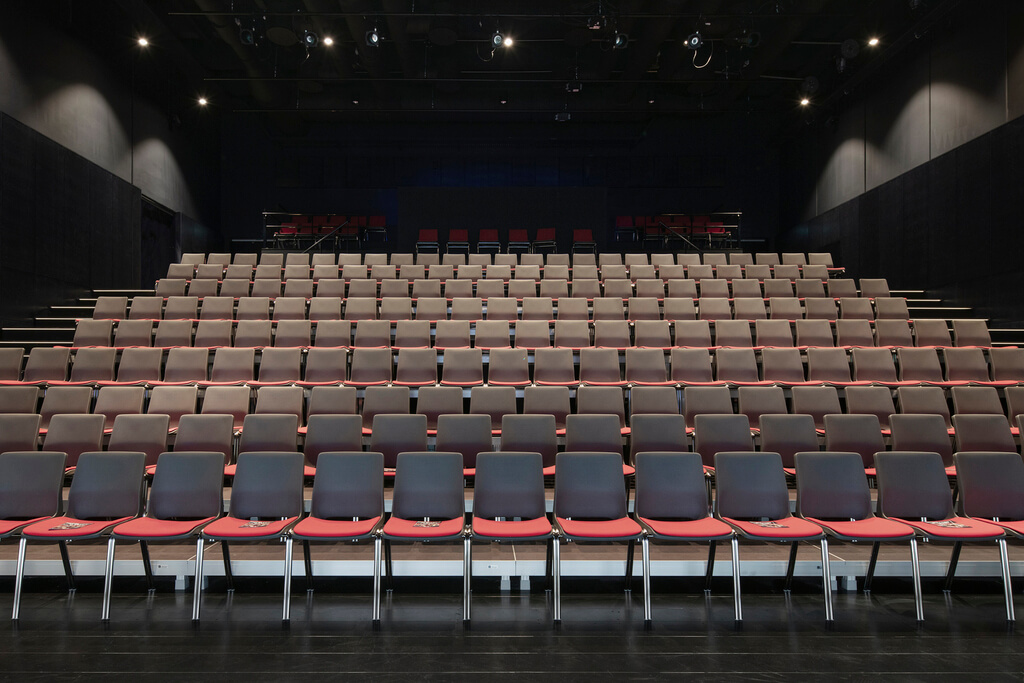 Source: adsttc.com
Originally at this spot, there was a supermarket. Later, it was transformed by Christensen and Co Architects into a cultural space. So that it will function as a contemporary laboratory of culture and acts as a local social hub for the entire city. Here people of various ages can come together for practice or enjoy performances of other artists.
According to architects, "Odsherred Theatre is a laboratory of performance."
In simple words, this space is created for social interaction. That's why they and designed and created the theatre's architecture. This building will act as a cultural catalyst that actively inspires and engages with the local community.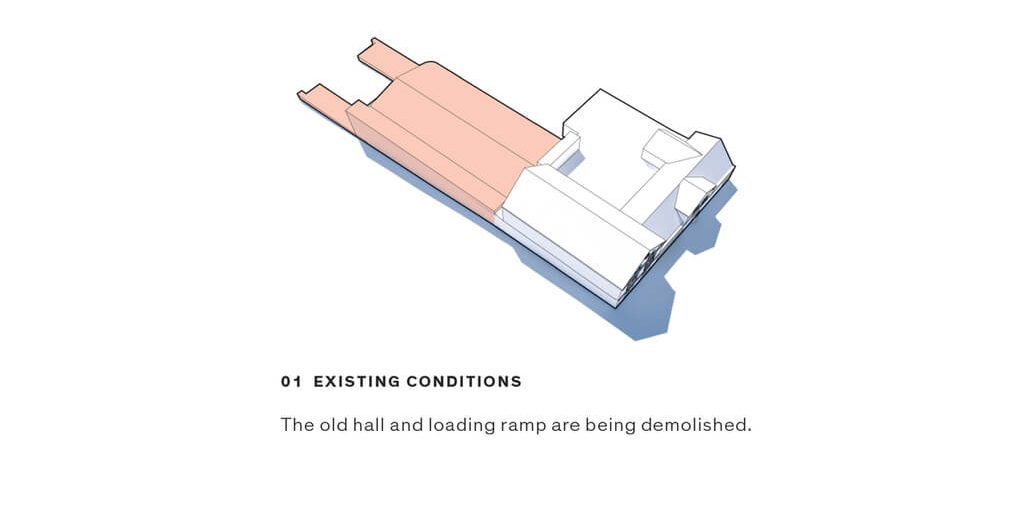 Source: adsttc.com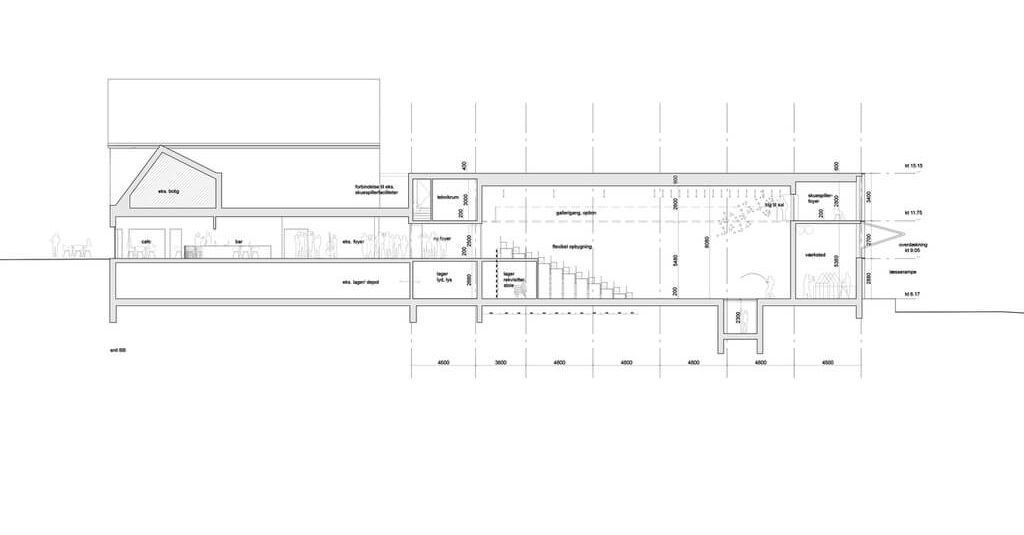 Source: adsttc.com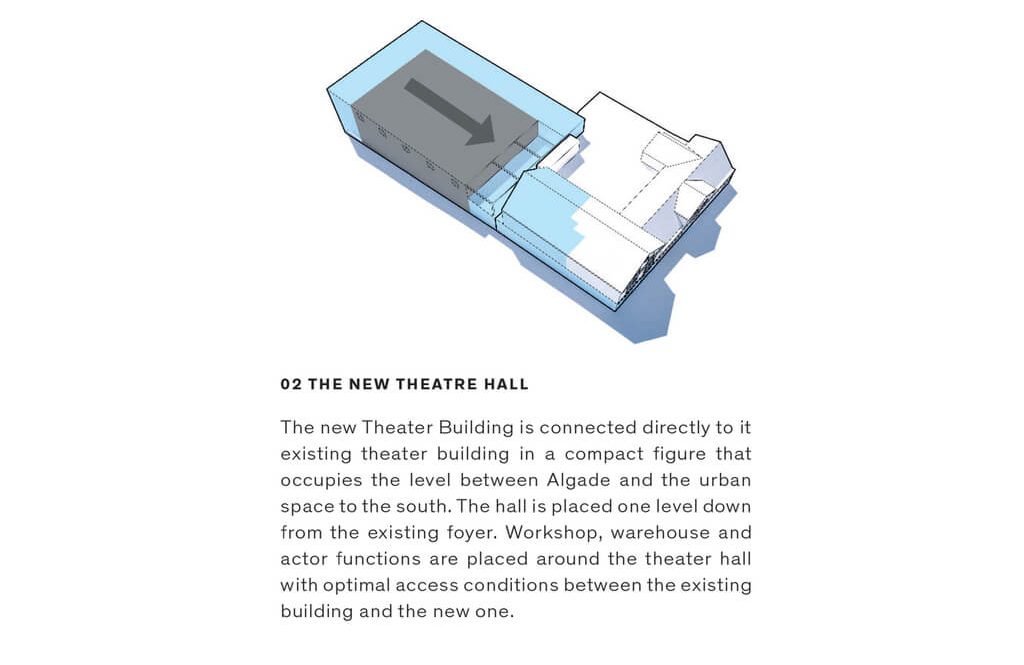 Source: adsttc.com
The new construction includes a new urban space at the main entrance of the existing structure (supermarket). The new space is created so that it seamlessly blends with the existing structure and its neighboring buildings. It looks like the structure is flowing out into the pedestrian street, central to the city.
'it's not every day that a former supermarket in a small provincial municipality is rebuilt into a splendid theatre. Almost never, in fact. And it is not all buildings that have a significant impact, but here it does. Both for the people that live and work in Odsherred, [and] also for the people who enjoy visiting the area year after year.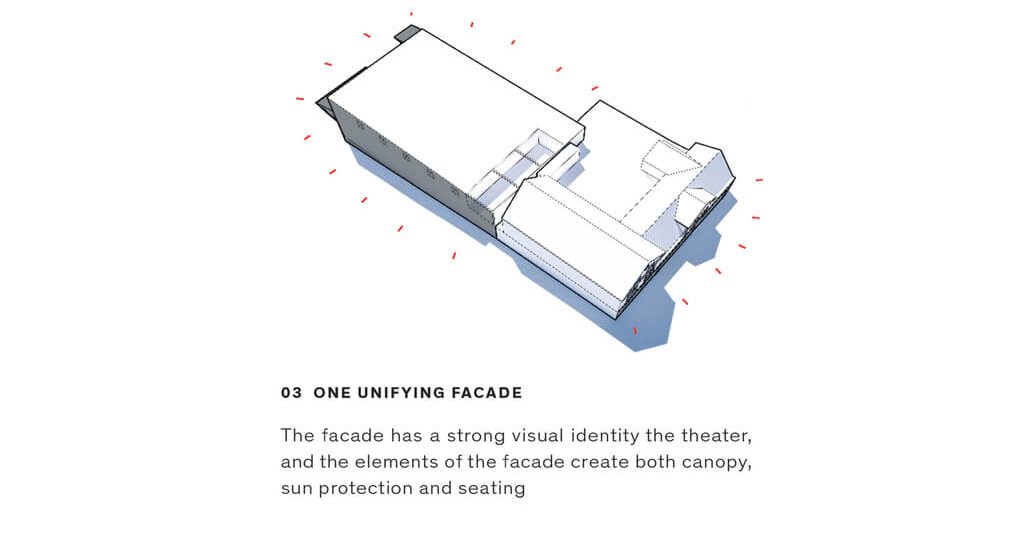 Source: adsttc.com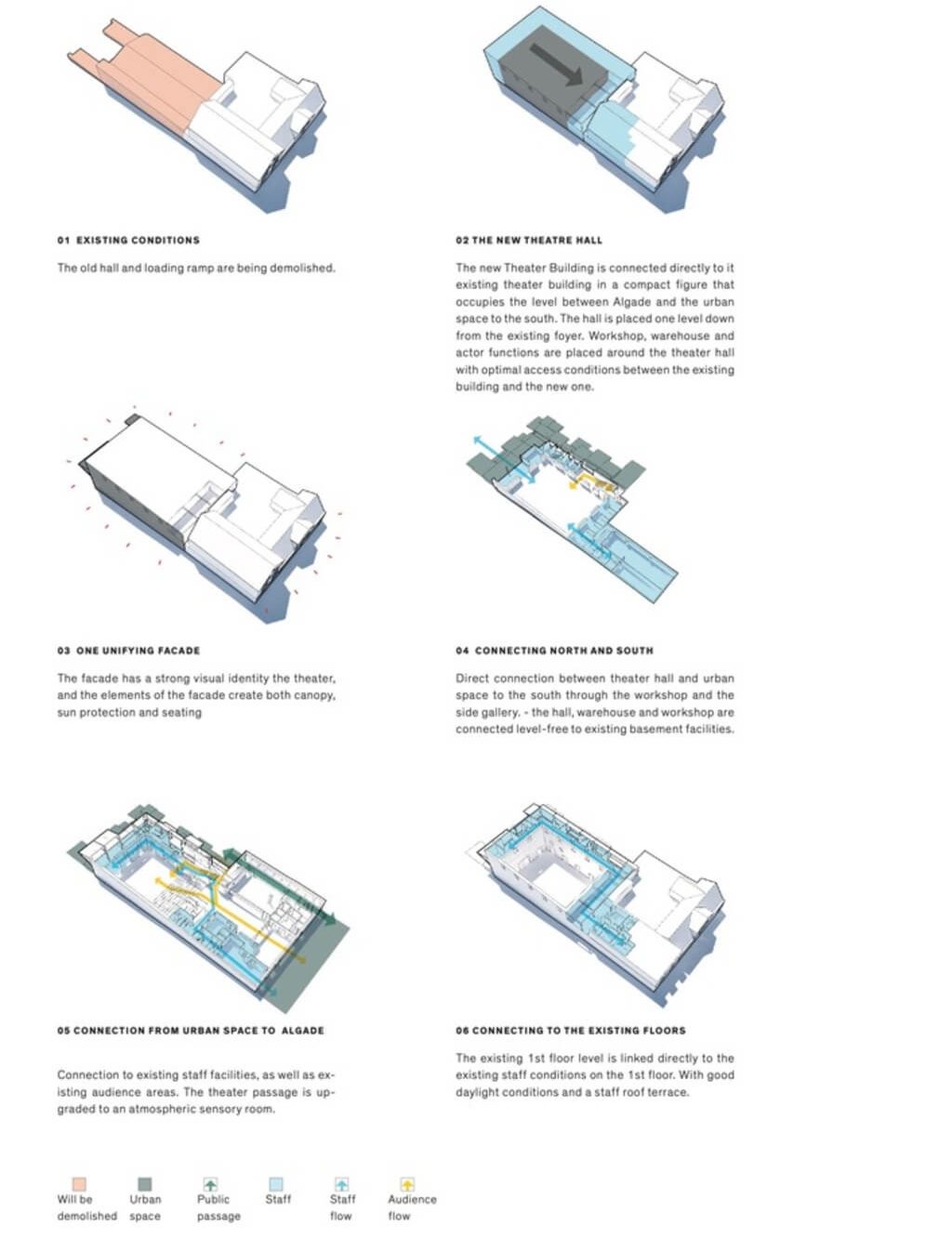 Source: adsttc.com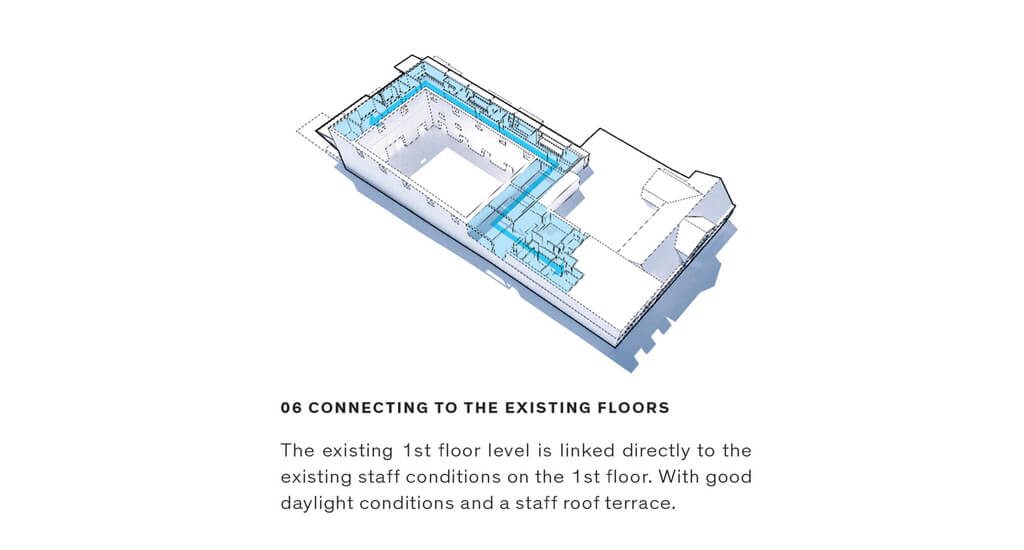 Source: adsttc.com
Culture is significant for an increased quality of life and as an attraction in Odsherred. This new theatre makes a difference', comments head of theatrics Simon Vagn Jense.
Odsherred Theatre: Facilities & Amenities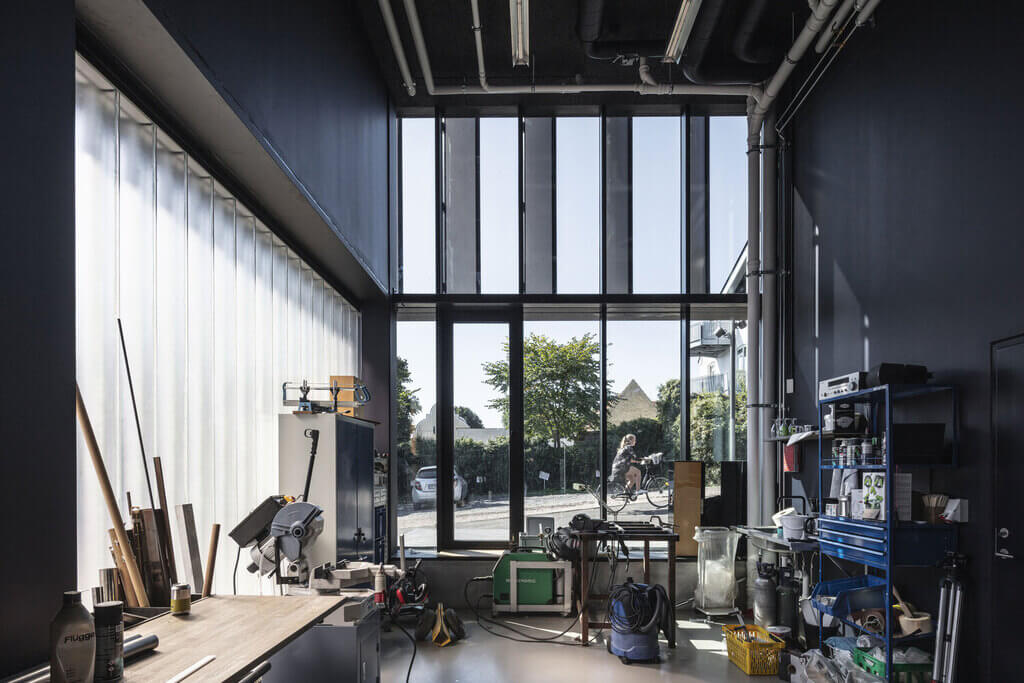 Source: adsttc.com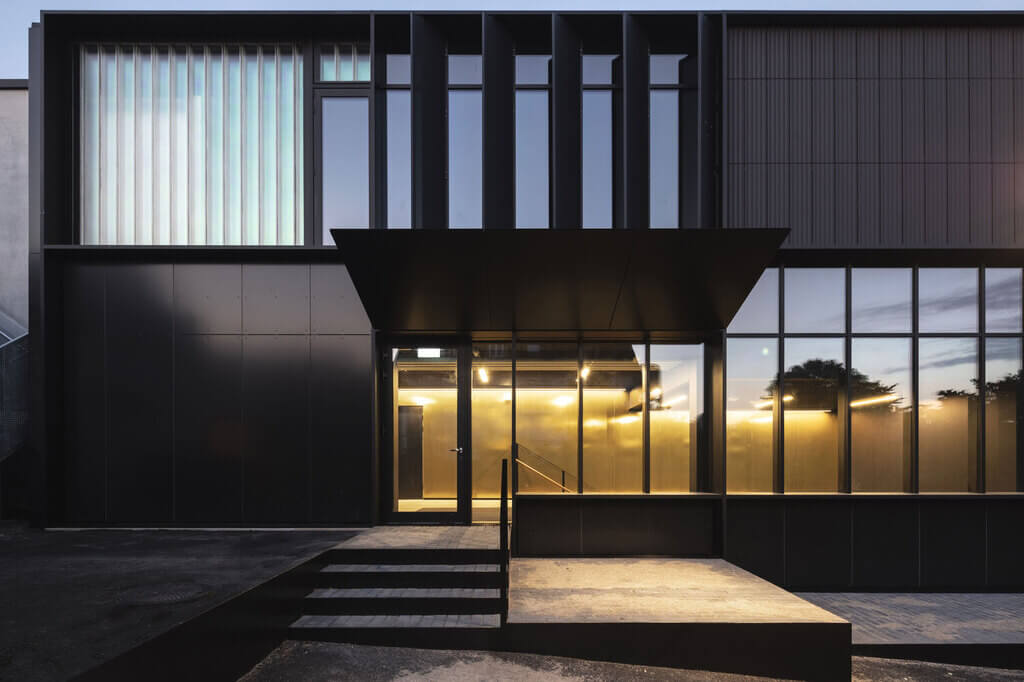 Source: adsttc.com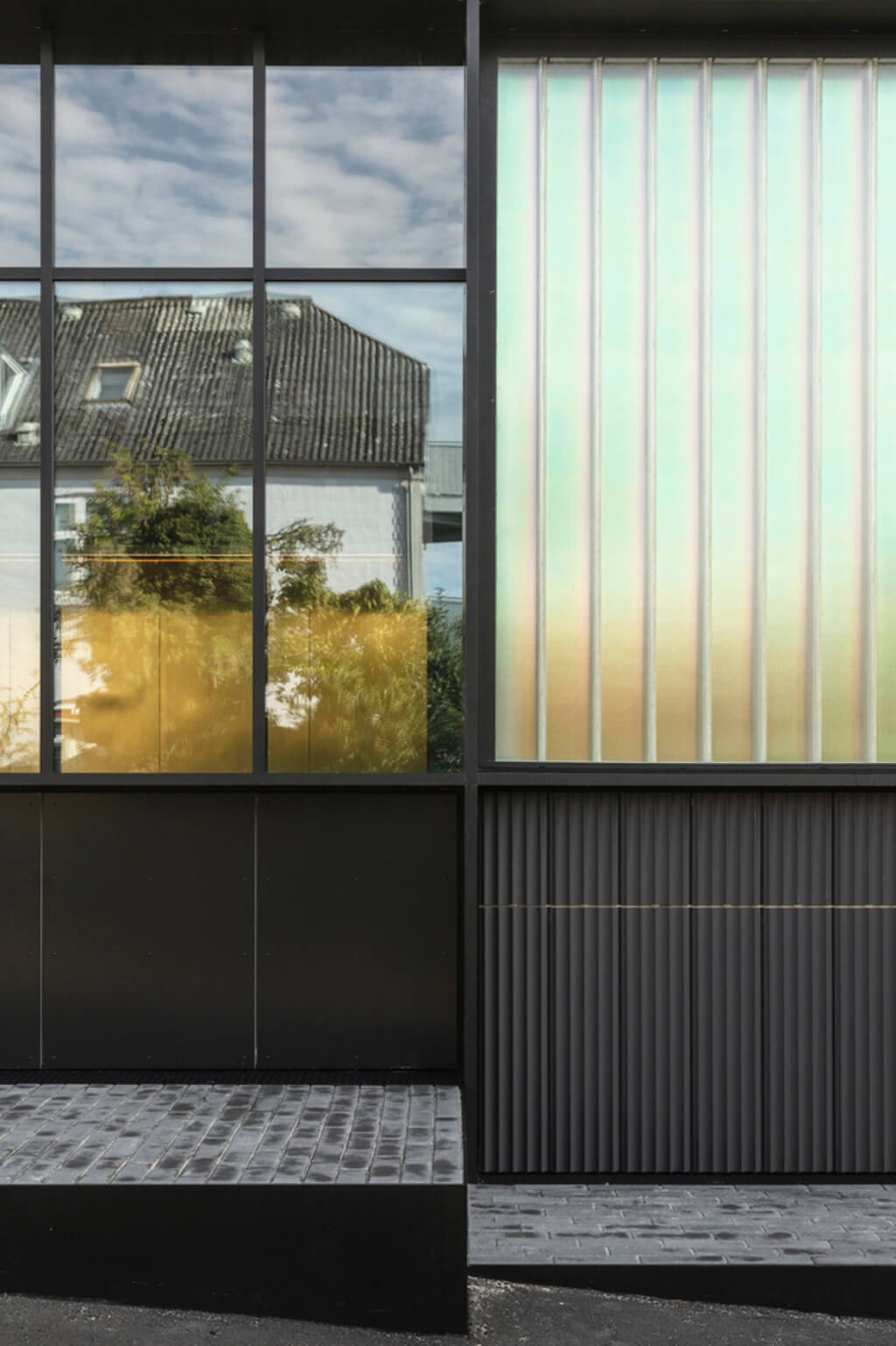 Source: adsttc.com
So what's in this Odsherred Theatre? There are a variety of spaces in this building, including classical theatre, stand-up, opera, satire, and theatre concerts. So whether you love singing, drama, or music concerts, this space is for you! There is also a beautiful and cozy theatre cafe that faces the pedestrian zone.
Though it is an intimate urban square, it offers so many things to the local community. This also includes access to a set of urban furniture which is specifically designed for leisure and play.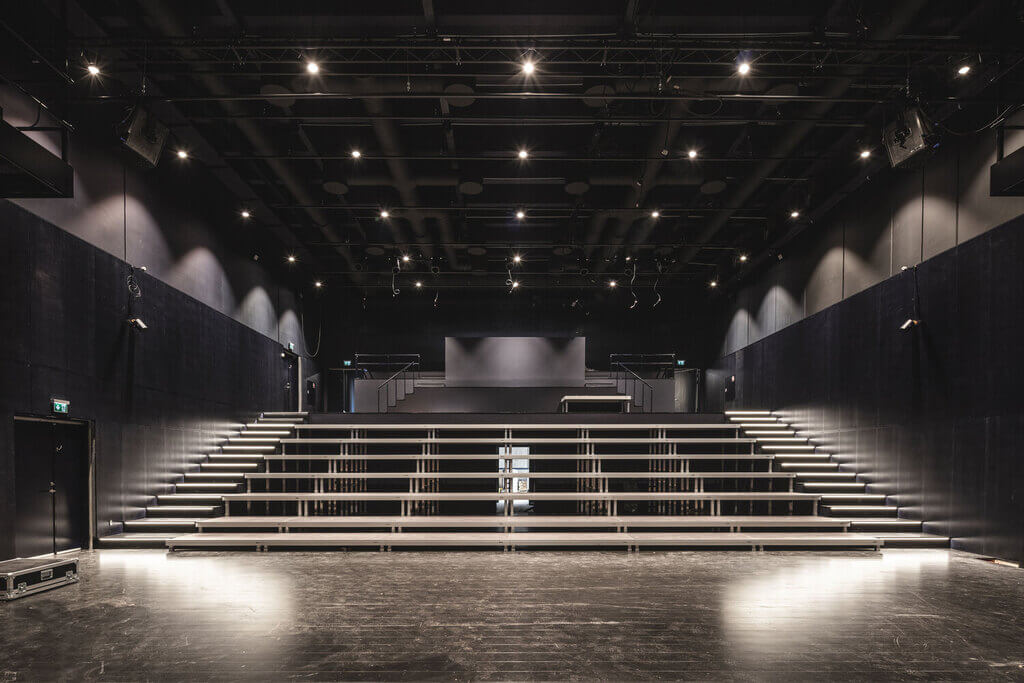 Source: adsttc.com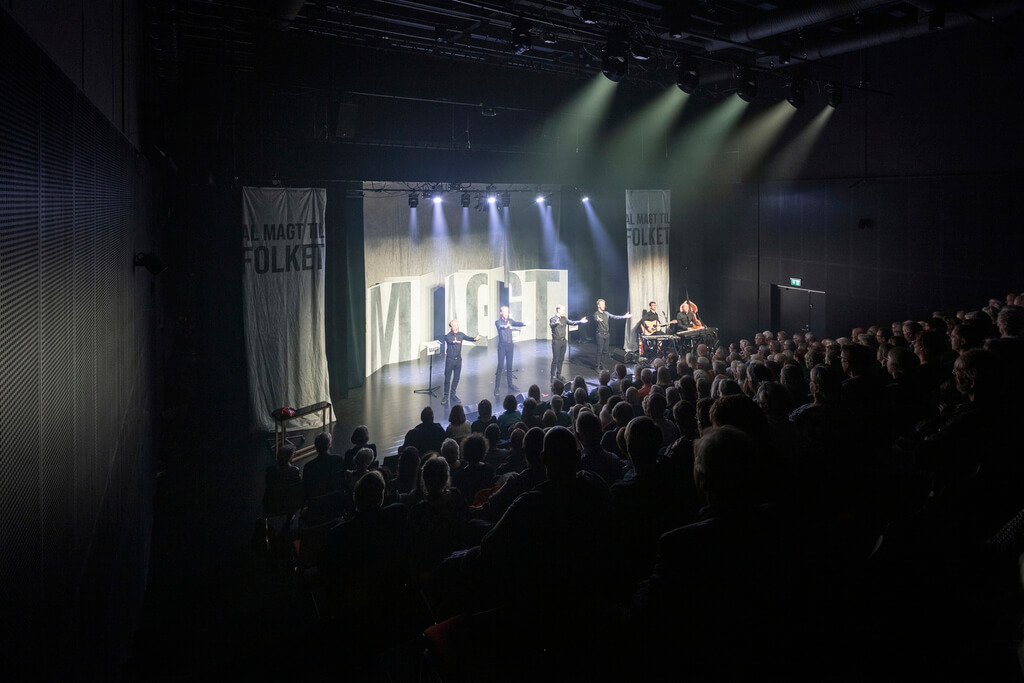 Source: adsttc.com
Apart from all these details, at the entrance of the Odsherred Theatre, there is also a small street scene. This is perfect for small happenings, gatherings, and improvisations. It also softly intervenes in the pedestrians' everyday life.
People can wait and see different events on the screen while going to work or doing daily chores. This gives a brief interaction between people sitting inside Odsherred Theatre and people moving outside the building.
"Odsherred Theatre is a huge gain for the city and the area. It makes a big contribution to the municipality's profile as an active and attractive settlement area, and it also strengthens the business in the community because of the strong cultural offers." – Thomas Adelskov, Mayor of Odsherred Municipality. 
Odsherred Theatre As a 'LANTERN'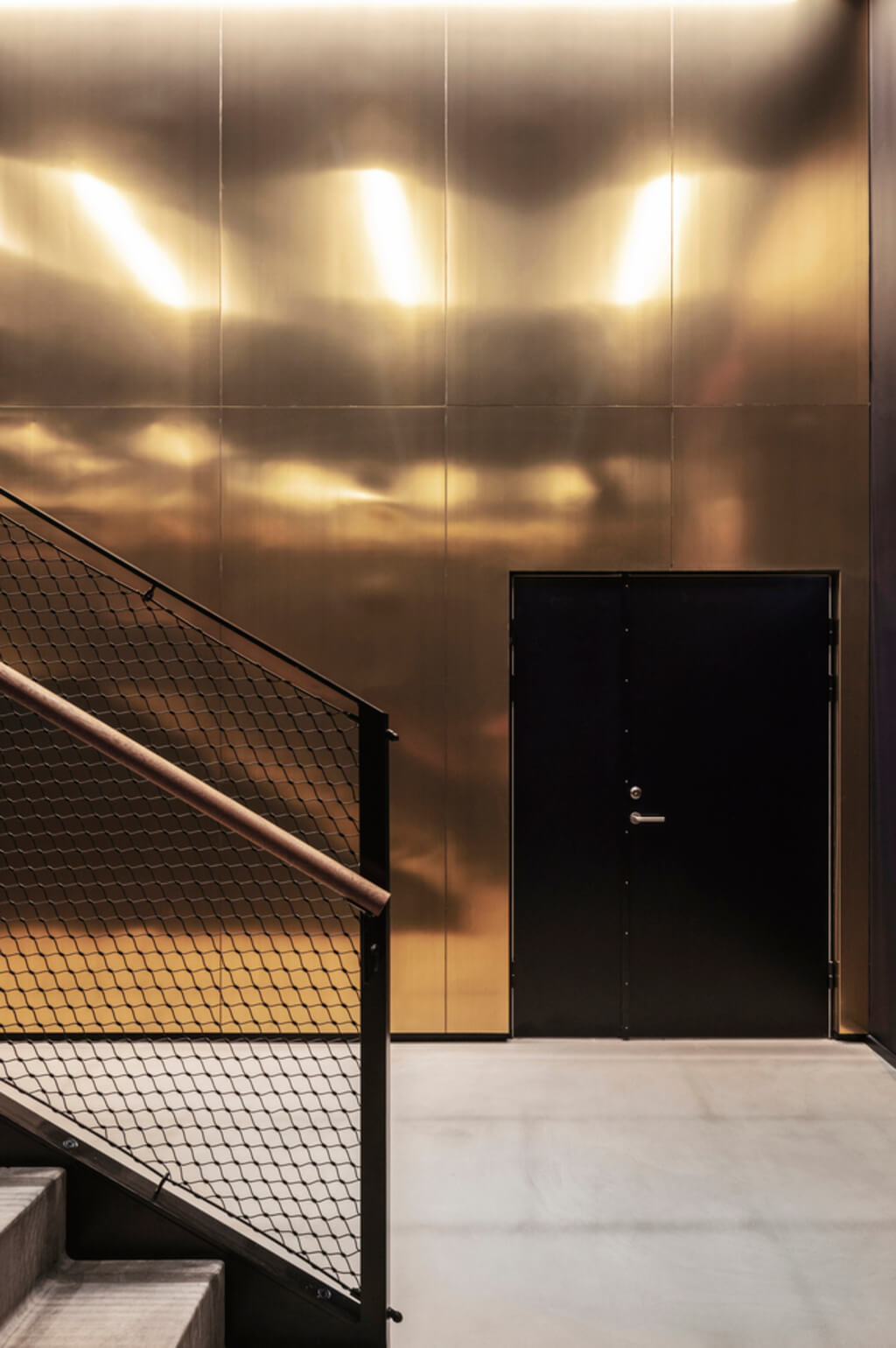 Source: adsttc.com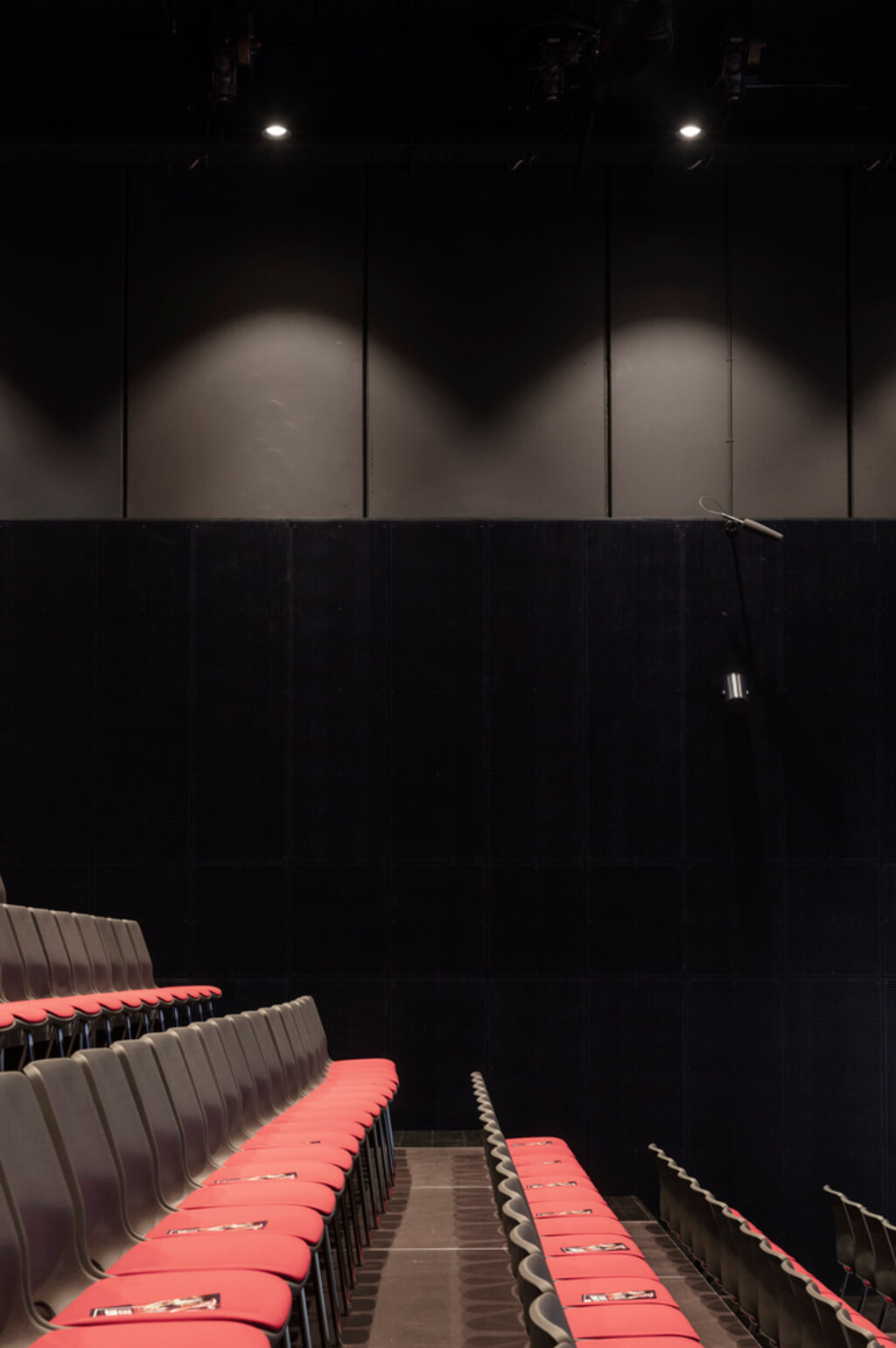 Source: adsttc.com
Source: adsttc.com
After reading this title, many of you might be wondering what that even means? Does this building look like a real lantern? To know first, take a look at its picture! That's because the interiors of this structure are mostly black and dark, whereas the exteriors have some shiny, golden reflections.
These reflections create a contrasting effect with the interiors and make the building look secretive. This creates a fascination and mystery in the minds of the locals and tourists. People immediately draw towards this building and want to explore the alluring secrets of the Odsherred Theatre.
The main facade is made from black terracotta bricks, and it will remind you of 'the stage curtain.' Architects also have included some large windows so that passerby can look into the theatre and enjoy the artists' performances and witness the daily 'laboratory of performance.'
The back of the building is totally opposite of the front part of the structure. The backside of the theatre is inspired by the aesthetics of mechanics used in theatre. Pretty interesting, right?
These mechanic parts offer views of the interior. Not only this but the backside of the building can also be opened. So if people want to make a connection between the stage room and the surrounding local area, they can simply just open this part of the building.
Also Read: Chapel of Sound Amphitheatre by OPEN Architecture
Mysterious Interiors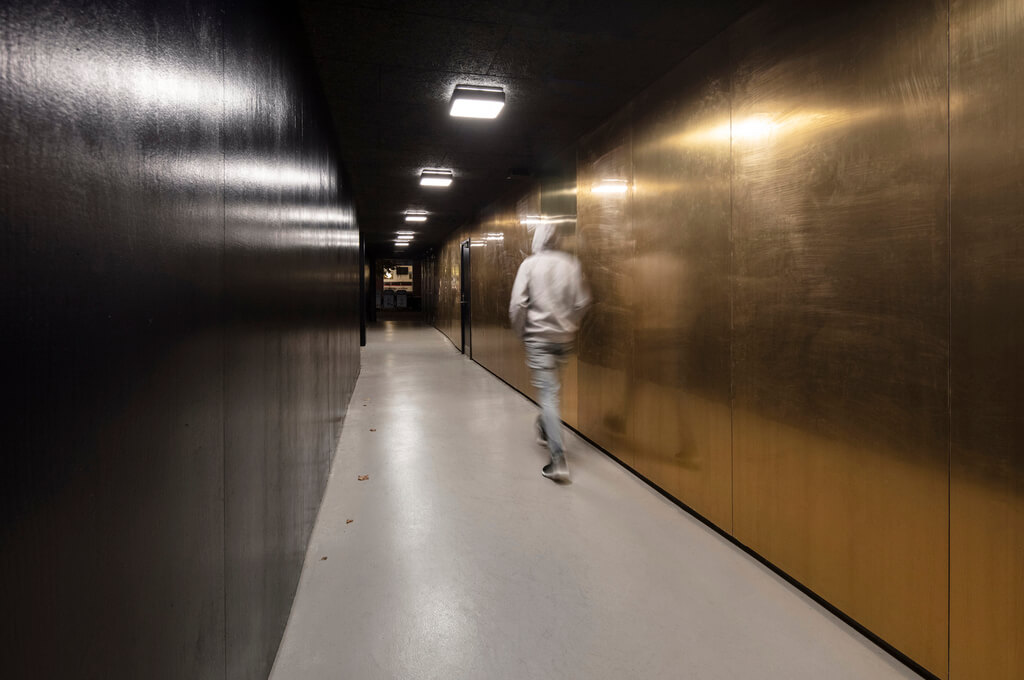 Source: adsttc.com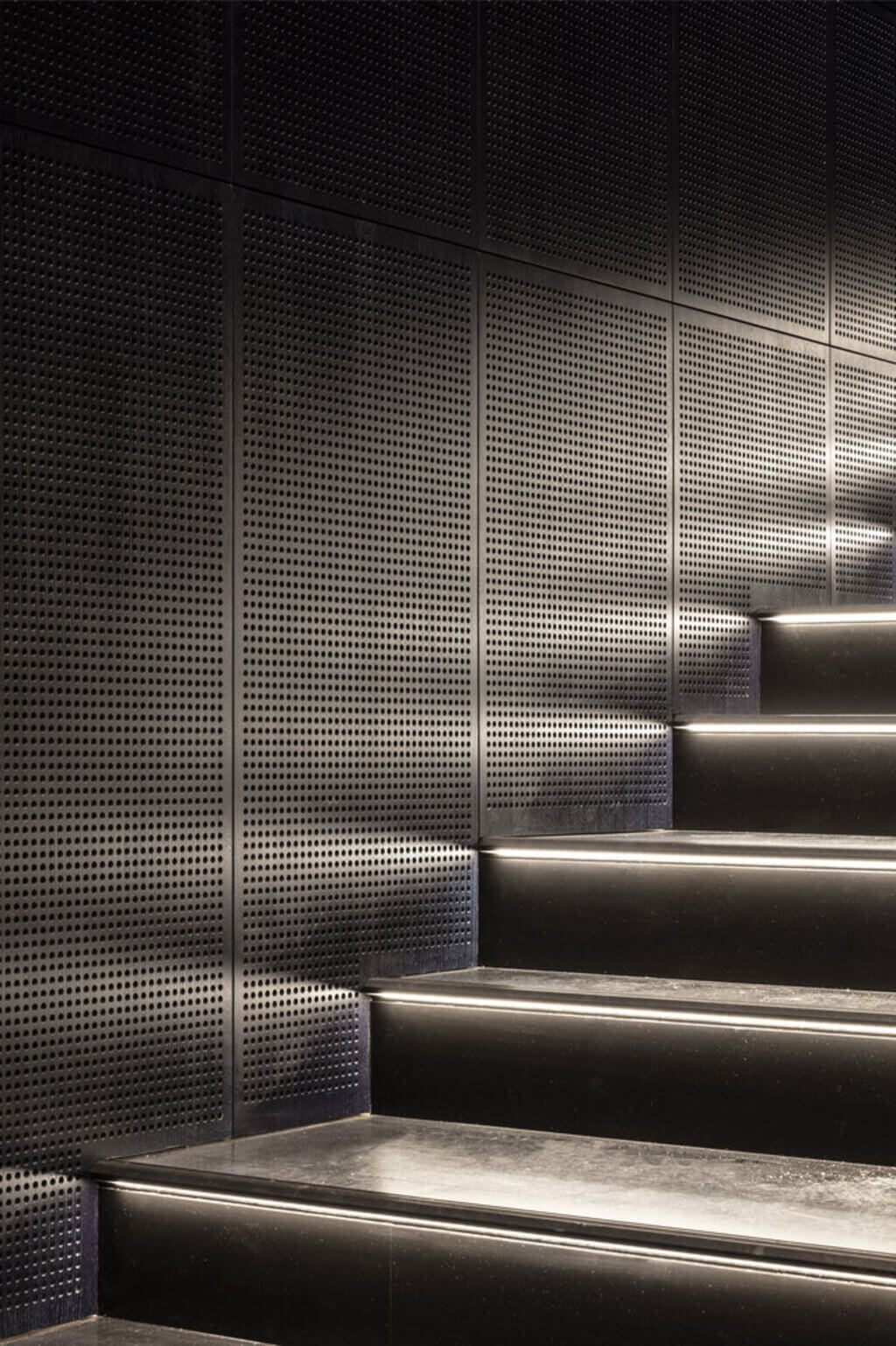 Source: adsttc.com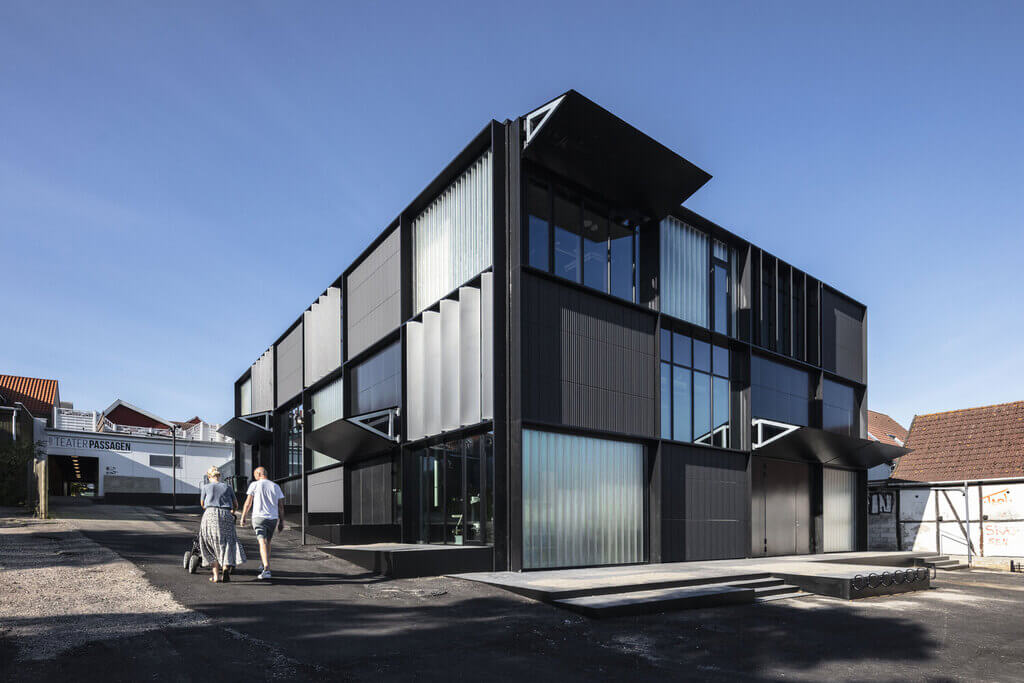 Source: adsttc.com
There is a space between the outdoor areas and the stage room, which functions as a workshop. Here all the props, sets, and other items for the theatre are produced. Do you know the secret jewel of the building? Yes, there is a secret jewel of the building known as the 'stage room.'
So what's new in that? Why is it called a jewel? That's because it is clad in golden anodized aluminium. It looks so beautiful when it reflects the surroundings. There is a large internal staircase to connect the existing theatre and the new structure.
"The cultural life is definitely a crucial engine for growth and development, and, with its very beautiful and exciting settings, our lively and flexible theatre makes it possible to develop, unfold, and experience – for the benefit of both the theatre, the audience and the citizens, the entire city and the municipality." – Chairman of the Building Fund Odsherred Theatre, director Lars Nybjerg in a press release from Odsherred municipality.
The Bottom Line
So, this is all about Odsherred Theatre by Christensen and Co Architects. This structure is truly like a lantern with bold shining exteriors and dark interiors! Odsherred Theatre Denmark provides a common platform to locals and tourists; that's why it is strongly founded in the local community.
I hope you like this blog about Odsherred Theatre by Christensen and Co Architects. Don't forget to share it with your friends and family or with anyone who is interested in arts and theatre.
To know more about the various types of structures around the globe or home improvement techniques and decoration ideas, explore Architecturesstyle.
For daily updates about architectures, don't forget to follow us on our Instagram page, Architecturesstyleideas.
Himadri Shakya
Himadri Shakya is an enthusiastic Content Writer and Editor. She loves to create creative, engaging, and SEO-friendly content. Through her extensive research skills and practice, she has been generating high-quality and informative articles, and blog posts for over 4 years.
Related posts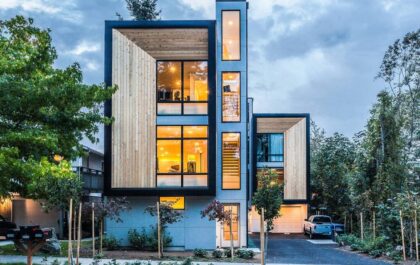 27+ Stylish & Modern Townhouse Designs for Urban Living.
The townhouse's first impression is normally too small, too compact, too narrower, and the list is endless. Well, let us…