Chilly afternoons and evenings call for outdoor patio heating ideas, especially if you plan an outdoor party year-round. You may have a fireplace, electric heater, or fire pit in mind, and that's okay. It's an investment that requires some research and financing.
What are the best patio heaters? Well, it's not like getting groceries from Walmart; neither is it complicated. We will help you find the best choice. For instance, how ample is your outdoor space? How about the current and desired overall design? The efficiency will also vary based on the heat source and the area it will use.
Let Us Check Out Various Outdoor Patio Heating Ideas
Electric Heaters
Source: wp.com
Your outdoor patio probably has a few sockets for plugging in. And one is all you need for this simple heating solution that requires no redesigning or significant changes to your patio. It is also ideal if D-day is approaching and you have little time to focus on detail. As a tried and tested option, no worries about its effectiveness.
Getting heat distribution all over the patio can be a challenge if your outdoor is spacious.
Fortunately, electric heaters come in various options.
The first is stand-alone heaters, whose height is adjustable to ensure you get heat exactly where you need it, like around your seating area.

The second alternative is permanent; the electric heater is fixed on the ceiling or other position on the patio based on your liking and distance from the plug. A fixed electric heater is better if you have children around. Additionally, chilly weather will no longer threaten your outdoor moments due to an even heat distribution.

Thirdly, a table-top heater is the last choice on the list, and it works just fine.
So, for electric heaters, ensure you get energy-efficient ones like the infrared electric heaters. However, one accident or extreme weather condition in your area may leave your guests at the mercy of the cold.
Fire Pits
Source: homedit.com
For a trendy outdoor design, modern architects are sticking to the appealing fire pit lane. Depend on your liking, there are a variety of options at your disposal. From those that use wood or gas to portable or fixed ones, the choice is yours.
However, their designs, shapes, and sizes are something to keep in mind. With designs, it can either be rustic or contemporary to flow with your landscape design. The shape depends on the eyes of the beholder, while the size is dependent on your patio size.
If you want to create a focal point for warmth, fire pits are perfect. Is it applicable for any patio? Unfortunately, it is not. If your patio features wood or vinyl decking, you will have to select one made for wooden decks. Not to worry, as we have more options below.
If you care for the environment, wood fire pits are not eco-friendly due to carbon emissions, damaging the ozone layer. Moreover, the smoke may be unpleasant to both your family and neighbours. While you may reap warmth benefits, your neighbour may have a different thing to say.
Fireplaces
Source: sndimg.com
They say old is gold, and dated fireplaces are classics that contribute to your outdoor design while still serving the purpose. With various sizes and designs available, you can choose one that suits your space and takes your outdoor patio up a notch. They can also be pre-made or fixed.
But just like the fire pit option, you need to be cautious of your surroundings.
Gas Heaters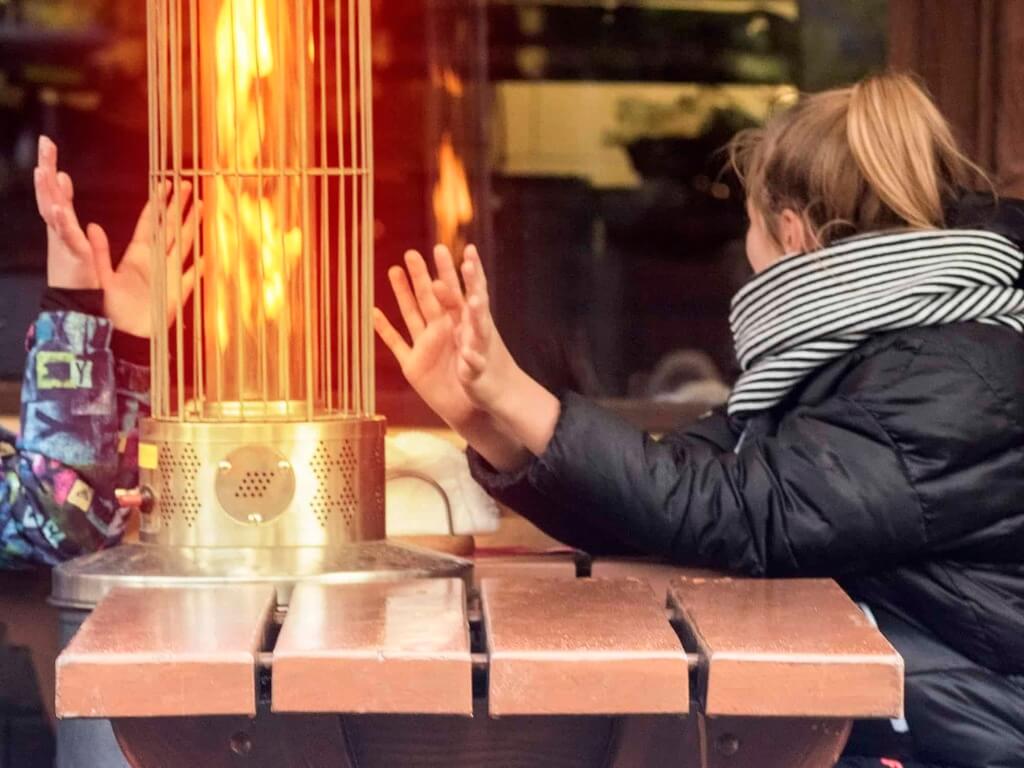 Source: livingtheoutdoorlife.com
Most bars and restaurants are embracing the gas heater idea, with the most popular being tower heaters. That doesn't mean your outdoor space cannot qualify for gas heaters installation. Other modern designs will boost the feel and outlook of your patio without leaving your guests in the cold, promoting relaxation and comfort.
Are gas heaters safe? Yes! Stick to the manufacturer's storage, usage, and maintenance guidelines, and you are good to go.
Conclusion
While deciding to get a cosy solution for your outdoor space is one step, choosing the apt one for you is another. For quality materials and the best installation services, you can only rely on the best in the industry.
Go through a variety of firms' customer reviews to gauge their services. Remember that whether you want to employ electric heaters or fire pits, the choice should suit your pocket status and overall design needs.
Pro tip? Choose appealing durable designs with factors like availability in mind and whether they work for you. What is life without comfort? Gift some snug comfort to your outdoors!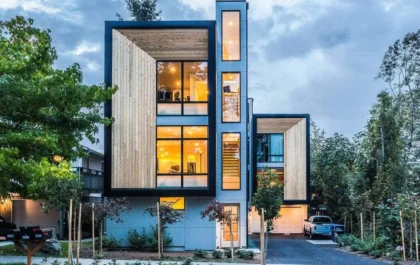 27+ Stylish & Modern Townhouse Designs for Urban Living.
The townhouse's first impression is normally too small, too compact, too narrower, and the list is endless. Well, let us…