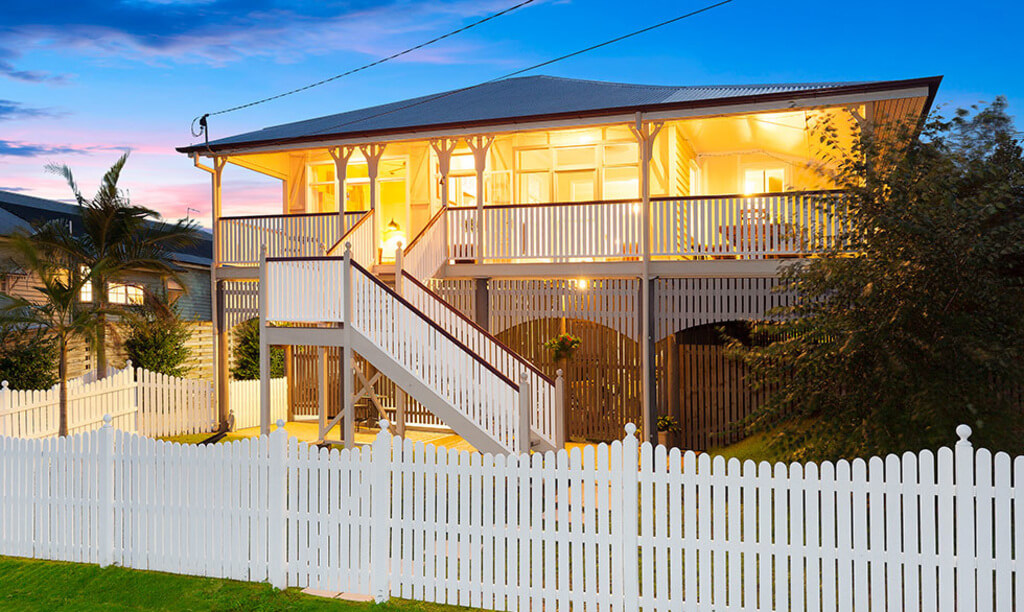 Australia is a beautiful country that is famous for many things, but when it comes to architectural style, no one can defeat the Brisbane region! This area is filled with some gorgeous Queenslander houses! 
Have you ever heard about Queensland architecture?
Queenslander architecture basically refers to a home type that has endured for more than a century. This style originated in Queensland, Australia, in the mid-1800s, and its construction continued until the end of World War II. 
Due to its cottage-style charm and relaxed appeal, today, Queenslander is one of Australia's most iconic architectural styles!   
Queenslander-style homes come in a number of architectural variations. From traditional subtropical homes to modern classic ones, Queenslander houses have various features.      
Do you want to know more about this unique architectural style? Keep reading on!
Today in this blog, we'll tell you everything about Queenslander houses. We've covered everything in detail, from history and origin stories to key characteristics and features. At the end of the blog, we've also gathered up some of the best Queenslander homes in Brisbane. So keep reading till the end!
Let's begin. 
What Is a Queenslander House?
Queenslander architecture is a term used to describe the traditional residential housing style in Queensland, Australia.  
Originated in the mid 19 century, the Queenslander houses were initially and specifically designed for a sub-tropical climate. They were mostly built of timber and elevated above-ground to get proper ventilation.   
However, today various styles and interpretations of the classic style can be seen all around the country.
Here's the overview of the Queenslander Architecture:    
Queenslander Houses Overview
Defining period
: 1860s to the late 1930s
Key characteristics: Elevated structure, timber frame, expansive verandah, pitched roof, decorative timberwork
Commonly seen in Queensland and northern New South Wales
History of Queenslander House
Do you know when the first Queenslander house was built?
These houses were first constructed in 1850, and even today, it's one of Australia's most distinct regional architecture types!  
Scholar John Freeland characterised these homes as "the strongest regional identity in the creation of a native indigenous style."
Over the years, the Queenslander architecture has evolved and gotten along with other styles, including Victorian, Colonial, Federation, Ashgrovian, Arts and Crafts, and Inter-War bungalows.  
According to the Queensland Museum, "They are now valued as a key element of Queensland heritage, and conservation and renovation of Queenslanders is widespread."
Key Characteristics of Queenslander Houses
Now let's move on to the key features of the Queenslander Architecture. Here are some of the most common elements you can see in most Queenslander-style homes. 
Expansive Verandahs & Roofs
There are at least one of two verandahs in the house, and most of the time, they're situated either in front or back of the house. These open spaces are included to increase indoor and outdoor living. 
People usually love to sit during the day and sleep at night in these verandahs. Roofs were also designed to protect the residents from any kind of direct and harsh sunlight or any type of weather conditions. 
Decorative Timberwork
Queenslander houses are famous for their unique decorative timberwork. To increase the visual appeal of the residence, functional as well as decorative features are included, like balustrades, pediments, column brackets, and timber screens. 
Stumps
With the help of stumps, the light timber-framed house structure is elevated above the ground. This raised structure provides good ventilation and can also be placed on variable terrain. 
Lightweight Materials
Lightweight materials like light timber frames and corrugated iron material are used to build these dwellings. This way, the architecture is pretty simple, and it also allows the residents to modify their houses later.  
Queenslander housing style is an ultimate sustainable design solution. What do you think? 
Windows and Doors
Double-hung windows and doors are usually seen in these types of homes. They're specifically placed in places where they open to verandahs. This way, residents living inside can enjoy the fresh breeze, and also it will keep the temperature under control in hot and humid weather.             
5 Fabulous & Charming Queenslander Homes
Since 1840, people have been mesmerized by the beauty of Queenslander architecture. Here we've picked some of our favorite ones around the country. Take a look at them: 
1. Classic Queenslander House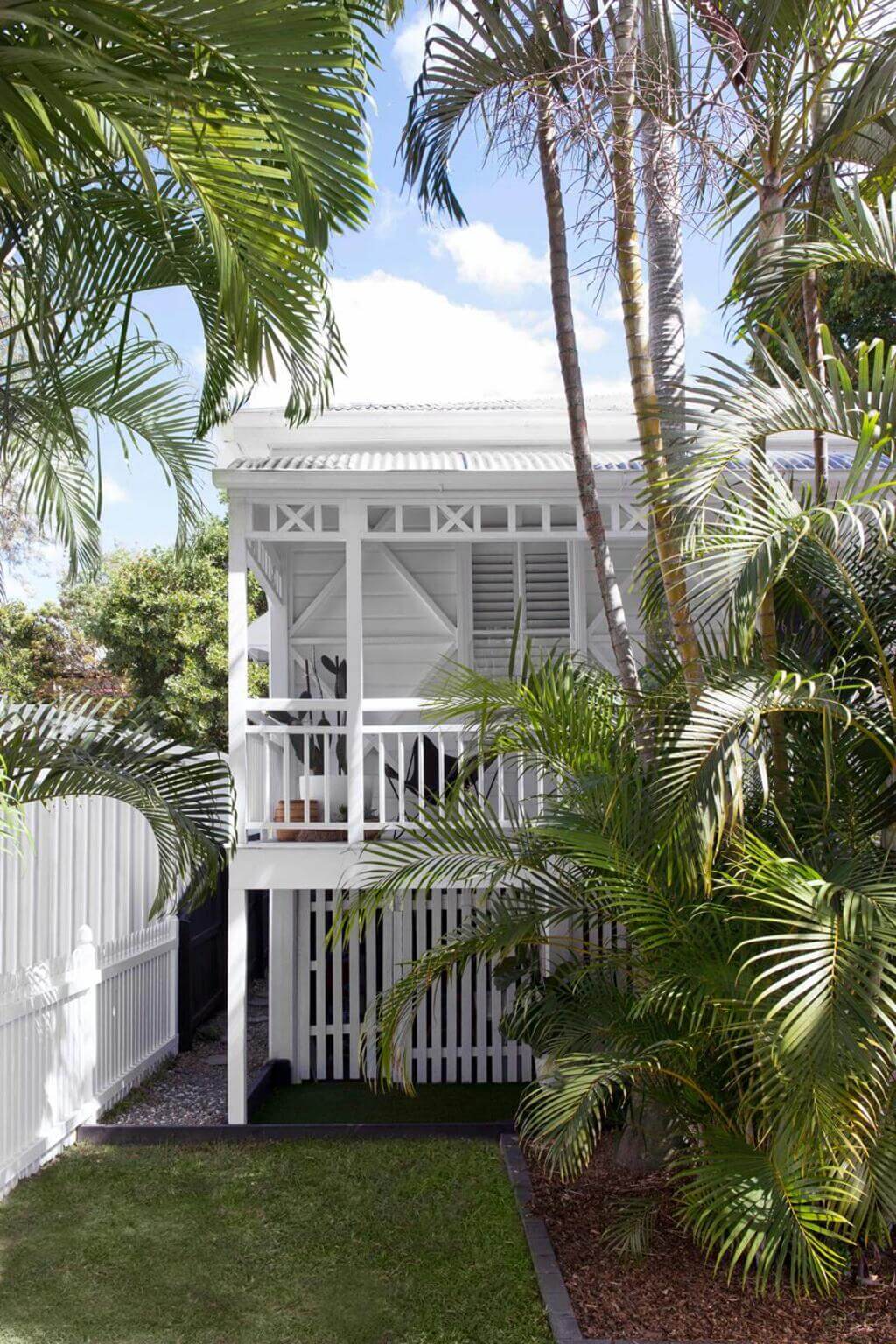 Source: cloudfront.net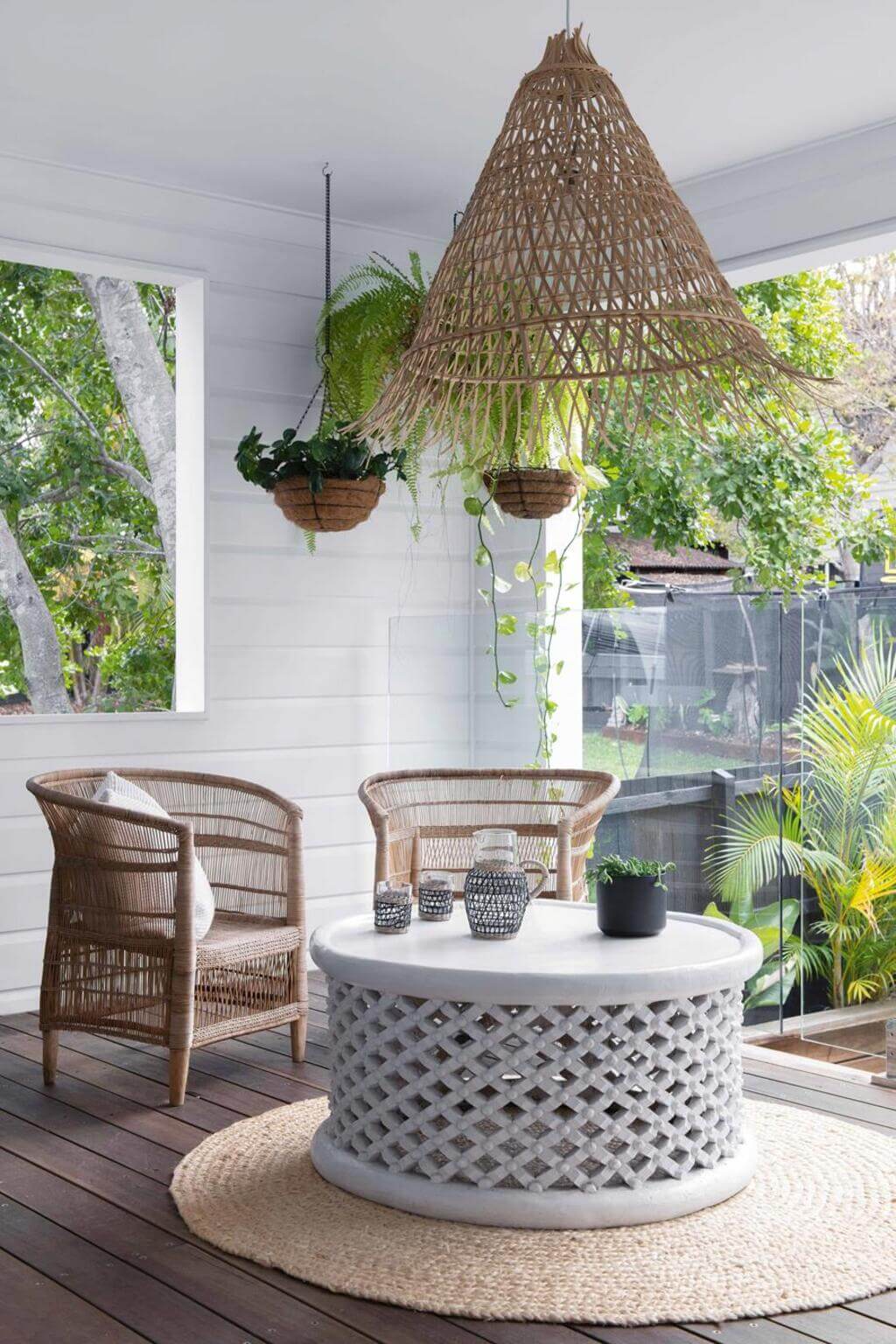 Source: cloudfront.net
This house is designed by the owners, Jordan Cash and Dion, who are, in fact, also Queensland interior designers. They live with their three-year-old daughter and Forrest, the family's fluffy Samoyed dog. 
This is a heritage 120-year-old worker's cottage that has many beautiful architectural features. Built-in 1890, this house has contemporary beach-inspired interiors and classic Queenslander exteriors. 
2. A Brisbane Queenslander Home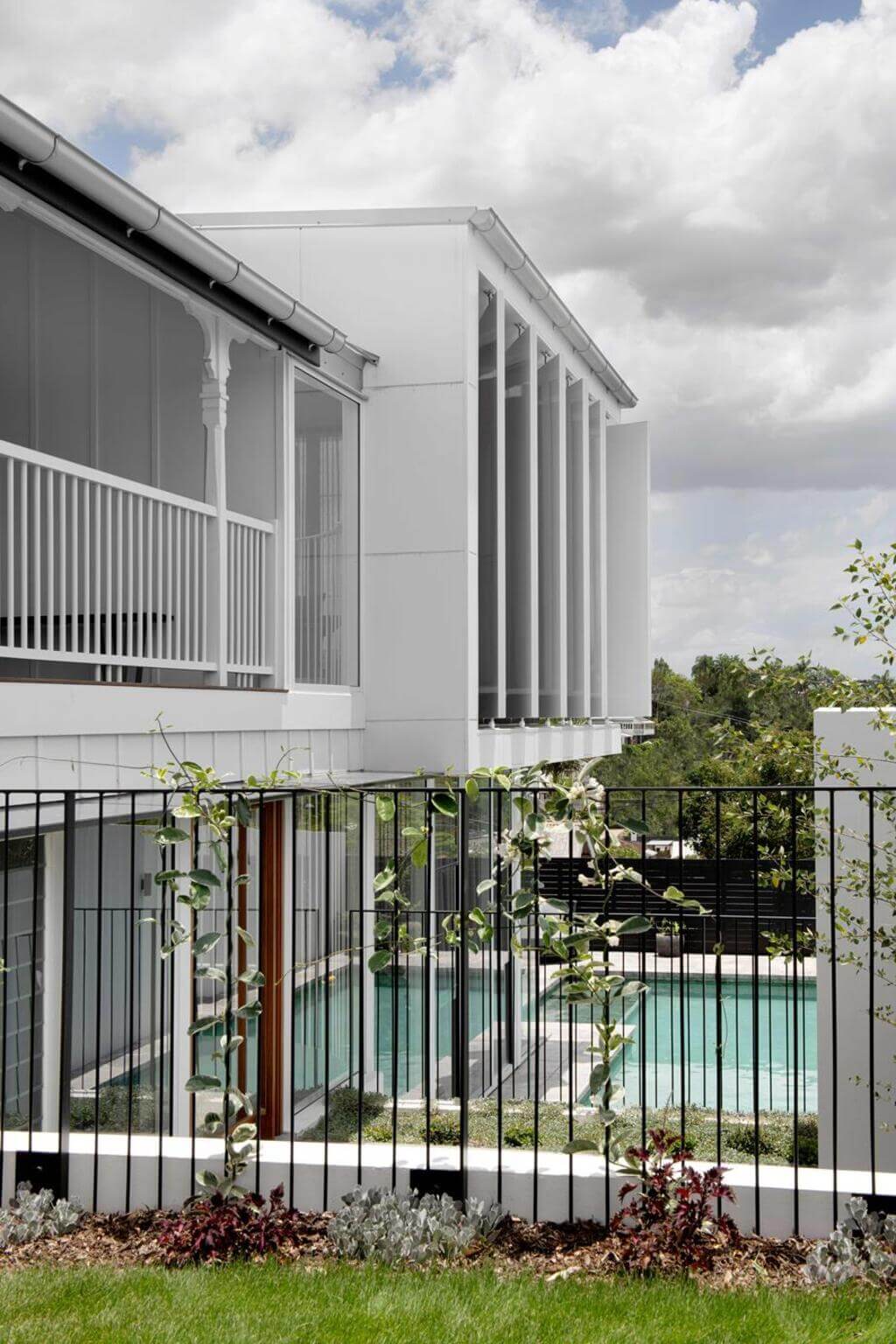 Source: cloudfront.net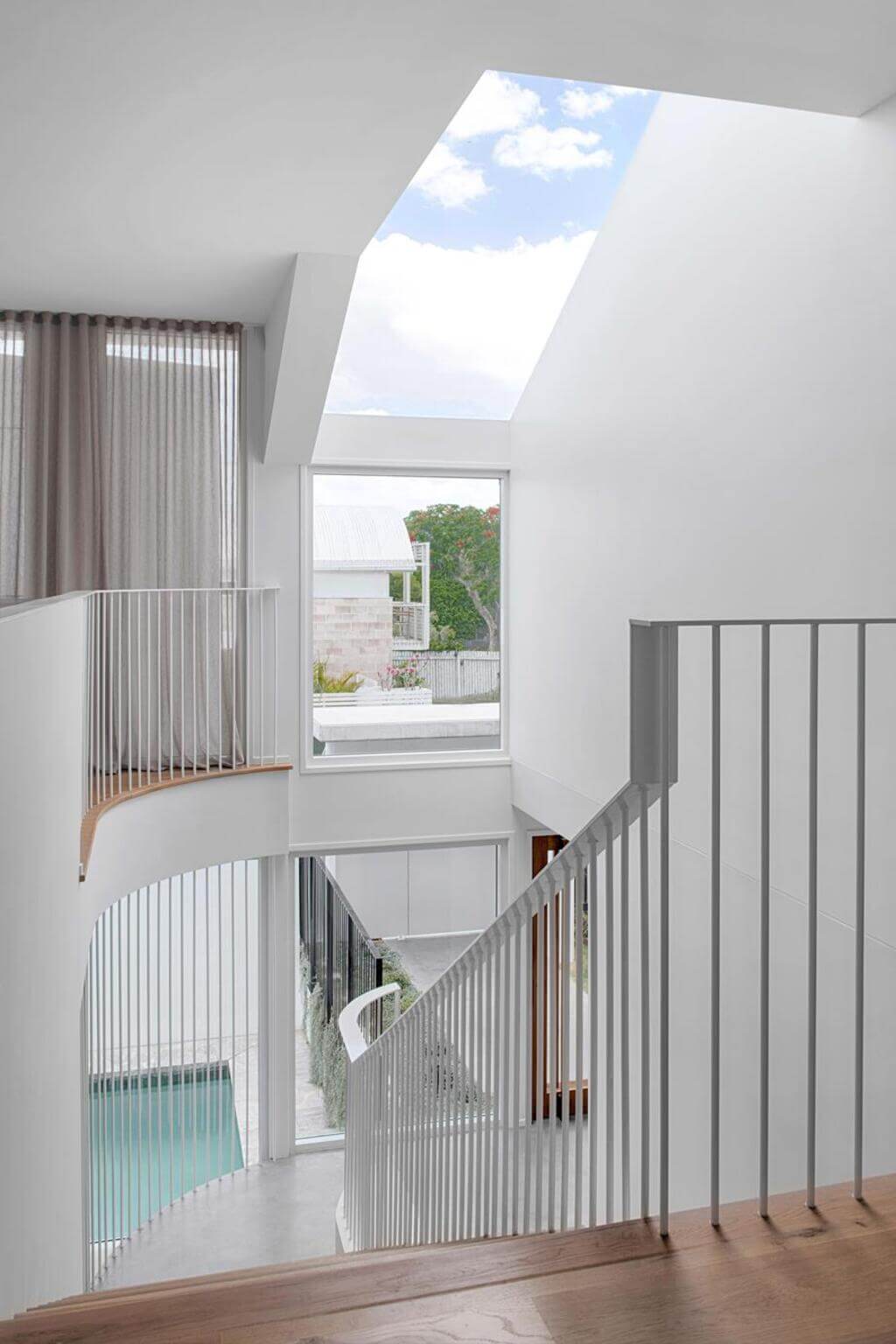 Source: cloudfront.net
This is a five-bedroom, two-story traditional Queenslander residence located in the inner west of Brisbane. The entire planning and renovation took around 19 months. The homeowners of this beautiful home are Katrina Meynink, food writer and cookbook author; her husband Tom Slaughter, an ENT surgeon; and their three children: Luella, Claudette, and Edelie.
The new structure was cleverly crafted onto the original structure. The house was designed to get as much natural light; that's why many doors and windows are placed all around the house. Other noticeable features are thermo-regulating concrete floors and solar heating with battery storage. 
3. Modern Queenslander Residence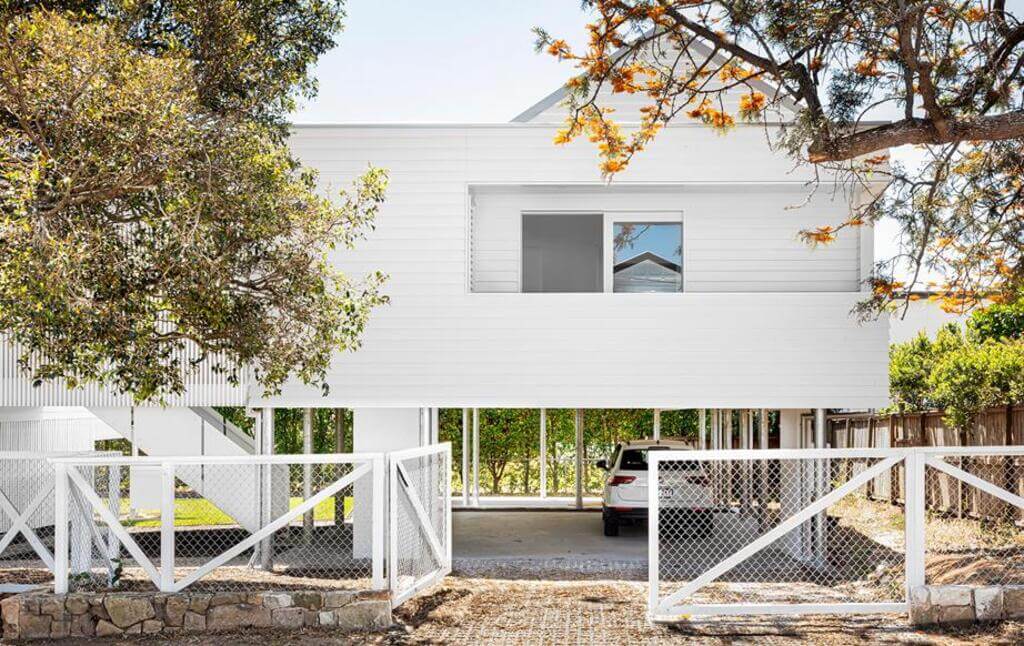 Source: cloudfront.net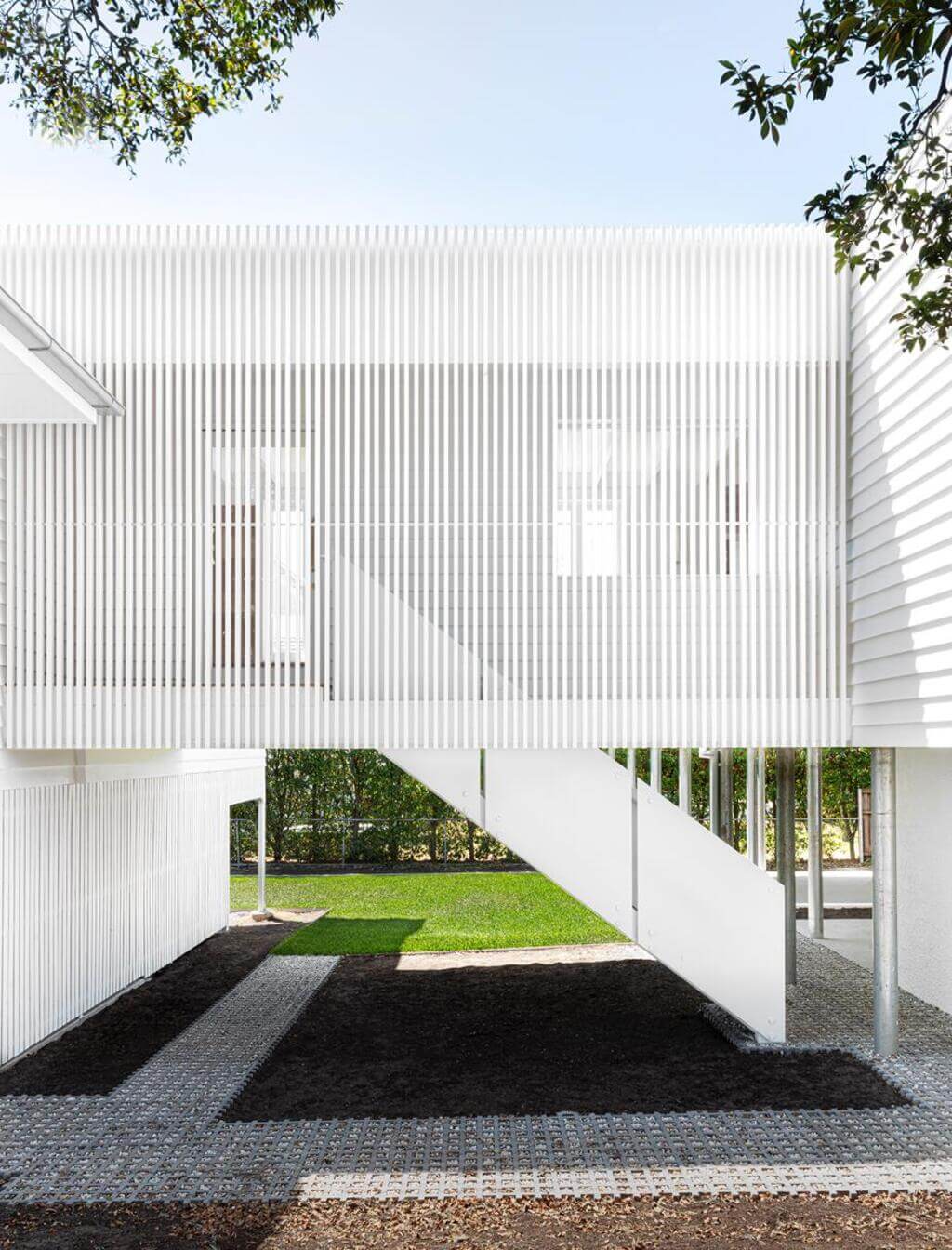 Source: cloudfront.net
This gorgeous modern home belongs to Hannah and David Hodson. They wanted a place with a relaxed lifestyle but without ignoring the postwar roots of the house. The architects have added an interesting extension to the original architecture. 
4. A Resort Style Queenslander House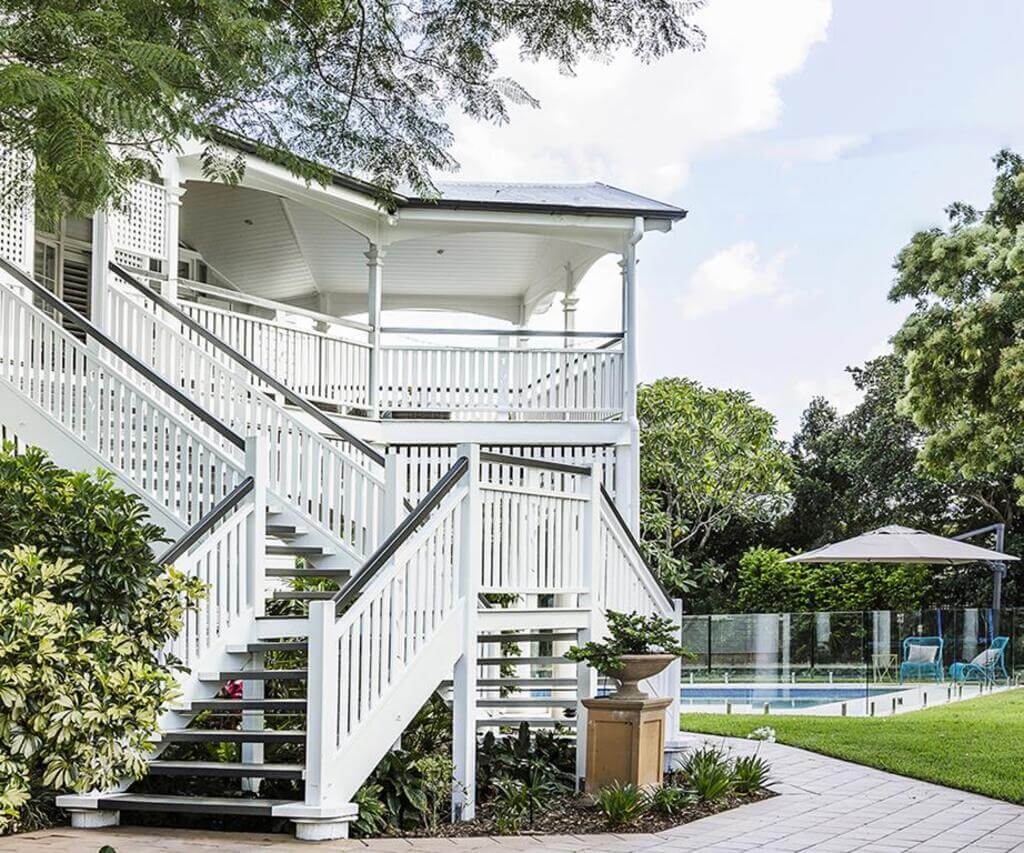 Source: homestolove.com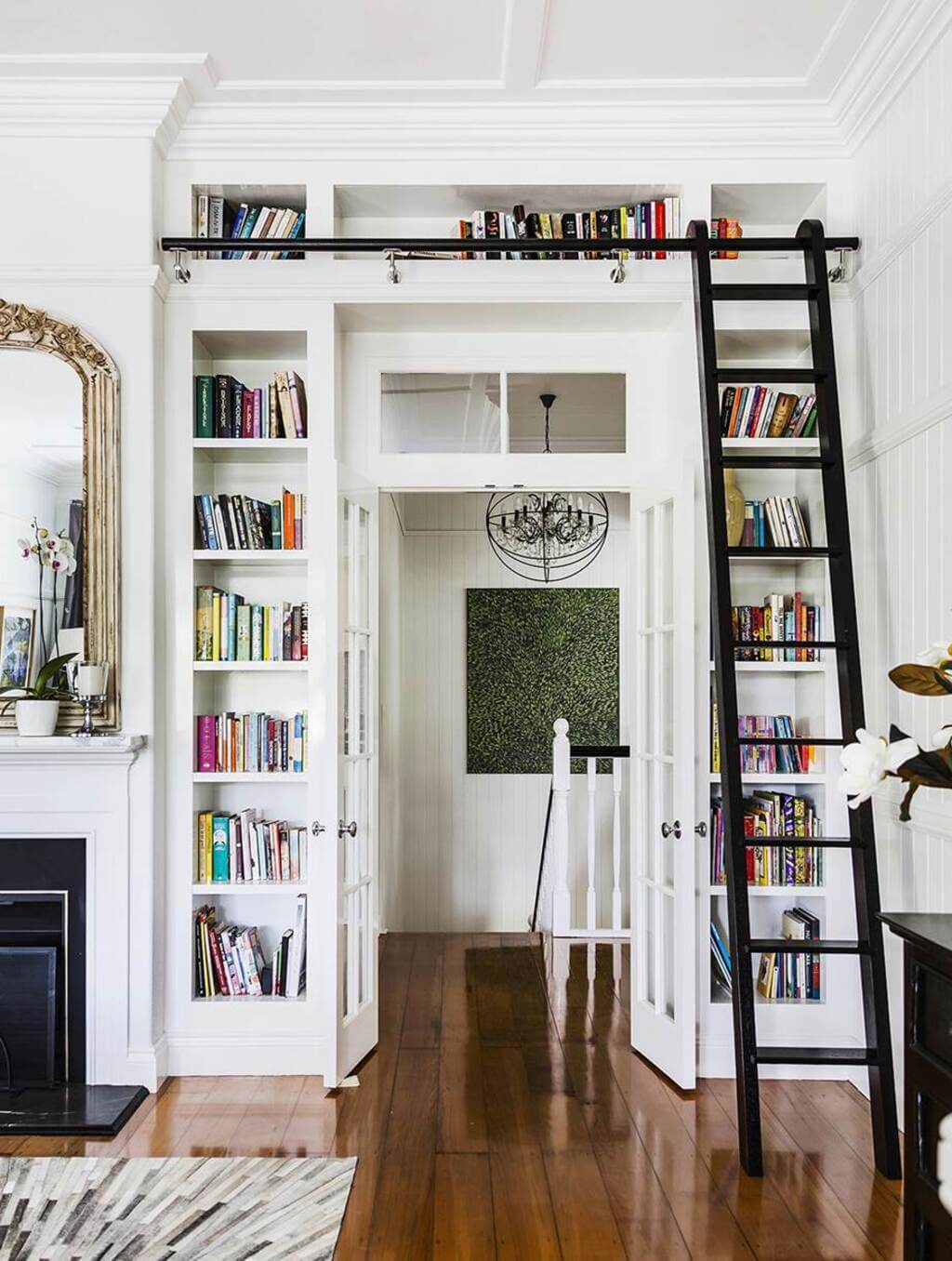 Source: homestolove.com
This two-level circa-1920s property belongs to Kylie and Brett. They transformed this idyllic six-bedroom Queenslander into a resort-style family home. Look at all those white trimmings; aren't they beautiful?  
There is so much to adorn this property, from deep verandahs to bifold doors and a minimal color scheme. 
5. A Former Worker's Cottage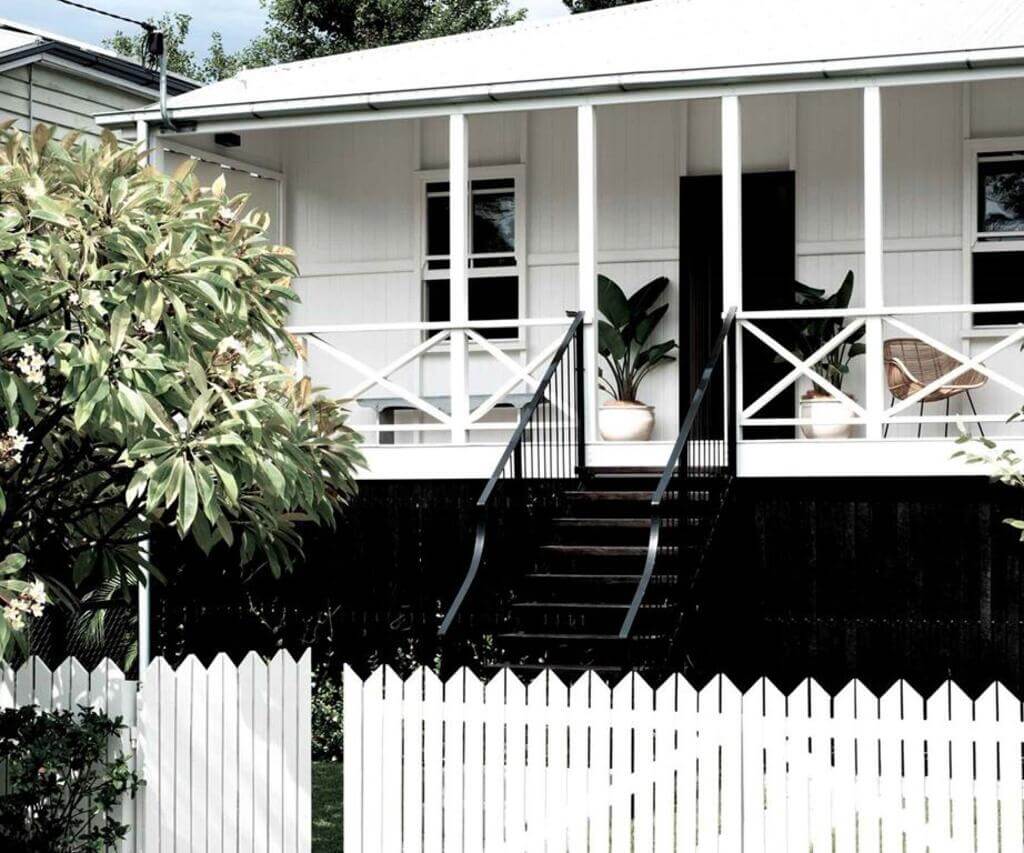 Source: cloudfront.net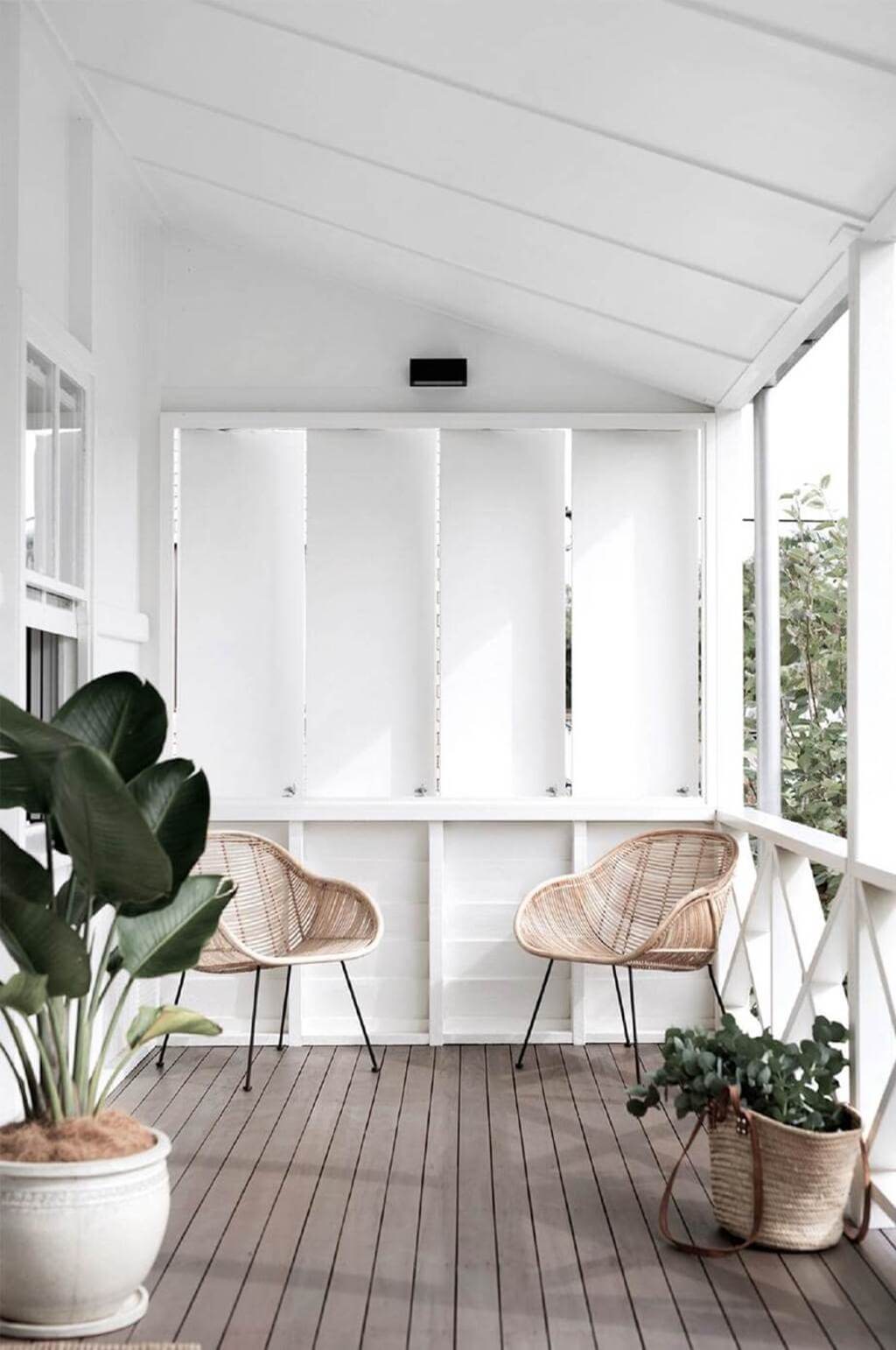 Source: cloudfront.net
I know it's hard to believe that it is a worker's house. Actually, it was but not now. Because it is now a modern home owned by the previous residents. Designers have given this place a refreshing monochromatic look and transformed it into a dreamy holiday home.
Also Read: 9 Different Types Of Architecture: Quality, Characteristics, And Famous Buildings!!
Do you love this architectural style? Do you want to see more homes?
Just scroll down! 
Here are some more interior and exterior Queenslander house ideas: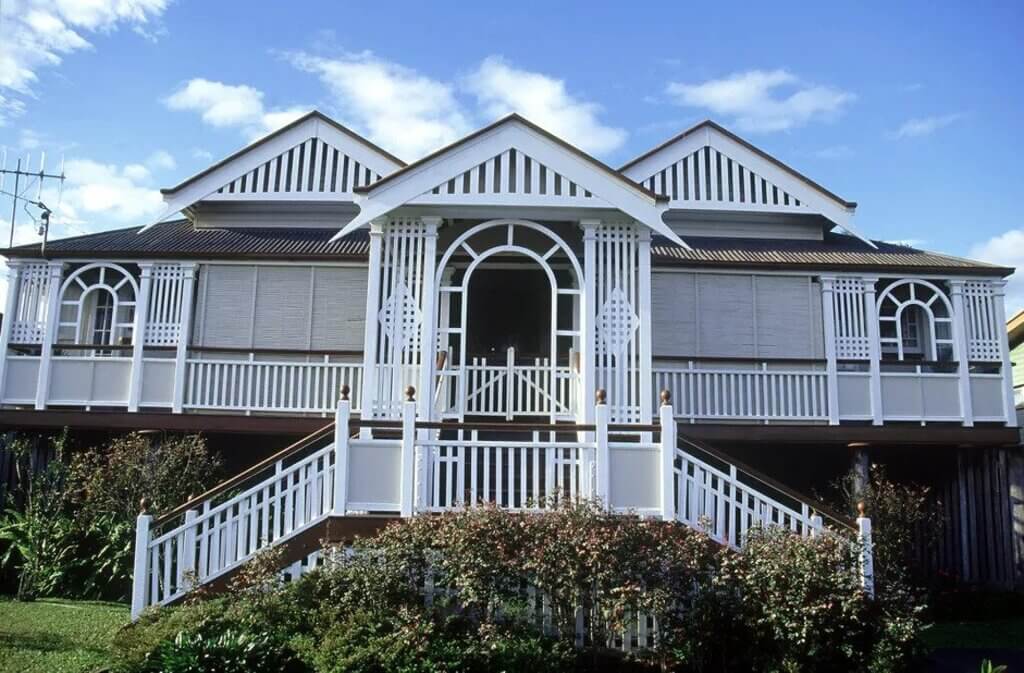 Source: thespruce.com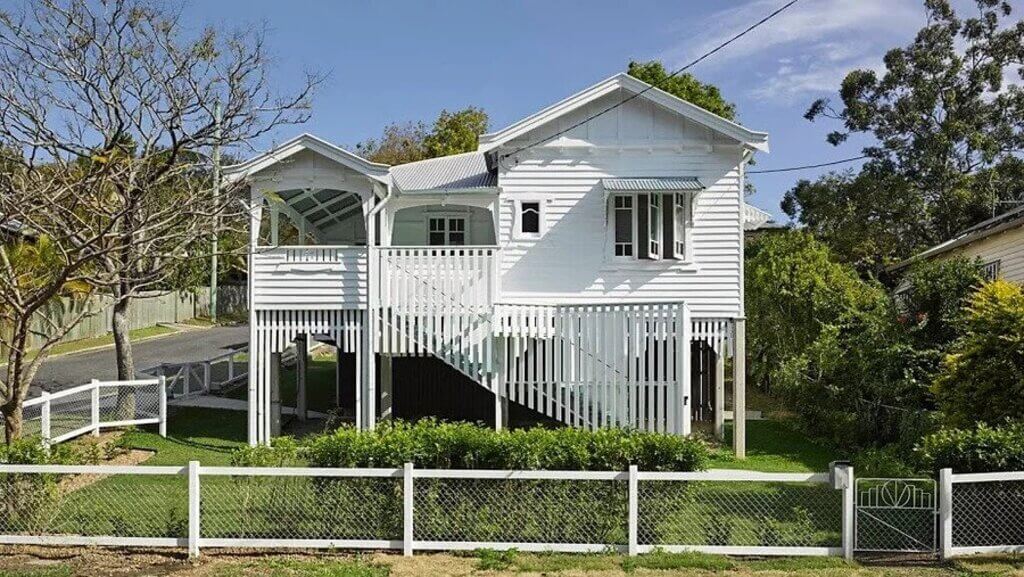 Source: wixstatic.com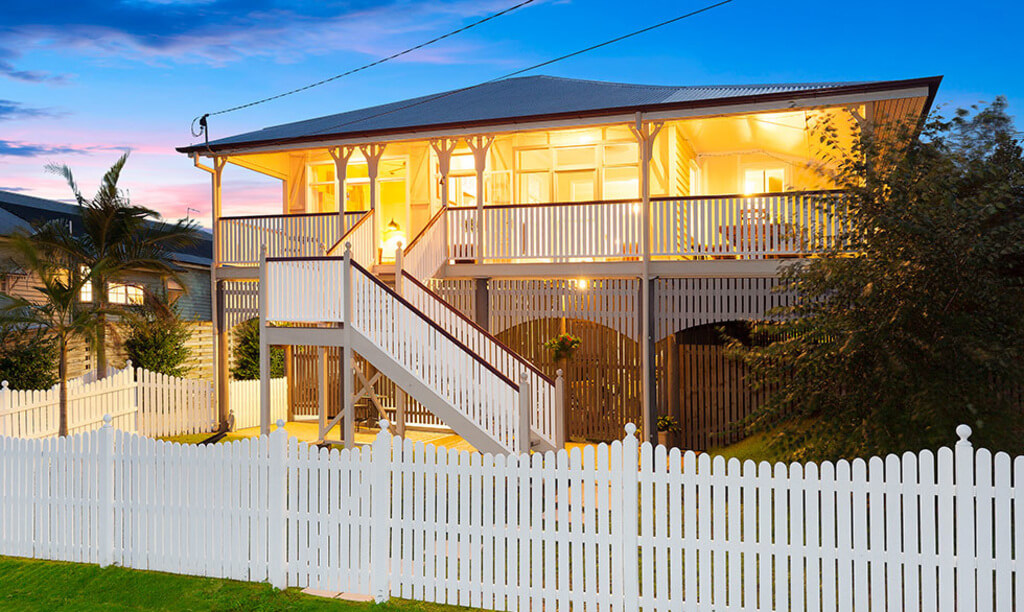 Source: domain.com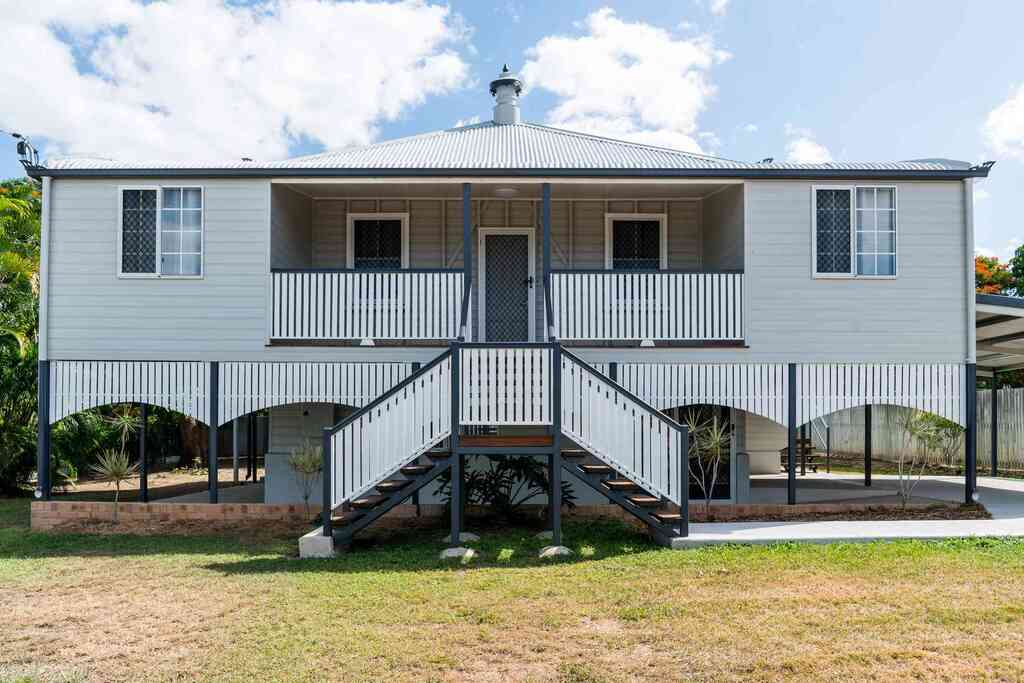 Source: thespruce.com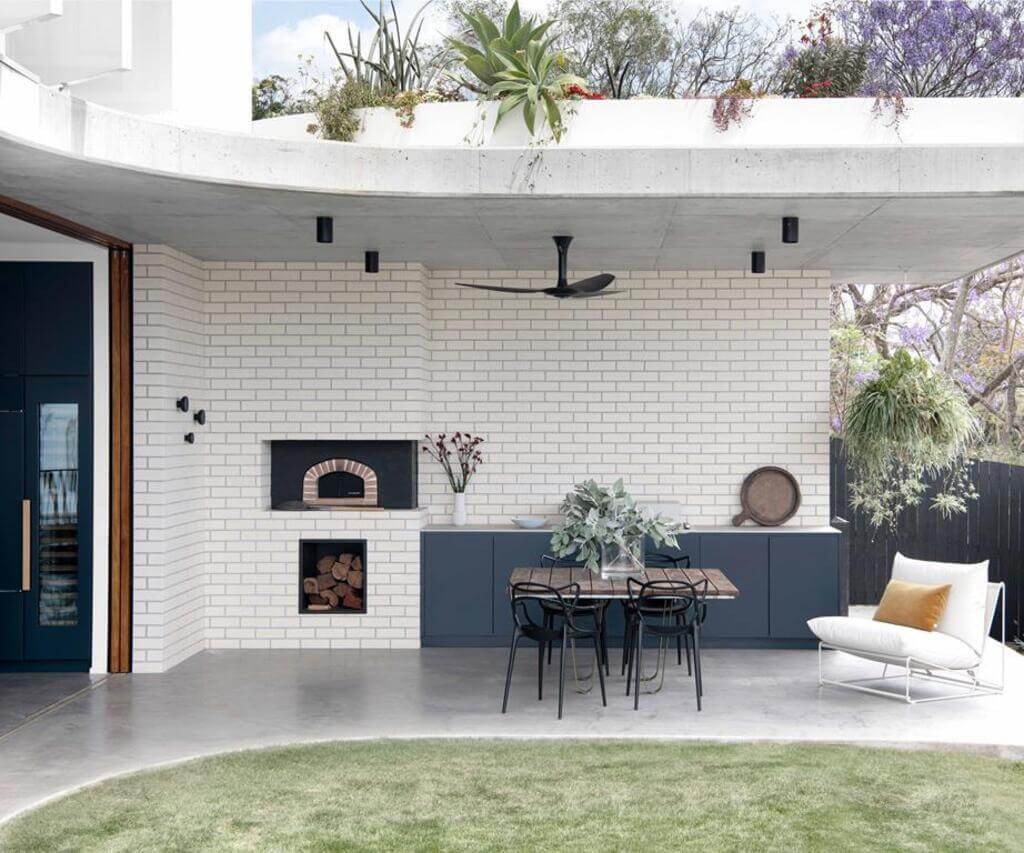 Source: cloudfront.net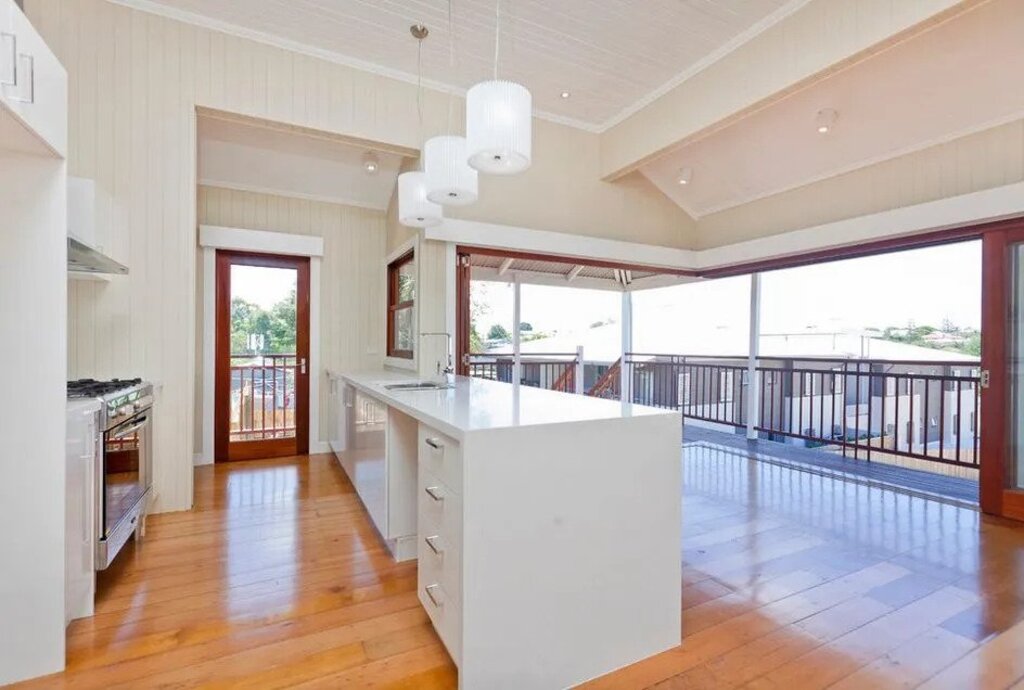 Source: casepractice.ro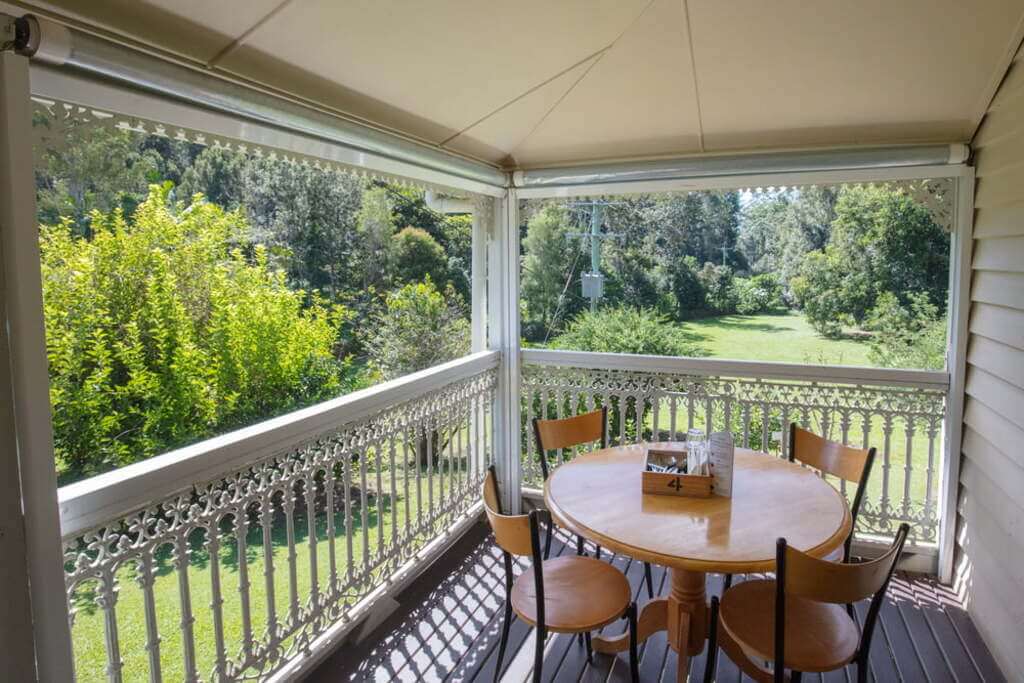 Source: actioninspections.com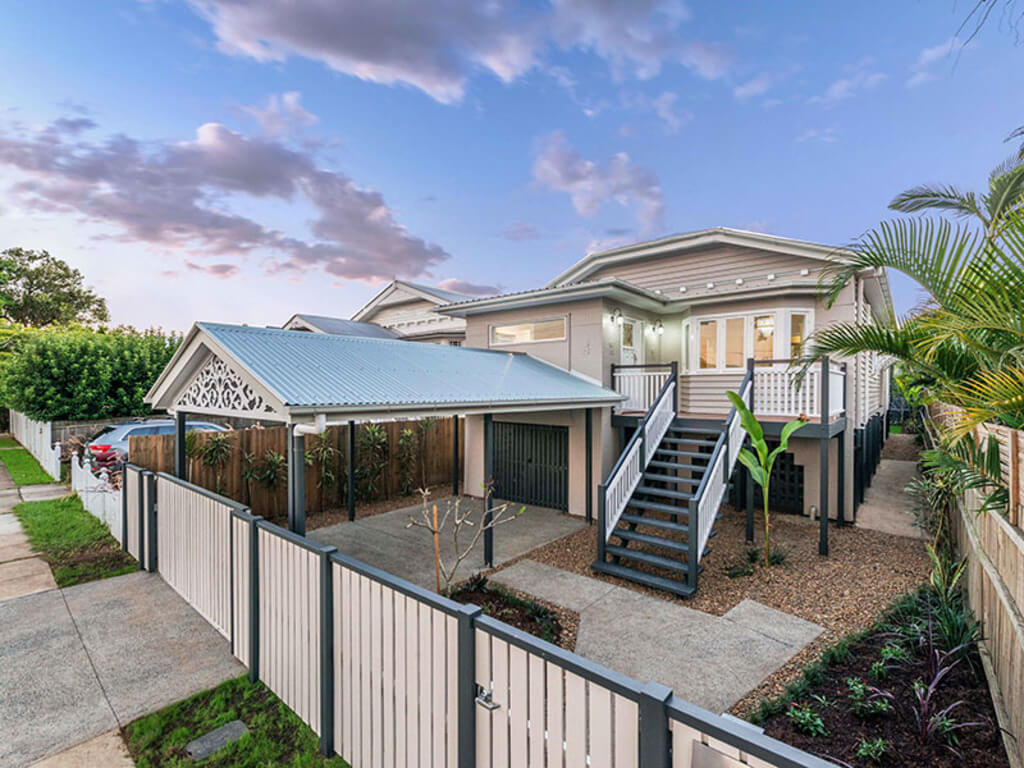 Source: domain.com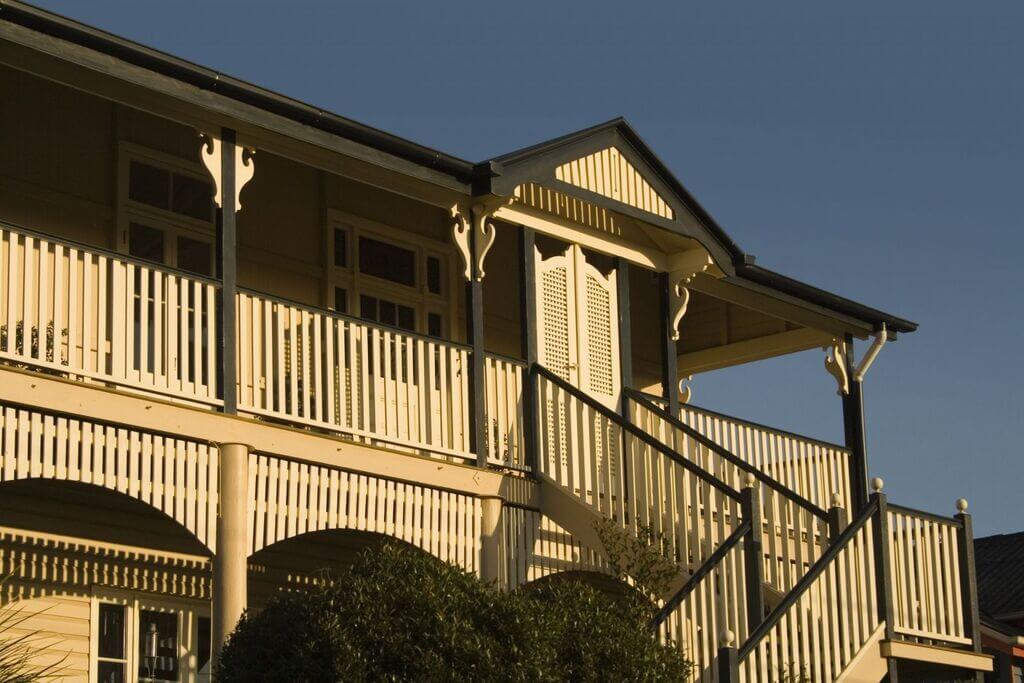 Source: bennettphilp.com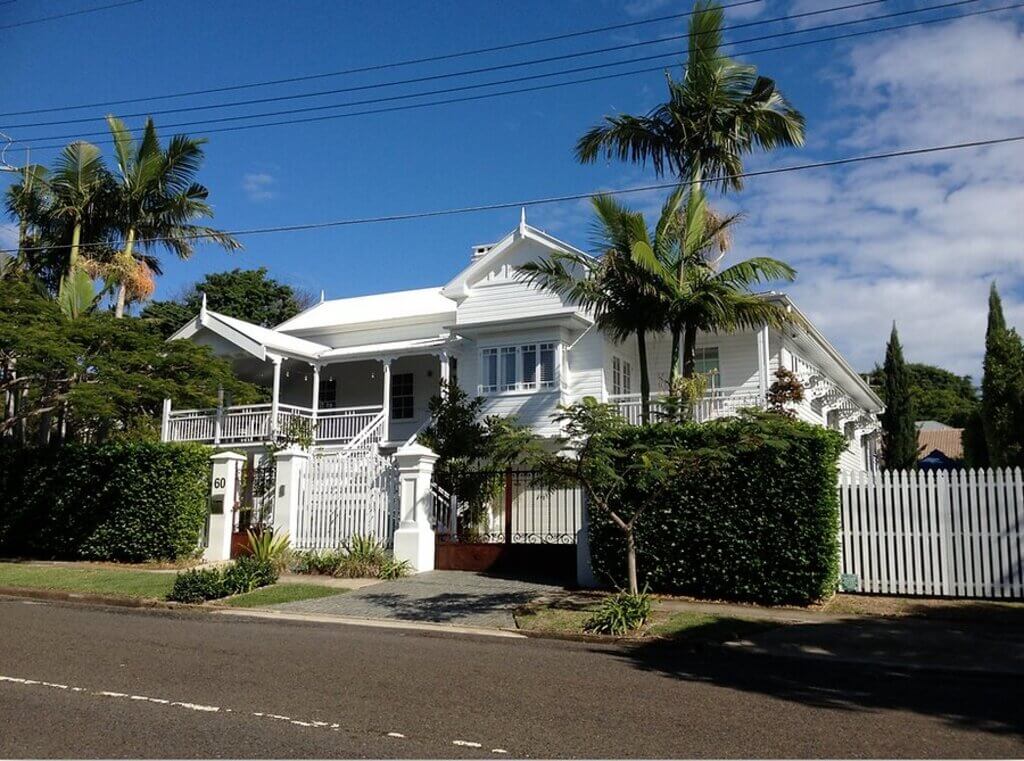 Source: wixstatic.com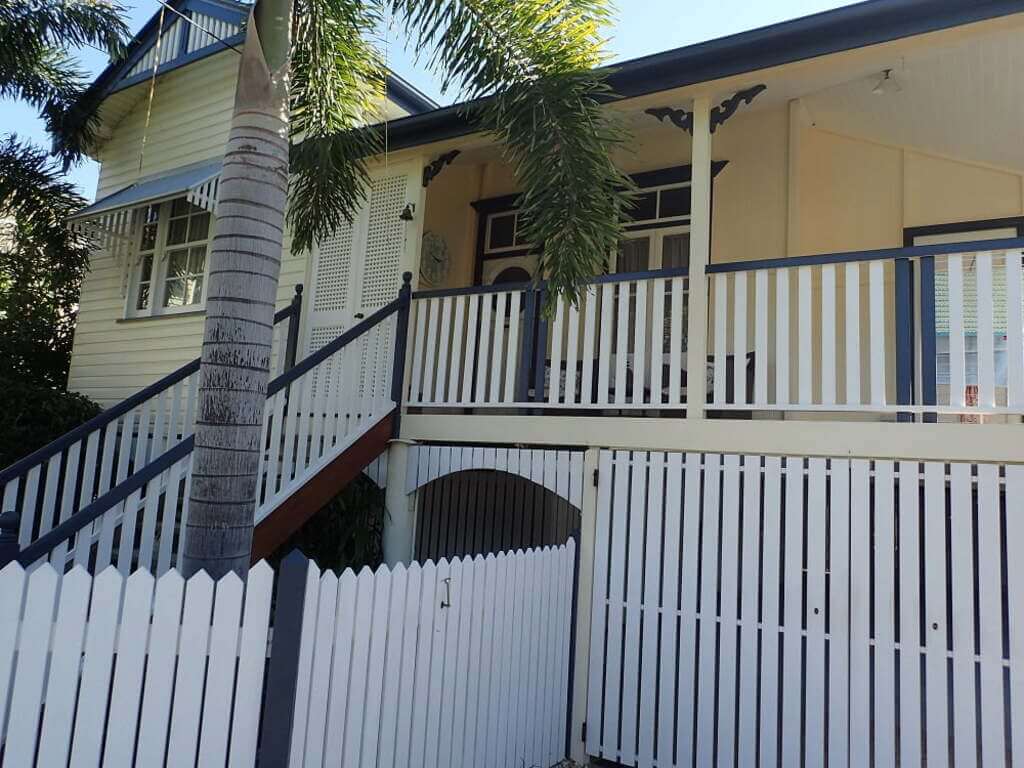 Source: actioninspections.com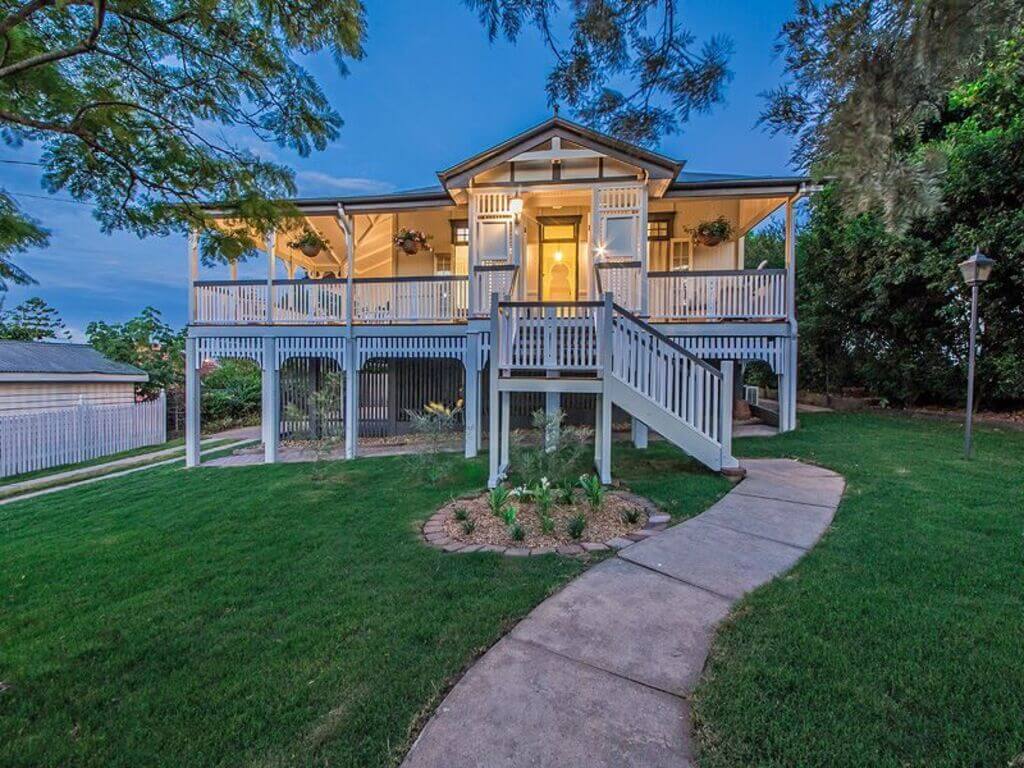 Source: pinimg.com
Live in Your Dream Queenslander Home!  
So this is all about the Queenslander Houses.
I hope you liked this blog about Queenslander style house. Don't forget to share this blog with your family and friends or anyone curious to know about the latest architecture in the world. 
If you want to know more about the other architectural styles and types of houses, read our previous blogs such as Cape Cod House, Spanish Colonial House, Greek Revival Architecture, Different Types Of Houses In 2022, and Different Types Of Architecture, and many more.   
For more information about the various types of architectural techniques and styles or home improvement ideas, keep visiting Architecturesstyle.
For daily updates about architecture, don't forget to follow us on our Instagram page, Architecturesstyleideas. 
Himadri Shakya
Himadri Shakya is an enthusiastic Content Writer and Editor. She loves to create creative, engaging, and SEO-friendly content. Through her extensive research skills and practice, she has been generating high-quality and informative articles, and blog posts for over 4 years.
Related posts
The Floating Pitch of FIFA World Cup 2026
The 2026 FIFA World Cup is set to be the largest and most ambitious tournament in the event's history, with…