Ever dream of living in a home with rustic and farmhouse vibes? If yes, you'll surely love barn style houses!
These days people love to transform their homes into a barn. There is a resurgence of the remodeling or building of the existing space into a barn.
Do you also want to try this new modern trend which is about reinventing your home in a new barn-style way?
With high ceilings, exposed beams, large open-plan living spaces, and sliding barn doors throughout, it is not surprising why so many people fall in love with this style.
Previously, traditional barns were built for animals, and they have common features like gambrel roofs and outdoor living spaces.
Nowadays, people like to combine traditional barn elements with modern features to create a modern farmhouse feel. That's why there are so many different types of barns and styles available. This new barn-style house has geometric lines and a minimalist appeal.
Are you looking for a warm home with a timeless appeal? Keep reading on!
Today in this blog, we're going to tell you everything about barn style houses. We've covered everything in detail, from its history and types to key features and styles. In the end, we've also gathered up some of the best barn style homes and barn style house plans around the globe. So keep reading till the end and find some brilliant inspiration for your barn project.
Let's begin.
What Is a Barn Style House?
Barn style house is also known as housebarn or house-barn or house barn is a structure that is built like traditional farmhouse barns. These houses have unique features like gambrel or gabled roofs, wood siding, and large and open interior spaces.
These structures have spacious rooms with a rustic appeal which provides ultimate comfort. Do you know the best part of these homes? To enjoy life in a barn-style house., you don't even have to actually live on a farm or learn gardening skills. You can even remodel your existing home into a barn-looking house and enjoy living in it!
However, these structures are known by different names like, for example, in North America, a barn typically refers to structures that house livestock, including cattle and horses. These houses also have the equipment, fodder, and grain. Therefore these storage structures are known by the things and products which are stored in them, like dairy barns, cow house barns, sheep barns, and potato barns.
Are you excited to know more about the Barn Style House? Let's start with its history and key features.
History of Barn-Style Houses
There are various types of housing styles, including country, farmhouse, English cottage, and cape cod. However, people believe that barn-style houses are the oldest of all the architectural styles.
In prehistoric times, people lived near their livestock to keep their spaces warm and protect their animals. And over the centuries, this style has evolved, and now it is converted into a small family farm concept.
Previously, in America, barn houses were built and used for housing animals, not humans. But this started to change in the 20th century when people converted barns into large homes. These expansive living spaces have the rural, natural charm of the traditional barn but with more space and facilities.
Key Features of a Barn Style Home
So how can you identify a Barn home? This is pretty easy and simple! All you need is to look for these things:
Open floor plan

Barn doors

Exposed timber beams

Gambrel style roof

Laundry/mudroom

High pitched ceilings

A front porch/ wrap-around porch

Living space on the second floor

Shiplap – either inside the home or used as house siding
All the features are the most common details of the barn styles homes, and this is why these houses are highly popular and desirable. Similar features and elements can be seen in Barndominiums, which are metal buildings. These structures usually have a shop or work area along with the living quarters.
Types of Barn-Style Houses
Yes, there are also different types of barn style houses. These are categorized on the types of methods and materials used to build them. So if you make up your mind about changing your interiors or exteriors into barn style, it's important to know their types and styles.
Here are different types of barn styles found in other parts of the world:
1. Pole Barns
Source: cdn-amioi.nitrocdn.com
As their name suggests, pole barns are always built with wooden poles. These poles act as the mainframe and support of the entire barn structure. This barn-style house is also known as a "symbol in family history for most legacy farmers."
Pole barn houses are among the most popular and common barn types that people love to live in. Why? Because you can quickly assemble and rebuild (partially) without spending too much. Apart from this, these homes also provide a great storage solution.
2. Post and Beam Barns
Source: vermonttimberworks.com
The material used for constructing the post-and-beam barn is lumber which is similar to the pole barns. However, the quantity is different. Here in these barn style house plans lumber is used in much larger, increasing the overall build cost.
Even though its prices and building cost is high, people still love pole and beam barns. These types of barns are sturdy, strong, and also look quite appealing.
3. Modular Barns
Source: bestofhouse.net
The construction process of modular barns involves the pre-manufactured or pre-built components that are either entirely or partially built upon arrival. So instead of building the entire structure, professionals just set the foundation and assemble the house. Nowadays, these types of modern barn style houses are rapidly gaining popularity.
4. Metal Buildings
Source: muellerinc.com
Metal buildings are made out of steel. These days barns are one of the types of structures built with metal components such as support beams, columns, rafters, and girts.
This depends on you whether you choose the entire metal barn or just include it in the roof and siding.
5. Barndominiums
Source: googleusercontent.com
A barndominium, also known as a barndo, is an open concept steel barn that has been remodeled and renovated for people to live in. These types of Barndominium plans include both living space and a working area.
Different Barn Styles
You might be thinking, is there any difference between barn types and barn styles? Yes, there is a difference! Barn type refers to the process of how it is built, and style is about the shape of the building.
Here are some of the popular barn styles:
Gable Barns

Gambrel Barns

Bank Barns

Dutch Barns

Prairie Barns

Monitor Barns
Top 5 Beautiful Barn Style House Designs
After reading till here, you know all the different styles and types of barns. This housing style has many interesting and unique features. Below is the list of some of the best barn house plans.
You can take inspiration from these barn style house designs and customize your home project according to your liking and build your dream home.
Here are ideas for barns:
1. Barn Style Home with Log/Timbered Accents
Source: theplancollection.com
What do you think about mixing barn style and mountain home style?
Yes, you can either upgrade your existing home or completely construct a new one. The first-ever barn built in America was highly inspired by the English colonists. Those homes were simple, open structures and made with timber frames.
Just look at this house, here a bucolic cabin is located in the mountains. It has a modern architectural show-stopper with timber framing. You can also take inspiration from this design and use log or timber for both exterior facade and siding. The vaulted ceiling, stairs and railings, and cabinetry look extremely gorgeous.
2. A Modern Barn in Santa Monica
Source: architecturaldigest.com
Do you want a barn that looks modern and elegant?
Look at this barn. This is an ultra-modern barn situated in Santa Monica, California. Architect Mark Rios pared the existing structure to construct barn-inspired forms. He clad the exterior in cedar and later stained all of it in gray to complement the slate roof.
3. A Brilliant Barn Conversion House
Source: architecturaldigest.com
This house was designed by the famous interior designer S. Russell Groves. He says, "They are modernists who have ended up living in old structures."
The owner of this home is a hedge-fund manager who lives with his wife. They asked the designer to reimagine the interiors, which look similar to the 19th-century barn. You can also try this type of innovative idea to convert an old house into a modern barn.
4. A Pastoral Poolside Setting
Source: architecturaldigest.com
This is another great example of a barn style house. Here the main features are a gable roof and a huge outdoor pool. The exteriors of this space are pretty old and rustic, but the interiors were kept modern and contemporary.
5. A Mix of Old and New
Source: yimg.com
What if we say to mix old barn style with modern elements? What do you think?
This house belongs to Vincent Herbert, CEO of Le Pain Quotidien, and his wife, Laurence Verbeke. They both asked the architect Francis D'Haene of D'Apostrophe Design to renovate and upgrade their weekend house in Remsenburg, New York. You'll be surprised to know that most of the exteriors were replaced with siding salvaged from a 200-year-old Canadian barn.
6. A White-Washed Pool House

Source: younghouselove.com
7. An Airy Dining Room

Source: floridadesign.com
8. A Clever Barn Conversion
Source: hzcdn.com
9. A Dining Space Designed with Natural Materials
Source: tollbrothers.com
10. A Bright and Airy Living Space
Source: canadianloghomes.com
11. A Historic Barn Revived

Source: onekindesign.com
Love the Barn-style houses?
Here are some more pictures of barn style house designs and ideas for you:
Source: pinimg.com
Source: homedit.com
Source: pinimg.com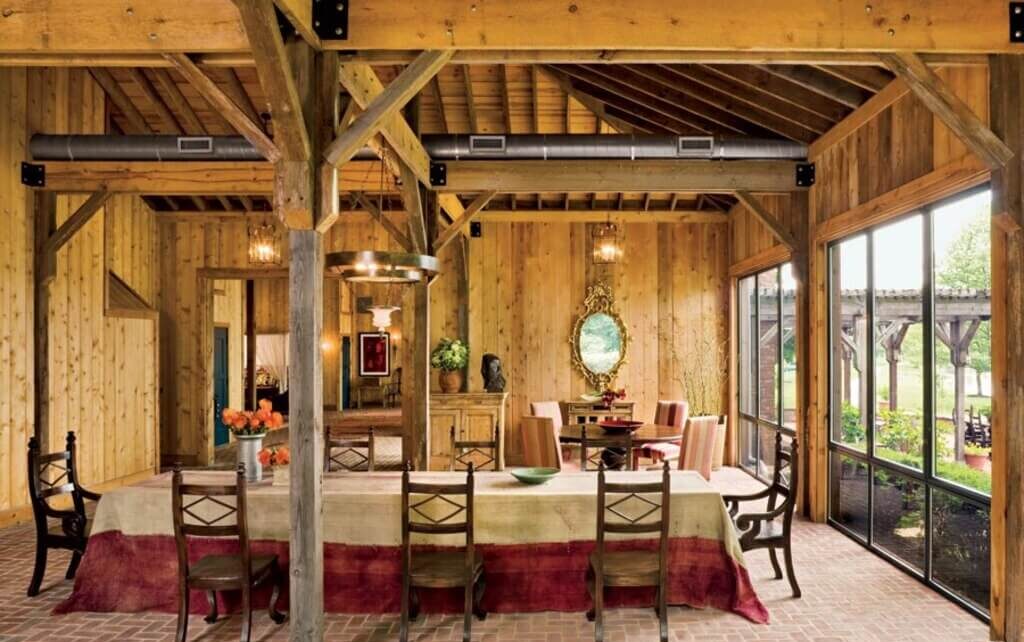 Source: blogspot.com
Source: homedit.com
Source: blogspot.com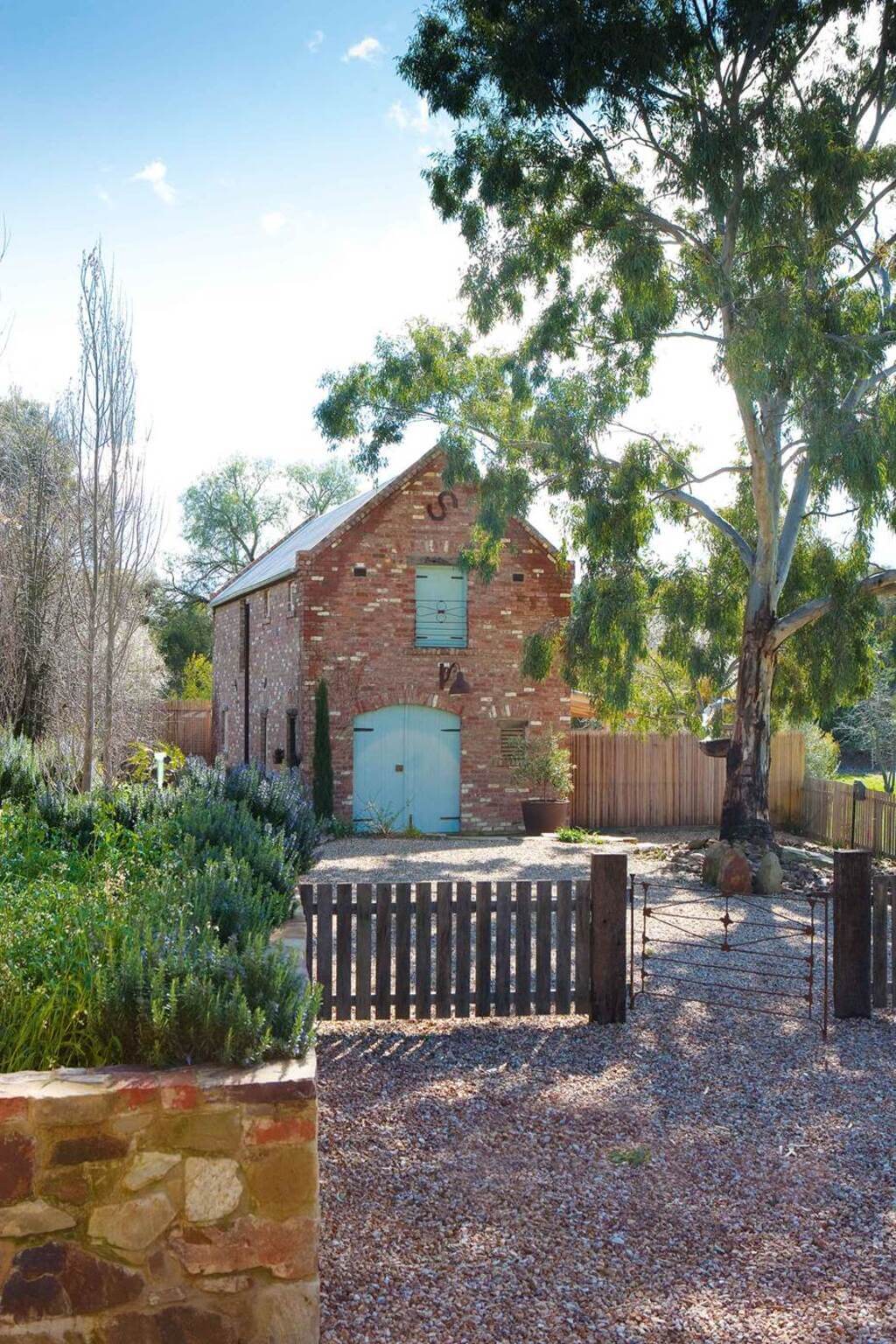 Source: cloudfront.net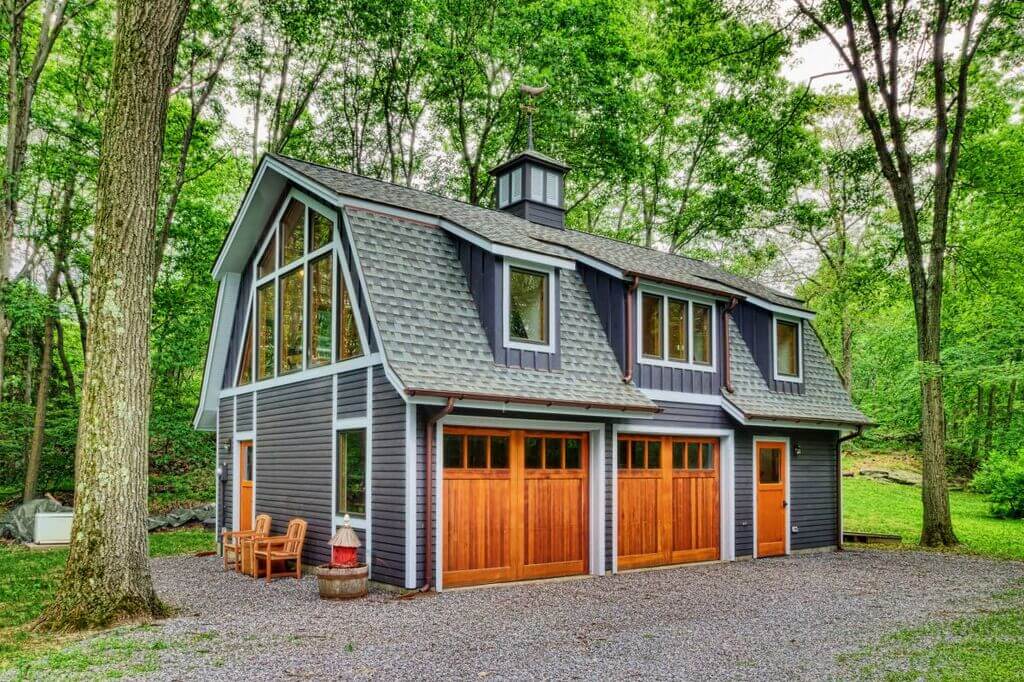 Source: homedit.com
Source: hzcdn.com
Source: pinimg.com
Source: homedit.com
Source: architecturaldigest.com
Source: architecturaldigest.com
Source: architecturaldigest.com
Source: hzcdn.com
Source: homedit.com
The Bottom Line
So this is all about barn style houses. There are not one but many reasons to live in a barn. They're more cost-effective, easily customizable, low-maintenance, energy-efficient, and also spacious. You can even customize it according to your budget and liking.
I hope you find this blog about barn architecture informative and helpful. If you love this unique architectural style, don't forget to share this blog with your family and friends or anyone curious to know more about the barn style houses around the world.
Do you want to know more about the other architectural styles? Check out our previous blogs such as Country House, Cape Cod House, Spanish Colonial House, Different Types Of Houses In 2022, Different Types Of Architecture, and many more.
To get more information about the different types of architectural techniques and styles or home improvement ideas, keep visiting Architecturesstyle.
For daily updates about architecture, don't forget to follow us on our Instagram page, Architecturesstyleideas.
Himadri Shakya
Himadri Shakya is an enthusiastic Content Writer and Editor. She loves to create creative, engaging, and SEO-friendly content. Through her extensive research skills and practice, she has been generating high-quality and informative articles, and blog posts for over 4 years.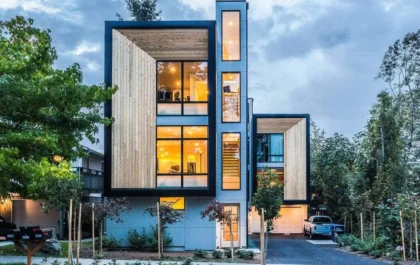 27+ Stylish & Modern Townhouse Designs for Urban Living.
The townhouse's first impression is normally too small, too compact, too narrower, and the list is endless. Well, let us…