Today, we are engaged in architectural forms with powerful geometric shapes and their visual impact. But did you realize that current design philosophy has its origins in the 1920s? Most Modern art and architecture are all influenced by the Bauhaus movement.
This movement began more than a century ago in Germany. The Bauhaus architectural style represented a significant departure from the preceding eras' elaborate ornamentation and conventional shapes.
But the movement was not just restricted to architecture. A fundamental shift in the way that design was viewed during this period. This was the result of the integration of many disciplines, including typography, industrial design, visual arts, and even engineering.
What is Bauhaus Architecture?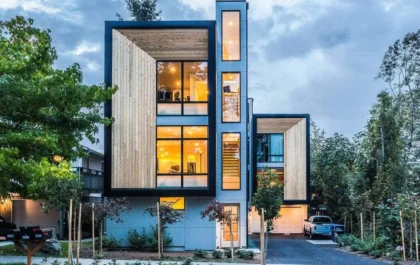 27+ Stylish & Modern Townhouse Designs for Urban Living.
The townhouse's first impression is normally too small, too compact, too narrower, and the list is endless. Well, let us…