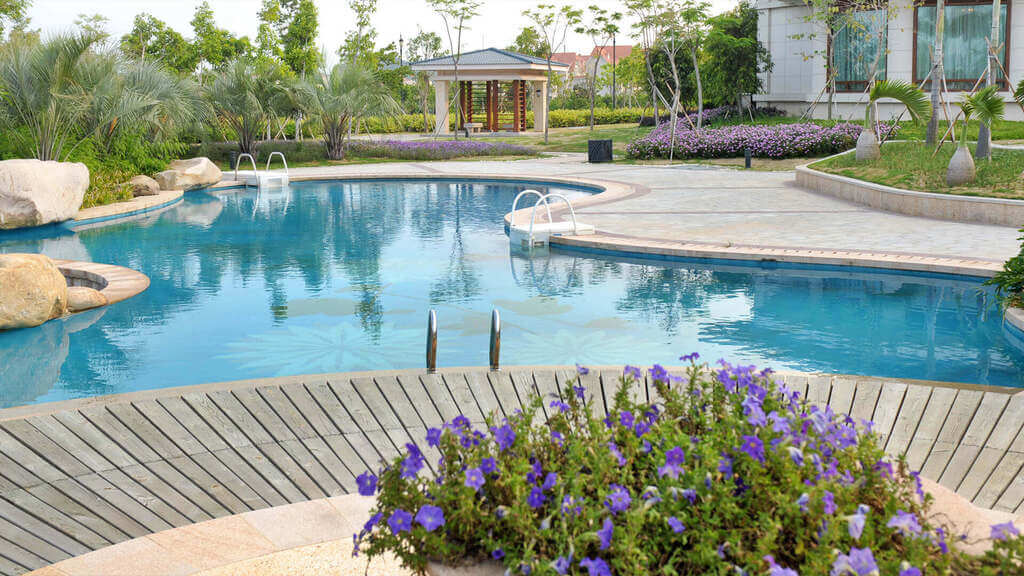 When talking about the great outdoors, the swimming pool is one of the most impressive areas anyone would love to enjoy. Because, why not? A swimming pool is one of the best ways to beautify and increase the value of your home. Also, it provides a place of relaxation, peace, and sanctuary, perfect for those who want to escape the busy city life, even for just a little while. Here   
In addition, a swimming pool is an excellent option for families who need to have a more fun time together. It also allows you to spend great times with friends and other family guests that you only see once in a blue moon.  
However, before you start digging your backyard, there are plenty of factors you need to consider to choose the right swimming pool for your home. These may include the size, shape, and materials required. Also, it would be best to hire an expert when it comes to building pools. These experts will help you decide which pool is best for your family's needs.
Pool Building Materials
Source: archiexpo.com
Before you start building your pool, the professional pool builder will ask you what type of pool you want for your family. You may choose between fiberglass, concrete, and vinyl. Also, when choosing the right material, you should consider the length of time it requires to build, its durability, and cost.  
Here is a simple guide to give a background about the different materials used for pool building:
Fiberglass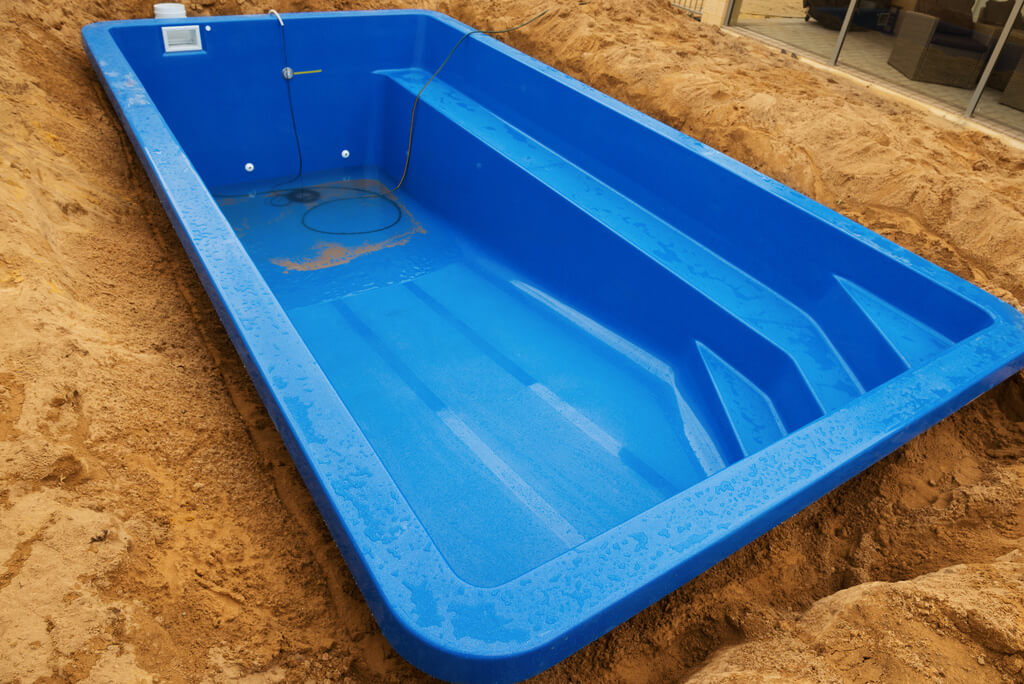 Source: ideesmaison.com
Fiberglass pools are the most affordable among the different types of pools. These are made from prefabricated shells that will be installed on top of the hole, which requires heavy machinery to place it properly. That's why if you choose this swimming pool, make sure you have enough space for heavy machinery. 
Furthermore, fiberglass pools have fewer chemicals because of their gel-coat finish, making them durable and non-porous. Also, the length of time for the pool to be installed completely may only take three days, perfect for families who can't wait any longer to enjoy their newly installed pool.
Concrete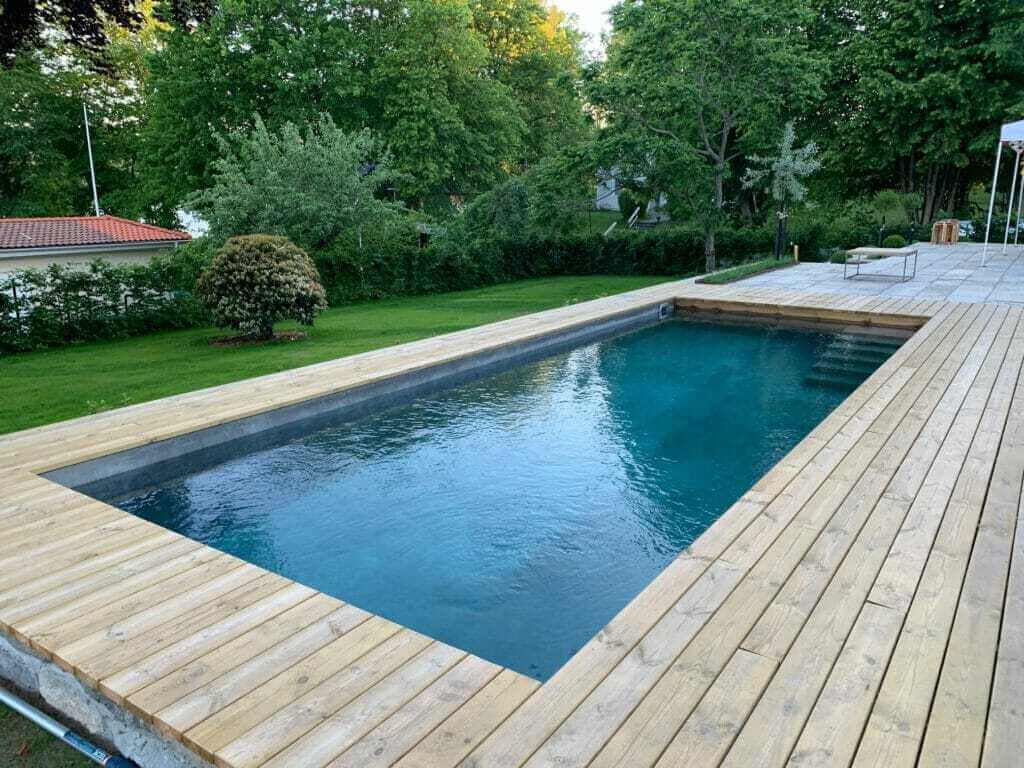 Source: ecoformeurope.com
Concrete pools are the most expensive type of pool and with good reasons, such as being the most durable and strongest type. But that's not all. Concrete pools also allow you to build the pool of your dreams as you can customize its size and shape. With these, you can add more touch to your pool, such as adding curves instead of the usual rectangular pool. 
However, these may take more than a month to finish. Usually, the timeline of concrete pool building may take about one to three months, depending on the size and complexity of the pool. 
Vinyl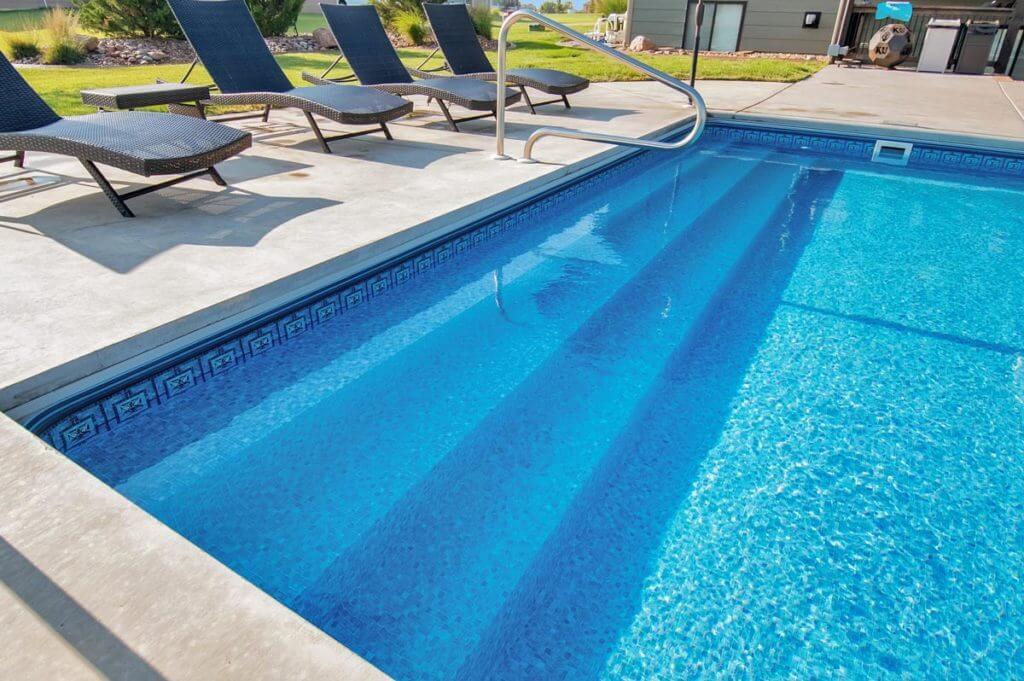 Source: lathampool.com
Vinyl pools are gaining popularity these days. These are perfect for those looking for exemplary quality and budget-friendly pools. It is also easy to build, requiring less than a week to finish. Also, you can customize these pools however you want with their modular liner system. 
Furthermore, vinyl pools can withstand several damaging factors, such as chemicals and sunlight.  
These are the types of swimming pools you can choose depending on the main materials used. Also, the best way to determine what's right is by matching it with your family's needs and demands.
Maintenance Costs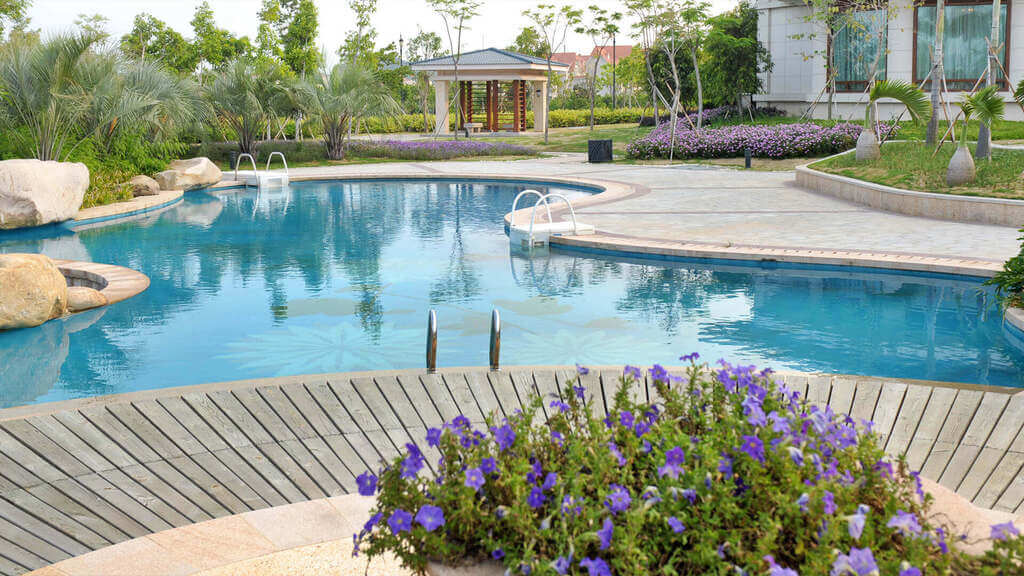 Source: hydrosud.fr
Swimming pools may have a high maintenance cost depending on your needs. Maintenance includes water testing kits, chemicals, vacuum, pool covers, and pool skimmers. However, maintenance may increase if you have installed an additional pool heating system, which may reflect on your energy bills.  
Furthermore, you may include these items when planning your budget, and make sure that you have a long-term budget for these. If you need help with the process, the Atlanta pool builders like Sandals Luxury Pools can offer more than just maintenance services. They will guide you throughout the process to ensure you are satisfied with the end result. 
Budget
In construction, budget is the most important factor to consider. Everything you planned and discussed will depend on your budget. So, when planning, you have to be realistic as much as possible to avoid problems related to budget management. 
Building a swimming pool may come at different price ranges. Usually, the cost to build may range from USD$30,000 to USD$50,000. However, it can go beyond, depending on what you want to add, such as pool slides, lightings, cabanas, and pool waterfalls. 
So, only go for the pool you can afford and don't put too much on extras that you don't actually need.
Space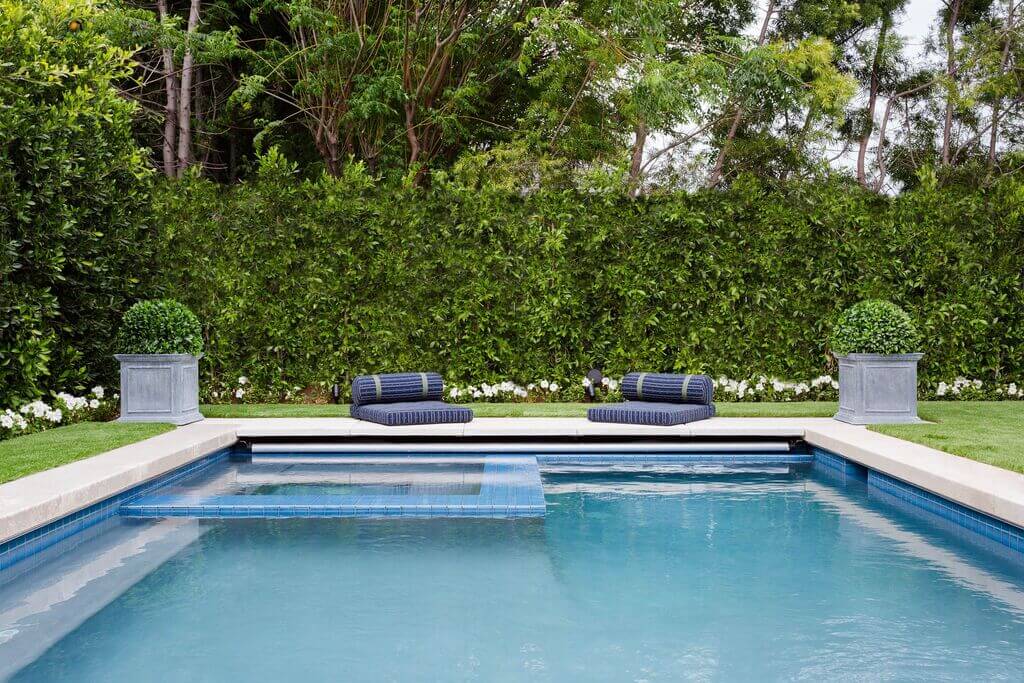 Source: hearstapps.com
When planning to build a pool, make sure that your pool will not eat your entire backyard. Remember, backyards are not made for pools only. You have to leave additional space for other furniture, such as tables and chairs, pool lounges, and plants. These are the things you shouldn't leave out when planning to build a pool to make your backyard more exciting,  entertaining, and vacation-like.
Final Words
Swimming pools are one of the most valuable features you can add to your home to increase value and functionality. However, before deciding on anything, there are factors you need to consider. These are the pool materials, your budget, pool maintenance costs, and backyard space. If all these things are good, you are now ready to build the pool of your dreams. 
Just a tip, be realistic when planning, and don't forget other factors that elevate your backyard style. 
Related posts
The Floating Pitch of FIFA World Cup 2026
The 2026 FIFA World Cup is set to be the largest and most ambitious tournament in the event's history, with…