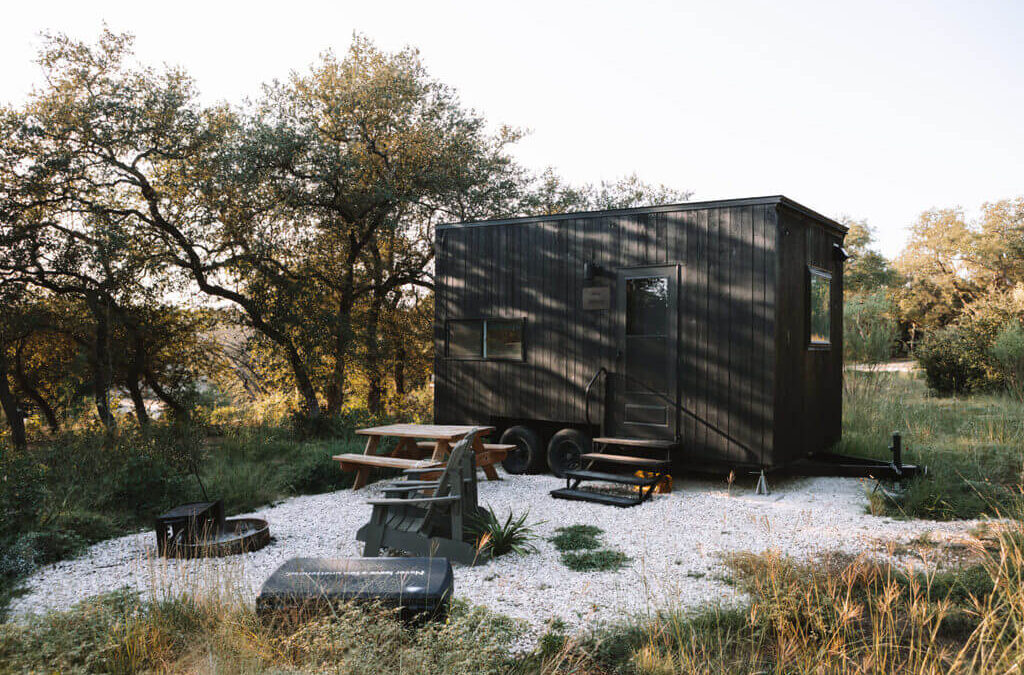 Imagine living in a serene place away from all the chaotic lifestyle of the city. No noise, no distractions, just you and your loved ones. Wouldn't that be amazing? You can make this dream of yours come true by living in a Getaway House!   
When your phones are constantly buzzing and ringing, or you're spending too much time on your work, you always forget to take time for yourself. Whenever you feel that you're getting too busy with these things, it's time to take a break.            
Perfect for those who are unable to disconnect for even a moment or make some time in their day-to-day lives to escape all the noise and distractions. These days many people prefer to spend time alone or with their loved ones in these getaway houses.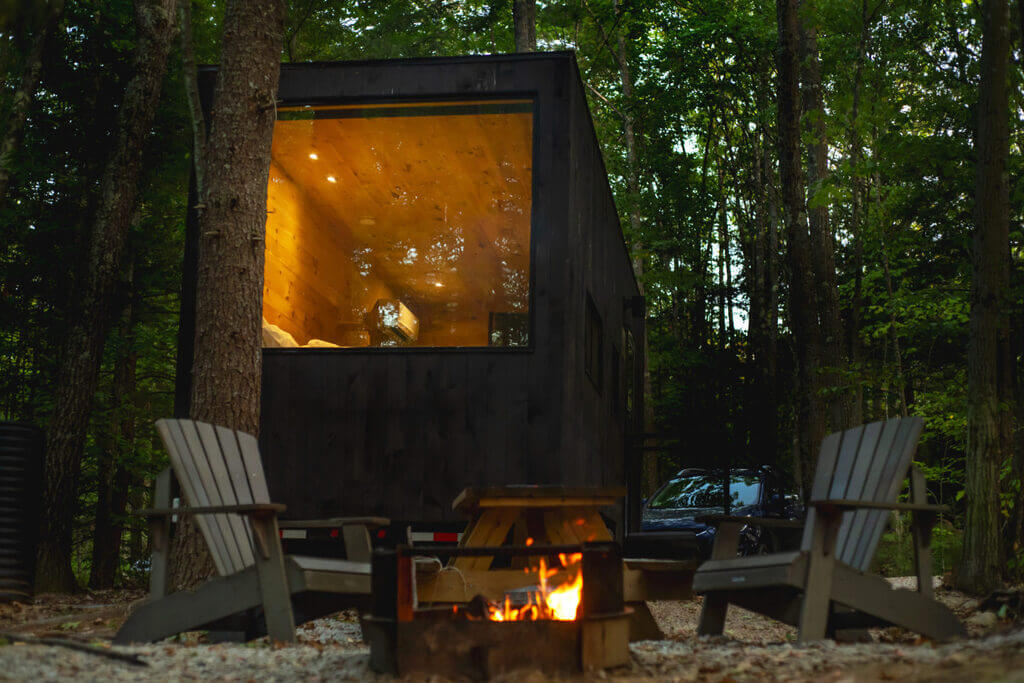 Source: getaway.house
You may have already seen these types of tiny cabins or getaway houses on Instagram or Facebook. This unique concept of getaway house ideas was founded by two Harvard students, Jon Staff and Pete Davis, in 2015. They wanted to find a creative solution to the constant stress of city life. 
Then they had come up with the idea of tiny custom-built homes or 140- to 200-sq.-ft. Cabins nestled in the heart of nature to help combat the relentless pull of technology. Do you also want to live in this tiny cabin? If yes, all you need to do is book a getaway house.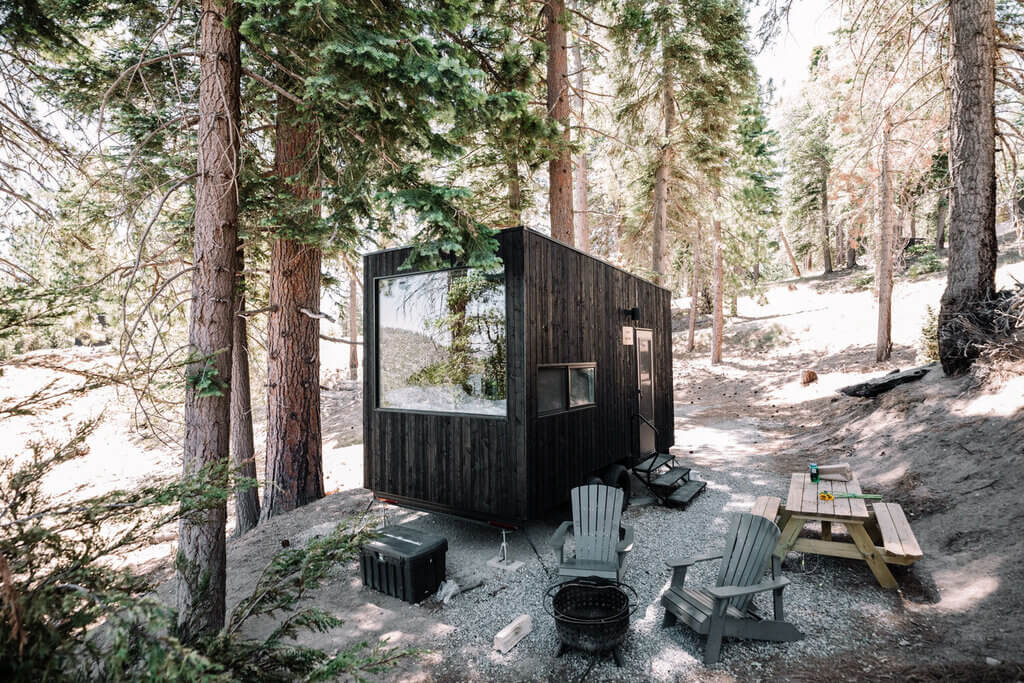 Source: squarespace-cdn.com
Today in this blog, we're going to tell you everything about these wonderful tiny homes. From its locations to its exterior and getaway house interior, we've covered every bit. So, get ready to experience a breathtaking experience of your life. 
What Actually Is a Getaway House?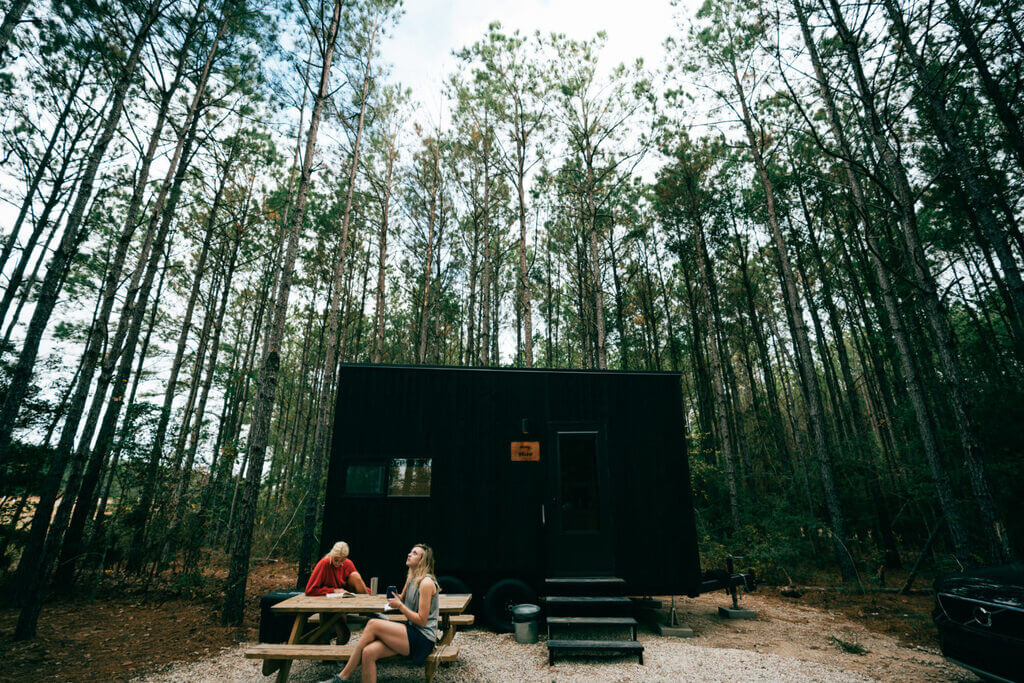 Source: getaway.house
A Getaway house is a tiny cabin that works as an urban escape for guests. Established in 2015, these homes are generally located in a rural area, mainly in the woods or on a mountainside and also not too far from the city. 
These cabins are created to provide people some time, space, and permission to be off from their hectic daily lifestyle. You'll get a break from the city, technology, and work. This way, you can recharge and reconnect to what matters to you the most.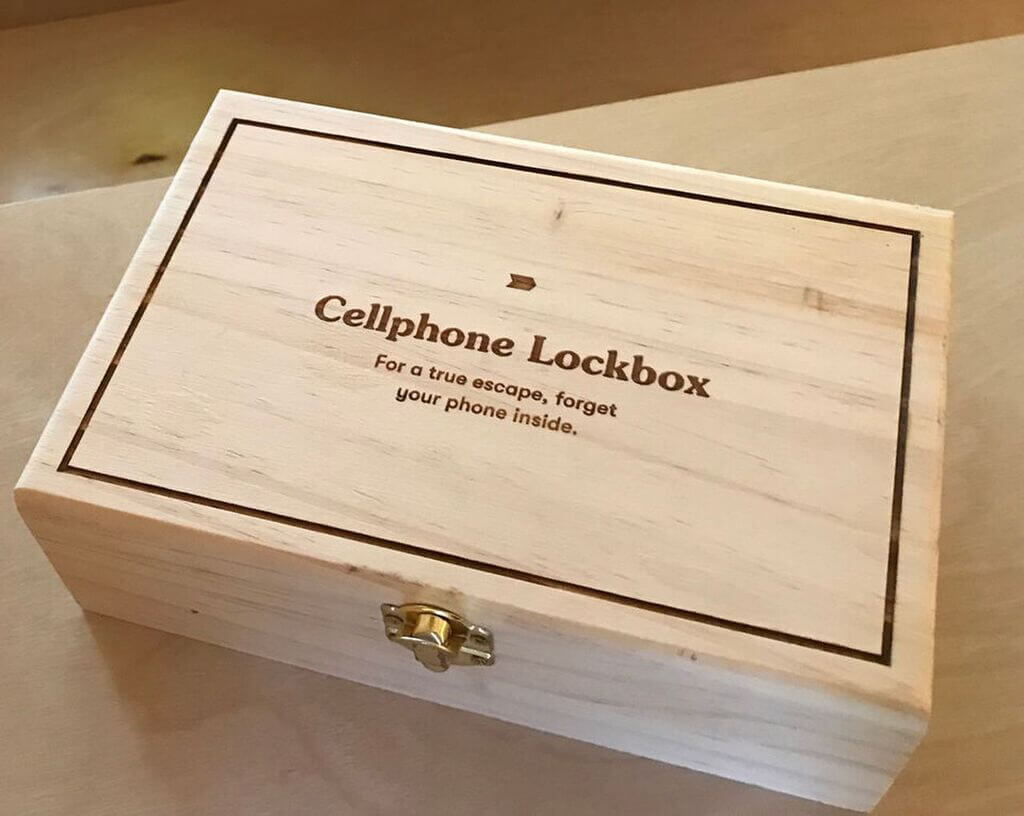 Source: cleveland.com
When we say break, it means a break from everything, like digital connections. Yes, there is no WiFi, and you'll get a cell phone lockbox (it's optional). The reason behind this basic facility is to encourage you to use less technology, get outside more. When you do that, you'll be able to build relationships with your loved ones or fellow travelers.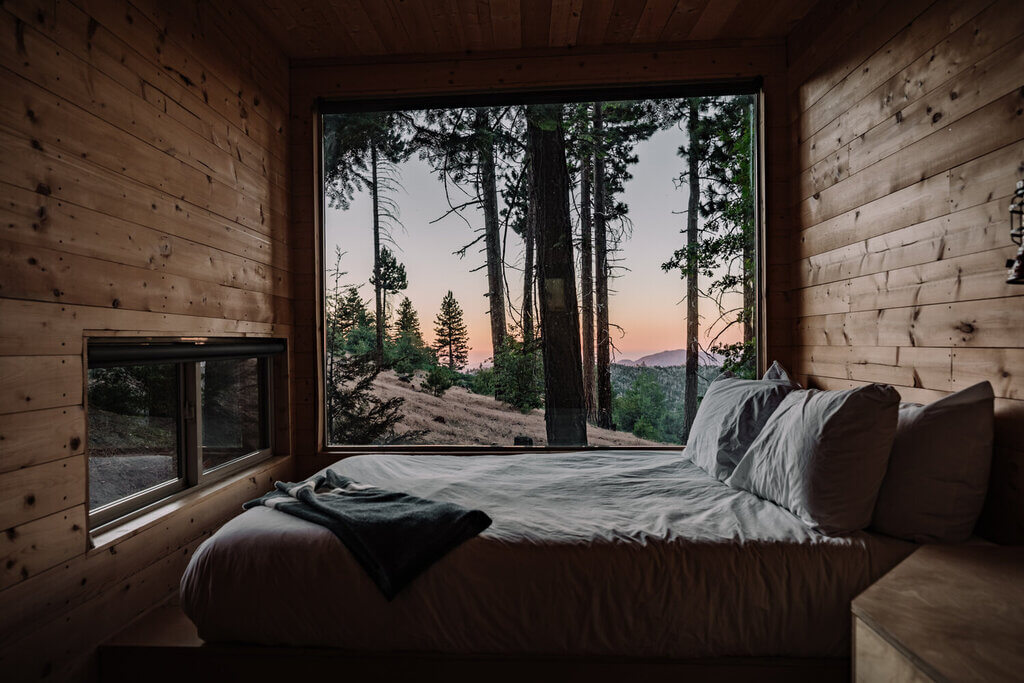 Source: squarespace-cdn.com
From large glass windows to the Eastern White Pine interiors, there are many other amazing things that you can find in this tiny cabin. Perfect for those people who want to enjoy and connect with nature but just can't think of sleeping on the ground. 
The Getaway House will provide you both: a comfy escape surrounded by the most relaxing views and a chance to unwind and unplug.          
What Makes a Getaway House So Special?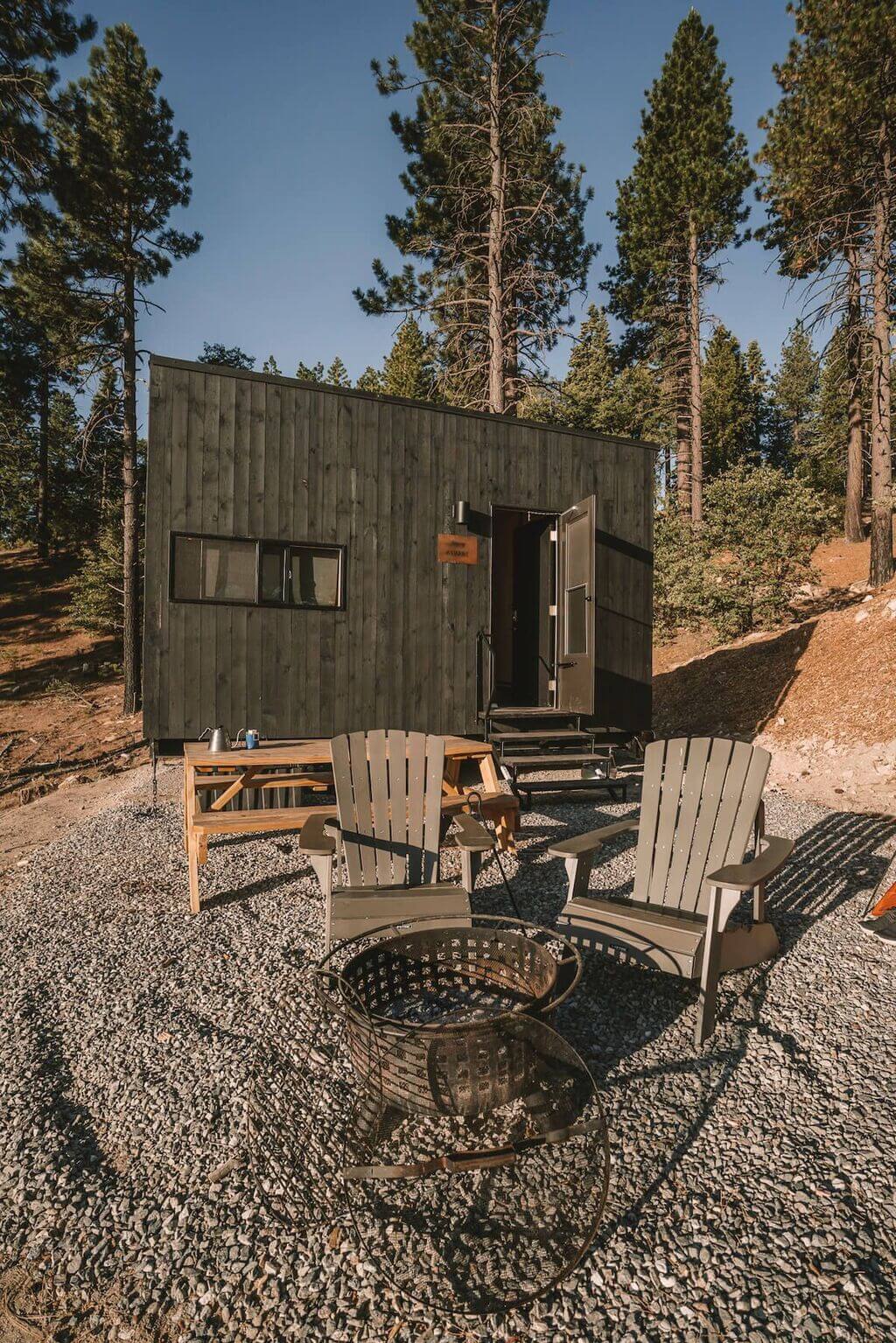 Source: pinimg.com
Now you might be thinking why these houses are so famous and what's so special about them? Usually, when you go camping and hiking, you have to carry all the basic things, and also you have to build a tent if you're spending the night outdoors. However, with these getaway cabins, you don't have to worry about anything. They come with all the essential amenities and a comfy place to sleep. 
So, you can experience the outdoors and truly connect with nature without compromising your comforts. The cabins consist of many things such as AC, a fire pit with a fire-starting kit, Adirondack chairs, a picnic table, a kitchen, and plush Queen-sized beds. 
Some getaway houses are situated on lakes, others on top of mountains. So, you can enjoy the panoramic views from the large glass windows.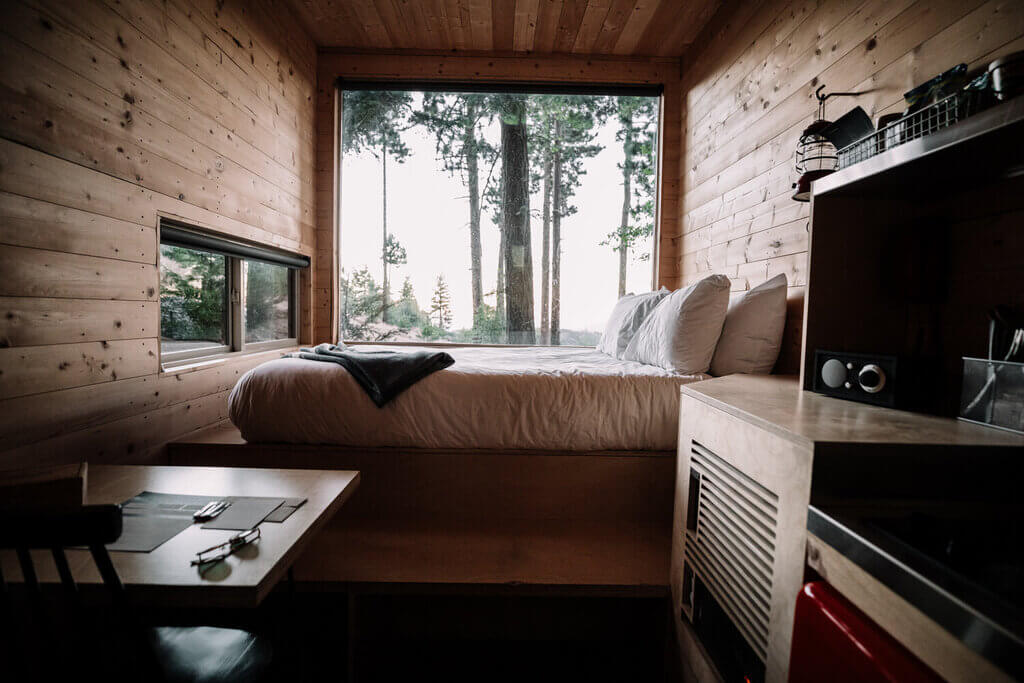 Source: squarespace-cdn.com
But wait, that's not all! Here are other features that you'll get a cabin made for four people:
Lock keypad (staff will text you the entry code before check-in)

Queen Bed or Two lofted queen beds

Heat and Air Conditioning

A Very Small Mirror

Modern Bathroom with a toilet, hot shower, towels, shampoo, conditioner, body wash, and a first aid kit.

A Stocked kitchenette with a mini-fridge, two-burner stove, dishware, cookware, Bottle openers, and private sink (with drinkable water).

An outdoor fire pit with a grilling grate and firewood for purchase

Outdoor seating (2 lounge chairs and 1 picnic table)

Small dining table with sufficient seating for 2

Electrical outlets (Yes, there is electricity and outlets)

A radio, books, and games

Lantern for your nighttime activities by the fire.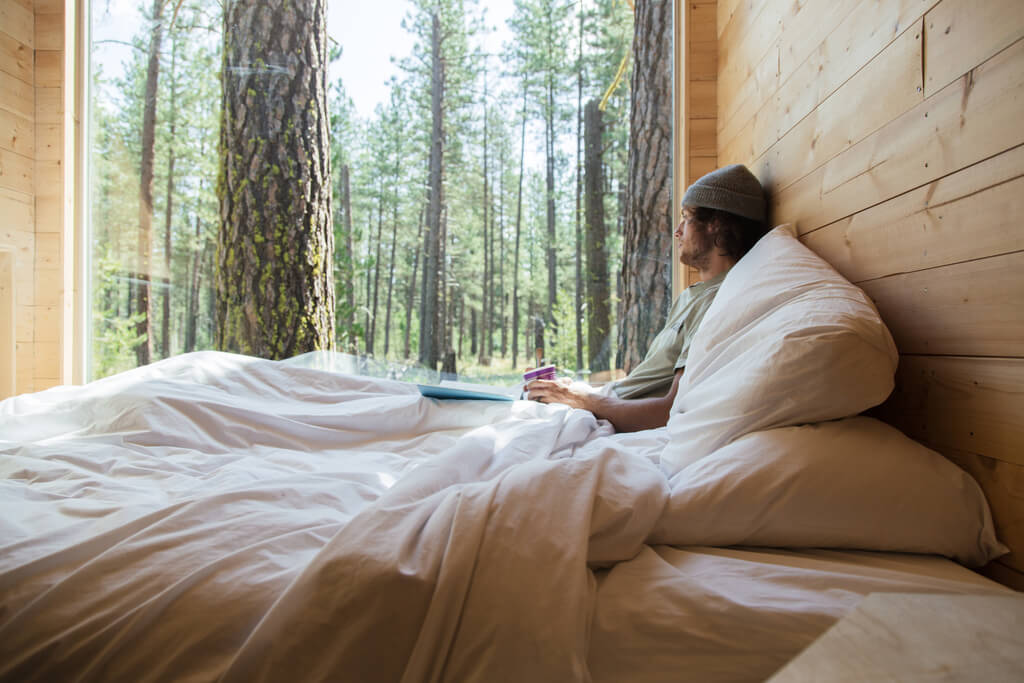 Source: ctfassets.net
If you bring your dog with you, they'll provide you with a water bowl, treats, and waste bags. Pretty impressive, right? 
Where Are Getaway House Outpost Locations?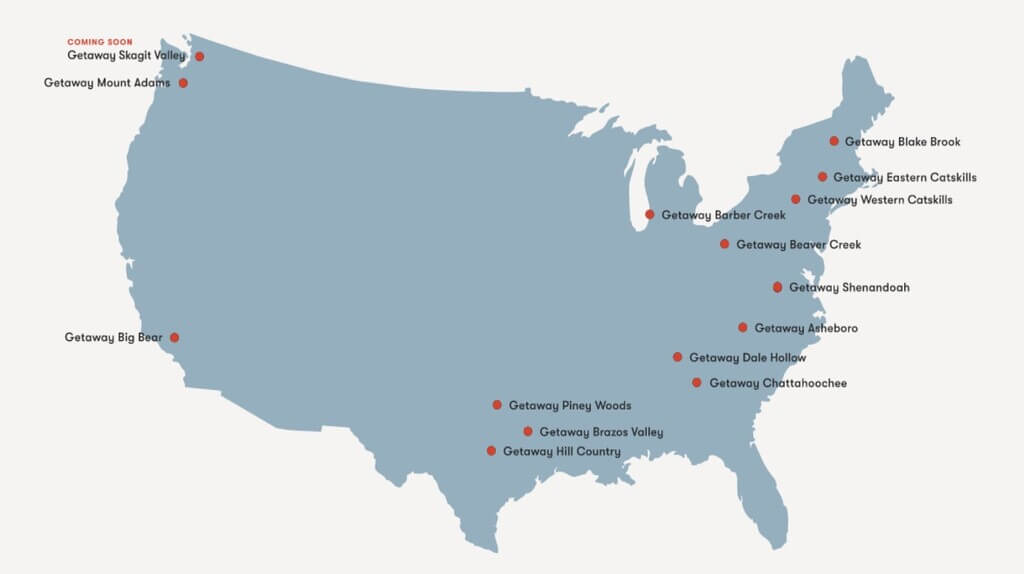 Source: ctfassets.net
Getaway Cabins are located in a "secret location," and they are only available in 14 cities across the United States. And the best thing is that they're only about 2 hours outside of the closest major city. So if you're living near these cities, you can enjoy living in these cute homes. 
Atlanta: Getaway Chattahoochee in Suches, Georgia

Boston: Getaway Blake Brook in Epsom, New Hampshire

Between Charlotte and Raleigh, North Carolina: Getaway Asheboro

Between Austin and San Antonio: Getaway Hill Country in Wimberley, Texas

Between Pittsburgh and Cleveland: Getaway Beaver Creek in Lisbon, Ohio

Dallas: Getaway Piney Woods in LaRue, Texas

Houston: Getaway Brazos Valley in Navasota, Texas

Los Angeles: Getaway Big Bear in Running Springs, California

Portland: Getaway Mount Adams in Glenwood, Washington

New York City: Getaway Catskills in Catskill, New York

Washington DC: Getaway Shenandoah is a short distance from Shenandoah National Park in Stanardsville, Virginia

Source: getaway.house
Getaway House: What's Inside?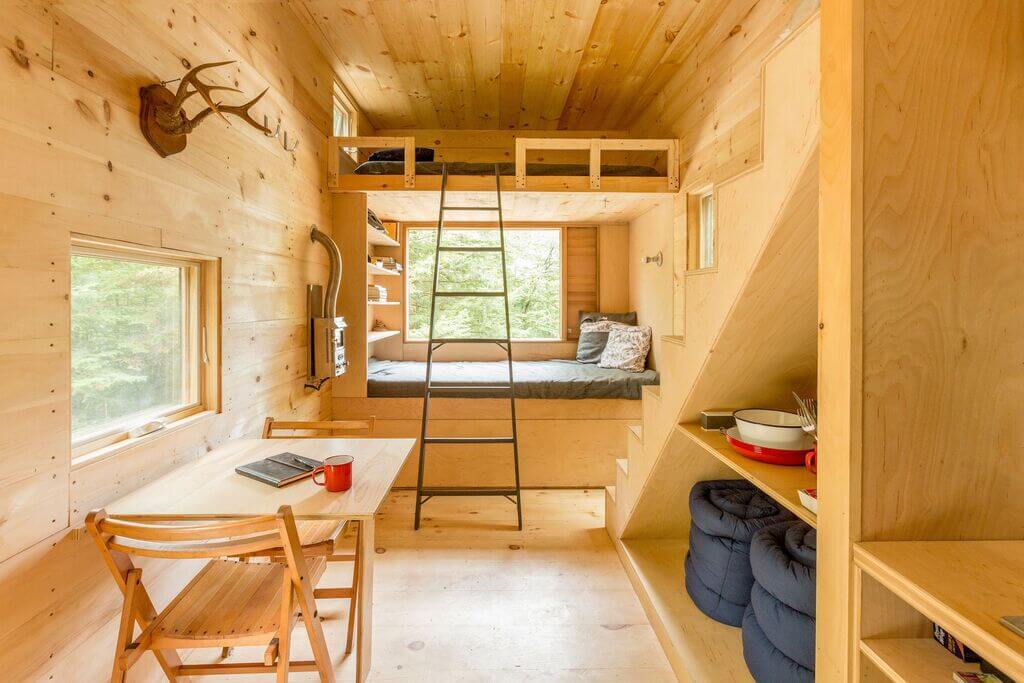 Source: pinimg.com
Let's peek inside the cabin and see what will we really got in a getaway cabin: 
Kitchen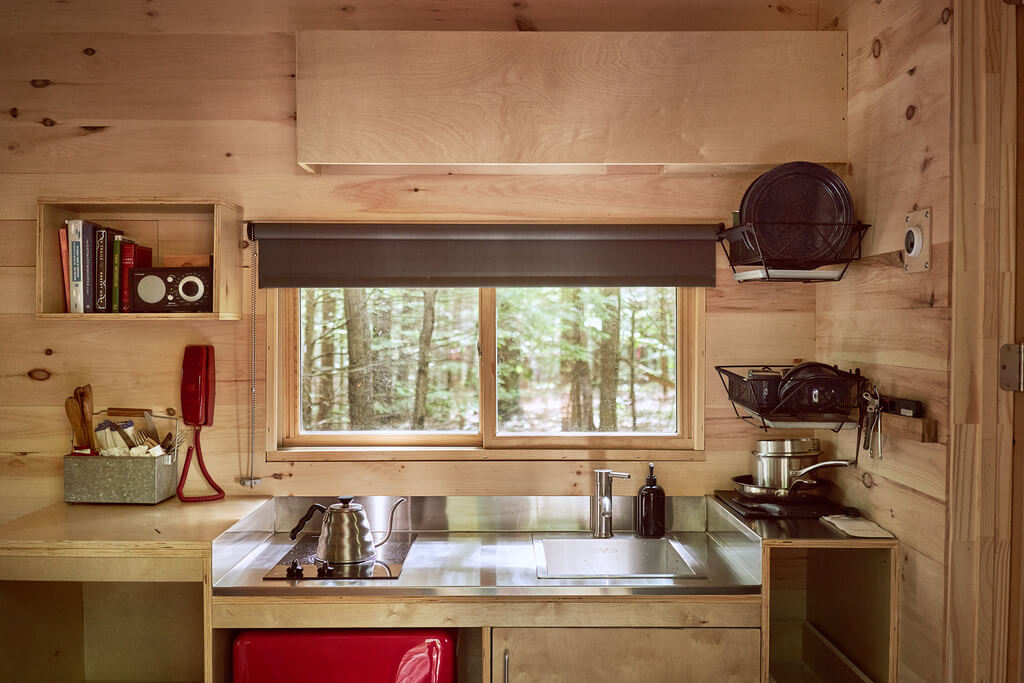 Source: netdna-ssl.com
The kitchen is small but fully equipped. It is fully stocked with bowls, mugs, utensils, cups, knives, a can opener, a bottle cap opener, and a cutting board. There are also some basic spices like salt, pepper, and sugar are available. The kitchen also has a mini-fridge without a freezer.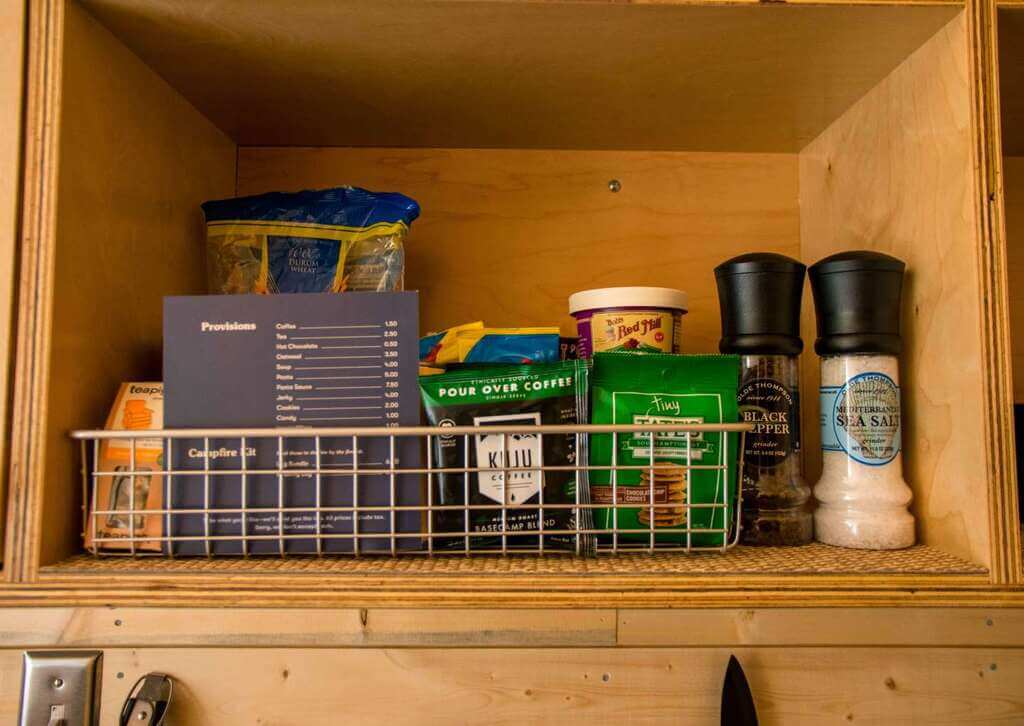 Source: wp.com
Additionally, a vending machine is also there. So, if you forgot to bring your coffee or oatmeal or pasta, you can simply purchase it. 
Dining Room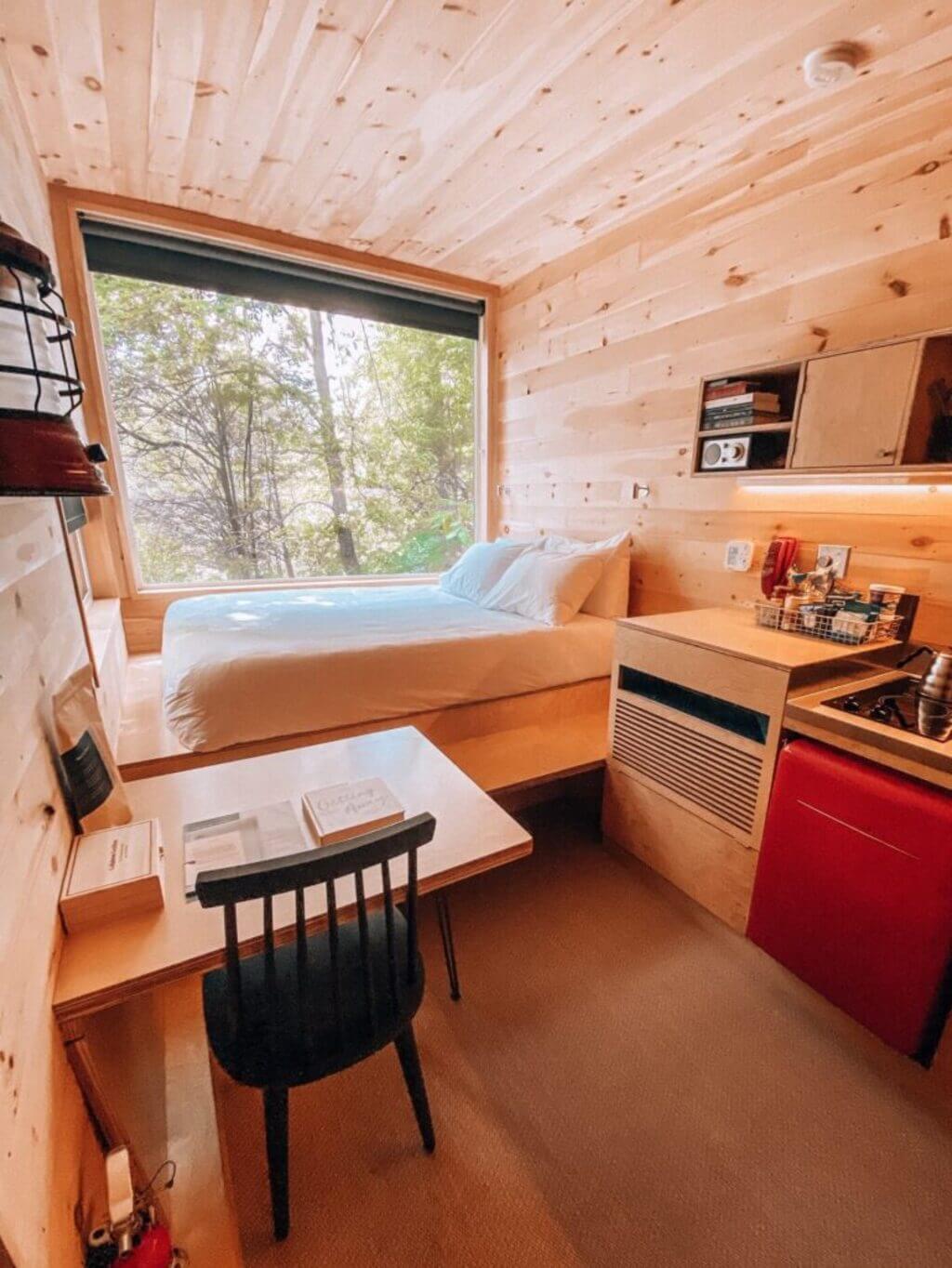 Source: wanderlustwithlisa.com
There is nothing like a separate space for eating meals. All you get is a small table with one stand-alone chair and one bench. But it does its job pretty well! 
Bedroom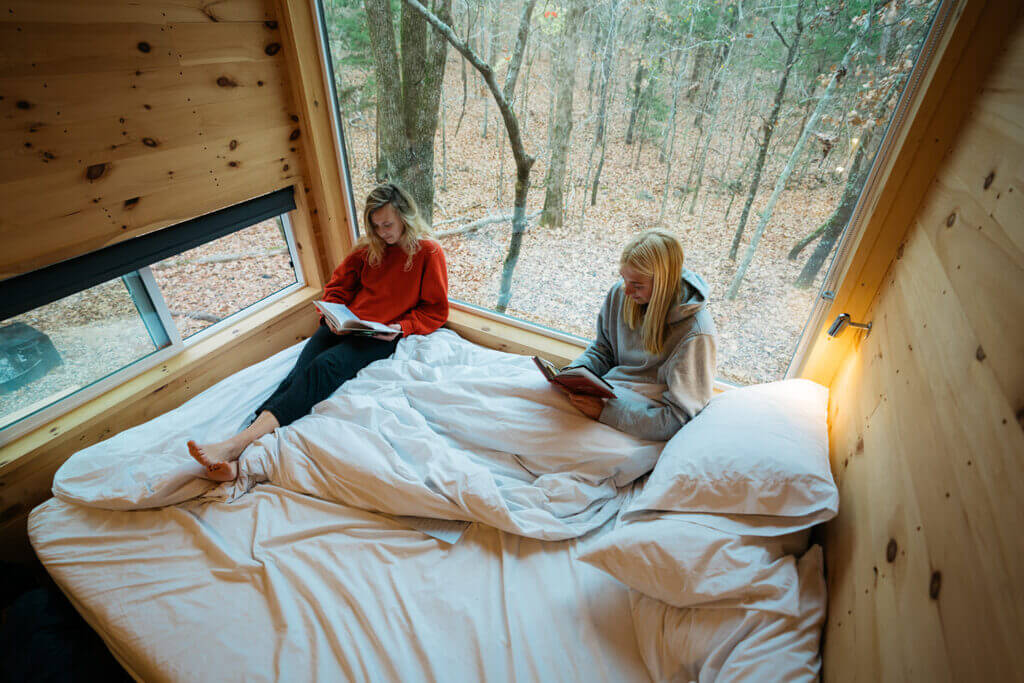 Source: getaway.house
The bedroom is the first thing that we booked the cabin for, right? There is a comfy bed with pillows and blankets. The bed is a little elevated, and there is a small storage space under the bed. 
Bathrooms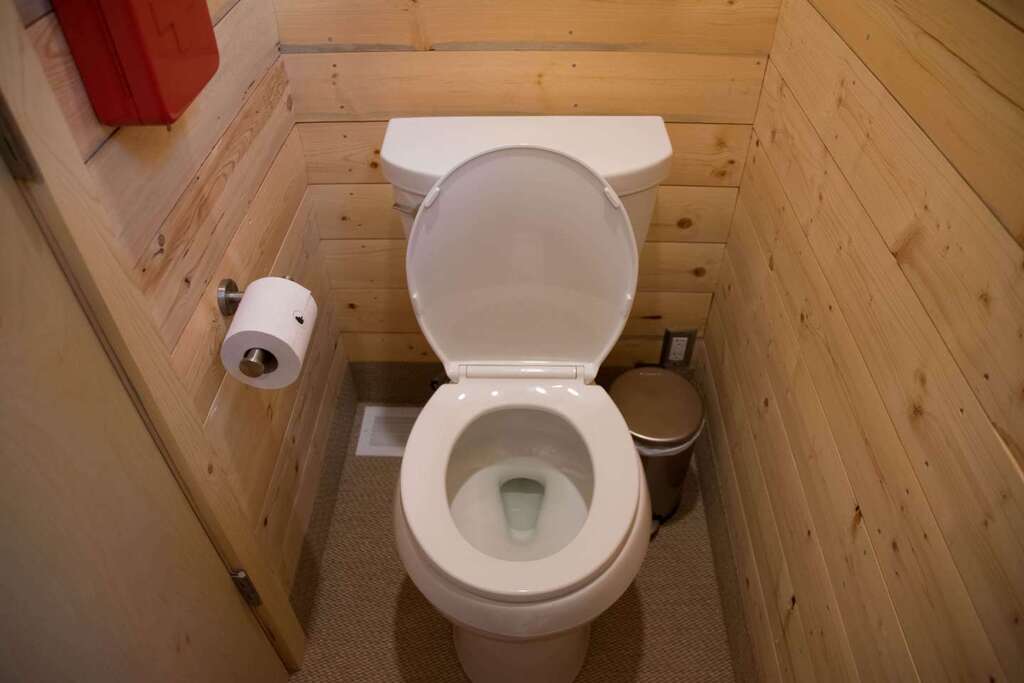 Source: wp.com
Though these cabins are located in rural areas yet they have fully plumped bathrooms. You'll get a completely functional flushing toilet and running shower.  
How to Book a Getaway Cabin?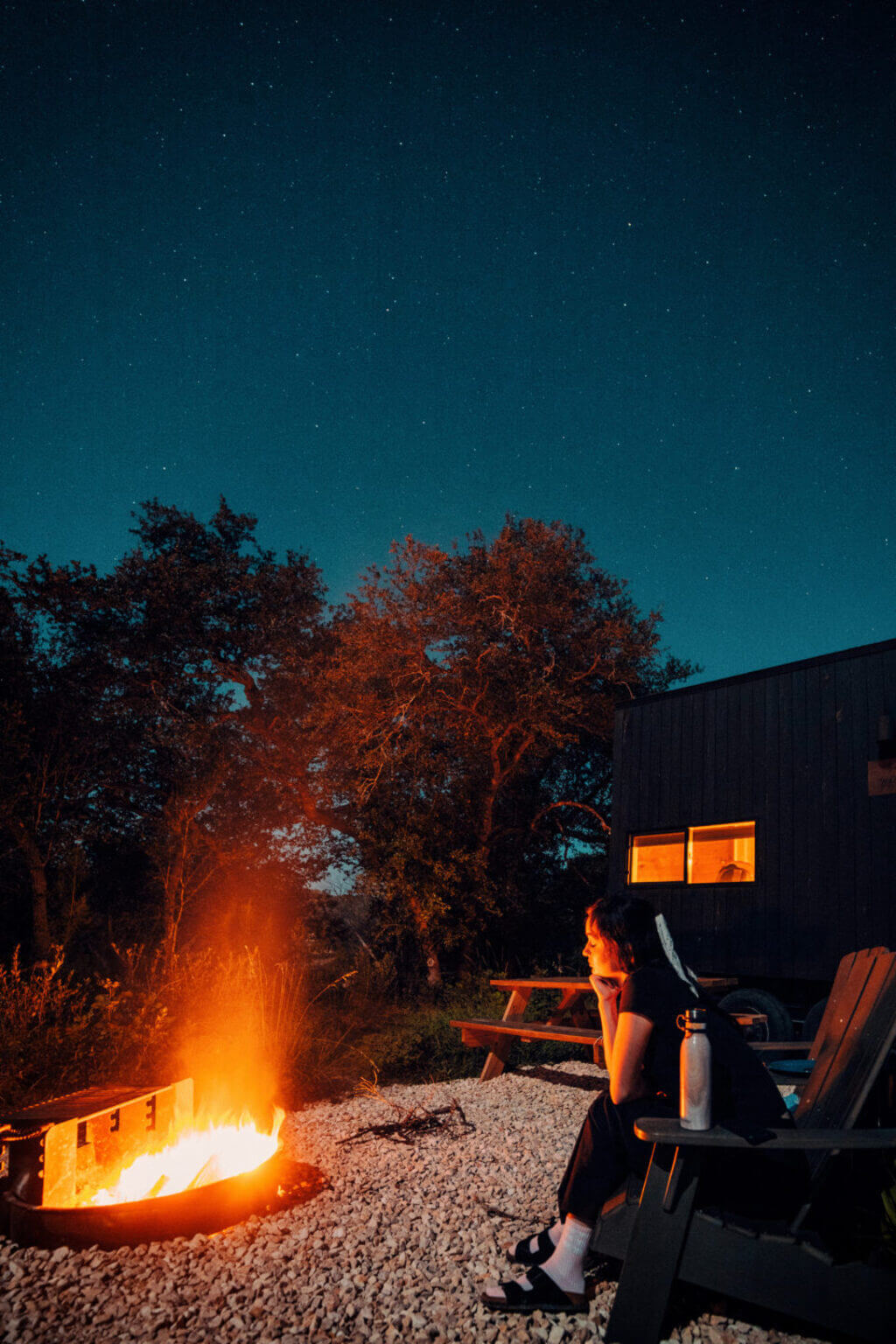 Source: getaway.house
Now we come to the big question: how to book your getaway cabin? Don't worry about it because the entire process from booking to check-in and check-out is quite simple and easy. 
Here is the three-step process to reserve your cabin:
First, go to the getaway house website. (

https://getaway.house/

)

Select where you want to get a cabin for stay (Location) and fill in the basic things like how many people and beds you need

Lastly, check the availability and book.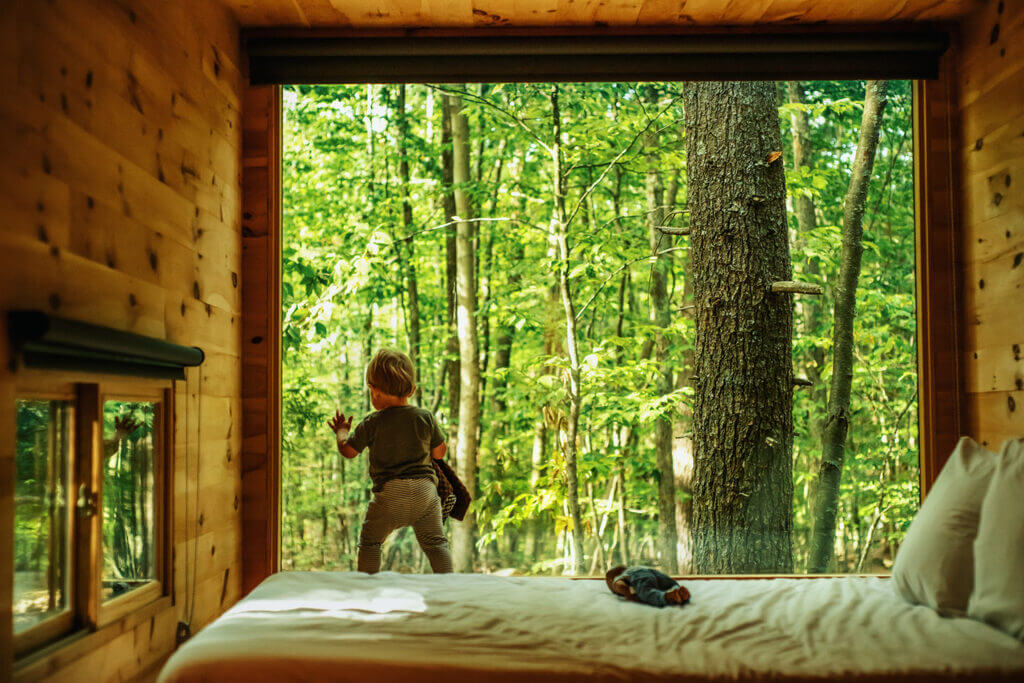 Source: getaway.house
You have also asked to fill in your cell phone number on which they'll send instructions about your booking. The whole process is stress-free, and there is no contact to check-in or check-out, which is vital and essential during the coronavirus.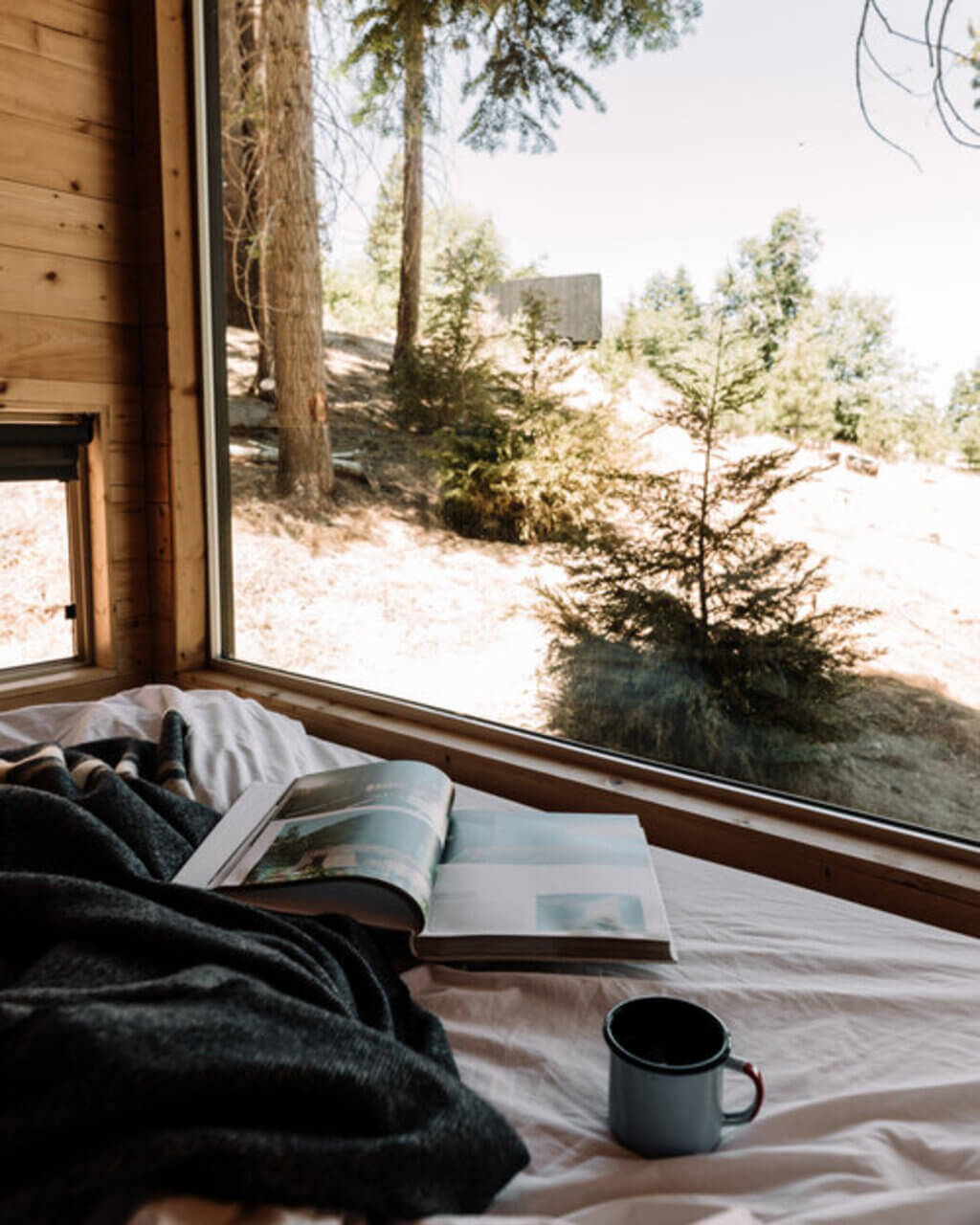 Source: squarespace-cdn.com
What to Bring When Visiting a Getaway Cabin?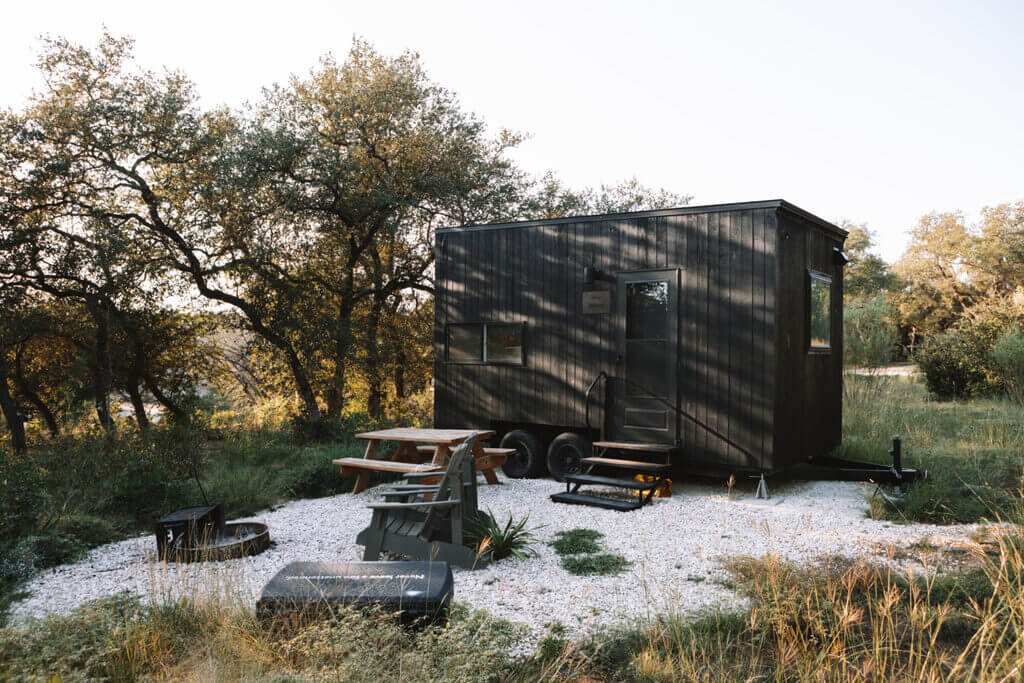 Source: getaway.house
After you booked your getaway house, you might be wondering what to pack or what not to pack in your luggage. We've already told you everything that you'll get in a cabin. 
Now, take a look at all those things that you should bring with you on this staycation. 
Groceries

: First, plan your meals and make groceries list accordingly. If you forget to bring something, worry not because the grocery store is only 15 minutes from the cabin. You can bring coffee (no coffee pot), hot chocolate, hot cider, or any extra drinks and snacks with you. 

Books:

You can enjoy reading outside the cabin at night or in the daytime. 

Headphones:

Listening to your favorite music will be therapeutic for you. So bring headphones or portable speakers with you. 

Camera:

Another important thing that you should carry with you on this trip is a camera so that you can capture the beauty of the cabin and its surroundings.

Journal:

pack a journal so that you can write down your experience in a diary.

Slippers:

Wearing shoes all the time is not that comfortable, so bring a pair of slippers with you. 

Doggie Wipes:

if you're taking your furry friend with you, bring a packet of wipes to clean their paws.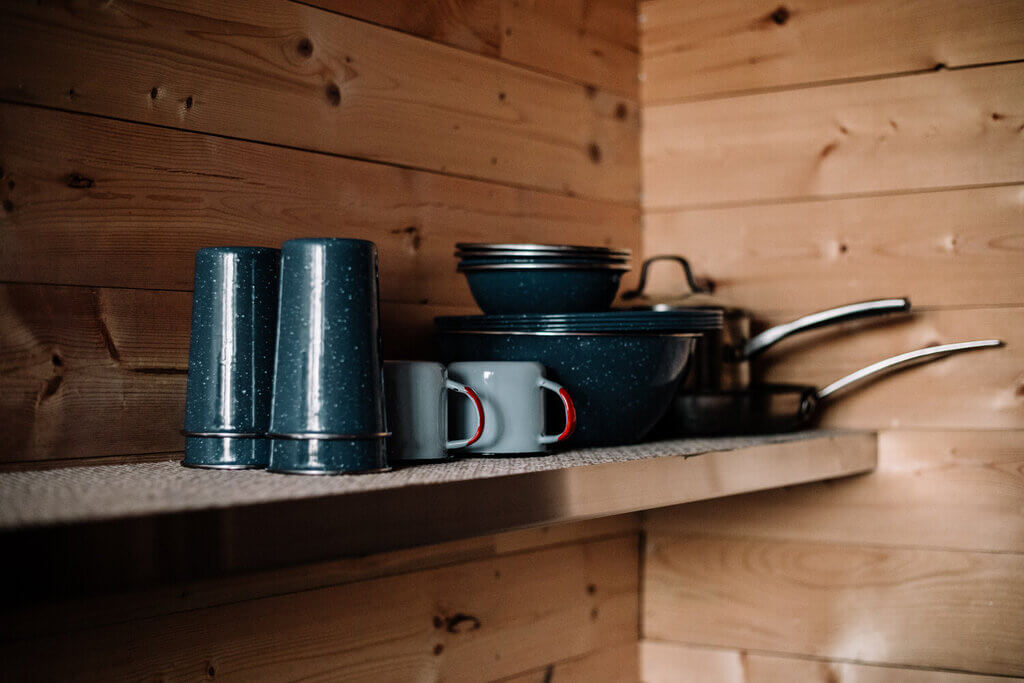 Source: squarespace-cdn.com
Other than these, if you're planning for a hike or campfires, then bring the essentials like a grill pan and headlamp. If you love to paint, knit, or any kind of creative activity, you can bring the things required to do that. 
Actually, you can bring whatever book, sudoku puzzles whether you are alone or with friends. Just make sure not to overpack. Try to bring what is absolutely essential, and try to enjoy and be happy in the wilderness.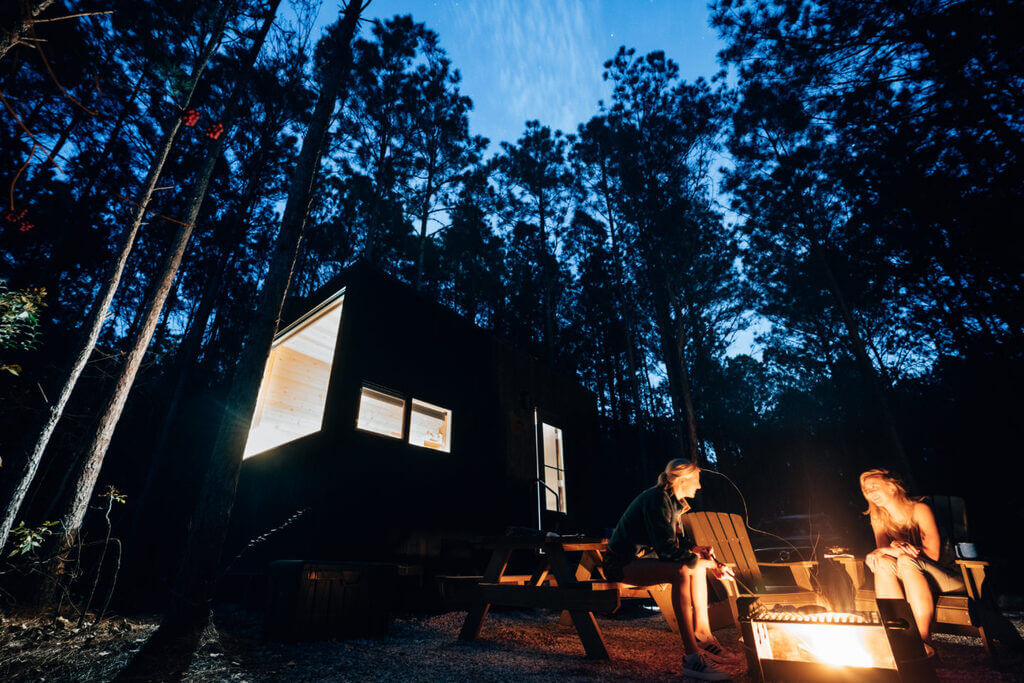 Source: getaway.house

Source: squarespace-cdn.com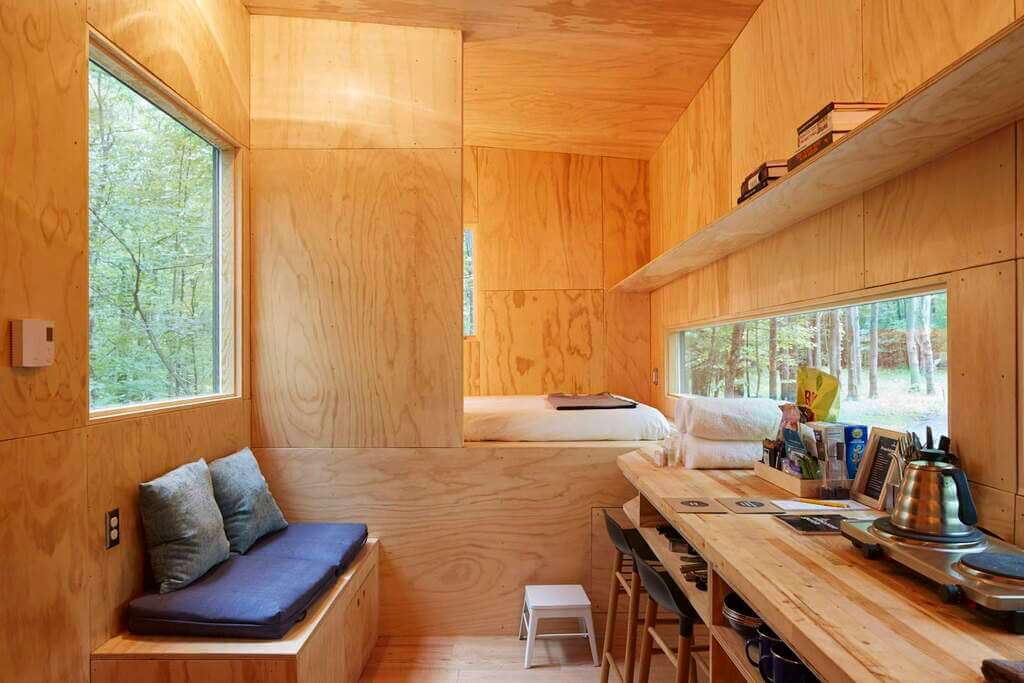 Source: squarespace-cdn.com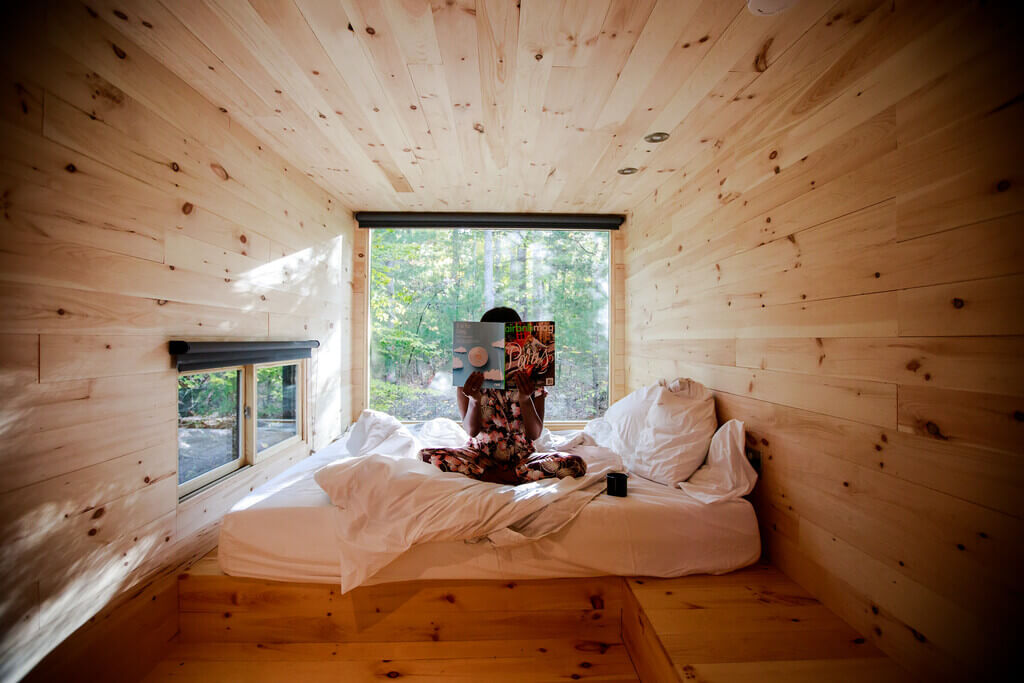 Source: aliciatenise.com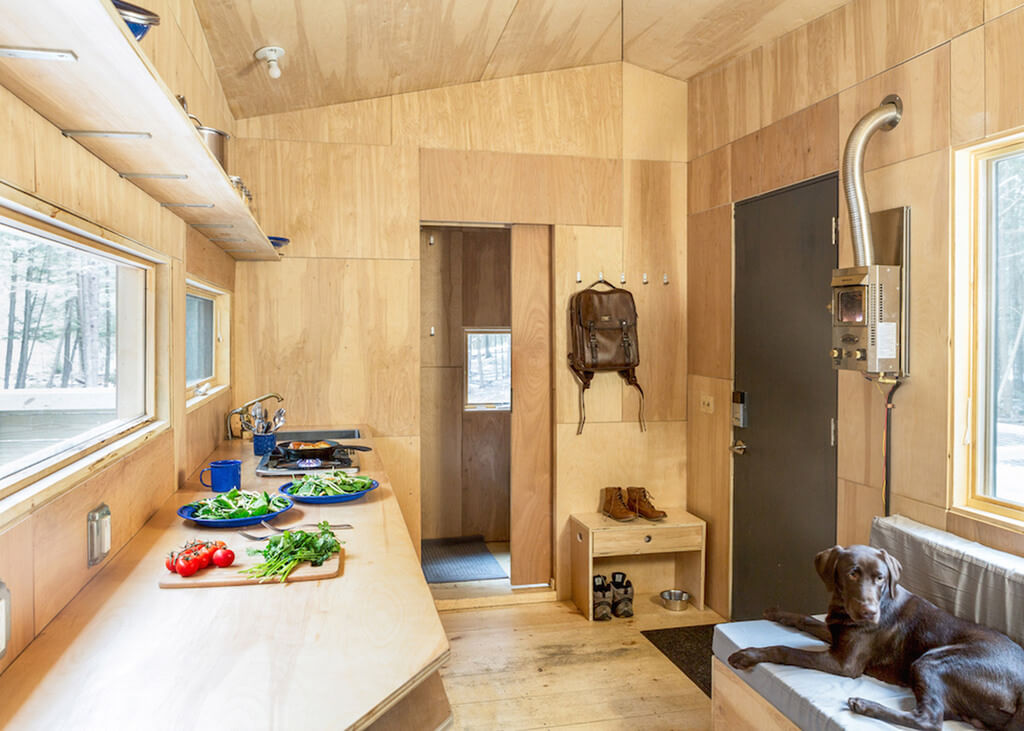 Source: dezeen.com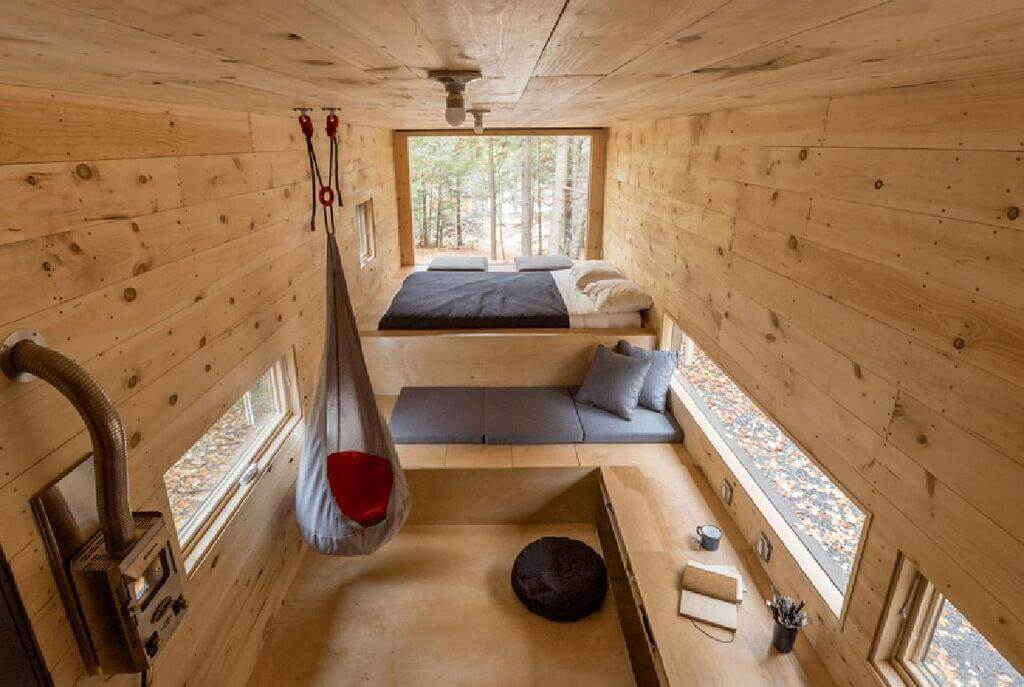 Source: cloudfront.net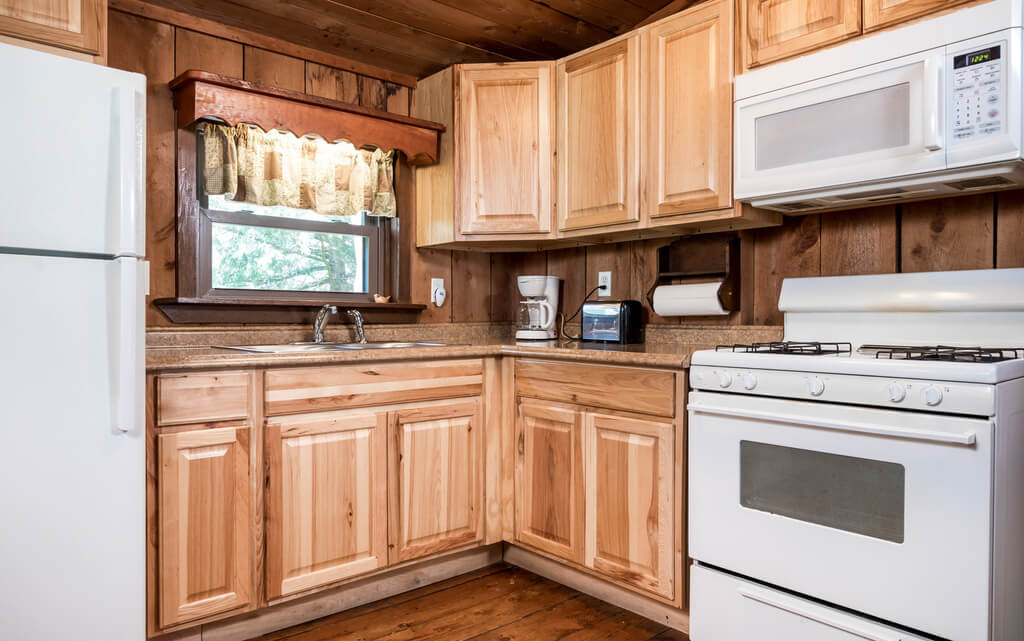 Source: gatewaylodge.com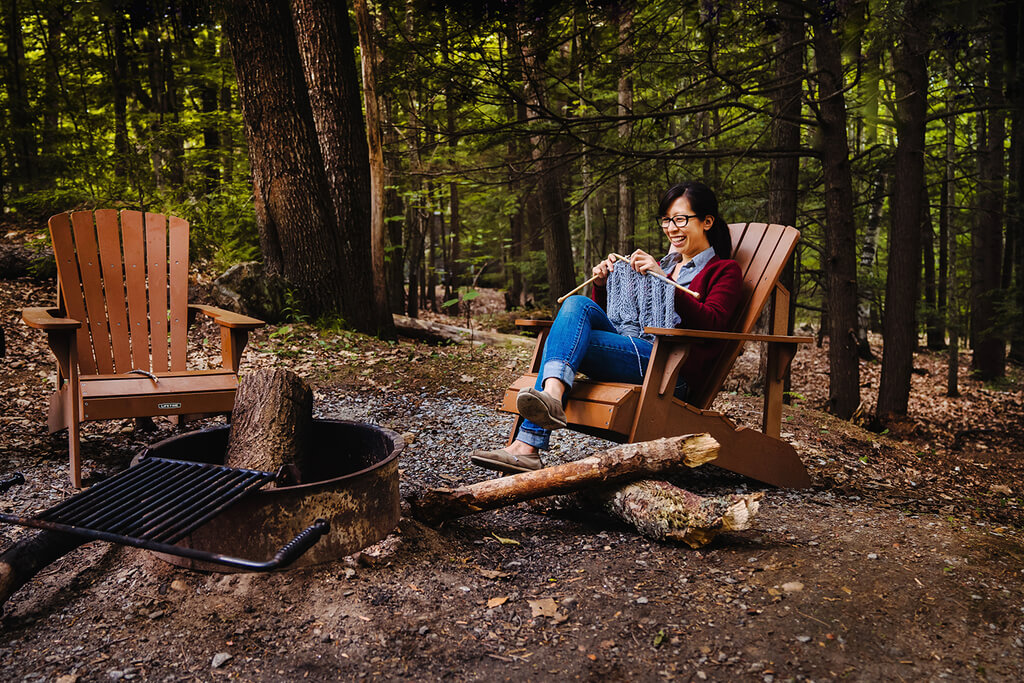 Source: nicoleloeb.com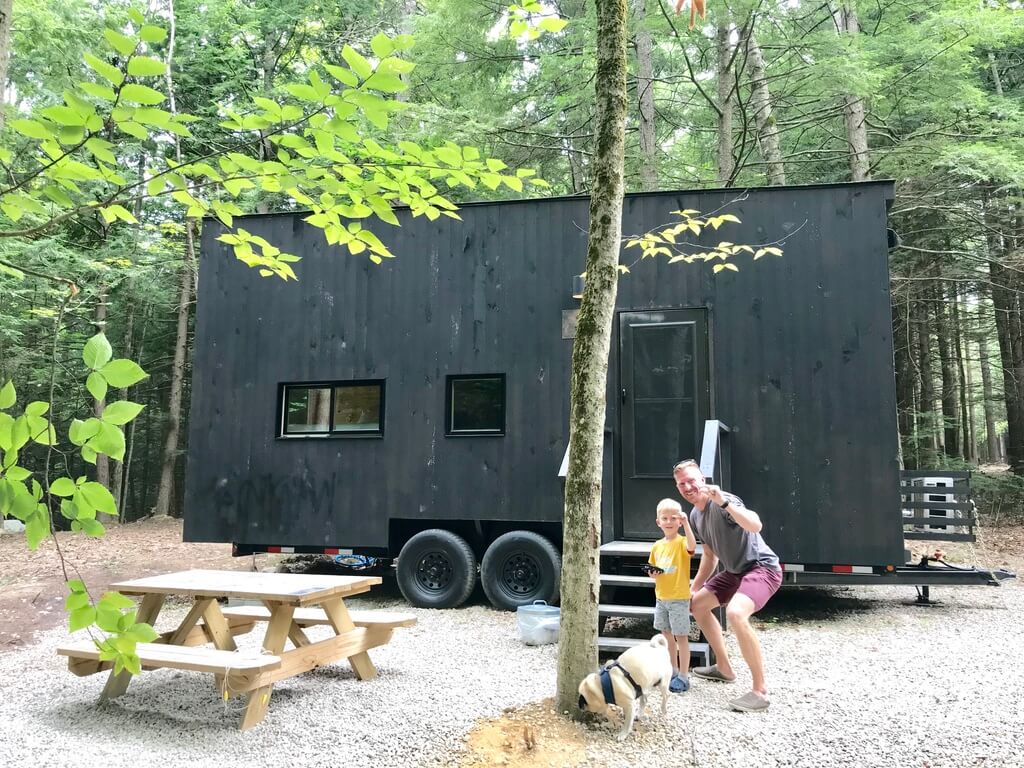 Source: carrotsncake.com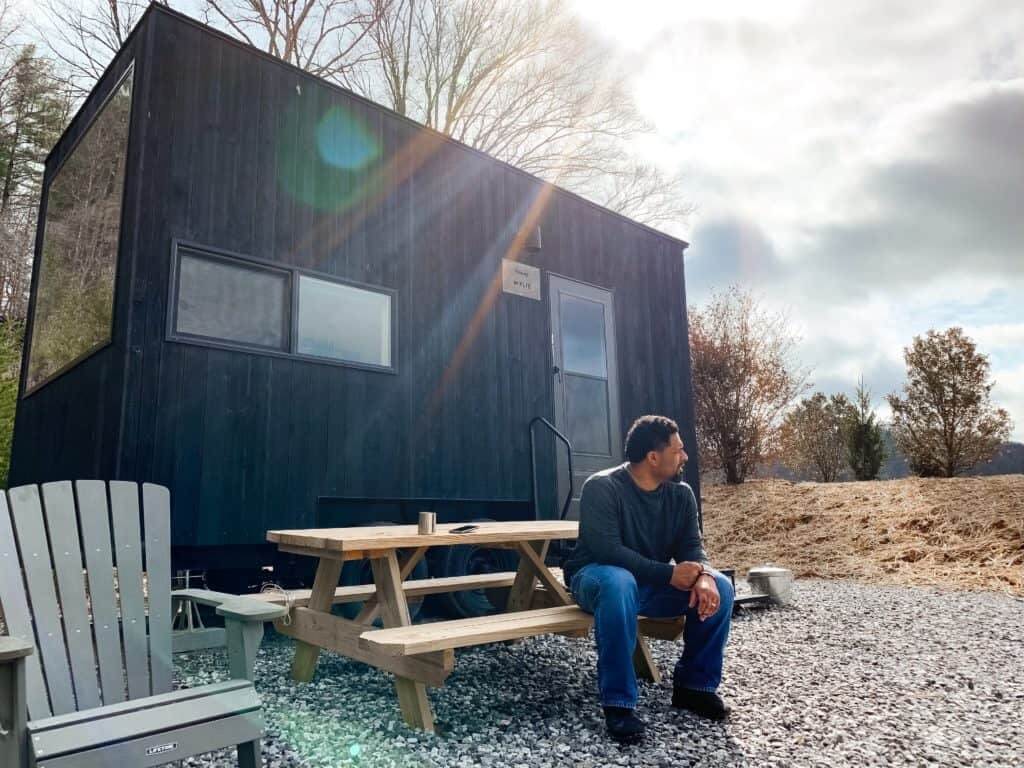 Source: everydayeyecandy.com
The Bottom Line
Getaway House is specially designed to provide a safe space so that you'll truly get the time and space in nature. You'll get to wake up to the birds chirping and the leaves rustling. So if you have never been into the woods or outdoors, this is an excellent option to open it up to you.  
So, what are you waiting for? Press the pause button, book your getaway house, pack your stuff and get ready to enjoy the true nature. 
If you want to know more about these types of unique and unusual houses or places to visit worldwide, read our previous blogs such as Crazy Futuristic Houses, 5 Smallest Houses In The World, Casona Sforza Hotel, and many more. 
I hope you like this blog on the getaway house, and Don't forget to share it with your family and friends. 
For more information about the various types of architectural techniques and styles or home improvement ideas, keep coming to Architecturesstyle.
For daily updates about architectures, don't forget to follow us on our Instagram page, Architecturesstyleideas. 
Himadri Shakya
Himadri Shakya is an enthusiastic Content Writer and Editor. She loves to create creative, engaging, and SEO-friendly content. Through her extensive research skills and practice, she has been generating high-quality and informative articles, and blog posts for over 4 years.
Related posts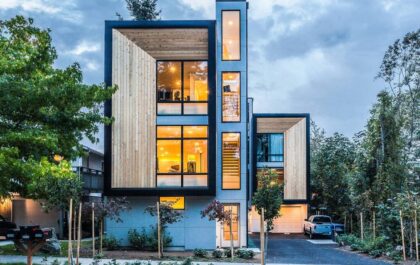 27+ Stylish & Modern Townhouse Designs for Urban Living.
The townhouse's first impression is normally too small, too compact, too narrower, and the list is endless. Well, let us…