Perhaps a narrow lot is what fits your budget in building a home. The good news is, making the most out of a small space is possible with the right home designs. Households shall experience a lot of benefits living in a narrow lot when properly utilized.
Tips to Consider in Utilizing a Narrow Lot
Building a house in a small block is ideal for a crowded location. The area that needs to be utilized could be less than 15 meters wide. A professional home builder can help to maximize the space for your property. Here are some tips worth considering:
1. Go Vertical or Two-Storey House Designs
A house with two levels can maximize a narrow block. There are different home styles you can choose from that are best for a limited space. A higher ceiling can give a spacious vibe with a living room on the first floor and more bedrooms upstairs.
Use every space wisely. For example, you can opt for built-in storage under stairwells or through the wall. Arrange all kinds of stuff with the help of an expert to know their right places.
2. Use Light Colors
Small houses should be light-filled to look more spacious. The natural light can work or neutral colors, making the home also inviting, unlike darker shades that can be depressing.
3. Small Types of Furniture
As you fill your new home with furniture, go for small-sized options. This will help to maximize the space for some other things in the future. It is also nicer for a narrow house to be packed with such furniture types in terms of interior design.
4. Opt for Sliding Doors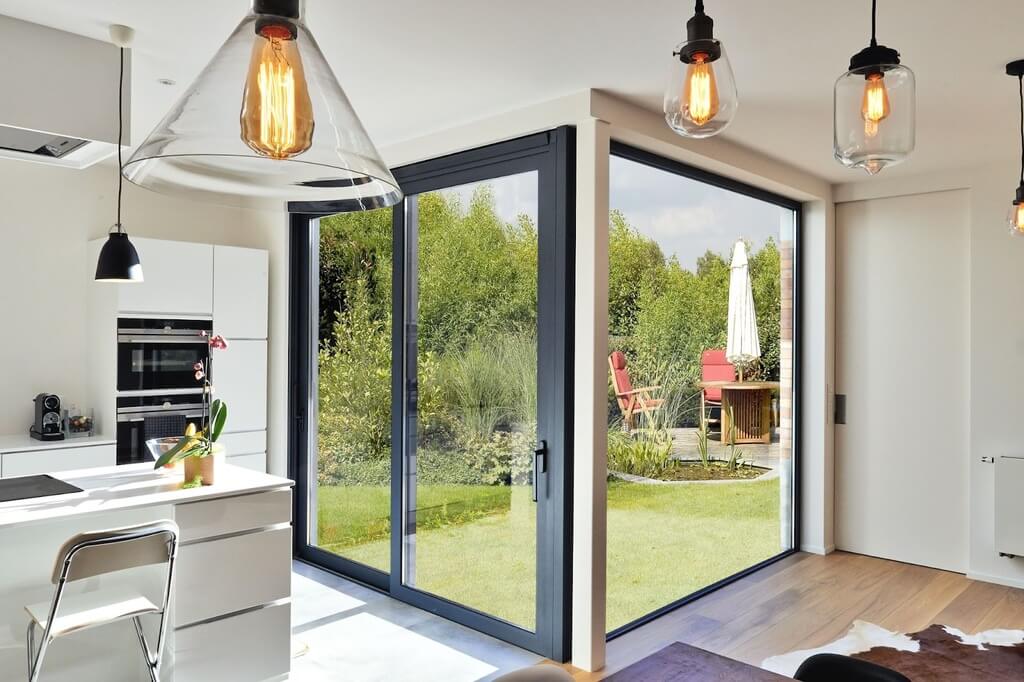 Hinged doors are alright but can cause obstruction when unrolled. On the other hand, sliding doors take less space and won't block the hallway when guests arrive. It is also more modern, however, costlier compared to the traditional door.
5. Garage Area
The parking area must be at the back of the house. A single garage would be possible to secure your car with the amount of space available. In addition to that, it adds up safety for your vehicle compared to when parked at the roadside. In this way, the front yard will be more pleasing for the road passers.
6. Open Living Area
This idea is perfect for a compact home that wants to take advantage of natural light. It also enhances the interior of the house overall. Moreover, the parts of the house will be interconnected from indoor to outdoor. 
Just add narrow sideways for easier access going to the kitchen and living area simultaneously. Your daily routine will be smoother and even livelier while breathing the fresh air.
Adding up a small garden is possible with narrow blocks. It transforms the place into something you can spend time relaxing. So, you can enjoy an extra space outdoors even with such a small house.
The Benefits of Utilizing a Narrow Lot
Many households choose to build a home in a narrow lot for some reason. Below are the advantages of finding a smaller land area that you can enjoy:
1. Less Expensive
Everybody knows that buying land can be costly but with a narrow block, you can save more money. That is why it is recommended for families who have no huge budget to build a home. There are many good options of house designs at a reasonable price that you can pick from. 
2. Less Maintenance
Since it has a smaller space, this also requires less maintenance – no mowing in the case of not having a garden area. However, cleaning a two-leveled house can be difficult, especially the ceiling and windows.
3. Wider Living Space
Accommodating guests would be more private with a double-story house, as the living area is separated from the bedrooms. Therefore, the space is maximized in every inch.
4. Great View
One thing that homeowners look forward to in a two-story home is the great view. Regardless of its compact size, you will benefit from natural lighting and beautiful scenery.
5. More Home Designs Available
Working with the right home builders can give you a lot of home plans. There are many small houses with a great architectural style, despite the overall lot size. Look for something that will meet your taste and also your budget.
Visit New Level Homes for Narrow Lot Home Styles
Two storey narrow lot homes in Perth, Western Australia won't compromise living your best life in the suburbs. With years of experience in building families a home, many can share their stories of working with the team.
Our builders guarantee a new level of home style and have more than 60 designs to choose from which will fit on a narrow block. That wide range of two-story houses will cost you not more than $300,000.
The whole team will assist you in planning your desired home design toward the building process. They are passionate enough for quick construction without affecting the quality of your new home by the value of your money.
Final Thoughts
To sum it all up, living in a narrow lot is now one of the best options for many individuals. It takes careful planning to maximize a narrow block and with the help of professional home builders, the process will be smoother. Among the benefits include affordability, less maintenance, and home styles to pick from. Follow the tips above to achieve a better house look even with small spaces.
Discover More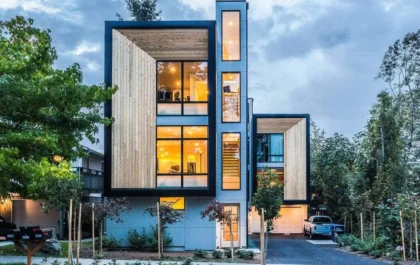 27+ Stylish & Modern Townhouse Designs for Urban Living.
The townhouse's first impression is normally too small, too compact, too narrower, and the list is endless. Well, let us…