The kitchen is the heart of the home, but a kitchen designed only for purpose does not feel very homely.
Kitchens can often feel and look generic and soulless. But there's a lot that can be done using appliances to really make an inimitable statement.
1) Big Features in the Kitchen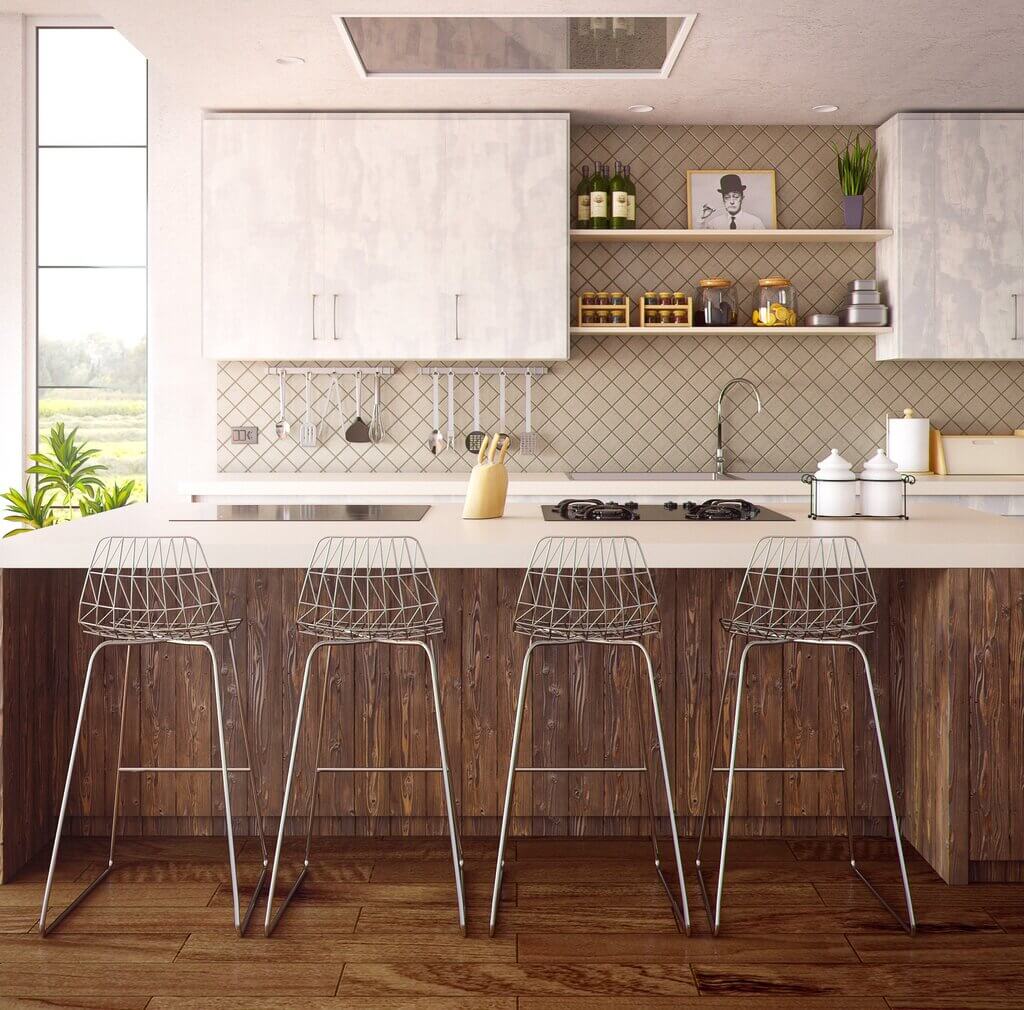 Source: twimg.com
Your kitchen will feel more unique if you buy items that you like. There's an old saying, "if it's neither useful nor beautiful", you should dispense with it. There is a difference between cosy and clutter. Once you've cleared away what's not needed, it's easier to see what kind of aesthetic you should go for in terms of colour.
Try following a specific theme, be a single colour, or have multiple colours to brighten up the space. You should also make sure your appliances can be used in an ornamental way when possible. Try and buy appliances that match the room's decor, such as a blue kettle that looks cool with the backdrop of a grey-blue wall.
Stainless Steel Appliances
Kitchen appliances made of stainless steel are no longer found only in the professional sector. Private households now enjoy stainless steel in the kitchen and its inherent, chic functionality.
A stylish look in combination with high practicality, stainless steel kitchen elements might not have the most character on their own. However, steel has a reflective surface that impacts light to great effect. Stainless steel can also form a blank canvas to help combine dark or light colours.
2) Cabinets and Counters
Source: twimg.com
Like cabinet hardware and counters, certain kitchen essentials are more than simple storage solutions. They can completely change the entire kitchen.
Get Creative with Cabinet Doors
Kitchen cabinets are more than just storage space. Glass cabinets reflect natural light and can be used to display small appliances. Cabinets can be painted in any colour to brighten up the kitchen space.
You can change the doorknob style to match any furnishings or relocate cabinets to open up more floor space.
Renovating the cabinets can also increase the value of your home, making it an excellent real estate investment.
Utilise Counter Space
Your countertop is an essential part of the kitchen. It provides a storage workspace and contributes to the kitchen's overall style. If you can only afford one upgrade, changing the counters is the best move as it will drastically change the existing space. A rolling island is also an innovative storage solution and allows you to move your kitchen around.
3) Decorations
Source: thespruce.com
Decorations in kitchens are underrated and one of the most effective tools to make your kitchen unique. You do not need an interior designer to help you decorate your kitchen. Decorations are also useful in a small space, like a magnetic knife strip, a warming rail for your tea towels (try Trade Radiators' rails), themed salt and pepper shakers or lighting.
Incorporate a Feature Wall
Selecting an entire wall to be an accent wall may seem bold, but it can be very rewarding. This wall can become the one thing that makes a generic kitchen unique, and simple decorations or a fresh coat of paintwork wonders. You can save money this way while not skimping on style.
Walls are a great tool that simply exists as part of the building and only need to be painted or papered to change the room. Using wall paints, tapestries, and wallpapers, you can do what's called 'zoning' – even if there are no niches or corners or you only live in a one-room studio.
A kitchen area in the studio apartment, for example, benefits from a colour-coded wall. Suppose you want to visually separate the dining area. You could paint the wall behind the counter in colour or mount a complete wall of beautiful hand-made knives on the wall.
You could design entire walls or rooms in one specific wall colour. Ask yourself what brightness you have in mind for your kitchen, and then decide on a light or darker colour type. First, try out your desired colour on a section of the wall.
Fresh Herbs and Flowers As Decorative Elements
The colour green should not be missing in any kitchen – neither in the food nor the decoration. This works particularly well with skillfully placed herbs, plants and flowers. Depending on the style and layout of the kitchen, you could grow a few pots of rosemary, basil, etc., on the window sill, or you could create a hanging herb bed on one of the walls.
Final Thoughts
The kitchen is more than just a place for cooking, and it's is the perfect place for families and friends to come together. Putting in a bit of effort making the kitchen unique can be done on a budget and make your entire house feel much homelier.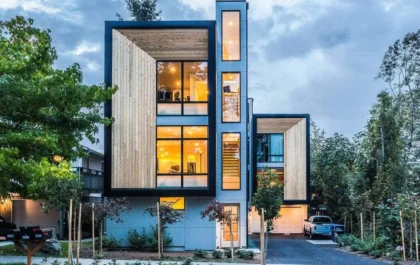 27+ Stylish & Modern Townhouse Designs for Urban Living.
The townhouse's first impression is normally too small, too compact, too narrower, and the list is endless. Well, let us…