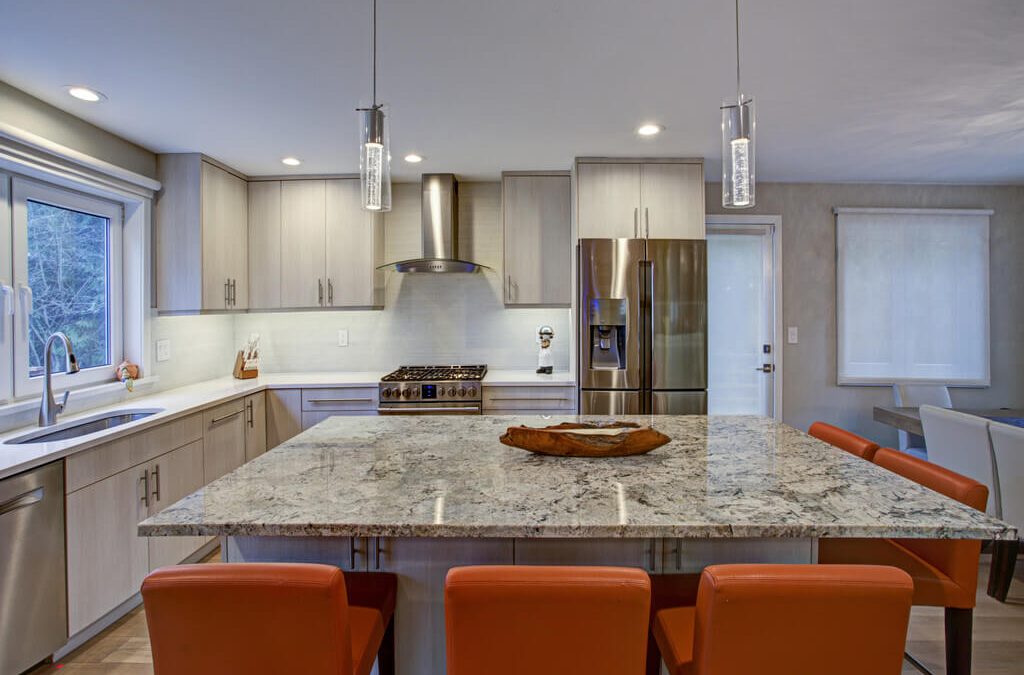 We all wish to transform the interiors of our homes to create a contemporary and classy ambiance away from the outside world. Even when we talk about the interior decoration of a residence, an office, or maybe a commercial space using natural stones such as granite, marble, and onyx is sure to elevate the final creation in various ways.
Nevertheless, natural stone has always been the most desirable in home interiors for different reasons, including durability, aesthetics, and energy efficiency.
These stones are immensely versatile and, therefore, add a unique texture to interiors. Marble, granite, and quartz are the most widely used natural stones. Distinguished interior designers have been experimenting with varieties of stones such as limestone, sandstone, and soapstone for years. They often prefer natural stones as it helps maintain a connection between man and nature within their comfort zone.
Keeping this aside, natural stones are environmentally friendly and sustainable, with low maintenance, and long-lasting. Natural stones for home interiors add warmth to your space with their rustic appeal and help maintain a cool interior temperature.
Nonetheless, they are a feasible option for urban homes since natural stones provide a quaint home environment by blocking any noise from the outside with impressive sound absorption.
In this blog, we at Strata Stones have brought to you several ways in which you can use natural stone in your home interiors.
How To Incorporate Natural Stone In Your Home Interiors
In Ornate Columns
Source: angi.com
Weight-bearing columns are to a building what the spine is to our body. They provide a supportive architectural framework. Rather than looking at them as a hindrance, add aesthetics and function by cladding the pillar in stone.
For king-sized luxury, you can choose marble or granite, finished with an elaborate cornice. If you wish for a rather subdued, earthy finish, then you should definitely opt for stone pillars reminiscent of the yore era.
Kitchen Countertops
Source: igscountertops.com
Natural stone for homes is highly popular due to its heat resistance and durability, which makes it the best option for kitchen countertops.
With the best natural stone supplier UK like Strata Stones, every slab differs from the others and, therefore, is available in a wide range of colors. This will surely enhance the feel and look of your kitchen and dining room. Along with kitchen countertops, even furniture has undergone a marble makeover.
It has a sturdy, durable, and strong nature that makes it the perfect material for furniture. In addition, it comes with a piece of furniture that stands the test of time while adding a hint of class and luxury to your interior.
Luxe Furniture
Source: staticmb.com
Furniture made from natural stone works for indoor and outdoor spaces. Stone-top tables, benches, and ottomans break furniture stereotypes and give the aesthetics palpable quality. Give your rooftop or patio a chic twist by incorporating luxurious marble.
You can go for a fixed tabletop or develop a full-on seating arrangement from it. If you like a dark shade of marble and wish to use it for your furniture, you can go for a light-toned interior to enhance the look of the stone.
Decorative Lattice
Source: unikastone.com
While traditional stone jaalis have been an intrinsic part of classic architecture, you can always use geometrical patterns in contemporary homes. Abstract patterns and asymmetrical designs not only add to the decor but also bring in natural light and ventilation.
Ideal for spaces such as balconies, expansive or even as partitions, natural stone lattice instills dimension and depth into the aesthetics. Natural stone offers countless design possibilities, be it a monochromatic palette that grants a rustic dimension or the luxurious brilliance of marble.
By integrating them unconventionally into your home, you can create a bespoke area that is sure to become your pièce de resistance.
Backlit Stone in Staircases and Bars
Source: goganlandscaping.com
The staircase or bar is perfect for going all out with backlit stones such as onyx. This natural stone inculcates sophistication and luxury into the decor in big or small doses. Installing lights behind the slab can bring the stone to life, thereby emphasizing the unique characteristics and natural hues you may not see otherwise.
Storage and Shelve
Source: arch2o.com
You must consider using natural stones such as limestone and granite, especially for storage and shelves from distinguished natural stone suppliers in the UK. Floating islands or shelves made from natural stone are not only easily functional but also easy to maintain. This adds an aesthetic appeal or value to your space. Nevertheless, rows of stone shelves in the kitchen create a sense of space that may not be achieved with closed cabinets.
Natural Stone Flooring
Source: thespruce.com
Last but not least, natural stone is most widely used as flooring in home interiors. Nonetheless, you can always make these applications exemplary with interesting designs. These are durable and strong and call for a little bit of maintenance.
Similarly, you can experiment with different slabs of marble in different textures and colors. So, by choosing the right natural stone for home interiors and combining it with the best craftsmanship, your end creation can certainly be a masterpiece.
End Note
Staying at home is no less than rejuvenating both yourself as well as the environment around you. This is why we at Strata Stones have brought you the best solutions for all your interior natural stone requirements to take the aesthetics of your home up a notch. Get in touch with us today and give your home a touch of luxury.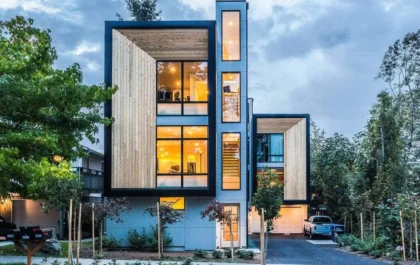 27+ Stylish & Modern Townhouse Designs for Urban Living.
The townhouse's first impression is normally too small, too compact, too narrower, and the list is endless. Well, let us…