Starting a restaurant has become a highly popular way for entrepreneurs to get involved in the world of business. Small businesses come in all shapes and sizes, but with restaurants, you have the advantage of providing a product that most people would regularly want to buy. There is a wide range of expenses that you'd need to meet while opening a restaurant, though, and two of these expenses involve finding a location for your store as well as purchasing the appropriate furniture for said location. Since real estate comes at a premium, many fledgling restaurant owners choose to opt for smaller stores that charge lower rent.
This can help new restaurants start to earn a profit by minimizing the expenses they need to deal with, thereby leaving a larger chunk of their revenue left over after expenses have been paid for. However, smaller restaurants face a few unique challenges as well, with one of the biggest challenges is finding the appropriate restaurant furniture for their needs. While comfort and convenience are major factors to consider while buying furniture, this decision becomes a bit more nuanced when smaller spaces are being looked into, and we have some advice that can help you buy the right furniture that will optimize your eatery.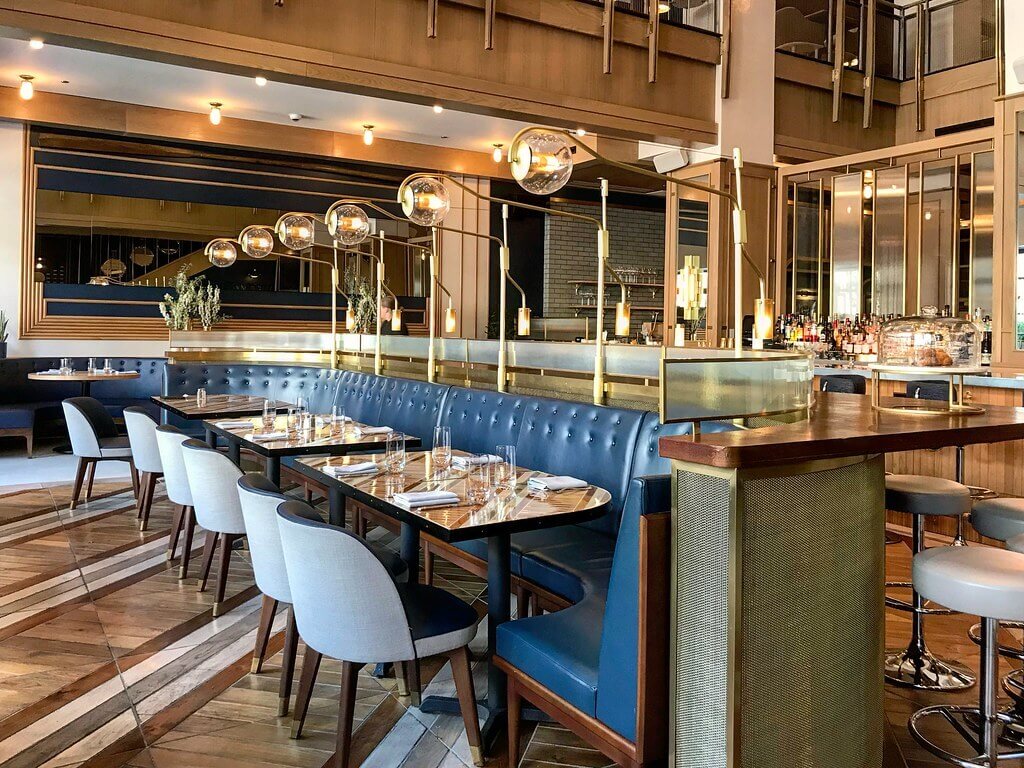 The first thing to consider about your restaurant's ideal furniture is that you shouldn't buy anything too large. It would be best if you avoided large couches, since the comfort these items provide greatly restricts the kind of mobility your patrons and servers would have indoors. Benches and chairs can be a much more worthwhile solution since they are generally slimmer and lighter. That allows you to lay them out efficiently without taking up too much space, and their portable nature lets you move them around as required as well which helps increase space as and when required.
Choosing the right types of chairs is also something that can help you make the most of smaller restaurants. Some chairs come with armrests, and these can really add up when you consider the number of chairs that you're buying. Purchasing chairs that don't have armrests help you save a couple of inches of space with each individual chair, something that eventually results in massive amounts of space being opened up on each side since chairs can be positioned more closely together and let your eatery look significantly less cramped.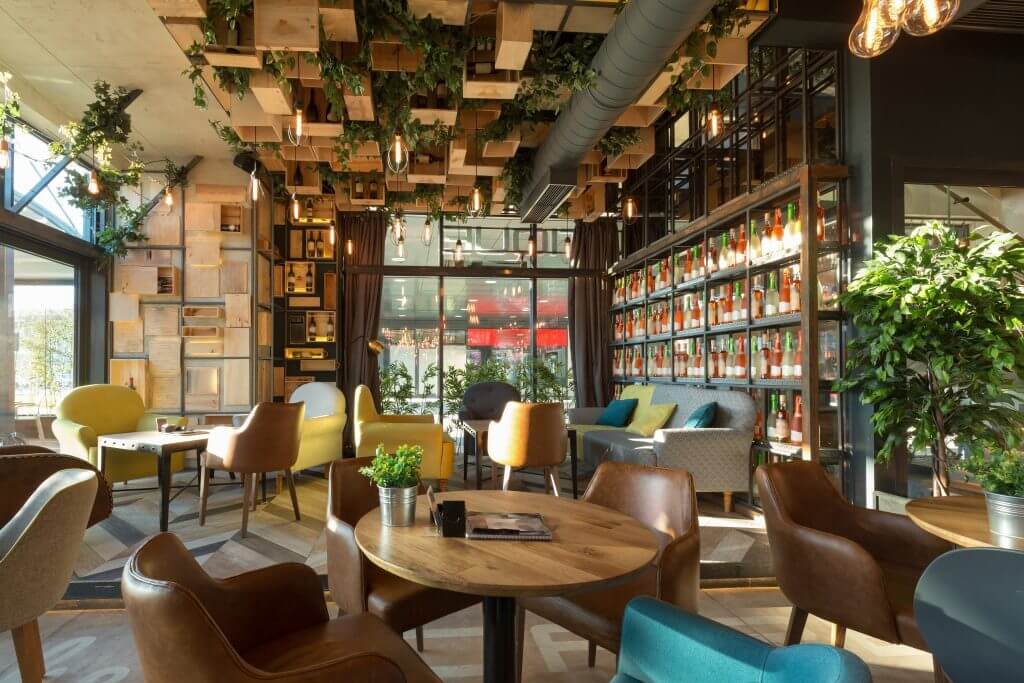 Another useful way to create a comfortable eatery whilst contending with smaller than ideal brick and mortar stores is to try incorporating booths into your layout. Booths are great because they create a specific space that groups of up to six patrons can occupy. A major advantage of booths is that customers won't be able to shift their chairs around and spread out. That makes them get in the way of your employees while they're attempting to move through the restaurant to take and deliver orders, so it's useful to use booths that prevent such things from happening in the first place.
As you can clearly see, the key to optimizing furniture for smaller spaces is to prevent crowding. That also extends to the kind of furniture placement you end up opting for. Booths are ideal for seating large parties, but what if you get a smaller group or perhaps a couple that would prefer a more intimate setting? Situations like those make it necessary to have a few tables and chairs on hand as well, and placing them smartly can make them less likely to cause any kind of crowding that would exponentially decrease available space in your eatery. If your restaurant has a bar, try not to place tables and chairs too close to them because that can make the bar a far less appealing seating area for your patrons.
The bar is just one of the numerous areas of your restaurant that should be kept relatively vacant by placing tables and chairs far away and instead of providing some barstools for your customers to be seated on. Another part of your restaurant that you should keep clear is your entryway. Putting an inordinate number of wooden furniture pieces too close to the entry of your restaurant can make it seem a lot more cramped than it actually is, and it might ward off customers that would have otherwise been interested in trying out your menu items.
It might seem counterproductive to limit your furniture to centralized spaces in your restaurant, but it is a necessary evil if you want your eatery to have any chance of becoming profitable in the near future. There's no point in maximizing seating options if it fails to let you capitalize on the ambiance that your restaurant has the potential to provide after all, so less is definitely more in this regard.
A combination of booths for larger parties and small butcher block tables and chairs for couples and smaller groups can go a long way towards solving your space issues. You should consider this carefully while you're out looking for furniture that can give your customers a comfortable place to sit while they enjoy their meals.
Conclusion
Renting out a small location when your restaurant is first starting out is useful not just because it reduces your rental expenses but also because it lets you do more with less furniture. This further decreases the initial costs associated with your eatery's opening day, something that gives you the opportunity to get things up and running off the ground without having to save vast amounts of cash before this becomes feasible. Following some of the tips, we have provided above can make it easier for you to arrange your small restaurant as well.
Discover More