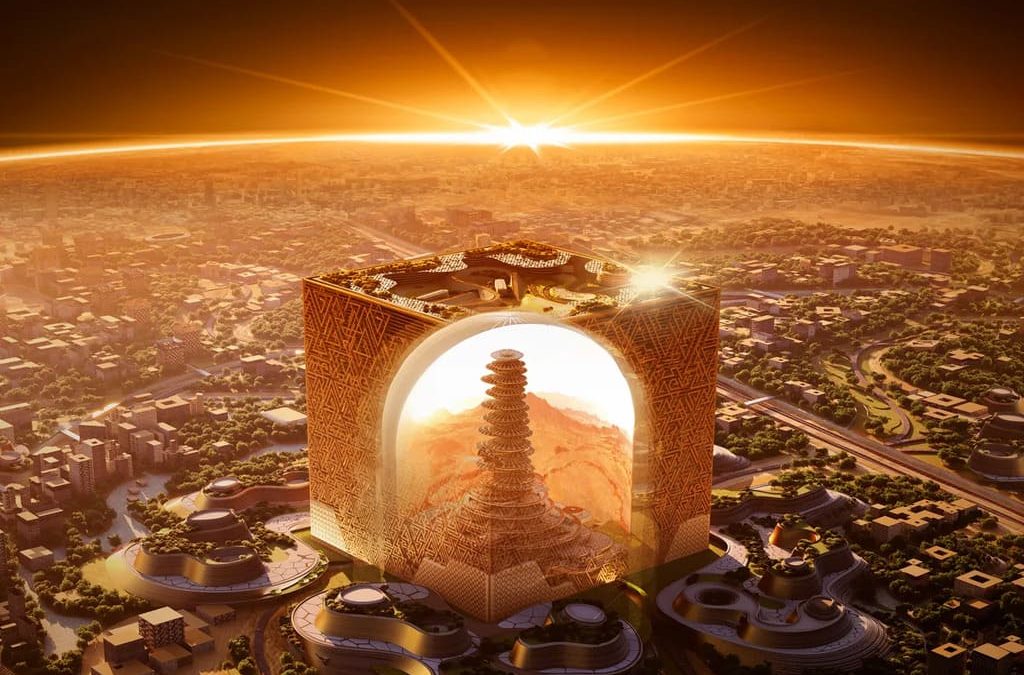 Do you know that Saudi Arabia is going on a new journey with its Vision 2030, which aims to strengthen economic and investment activity, enhance non-oil overseas commerce, and promote a softer, more progressive reputation for the nation?
With this goal in mind, Saudi Arabia announces world's largest ever downtown named New Murabba in Northwest Riyadh.
The project is expected to be finished by 2030, adding to the country's list of 15 planned megaprojects that would revolutionize the country.
About the Project:
Source: detik.net.id
New Murabba Development Company

plans to provide citizens in every region of the city access to living, work, and leisure spaces within a 15-minute walking radius, focusing on sustainable neighbourhoods.

The

world's largest modern downtown in Riyadh will sp

an 19 square kilometres at the juncture of King Salman and King Khalid highways and will include 104,000 housing units, 9,000 hotel rooms, and 980,000 square meters of commercial space.

The overall design is reminiscent of old Saudi riverbank towns, with dense clusters of buildings divided by narrow roadways that buffer residents from the blazing sun's heat.

To elevate the project to iconic status, a new advanced technological structure is being added to New Murabba in Riyadh. The Mukaab, which means "the cube" in Arabic, is planned to be an impressive 400 meters long, wide, and high.
About the Mukaab:
The Mukaab is probably the highlight of the world's largest modern downtown, almost to the point of being compared to the iconic Empire State Building in the USA. It will be an immersive site that merges digital and virtual technologies with the newest holographic and will be inspired by the current Najdi architectural style. Mukaab is also dubbed as the everchanging Immersive world.
Sustainability to the Core:
Source: arcpublishing.com
One of the things that sets the upcoming world's largest modern downtown in Riyadh apart from other modern downtowns is its commitment to sustainability. The city has implemented a number of green initiatives, such as the use of renewable energy sources, waste management systems, and the promotion of eco-friendly transportation options.
This commitment to sustainability has helped New Murabba become a leader in sustainable urban development, setting an example for cities around the world.
Why is New Murabba Chosen as the World's Largest Modern Downtown?
Source: wp.com
1. Growing Urbanism:
Located in Riyadh, New Murabba is a city that has rapidly grown into a major hub of commerce and culture. It covers an area of over 25 square kilometers and is home to over 15 million people.
2. Trade and Commerce:
The city's skyline is dominated by towering skyscrapers, and the streets are alive with the sounds of bustling commerce and vibrant cultural activities. It's no wonder that New Murabba has earned the title of the world's largest modern downtown.
3. Vision:
When you think of modern downtown, images of towering skyscrapers, bustling streets, and luxurious shopping might come to mind, right? New Murabba Development Company plans to develop the space exactly that way!
4. Attractions:
One of the key attractions of New Murabba- the world's largest modern downtown is its top-class shopping. The city is home to some of the largest and most luxurious malls in the world, with names like the Murabba Center and the Riyadh Mall drawing in visitors from around the globe. These malls are filled with designer boutiques, luxury brand stores, and high-end restaurants, making them a paradise for shoppers and foodies alike.
5. Culture:
But it's not just the shopping that makes New Murabba so unique. The city is also known for its thriving arts and culture scene. The Riyadh Museum of Modern Art and the New Murabba Cultural Center showcase the work of some of the world's most talented artists, and offer visitors a chance to explore the rich cultural heritage of the region.
The city is also home to a number of world-renowned theaters, cinemas, and music venues, making it a cultural destination for tourists and locals alike.
6. Food:
Of course, no visit to New Murabba would be complete without sampling the city's famous cuisine. The streets are lined with a dazzling array of food vendors, offering everything from traditional local dishes to international cuisine. Whether you're in the mood for spicy curries or sweet pastries, you're sure to find something to tantalize your taste buds in New Murabba.
7. Futuristic Architecture:
But it's not just the shopping, culture, and cuisine that make New Murabba such an amazing place to visit. The city is also known for its stunning architecture, with buildings like the Murabba Tower and the Riyadh Financial Center standing as towering examples of modern design. The city's skyline is a breathtaking sight, and visitors can spend hours wandering the streets, marveling at the sheer scale and beauty of the buildings around them.
8. History:
New Murabba is not just a city of the present, but also one with a rich history. The city has been inhabited for centuries and has been influenced by a variety of cultures and traditions. Visitors can explore the city's historic landmarks, such as the Al Murabba Palace, which dates back to the early 20th century, and the Masmak Fort, which was built in the 19th century.
Source: fmalpina.com
Source: arabianbusiness.com
Source: arabianbusiness.com
Source: arabianbusiness.com
Source: arabianbusiness.com
Source: arabianbusiness.com
Source: arabianbusiness.com
Source: arabianbusiness.com
Source: arabianbusiness.com
Source: arabianbusiness.com
Source: arabianbusiness.com
Are You Ready to See the Future of Urbanism?
Saudi Arabia is known to break ground, and The New Murabba, or the world's largest downtown, will be one of them. Its unique blend of modernity and tradition, its world-class shopping and dining, and its rich cultural heritage make it a must-visit destination for anyone looking for an unforgettable experience. The city's commitment to sustainability only adds to its appeal, making it a model for other cities to follow.
More from The Architecturesstyle
For more information about the latest architectural development, keep coming to Architecturesstyle.
Also, do follow us on our Instagram page, Architecturesstyleideas, to get daily updates.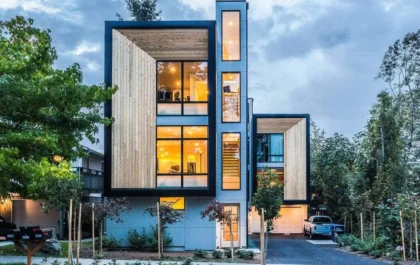 27+ Stylish & Modern Townhouse Designs for Urban Living.
The townhouse's first impression is normally too small, too compact, too narrower, and the list is endless. Well, let us…