Architects: Substance Architecture
Location: Des Moines, United States
Area: 22000 ft²
Year: October 2012
Status: Built
Development Type: Infrastructure
Project Cost: $20,000,000.00
​Contractor: The Weitz Company
The Des Moines Area Regional Transit Authority (DART) Central Station is constructed to consolidate all of DART's transfer functions onto one site. Designed by Substance Architecture, it is situated on the southern edge of downtown Des Moines.
Opened in 2012, this station features many fascinating amenities, including a bicycle storage room, climate-controlled waiting areas, Java Joes CoffeeHouse, and covered loading platforms.
Source: archdaily.com
It is not a typical building or structure that you find randomly in a street or area. This architecture is specifically built to encourage mass transit and to create an environmentally responsive image for this transportation facility.
Source: archdaily.com
You'll be surprised to know that DART Central Station has been certified LEED Platinum.
Yes, it received LEED Platinum status in 2013, which is the highest certification of the LEED (Leadership in Energy and Environmental Design) Rating System of the U.S. Green Building Council. Amazing, right? Now you're wondering what's so unique about this famous building? Let's know more in-depth about this green architecture situated in the United States.
Design & Concept of Dart Central Station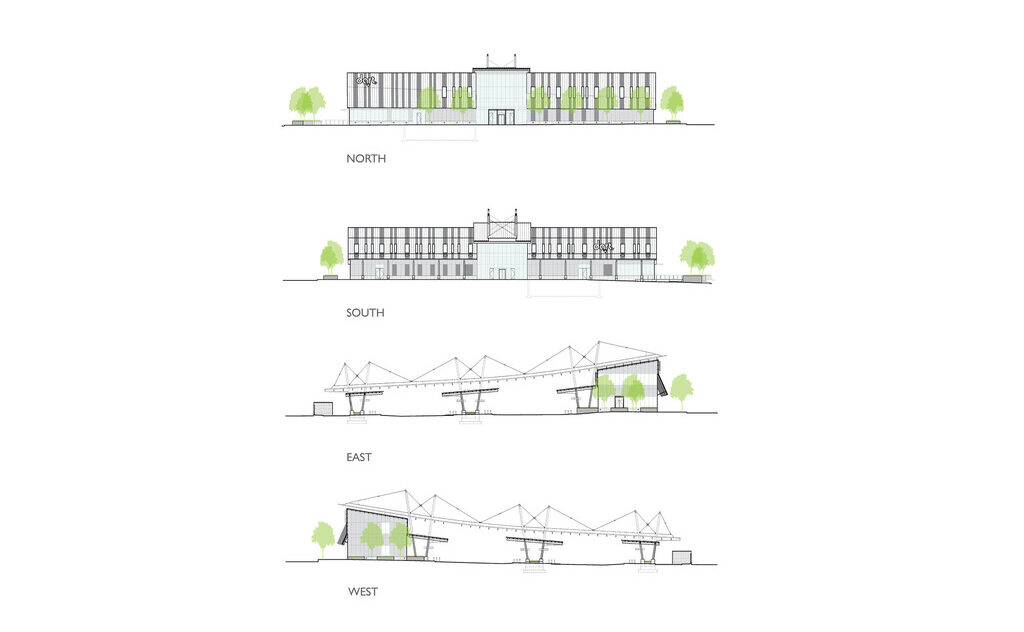 Source: archdaily.com
The new construction or the DART Central Station by substance Architecture has replaced the outdated Walnut Street Transit Mall. Now there is a new, state-of-the-art facility which is located at the south of Cherry Street between Sixth Avenue and Seventh Street.
Now many of you are wondering why architects have selected this specific location? Yes, it is particularly and strategically positioned near DART's operations headquarters and the existing transit mall. This is because the main concept behind the whole construction is to make this project a vital improvement to the public transit system and an important component in the ongoing revitalization of downtown Des Moines.
Source: archdaily.com
Steve Van Oort, Polk County supervisor and commission chairman of the Des Moines Area Regional Transit Authority, said, "The Greater Des Moines region is striving to be a more sustainable community, and we're proud to offer DART Central Station as a visible symbol of that commitment."
Key Highlights of Dart Central Station
Source: archdaily.com
There are various types of materials and things that have been used and added to make this construction a completely green architecture. Let's know about the main highlights of this green building.
60 percent total energy cost savings

24 percent of construction materials were recycled.

70 geothermal wells help with heating and cooling.

28 percent of the materials were manufactured regionally.

23,100 kilowatt-hours of energy have been generated since opening by rooftop photovoltaic panels, a savings of 39,274 pounds of carbon dioxide.
Other than this, since its opening, around 1.2 million gallons of rainwater have been captured, cleaned, and reused in place of potable water. This water has been used for tasks such as washing bus platforms. Another fascinating fact is that only 63 percent of the total water used till now.
Goals For the 'Dart Central Station' Project
Source: archdaily.com
Before moving on to the construction process, let's know about the goals which architects and the company had in their minds while creating this project. Here are some of the main targets they wanted to achieve.
Transfer platforms for 15 vehicles.

A safe place for customers and DART employees.

A climate-controlled interior customer waiting area.

Covered walkways for customers to transfer between vehicles.

Administrative offices for DART staff on-site.

Customer Service offices on-site to improve the level of service for customers.

'Green' facility designed to maximize energy efficiency and sustainable practices.
In short, they wanted to create an iconic project that establishes a positive image for DART within the community.
Construction of Dart Central Station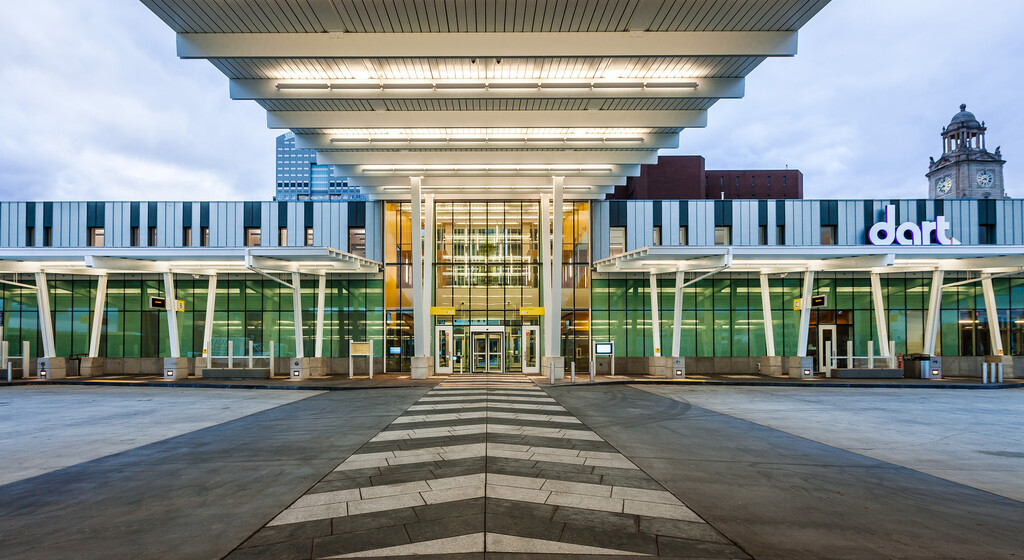 Source: archdaily.com
Now that you have known everything about the goals and design concept behind the dart central station let's talk about the construction process. As architects wanted to create a green building, it was a bit challenging for the design team. The project has to be designed in a way so that maximizes energy efficiency. Safety is another concern as it is necessary to move vehicles and people into and through the facility safely.
They started with the simple plane offering both shelter and catchment (sun and water). The site was selected because it can create a southern gateway into downtown Des Moines. This way, designers can easily develop a synergy with adjacent transit-oriented building(s) and the historic railroad depot. This will also spur redevelopment in this area of Des Moines.
Source: archdaily.com
A series of cuts and folds have been used to transform the site or plane. Later this has become the roof and platform canopies. To make the facility more secure, a 'safe' pedestrian zone has been added at the entrance to the administrative building. This area will lead people to the customer waiting area. It also extends through the site and connects the transfer platforms.
Source: archdaily.com
In the pictures, you can see a large canopy over various areas. This iconic canopy has been added for extra safety and protection. This also establishes a recognizable and powerful image for local transit against the skyline of downtown Des Moines.
Other than this, all the transfer platforms are also fully covered by smaller-scale canopies. All these canopies incorporate skylights that use Photovoltaic glass. So what's so special about this? It mainly has two functions: it allows daylight to illuminate the areas under the canopy and generates electricity for the facility. Best of both worlds, right?
Awards & Publications
Source: archdaily.com
Here is the list of awards and publications which the dark central station has won over the years:
Awards:
American Architecture Award, 2015

Chicago Athenaeum Museum of Architecture and Design and The European Centre for Architecture, Art, and Design

National Certificate of Recognition, 2015

IDEAS2 Awards, American Institute of Steel Construction

Merit Award, 2014

American Institute of Architects – Iowa Chapter

Environmental Impact Award, 2013

Center on Sustainable Communities
Publications:
Iowa Architect, Winter 2015

Iowa Architect, Spring 2014

Iowa Architect, Spring 2013

Iowa Architect, Fall 2012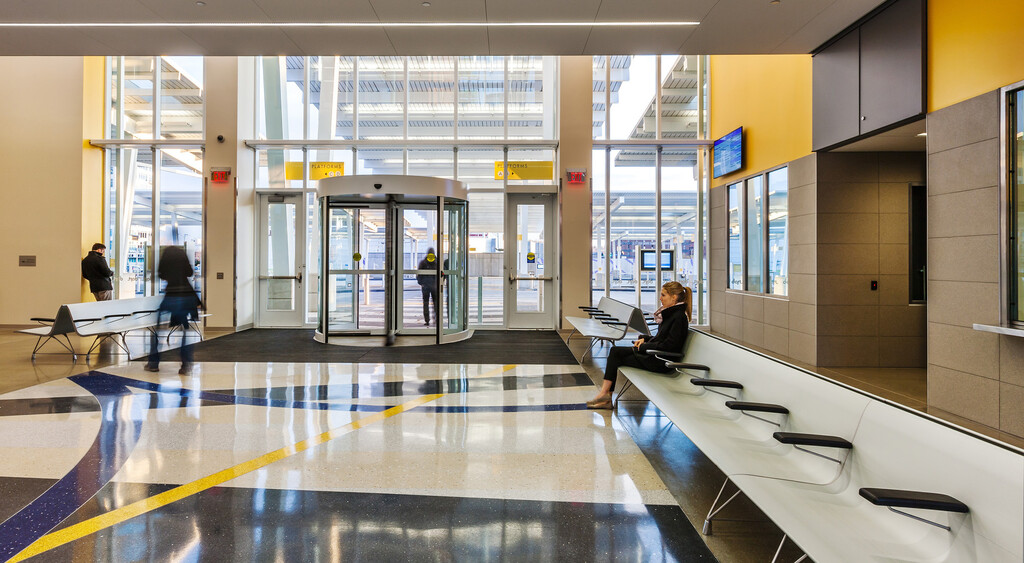 Source: archdaily.com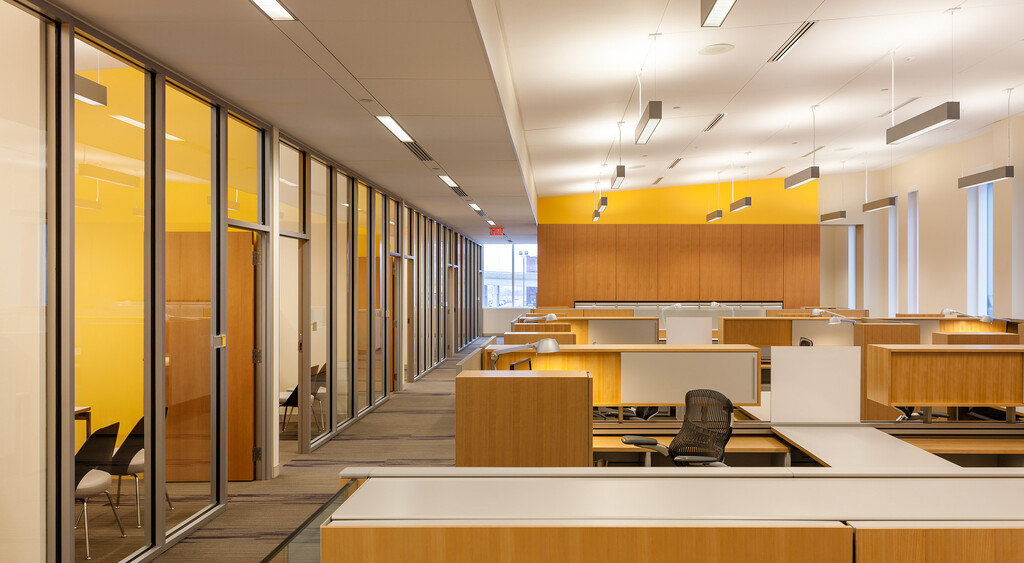 Source: archdaily.com
Source: archdaily.com
Source: archdaily.com
Final Thoughts
So, this is all about Dart Central Station, designed by Substance Architecture. This two-story green building creates a strong contextual streetscape. Its unique structure and facilities tie this historical development and future developments well together.
I hope you liked this blog about Dart Central Station in Des Moines, Iowa. Share this blog with your family and friends or with anyone who wants to know more about unusual architecture around the globe.
If you want to know more about unique and unusual structures located in various parts of the world, read our previous blogs such as Crazy Futuristic Houses, 5 Smallest Houses In The World, Casona Sforza Hotel, and many more.
For more information about the various types of architecture and home construction techniques and styles or decoration ideas, explore Architecturesstyle.
For daily updates about architecture, don't forget to follow us on our Instagram page, Architecturesstyleideas.
Himadri Shakya
Himadri Shakya is an enthusiastic Content Writer and Editor. She loves to create creative, engaging, and SEO-friendly content. Through her extensive research skills and practice, she has been generating high-quality and informative articles, and blog posts for over 4 years.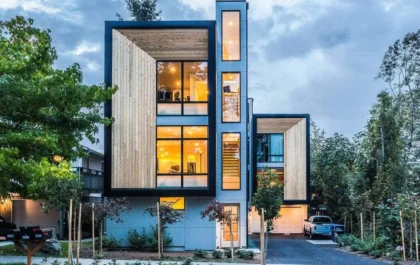 27+ Stylish & Modern Townhouse Designs for Urban Living.
The townhouse's first impression is normally too small, too compact, too narrower, and the list is endless. Well, let us…