Till today, the world has witnessed several architectural languages ranging from minimal homes to large complex structures. However, nothing has matched the symmetry and classic look of a Georgian-style house.
The Georgian-style homes marked their popularity during the 1700s till the period of the Revolutionary war. These homes are well-known for their balanced designs with all the design elements staying in proportion to each other. As you enter the home, it feels spacious with height and natural light. Let's learn more about a Georgian-style house and its characteristics.
What Are Georgian-Style Homes?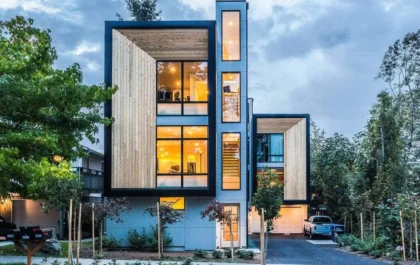 27+ Stylish & Modern Townhouse Designs for Urban Living.
The townhouse's first impression is normally too small, too compact, too narrower, and the list is endless. Well, let us…