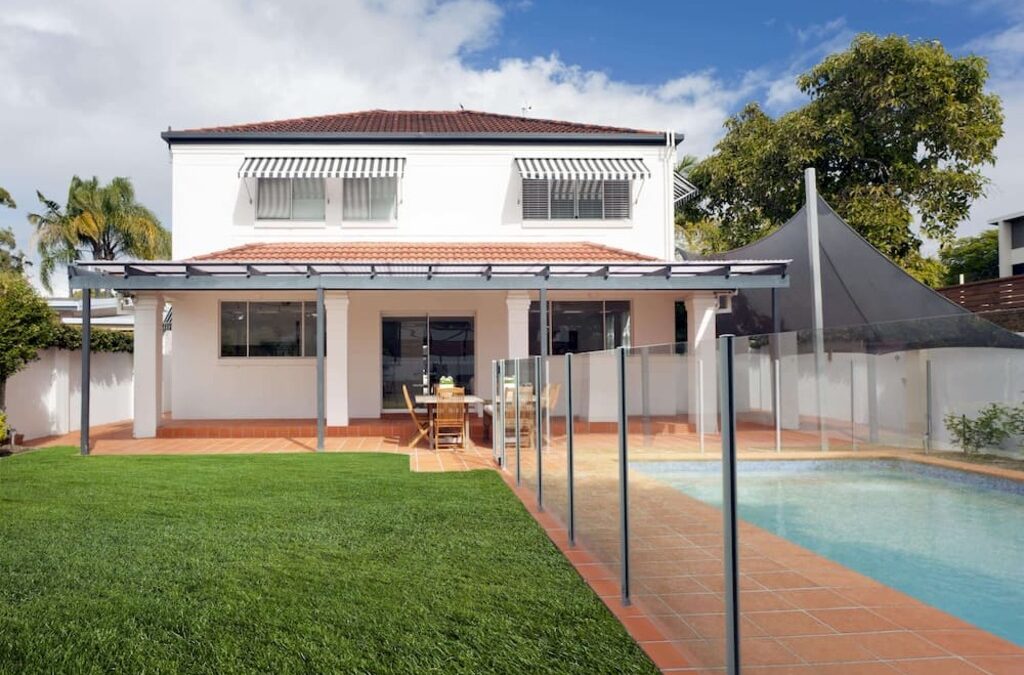 Decks transform the backyard of your home and serve as a great place to enjoy yourself as well as spend some valuable time with friends, family, and loved ones. Decks are stylish locations in the home that allow you to get together with people in your close circle around a barbecue. It is also a place in the home where you are free to be yourselves and just enjoy the view and environment. There are many benefits of replacing your deck railing.
Decks make it easy for you to stand out when organizing meetups. Deck railings ensure the safety of people during your meetups and also provides them with support. 
What Are the Signs to Replace Your Deck Railing?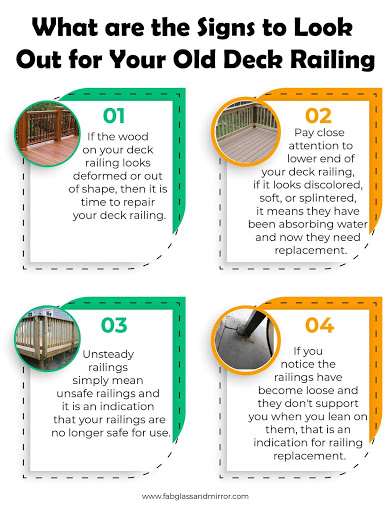 Just like every other thing that needs constant care and maintenance to keep it in the best conditions, your deck railing needs to be maintained and repaired if it presents some warning signs to keep it in top shape.
What are the signs to look out for? Some of them are,
Deformed Wood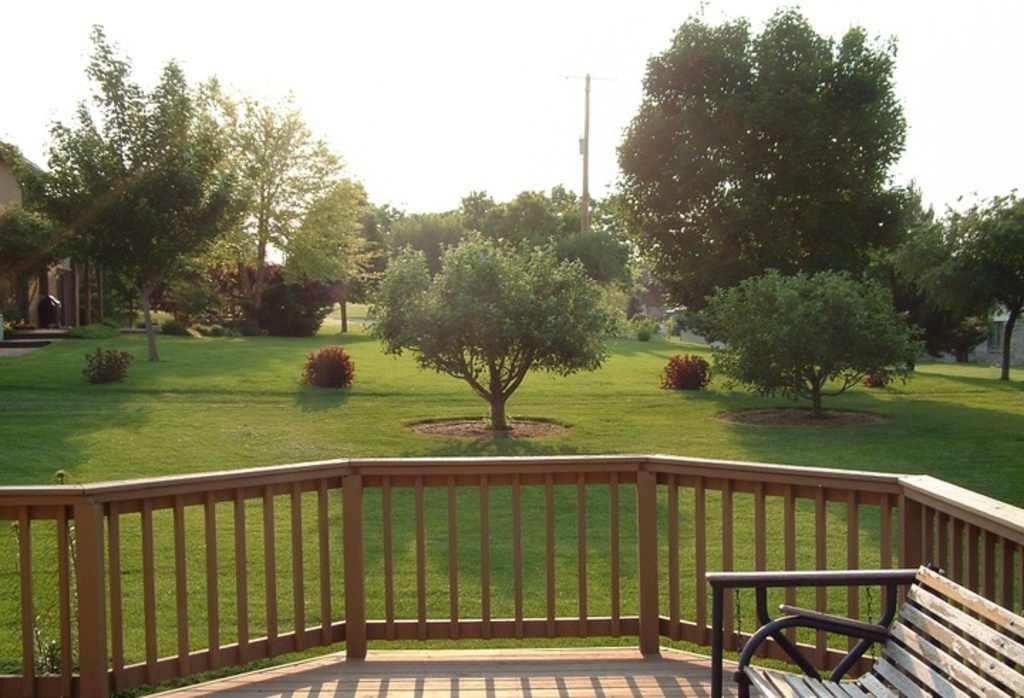 Source: zhimg.com
If the wood on your deck railing looks deformed or out of shape, then it is time to repair your deck railing. Watch out for the base of the deck posts, especially as this is a bad sign. If the wood seems more prominent at the lower end of your deck railing posts, looks discolored, soft, or splintered, it means they have been absorbing water. 
The wood getting corroded by water is a vital point that needs your attention and needs to be repaired. Deformed wood can also lead to the development of mold, which will cause the railing to deteriorate faster.
Unsteady Railings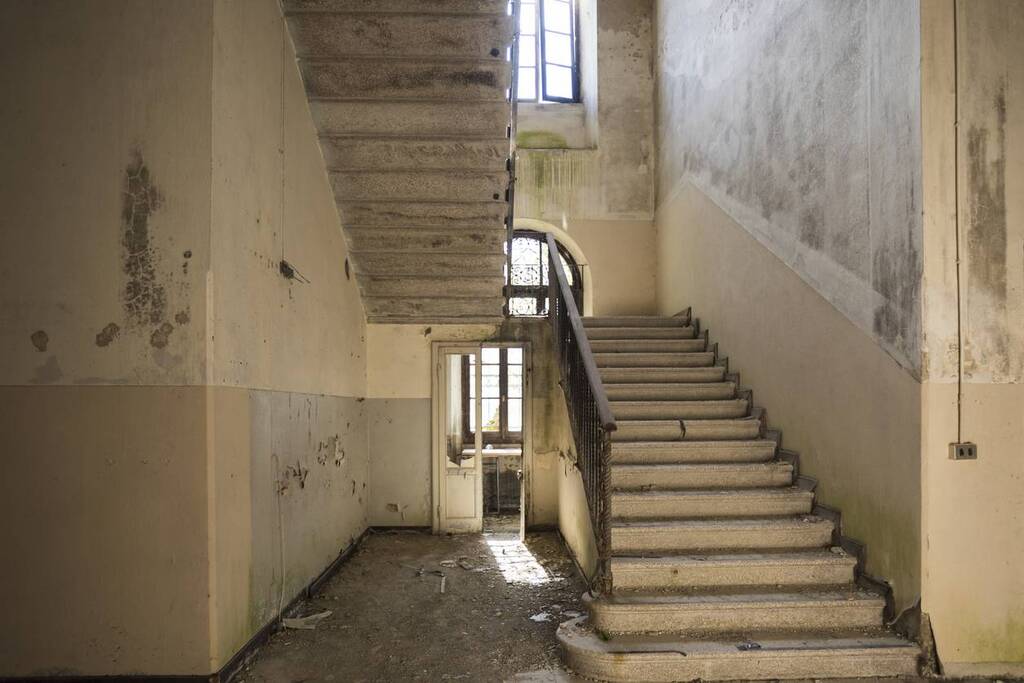 Source: casadomia.fr
Unsteady railings simply mean unsafe railings. Deck railings should connect firmly to the deck with no space for movement when you push on it. The firmness ensures you are supported and prevents you from falling whenever you support yourself on your deck railings. 
If you notice the railings have become unsteady and they give way anytime you lean on them for support, that's a pointer to the fact that your railings connections need to be examined.
An unsteady railing tells you that your fasteners are failing or loose. It also points out that the wood around your connections is beginning to shrink. Unsteady railings will get worse if not attended to immediately, and it is an indication that your railings are no longer safe for use.
Choosing the Railing Type That Is Long-Lasting and Ideal
Selecting the ideal type of deck railing necessitates that you learn about the types of deck railings. Let's take a look at them below.
Wood Deck Railing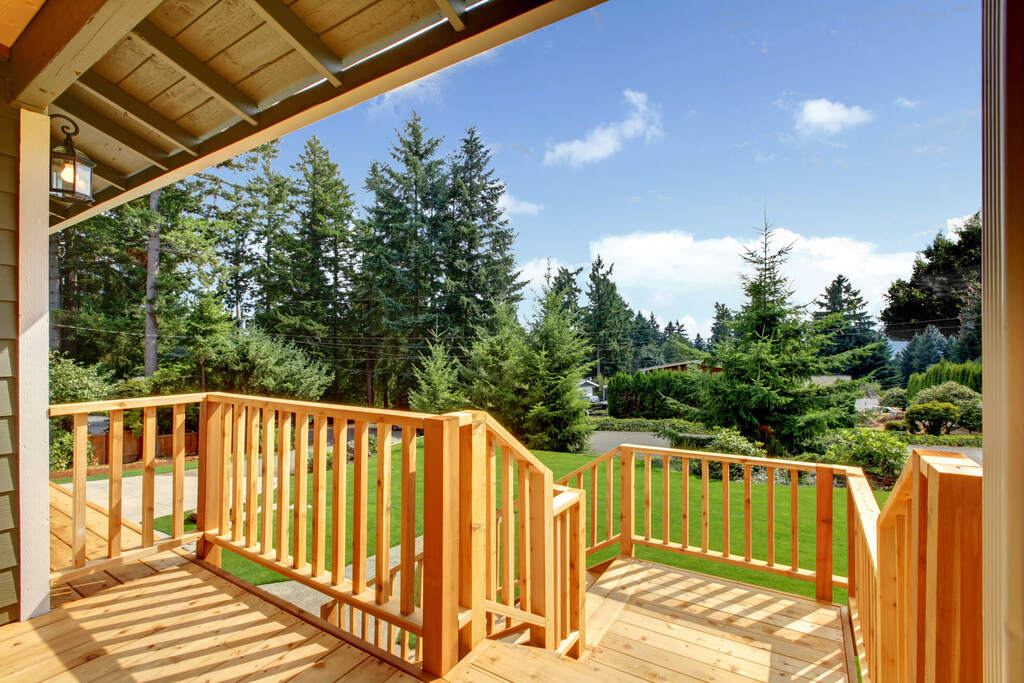 Source: genprosiouxcity.com
Wood railing is popular amongst new builders and do-it-yourself homeowners because wood is inexpensive as deck railings and is very easy to install. Wood railings have their pickets, posts, and rails for both top and bottom crafted with wood. 
Custom wood railings are usually made by expert craftsmen. These type of wood railings feature quality post caps and balusters carved into decorative shapes that complement the home and high-quality decking work 
Wood railings obstruct your views compared to other railing types and require regular maintenance with ample maintenance costs to keep them in the best condition.
Metal Deck Railing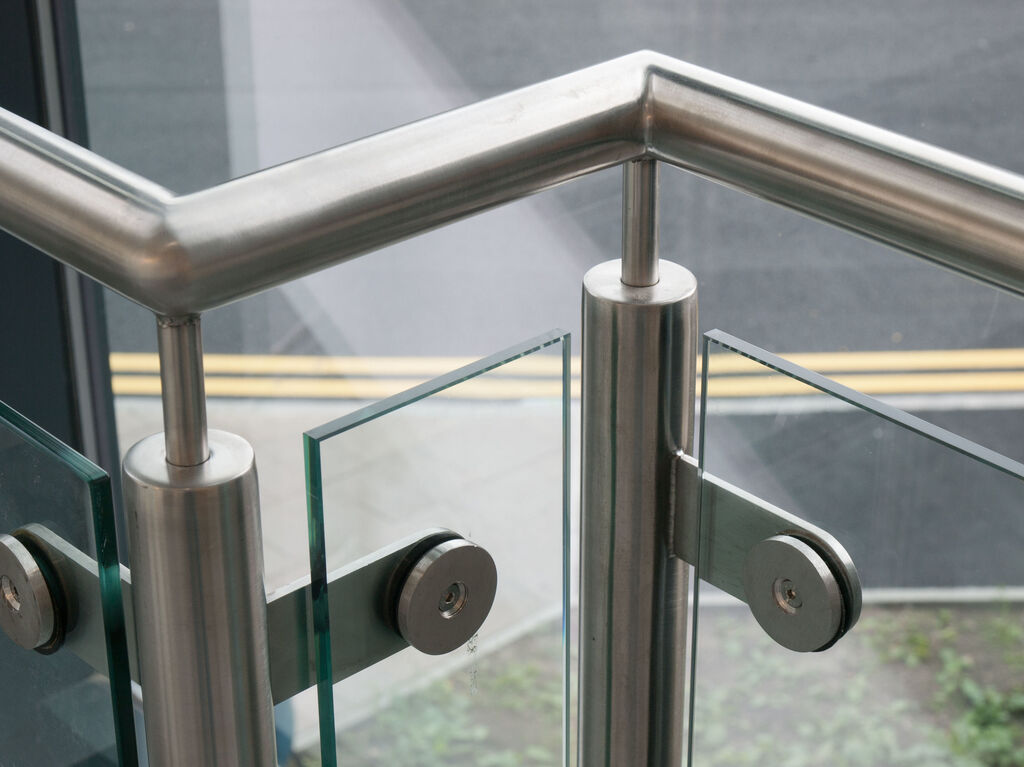 Source: qdq.com
Metal deck railings feature steel, iron, or powder-coated aluminum in their constructions. They are inexpensive and add some style to your deck. On most occasions, metal deck railings are combine with wood frames, but they can also be installed with metal frames that match. 
Metal pickets can install in different styles and colors. 
Metal deck railings are inexpensive options that improve the style of your deck. They are stylish and durable and are easy to maintain.
Glass Deck Railing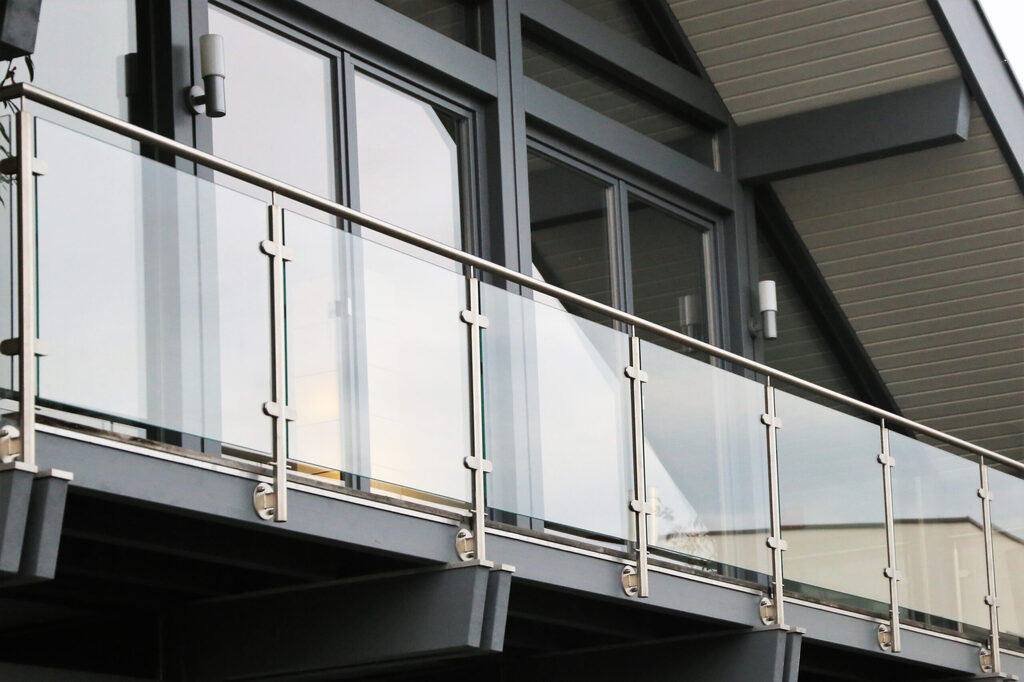 Source: landauer-metall.de
Glass deck railings feature glass panels combined with a wood or metal frame for support. Glass railings are perfect for decks that have amazing views. They ensure maximum visibility and do not obstruct your view.
The glass used in glass railings is tempered for safety and durability. Glass railings are great for making your decks look elegant and stylish. The panels can design with patterns or color tint to improve the visual appeal of your deck.
The Best Deck Railing to Choose for Your Home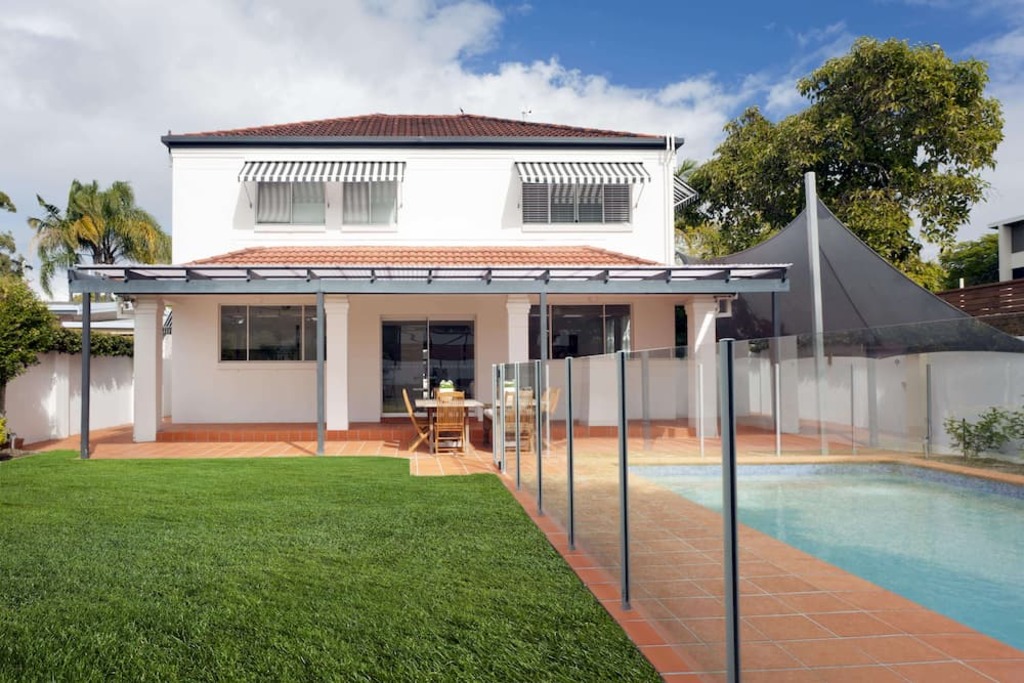 Source: masterglass.co.il
Without mincing words, glass deck railings are the best railing type you can choose for your home. Glass railings are perfect railing types that fit into any home style. The glass used is versatile and is a material that blends into any space.
Also, glass is the only material for railings that allow you to use other materials. You may choose to install glass railings with wood frames or metal frames. Glass railings will enable you to enjoy the benefits of glass. It also allows you to combine them with other excellent materials like metal.
Wood and metal railings obstruct your view of the environment, but glass railing ensures maximum visibility. There is no obstruction to enjoying the view of the environment when you install glass railings. This is especially important in homes with fantastic scenery and environmental observation.
Unlike other materials that require regular and sometimes costly maintenance to keep them in top shapes, glass railings do not need expensive maintenance efforts, and the necessary maintenance activities to keep the glass railings looking as good as new is not extensive and time-consuming, 
There is a common misconception that glass is fragile and, as such, not suitable for use as railings. This is a misconception as the glass used in deck railings is tempered, which is seven times stronger than regular glass. This makes it durable and safe for use. 
Deck Railing: Repair Vs Replacement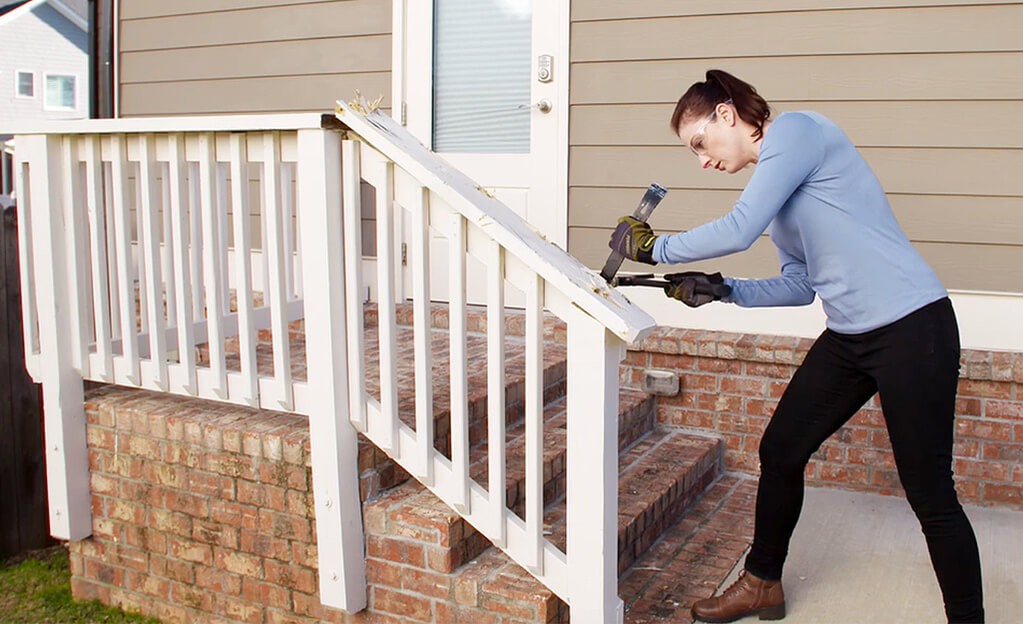 Source: thdstatic.com
When deck railings exhibit warning signs like deformed wood, unsteady railings, deteriorating connections indicated above. Then it's time to replace your deck railing. Such signs will present especially with wood railings.
The best way to reduce the frequency of replacements would be to replacing your deck railing with a durable and long-lasting railing type like glass deck railings. Glass railings last long and do not show visible signs of wear and tear when compared to other deck railings.
How Much Will It Cost to Replacing Your Deck Railing?
Replacing your deck railings may be inevitable when they present warning signs. Compared to other deck railing types like wood and metal railings, glass deck railings are affordable and inexpensive to replace.
When replacing a wood or metal railing, the expense ranges from four hundred dollars to five hundred dollars ($400-$500) to replace a section that amounts to 25-30% of your deck railing. Replacing an entire section can cost as much as five thousand ($5000) to replace.
Related posts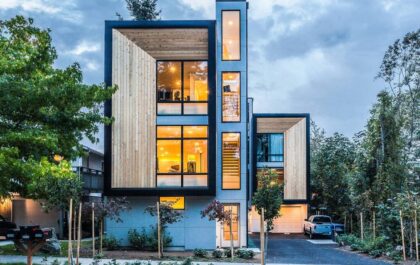 27+ Stylish & Modern Townhouse Designs for Urban Living.
The townhouse's first impression is normally too small, too compact, too narrower, and the list is endless. Well, let us…