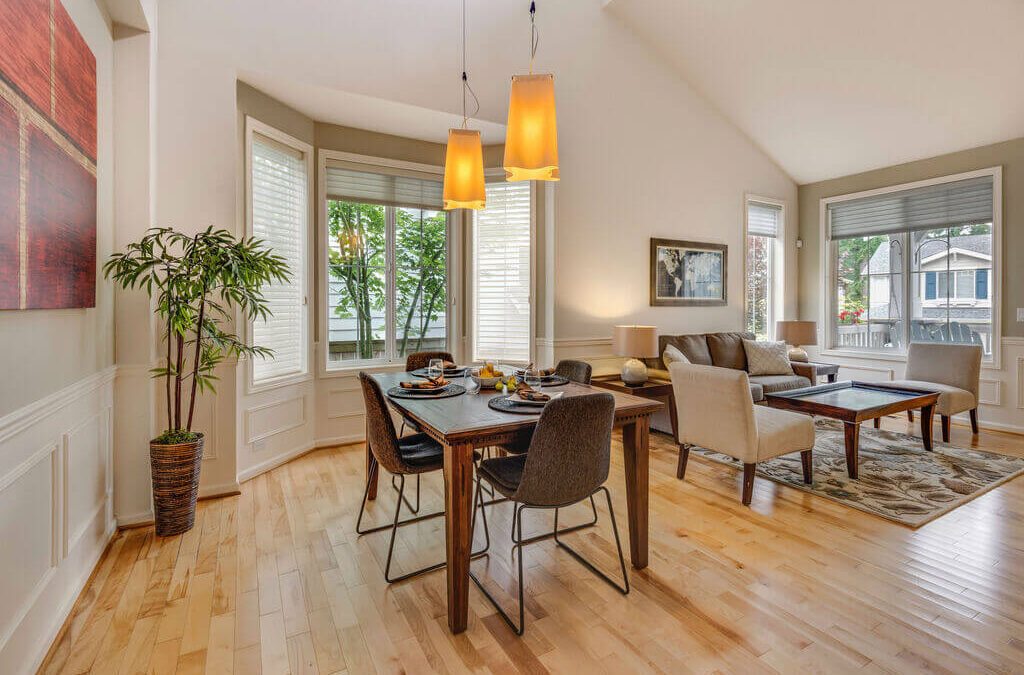 The interior design of your home gives your home its character. A modern home needs an interior design that complements its innate simplicity and minimalism. Interior designing a modern home can be an intimidating task.
Maintaining the minimalist idea, lack of ornamentation, and brutalism of a modern home with your interior design can be tricky.
Here are the top 5 interior designing tips to help you design your modern home like a pro.
1. Personalize Your Walls with Canvas Prints
Personalization of your home is the most important goal when it comes to interior design. It helps you give a character to your home that resonates with your character.
However, with the unique architecture of a modern home, personalization becomes tricky. One of the ways you can go around that is by using canvas prints.
Canvas prints are an excellent way to personalize your home with a sleek, modern, and unique display of your photographs.
In addition to your photographs, you can also use canvas prints to display modern abstract art.
Canvas prints are a great option for modern interior designing due to their many benefits.
The texture of the canvas material gives your pictures depth and character.

It also allows you to display all sorts of photographs and art pieces with picture-perfect translations of all colours.

Due to the canvas texture, there is no glare which gives a unique touch to your artwork
2. Adopt an Open Plan Design
The most important aspect of modern architecture is its simplicity. Minimalism is the one thing that makes modern homes unique and different from ordinary homes.
An open design is the most important part of minimalism. Using an open design in your interior design can make your modern home look more modern in a variety of ways.
An open design makes your home more spacious

It streamlines the airflow in your home by removing any obstructions

This design allows for maximum natural light to make your home look brighter and more natural

It keeps your interior design minimalistic and simple, in accordance with the idea behind a modern home

Open design in your kitchen, dining areas, and living room allows you to eliminate unnecessary structures in your home
3. Go Chic with White Woodwork
White woodwork is a must-have in a modern home. It gives your home character that brings the modern and the classic together in one timeless style.
White woodwork complements the architecture of modern homes. With most modern homes having simplistic, hardwood floors, white woodwork offers a sweet contrast.
It doesn't matter what colours you choose for your interior design; white woodwork makes it chicer and more modern. It makes your home more beautiful and modern in a lot of ways.
It makes your home look more elegant

The white colour on the wood looks fresh and refreshing

It brings together traditional interior design with a modern twist, adding a unique touch to your home

White woodwork adds the touch of dazzle and awe to your modern home which gives a great first impression
4. Use Colours That Inspire
Choosing the right colours for your interior design is by far the most important part of designing your modern home. Your choice of colours can make or break the overall impression and character that you aim to give to your home.
Experts recommend using primary colours for interior designing modern homes. Colours like yellow, blue, red, black, and white make your home look brighter and stylish without adding too much colour.
The best way to use primary colours is to stick to one colour for all your things, from furniture to walls. This gives a unique uniformity to a modern home that goes well with modern architecture.
The following are some tips for you in this regard.
Use furniture pieces, rugs, cushions, couch, and artwork, all in one colour that aligns with your colour scheme

Make your interior design more minimalistic

by sticking to one primary colour

Match your artwork with your colour scheme to bring it all together
5. Choose Modern, Streamlined Furniture for a Unique Touch
Your furniture is the most important part of your interior design. Modern homes look best with modern, streamlined furniture.
The best way to choose the right furniture for your home is to keep it simple. Classical furniture tends to be bulky with complex designs and a space-taking style.
That is why furniture items like Mies van der Rohe's Barcelona chair and the butterfly chair have become a staple for modern home interior designing.
The following tips will help you choose the right furniture for your modern home.
Choose furniture with straight lines that gives a minimalistic touch

Restrained use of decoration in your furniture allows you to keep it simple and stylish and in accordance with your modern home architecture

Avoid bold patterns and prints for your furniture and use a more neutral fabric for your furniture

Accent your furniture choice with your colour scheme to make it cleaner and more uniform
To Sum It Up
Modern homes require the modern interior design to stand out. When interior designing a modern home, you need to take a minimalistic approach.
Use canvas prints to display your pictures and artwork uniquely.

Use an open plan design to keep things minimalistic and obstructions at a minimum.

White woodwork should use to give a home a unique, chic look.

Use primary colours and accent your furniture, rugs, and artwork in one colour to keep it simple.

Use modern, streamlined furniture with straight lines and simplistic prints.
If you have just moved into a modern home or are thinking about renovating your old house into a modern home, these tips will work great for you. Follow these modern interior designing tips and give your modern home a unique modern touch with these interior designing tips.
Discover More