This year Pantone added two trending colors on their list instead of one. Meet the beautiful, soft Ultimate Grey and the fierce, bubbly Illuminating yellow. These two shades are here to send a message of hope, letting everyone know that things will be better! And how would they not be if there are so many fun ways to incorporate these shades as a part of your home decor. So we took a look at the latest trends and put together a list of six ways you can incorporate Pantone colors of the year in your living room.
1. Upgrade the Walls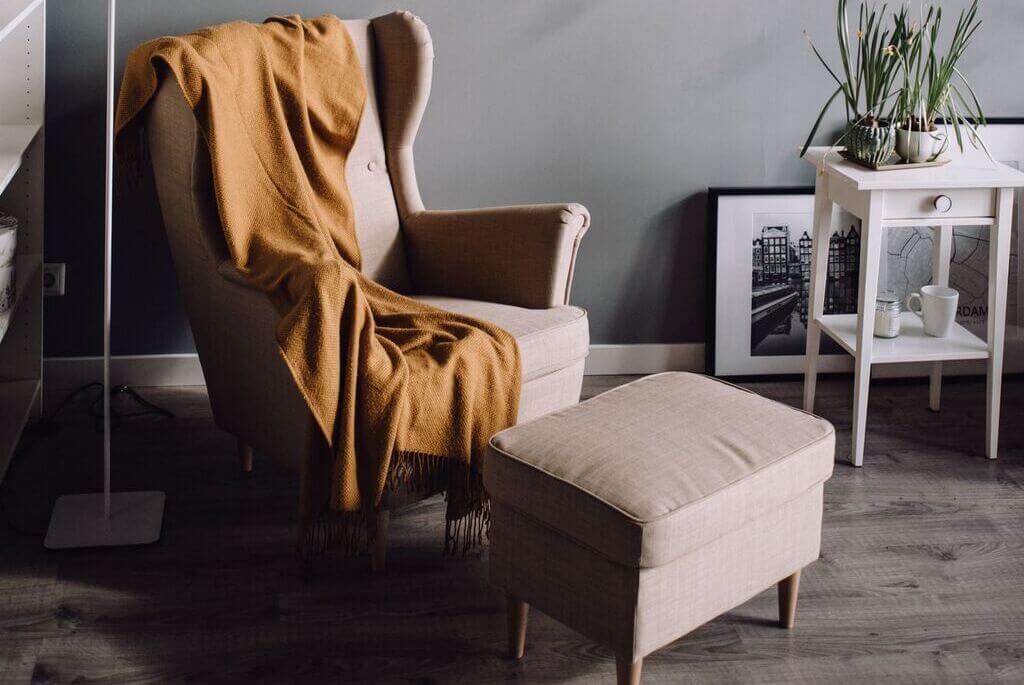 Ultimate Grey is here to elevate your walls! Your first thought might be 'grey for walls- how groundbreaking,' but hear us out. This won't be a boring wall, but it will be one that will take the living room to a whole new level. Instead of opting for a plain monochrome wall, go for a textured technique that will make the space even more sophisticated. This shade fits perfectly with minimalist, maximalist, modern, and retro home décor.
Going full-on yellow on the walls is not the smartest idea, not only because Illuminating can easily become overstimulating, but it can also affect the lighting. However, a minor yellow feature on a wall might be a treat to the eyes of the boldest contenders.
2. It's About the Accessories
Accessories give so much personality to a room and can entirely change the way it looks. However, since Illuminating is such an energizing hue, it's a little tough to incorporate it in a room in large doses.
So instead, you can save it for the accessories and easily switch them up with ones in new Pantone colors. Although gorgeous, this shade of yellow is hard to commit to, so the safest way to incorporate Pantone colors into a living room is in bits and pieces like:
Pillows

Fur throw blankets

Vases

Candles

Trays
3. Work on the Curtains
Curtains are one of the best ways to upgrade your home décor If you're not ready for a big step and want to do a simple but significant change, getting new curtains or drapes is the way to go. Grey is such a classy, timeless shade that you can't go wrong with.
When the rest of the room is predominantly in the same hues, ensure that you add texture with fun materials. Another fabulous idea is to go for custom-made curtains that will feature both Pantone colors. These two shades are meant to be together, and if you do the digging, you can find a print that will make your dreams come true. 
4. Bold Combo in Furniture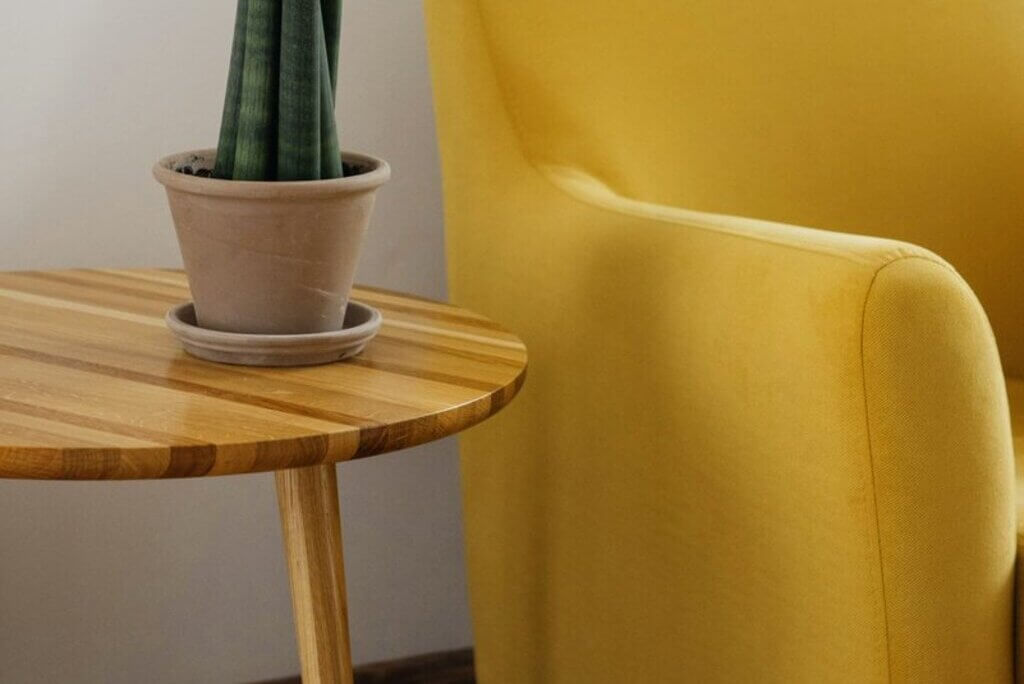 Did you know that Pantone usually announces a single color per year? For current year they went with two that are easy to mix and match because one is bold, playful and the second is calm and timeless. These two are the perfect combo and can now become a part of your living room furniture.
Imagine a huge, comfy sofa in the Ultimate Grey shade, with two fabulous yellow armchairs. Accent chairs are an essential piece of furniture for a modern living room. If you go for yellow, they will be the most eye-catching focal point that everyone will love.
5. Play with Lighting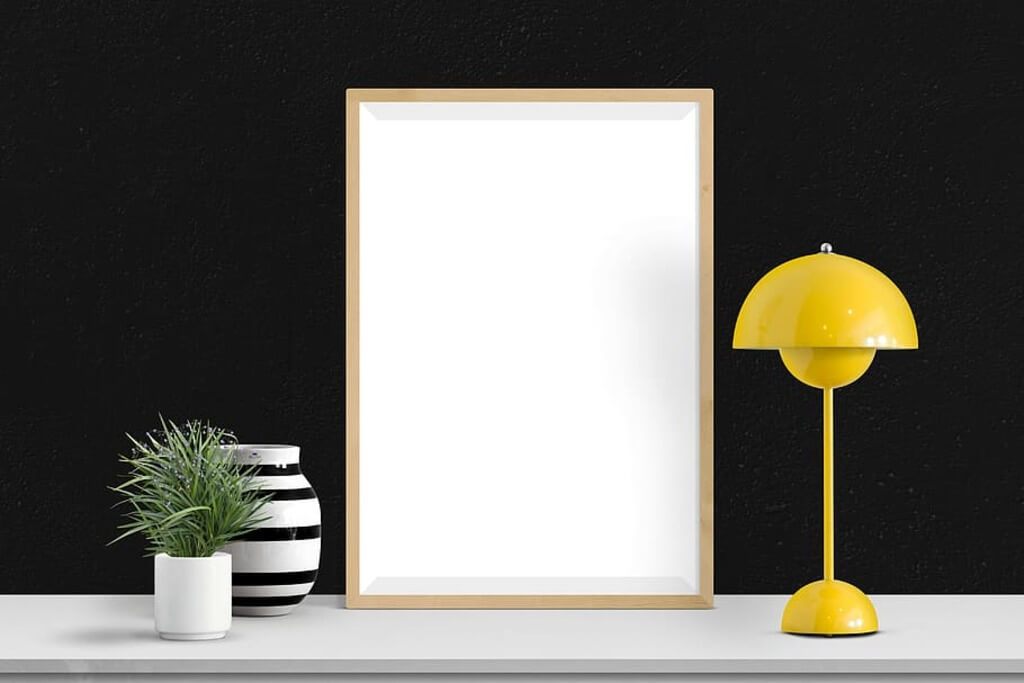 Picture a stunning, eclectic yellow floor lamp in your cozy living room. If you have a reading nook right next to the bookshelves, with a comfy chair, all you need is a statement lamp. Lighting fixtures aren't just a necessity but are also a great way to incorporate hues that you wouldn't usually play with.
So when none of the other suggestions work for you and you're desperate to add a hint of Illuminating in your living room, do it with a fabulous lamp.
6. Decorate the Floors
Your floors deserve all the love they can get, and what better way to show it than with a brand new rug. Thankfully, rugs come in all shapes, sizes, forms, and colors. Minimalist living rooms are the ideal spot for a vibrant yellow rug that will make your gorgeous white sofa look even more glamorous.
Thanks to Pantone, grey is once again trending in the rugs department, so if you're not into yellow, this hue is an absolute score for almost any interior you can think of.
Conclusion
Now that you know all about Ultimate Grey and Illuminating, it's time to freshen up your home with these two hues. Naturally, the living room is where you can experiment the most, starting with furniture, walls, and rugs. If you're a maximalist who is obsessed with striking hues, this bubbly yellow tone will become your favorite.
It's an excellent color for curtains, rugs, accessories, furniture; however, it's not a good choice for walls. On the other hand, Ultimate Grey is so timeless that you can literally incorporate such Pantone colors into any corner of your living room. All that's left to do is grab a piece of paper and start writing down your favorite suggestions.
Find Out More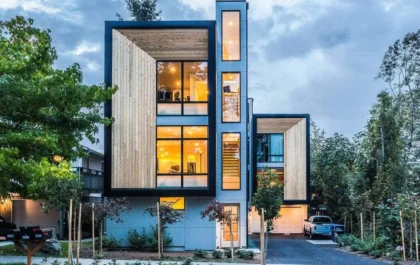 27+ Stylish & Modern Townhouse Designs for Urban Living.
The townhouse's first impression is normally too small, too compact, too narrower, and the list is endless. Well, let us…